Christmas family traditions play a big part in our family dynamics. A few years ago, in the era of my trusty Cricut machine ownership, I discovered Christmas Eve Boxes. I delved into a whirlwind of research and crafting, determined to fashion the perfect Christmas Eve box for my kids.
Fast forward to today, my kids are all grown up, and my Cricut has found a new home. However, I do have grandkids, which is why I felt compelled to carry on the tradition and create magical boxes for them too. While personalized boxes remain my top choice, there's no reason you can't whip up an amazing Christmas Eve Box on a budget. Especially if you have more than one child.
What Are Christmas Eve Boxes?
Christmas Eve boxes have gained massive popularity in the past few years. They are typically packed with small gifts such as festive treats, Christmas activities for kids, pyjamas, socks and books. They are meant to be opened on Christmas Eve, and it makes for a wonderful family tradition that can be passed down through the generations. The size of the box depends on how much you want to pack inside.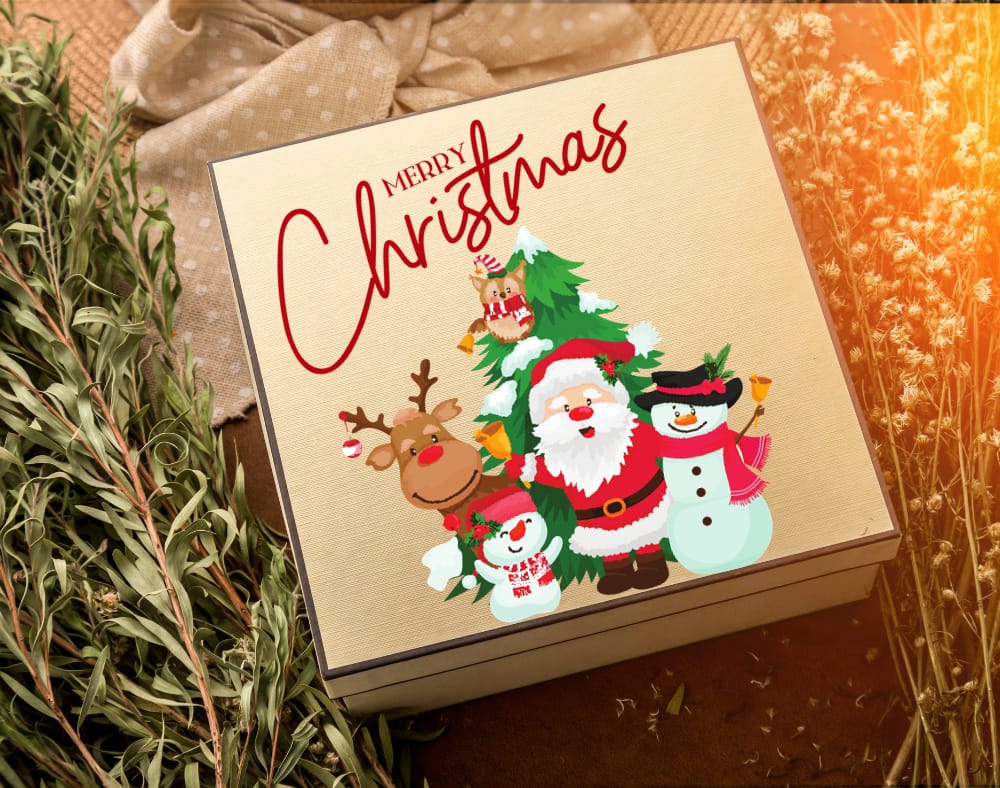 I love customising mine with printables. For example, a nice list certificate from Santa, a heartfelt letter from the big man himself, and even shipping labels straight from the North Pole addressed to your little ones. The possibilities are endless.
Now. let's dive into all the festive content needed to create a memorable Christmas Eve Box that will be a cherished memory for your children.
As an Amazon Associate, we earn a commission from qualifying purchases. Some of the links on this post are affiliate links. This means that if you click on the link and make a purchase we may earn a commission at no extra cost to you. Learn more here.
Items Needed To Create A Wonderful Christmas Eve Box
Christmas Eve Box – The main component! This one is a squared size – 27.5 cm x 28 cm. There are also smaller sizes available or you could opt for a basket or a wooden crate.
Cosy P.J.'s – There are plenty of choices to choose from. My kids loved receiving new P.J.'s every year.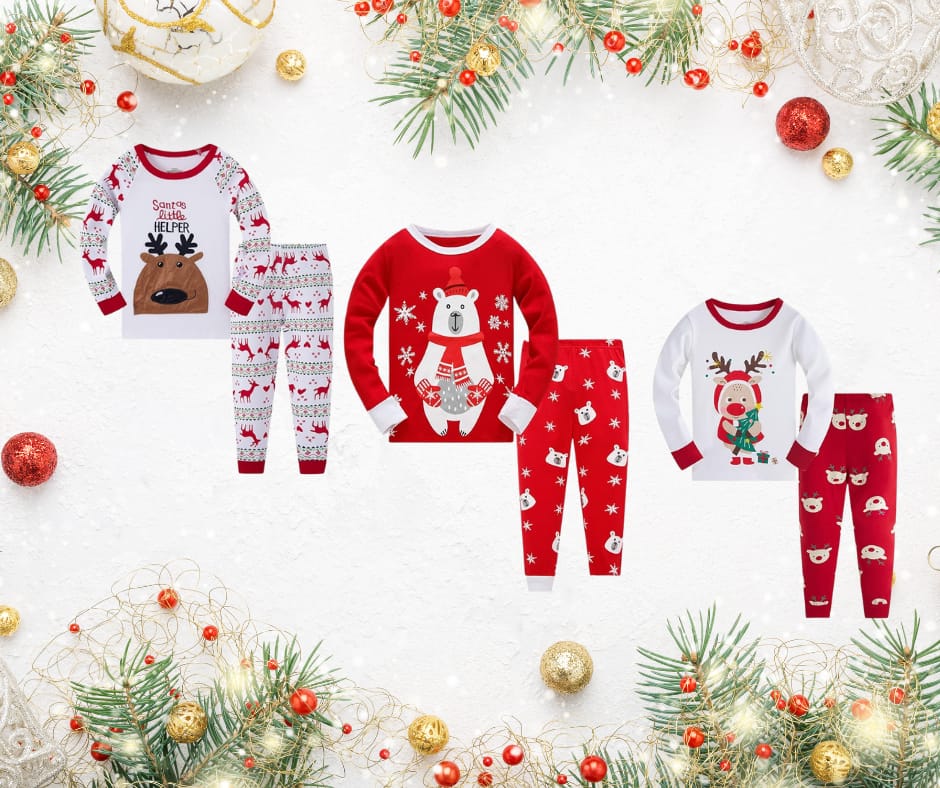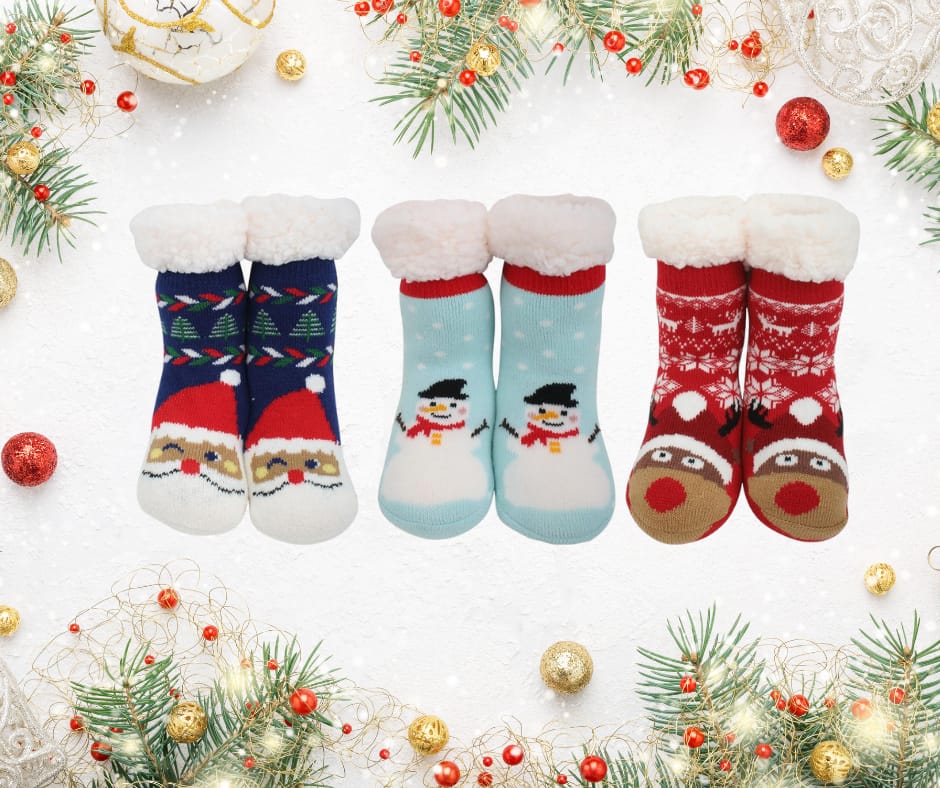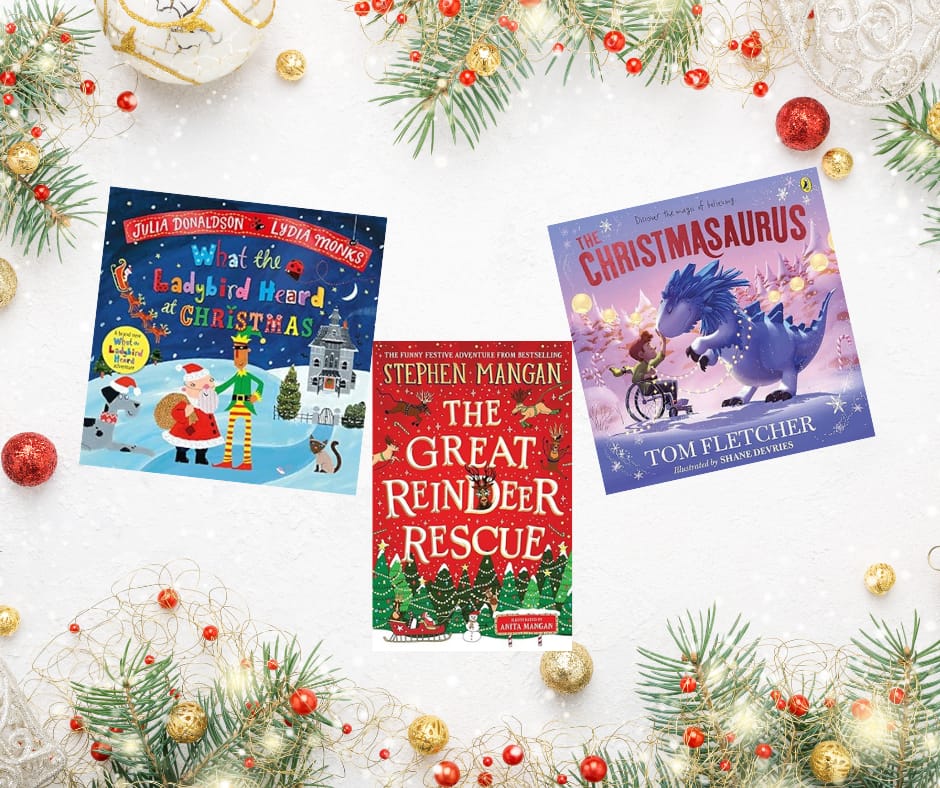 Activity Pack: with Colouring Books, Sticker book, Stationery Set, Colouring Pencils & 100 Reusable Stickers. (Perfect for children aged 3-8).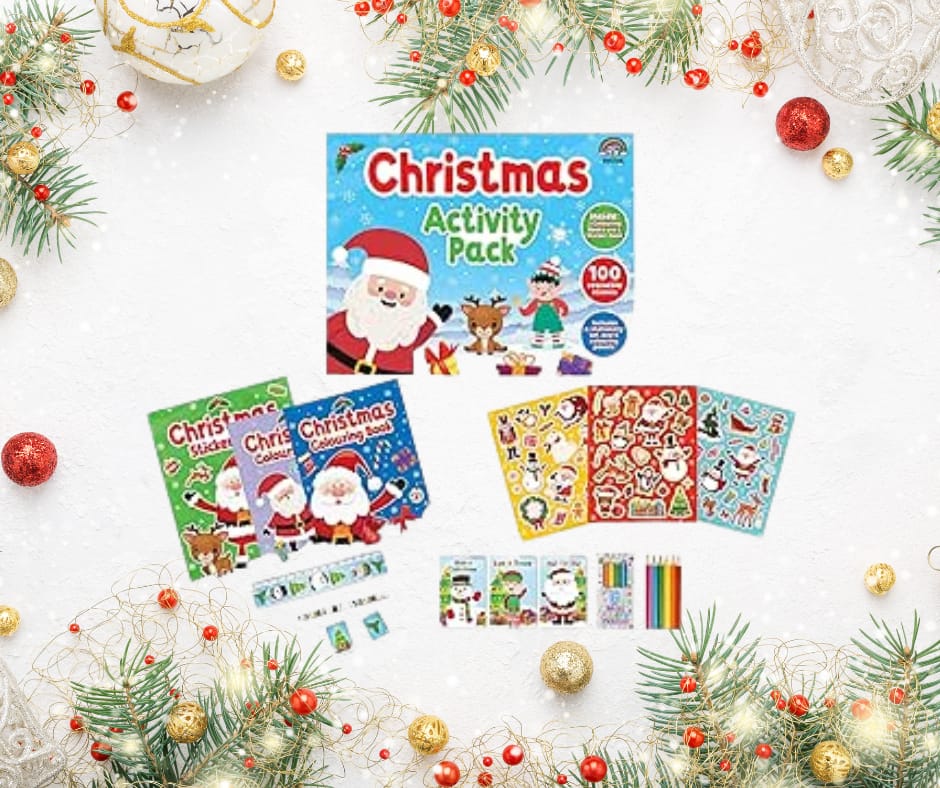 Memorable Tree Ornament – I really love these ginger men ornaments. They are sold in packs of 15, which allows for a good few years of special ornamental gifts in the Christmas Eve Box. Depending on how many children you have. If gingerbread figures aren't your thing, there are plenty of other options available.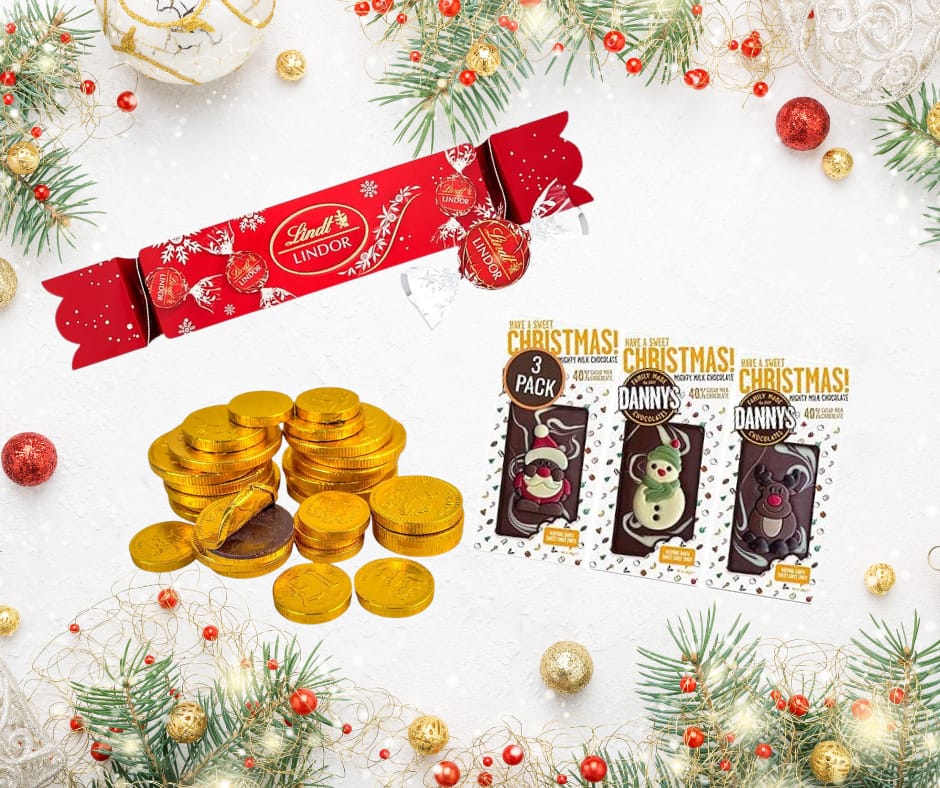 Mug: Wide selection available. From traditional mugs, to cute, to whimsical mugs.
Complement With Our Free North Pole Printables
Letter From Santa – What better way to make Christmas special than by receiving a letter from the big man, personalised to your child?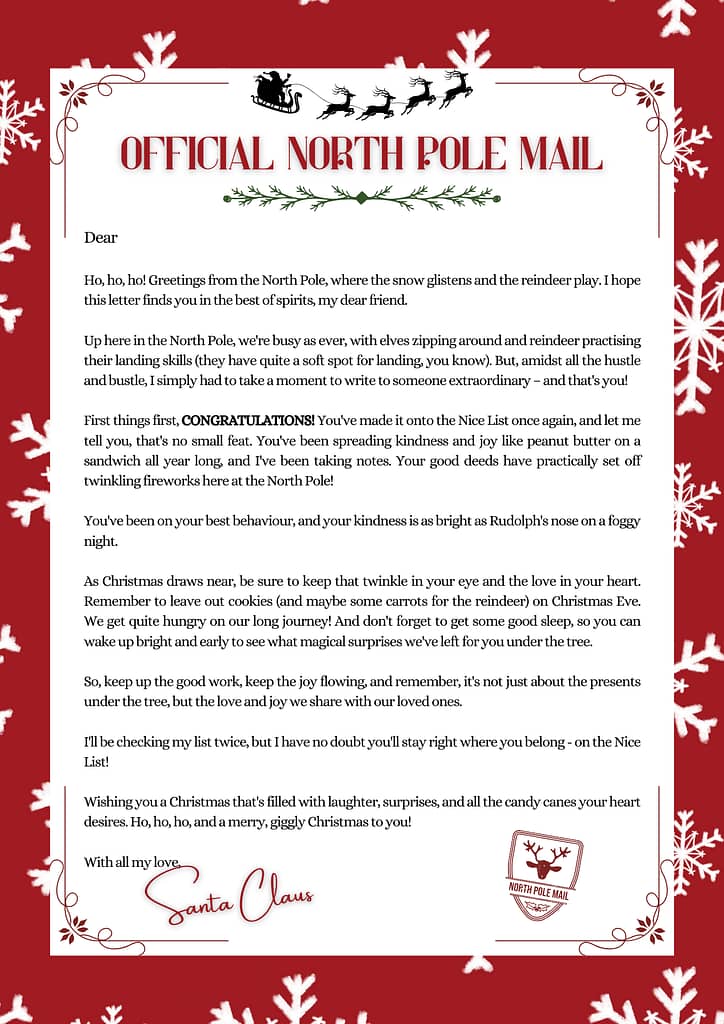 Nice List Certificate: Show your child the impact of their good behaviour this year by presenting them with a Nice List Certificate, straight from the North Pole, signed, and approved by Santa himself.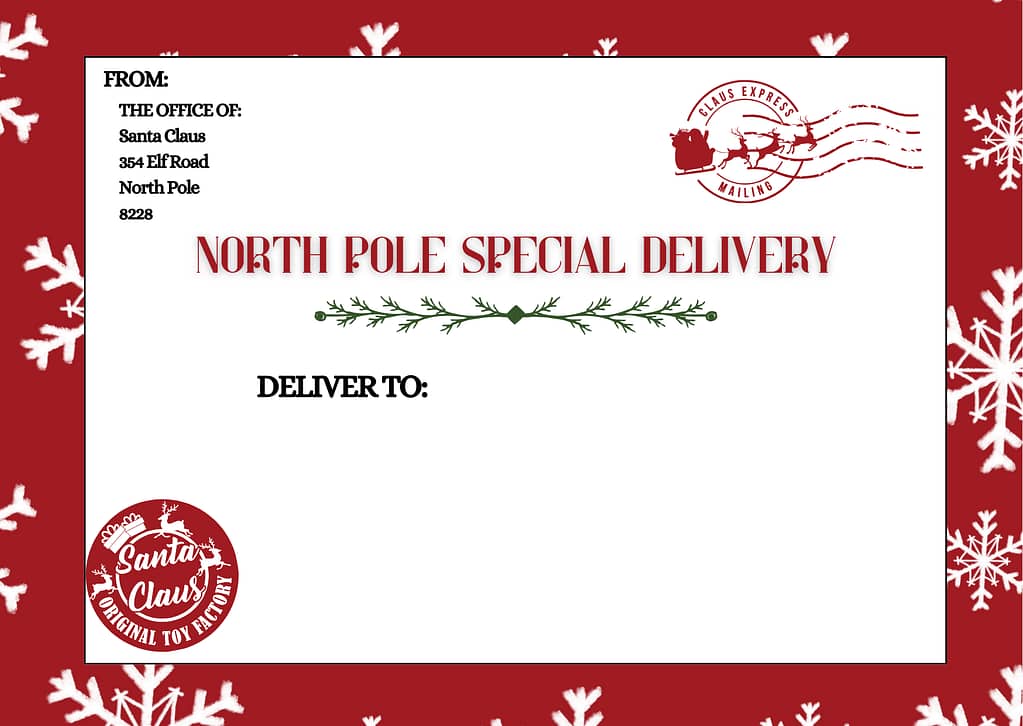 Enjoy And Make Memories
We sincerely hope that this blog post has provided valuable guidance in creating a heartwarming Christmas Eve Box for your cherished little ones.
Merry Christmas from us to you!
Milly & Colleene
Sharing Is Caring:
Related Articles You Might Enjoy: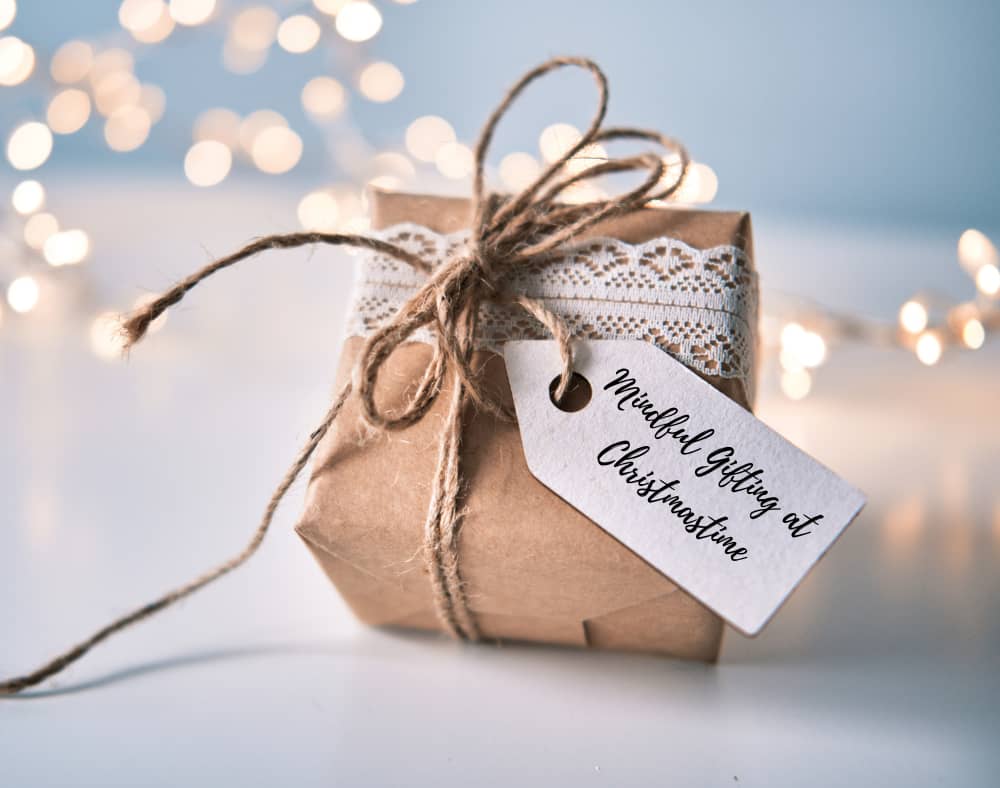 Christmas is now well and truly just around the corner. After weeks of non-stop toy…