Happy St David's Day! In this post we will explore the beauty that Wales has to offer and why you simply must: visit Wales.
Whilst it feels like only yesterday, over 25 years ago I made one of the best decisions of my life. Visiting universities with my mum I was adamant that out of all my potential choices, Cardiff would not be where I would be studying.
Not that I thought there was anything wrong with Cardiff. But, at the time Cardiff was a really popular university for students from Gibraltar and I didn't want to follow the crowd.
However, stepping off the train at Cardiff Central and walking down the high street I was soon in love with Wales! Ruling out all other universities I was sure that Wales was the place where I needed to be.
Honouring All Things Welsh
Being St. David's Day, today is a day to celebrate all things Welsh. The Welsh culture, heritage, history, food and indeed, St David, a 6th-century monk and bishop who played an important role in spreading Christianity throughout Wales and now the patron saint of Wales.
Warm, Friendly People
The first thing to be said about Wales is that it is a warm and friendly nation.
During freshers week in 1997 I met one of my bestest friends. Becca and I have been through a LOT together. We are not friends, we are family and her family has always made me feel so welcome and loved.
During my four years studying at Cardiff University, Becca's mum and dad were like my surrogate parents. Whenever a Salvation Army care package arrived from Mair (Becca's amazing mum) there were always extra treats for me too.
Over the years, our families have been there for each other for important celebrations and unfortunately also to support each other in times of sadness.
Friends For Life
When you meet such lovely people you really are blessed to find friends for life.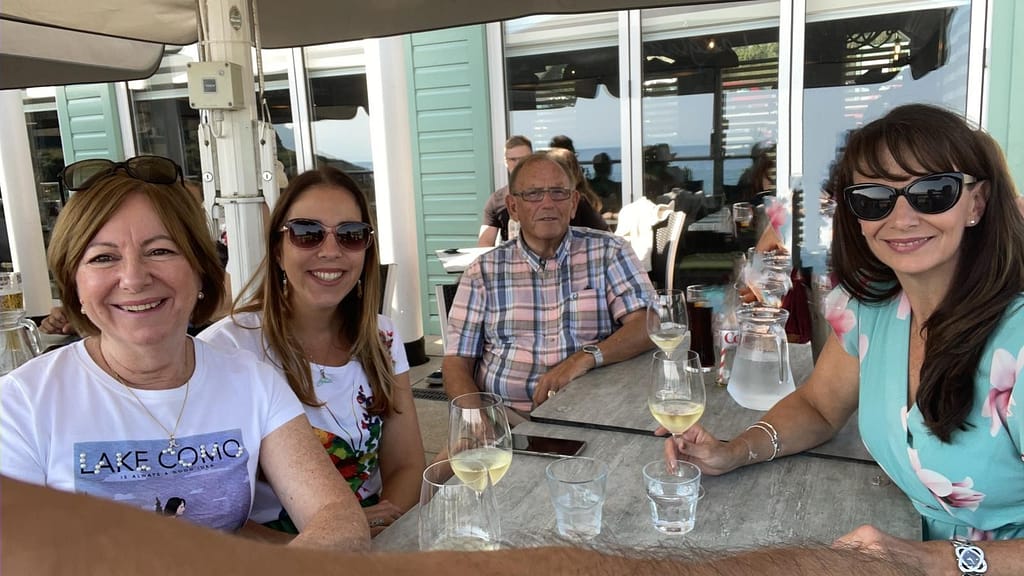 I think that it is the openness and warmth of the Welsh people which primarily attracts Gibraltarians to Wales. Even when you are in the capital or a large city you do not feel the disconnect which you may find in other large cities. The feeling you get is one of home from home.
Stunning Scenery
Looking back, I wish I had taken more time during my studies to properly explore Wales. It is such a place of stunning natural beauty. From rugged mountains to sweeping coastlines Wales has it all. Whilst some might argue that its only pitfall might be the weather, even on a cold blustery day one cannot help but marvel at the beauty surrounding you when visiting Wales.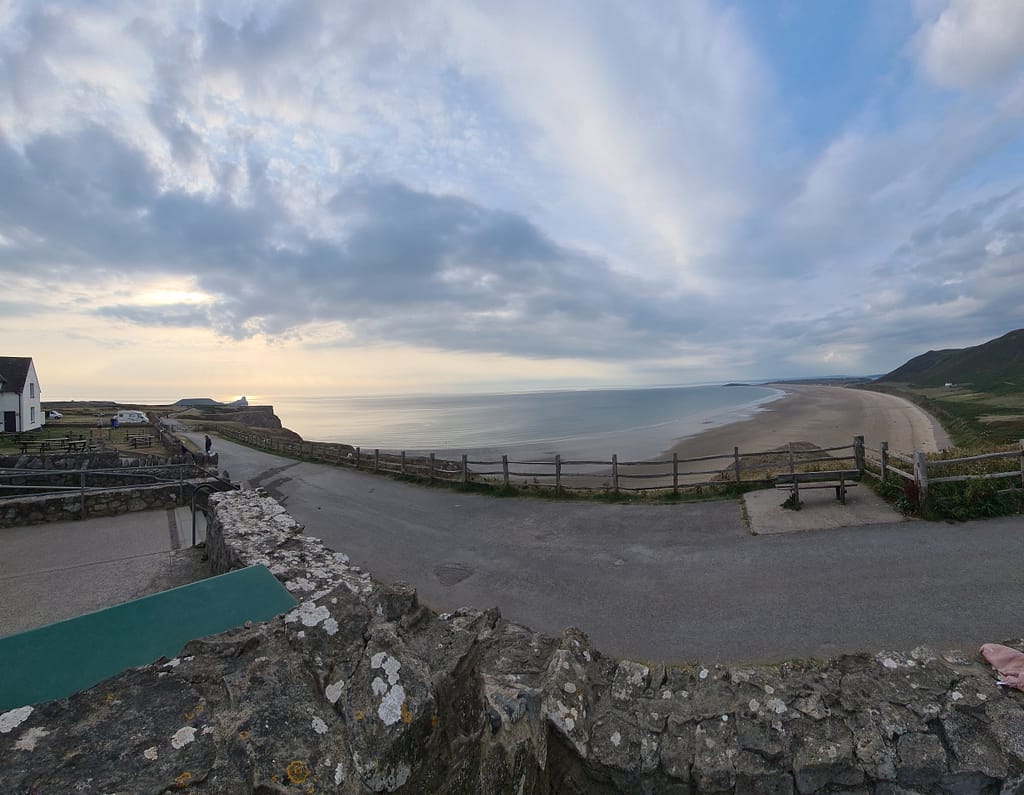 Snowdonia National Park
This is one of the most beautiful parks in Wales and climbing Snowdon (one of the highest mountains in Wales ) will afford spectacular views of the surrounding landscape.
When visiting Snowdonia National Park be sure to check out other popular activities such as hiking, cycling and wildlife watching.
Pembrokeshire Coast National Park
This is another must-see destination in Wales. Offering rugged cliffs, sandy beaches and sheltered coves. The park is home to a wide variety of wildlife including seals, dolphins and porpoises.
Brecon Beacons National Park
With its rolling hills, hidden valleys and cascading waterfalls the Brecon Beacons is the perfect place for adventure loving visitors. It can be explored by foot, bike or horseback and other outdoor activities available include climbing, kayaking and caving.
Castles
With over 641 castles, Wales is often called "the land of castles".
Falling into English hands after Dafydd, the last Prince of Wales was executed in 1283, Edward commanded the building of castles. The purpose being twofold: firstly by way of a means of protecting the land recently acquired by the English but secondly as a way of keeping the Welsh people subjugated.
Check out VisitWales for some inspiration on beautiful castles to visit whilst in Wales.
Not on their list but definitely worth a few hours to explore is Cardiff Castle which is located just off the main shopping street.
Beaches
With over 2700 km of coastline, Wales has more than 150 spectacular beaches. Visit Wales Online for their top 40 list of beaches in Wales.
I can personally attest to the beauty of the following beaches having visited them on numerous occasions over the years: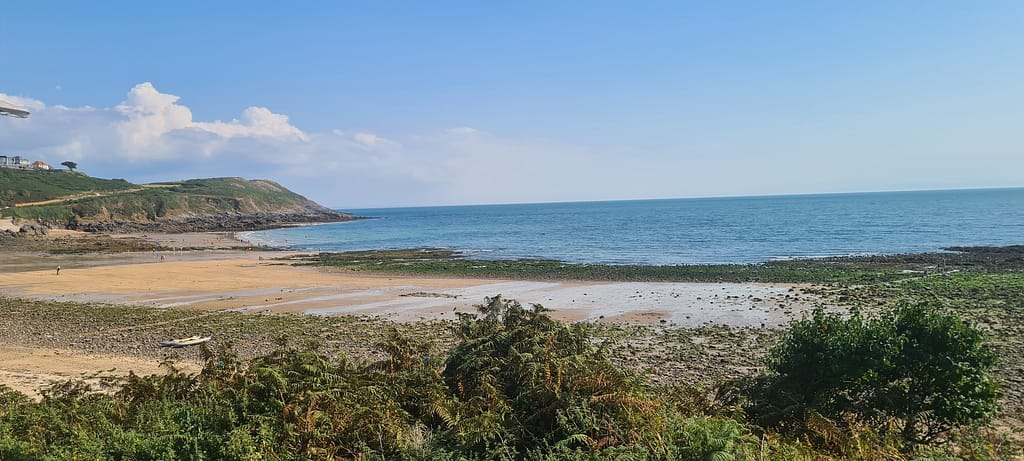 Welsh Food
Welsh cuisine is a rich and diverse collection of dishes that reflects the history and culture of Wales. From traditional savoury dishes to sweet treats, Welsh food is renowned for its simplicity, quality ingredients, and hearty flavours.
Cawl
One of the most well-known Welsh dishes is cawl, a hearty soup or stew made with lamb, vegetables, and barley. Cawl is a staple dish in Wales and is often enjoyed on cold winter days as a warm and filling meal.
Laverbread
Another traditional Welsh dish is laverbread, a type of seaweed that is commonly used in Welsh cuisine. Laverbread is often served as a side dish with breakfast or used as an ingredient in other dishes, such as laver cakes, which are similar to pancakes.
Welsh Cakes
Welsh Cakes are another popular treat, made from a simple mixture of flour, sugar, and butter, and cooked on a griddle. They are often served warm with a sprinkle of sugar and are a popular snack or dessert.
Michelin Restaurants
When you visit Wales, be sure to research their special independent hotels and restaurants with modern chefs whose reputations are gaining worldwide acclaim.
On the far mid west coast, newly acclaimed Michelin star restaurant SY23
The Harbourmaster, Aberaeron, offering fabulous food, wine and quaint, pretty accommodation in the original Harbourmaster building, right on the village quay.
Then further south west Look at the sublime  Beach House, Oxwich Bay, Gower, and their sister restaurants; Coast, Saundersfoot and The Grove, Narberth.
Back at the big city, Cardiff, Bar 44 and their more recent star to the family, Asador 44, brings the Spanish vibe to the welsh Capital.
And in one of Cardiff's most trendiest neighbourhoods, Pontcanna, Thomas, by Tom Simmons you will need to book up in advance to experience the host's modem twist with exemplary welsh produce!
Vineyards
Although hard, Wales also has its own vineyards! The widely acclaimed Llanerch Vineyard (20mins from Cardiff) is a very special venue. Stroll and view the vines during a tour, sampling the wine as you go to then relax for the rest of the afternoon with a sumptuous lunch with said Wines! If a tour is not your thing then perhaps just treat yourself to a delightful Afternoon Tea overlooking the vineyards and grounds with a glass or two of Welsh bubbles!!
National Symbols
Welsh Dragon
The most iconic symbol of Wales is perhaps the Welsh dragon which features prominently on the Welsh flag. When visiting Wales be sure to get a little dragon souvenir to remember your time there. I've had mine since 1997 and is a constant companion and good luck charm whenever the Wales rugby or football teams are playing!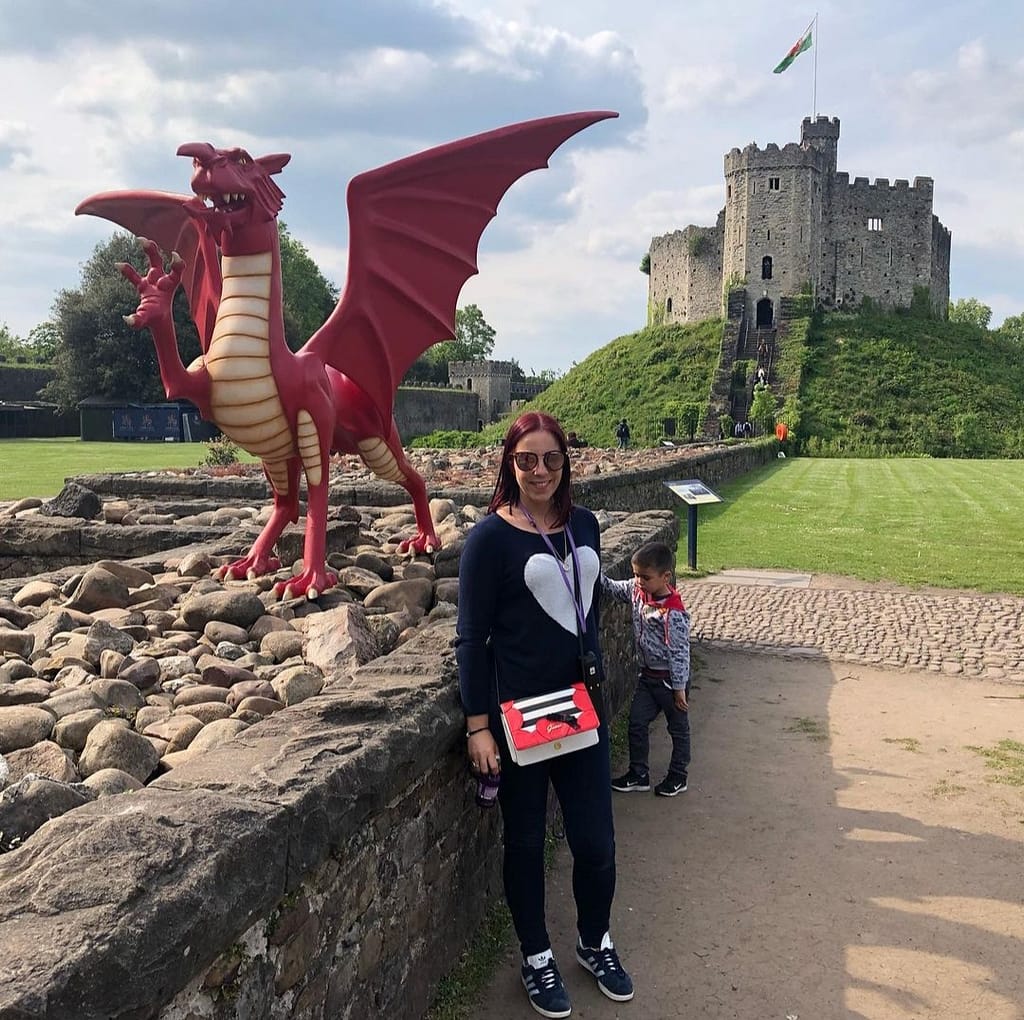 The Leek
Whilst the Welsh dragon is an iconic symbol many associate with Wales, the leek is the national emblem of Wales. Leeks are often worn on St. David's Day.
The origins of its history as a national emblem are unclear but according to legend, King Cadwaldr of Gwynedd ordered soldiers to wear the same on their armour as a way of distinguishing themselves from their enemies.
The Daffodil
No St. David's day is complete at our house without some daffodils. This bright and cheerful flower is said to have been adopted as a symbol of Wales in the 19th century. Daffodils are often also worn on St. David's Day and will bring cheer to your home reminding you that mild spring days will soon be upon us.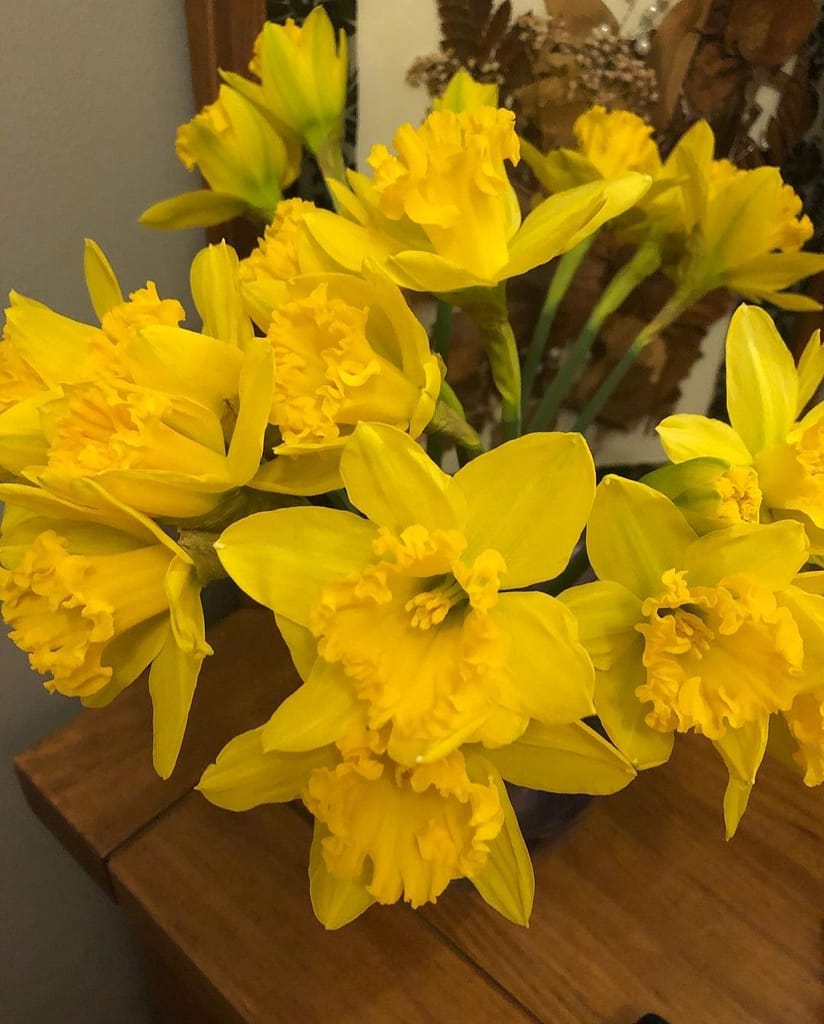 The Harp
The harp is the national instrument of Wales and is also the symbol of Welsh music and culture.
The Welsh National Anthem, Hen Wlad Fy Nhadau (Land of My Fathers) is often played on the harp and the instrument is widely used in traditional Welsh folk music.
Wales, A Must Visit Destination
Whether you are a hiker, cyclist, wildlife enthusiast or simply looking for a stunning location for a picnic, Wales has something to offer everyone. I can whole-heartedly recommend Wales as a must visit destination. I am sure you too will fall in love with its beauty like I did all those years ago.
Wishing my Welsh family, friends and new followers Dydd Gŵyl Dewi Hapus.
Related articles you might enjoy: