What makes Gibraltar so Special?
There isn't a better way of starting our travel section but by highlighting everything which our beautiful home town of Gibraltar has to offer. A culturally diverse country with people of all faiths living together harmoniously enjoying everything this little piece of heaven has to offer. If you haven't already done so you really need to visit Gibraltar.
Where is Gibraltar?
Situated at the southernmost tip of Spain, Gibraltar is a British overseas territory of some 2.6 square miles (6.7 square kilometres). Yes it is tiny, but boy does it pack in a ton of things to see and do! In this post we explore local activities. But, given its location, when you visit Gibraltar you will also be ideally located for a day trip to Tangier, Cadiz, Seville or Malaga to name but a few.
Gibraltar Weather
Enjoying around 300 days of sunshine a year. An average winter day temperature of around 16 degrees Centigrade and a nightly winter temperature of around 11 degrees Centigrade. There really isn't a bad time to visit Gibraltar.
July and August are of course our hottest months. And this would be the perfect time to enjoy some of our beautiful beaches.
Getting Around
Gibraltar is small and walking is a great way to explore everything it has to offer. However, do be aware that some sites will be a fair distance from the town centre. We recommend buying a Hopper Bus Ticket for unlimited travel on the day of purchase. Be sure to follow your bus Routes to make getting around even easier.
Do also note that the walk to the Nature Reserve is a strenuous one and mainly uphill. There are no buses servicing the Nature Reserve but we provide more information on accessing the Nature Reserve later on.
Gibraltar Accommodation
There are plenty of options for accommodation in Gibraltar. Check out the following hotels:
There are also a number of hotels available in nearby La Linea.
Things to See and Do
When you visit Gibraltar, be sure to plan thoroughly. There is a lot to cram in especially if only visiting for a couple of days.
Casemates Square
If you are based in the town centre start your day with a leisurely walk down to Casemates Square.
Enjoy a hearty breakfast at one of the many restaurants before hopping on your on your bus to head off to one of the more out of the way sites.
The central bus stop is conveniently situated just off the square.
Some recommend breakfast options are:
Aqua Terra for a traditional Iberian breakfast (they also serve delicious gourmet lunches and dinners)
Little Rock for a full English breakfast
Costa Coffee or Cafe Modelo for a quick coffee and breakfast on the go
Casemates Square is now the hub of social activity with people congregating here to enjoy food, drink and celebrations. The square plays host to New Years Eve parties and our National Day celebrations on September 10th (which by the way is a really special time to visit Gibraltar).
If you do choose to visit Gibraltar for our National Day celebrations, be sure to pack your red and white clothing. Everyone will be wearing red and white on this day.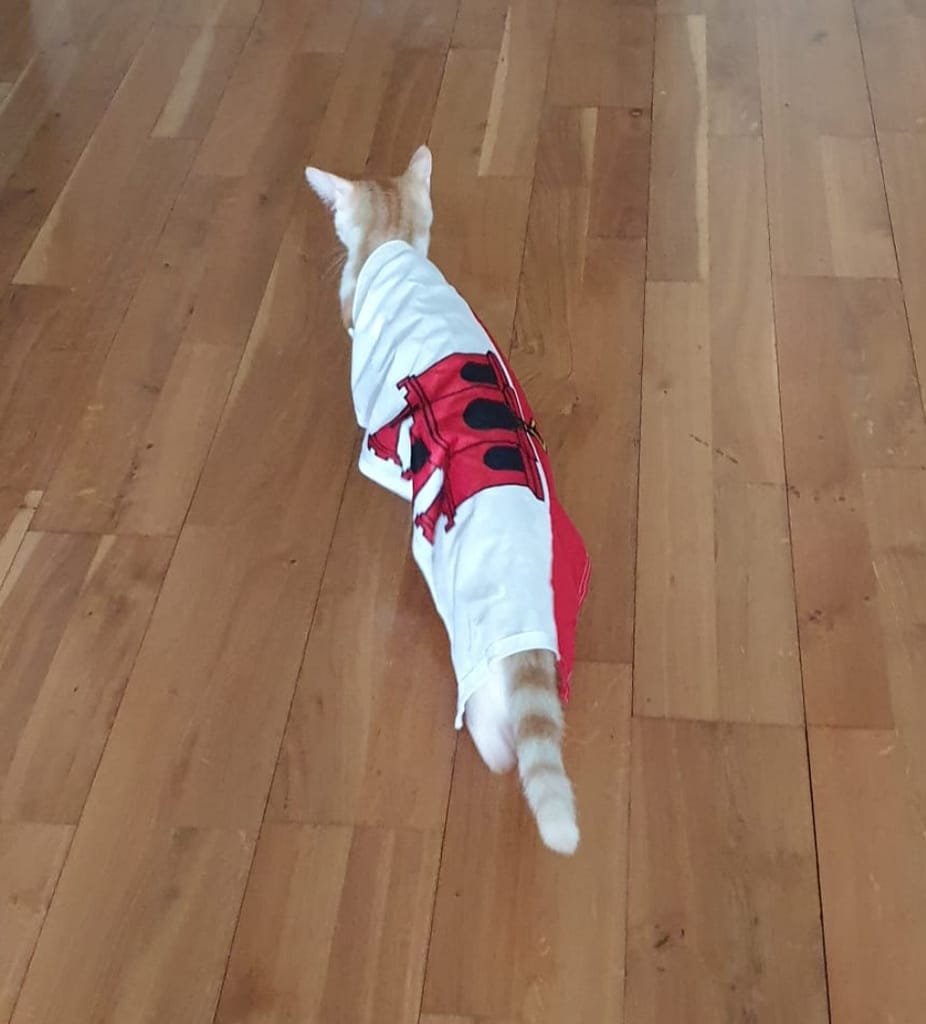 The square also has a diverse history. Until 1864 it was used as one of the main locations for public executions! Thankfully you won't be experiencing anything as grim as this nowadays. But, you can enjoy the re-enactment of the locking of the gates which lead to the old Gibraltar garrisons.
This ceremony is performed by the Royal Gibraltar Regiment once a year. Don't worry though as you can also be enjoy a re-enactment every Saturday morning courtesy of the Gibraltar Re-enactment Association.
Europa Point
Situated at the southernmost point of Gibraltar, a trip away from the town centre will surely not disappoint.
According to legend, Hercules passed through this area to take the cattle of Geryone and open up the straits creating the pillars now known as The Pillars of Hercules.
These pillars are still clearly identifiable today. The Rock of Gibraltar on one side and Jebel Musa on the other side over in Africa.
Where else in the world can you be in one country whilst looking across at two other countries (Morocco and Spain), two different bodies of water (the Mediterranean Sea and the Atlantic Ocean) and two continents (Europe and Africa)?
Ibrahim-al-Ibrahim mosque
When you visit Gibraltar, and in particular Europa Point, you cannot miss the stunning Mosque. This is the largest mosque to exist in a non-Islamic country.
Known as both the Ibrahim-al-Ibrahim mosque and the King Fahed Bin Abdulaziz Al Saud Mosque (after the late King Fahad Abdul Aziz of Saudi Arabia of paid for the construction of the same) the mosque comprises:
six classrooms
conference hall
library
kitchen
Bathroom
housing for the caretaker
Morgue
offices for administration purposes
the Imam's house
a separate women's prayer hall located on the lower level, along with a nursery which overlook the main prayer hall.
The mosque is used on a daily basis by Muslims living in Gibraltar and is open to the public during the day.
When lit up at night it stands out dramatically and is visible from miles away.
Trinity Lighthouse
Another unmissable site at Europa Point is the lighthouse which dates back to 1841. It is the only such building outside of the British Isles which is operated by Trinity House, a lighthouse agency based in England.
Officially called The Trinity Lighthouse but referred to by locals as La Farola.
Hardings Battery
Constructed in 1859 and named after Sir George Harding. The battery now houses a visual and audio display.
The display focuses on the historic and natural aspects of Gibraltar and in particular, Europa Point.
The Sikorski Memorial
Situated near to Hardings Battery you will find The Sikorski memorial plaque in remembrance of General Wladyslaw Sikorski. General Sikorski tragically lost his life in an air crash in 1943 as his plane took off from Gibraltar during WWII.
Europa Point Park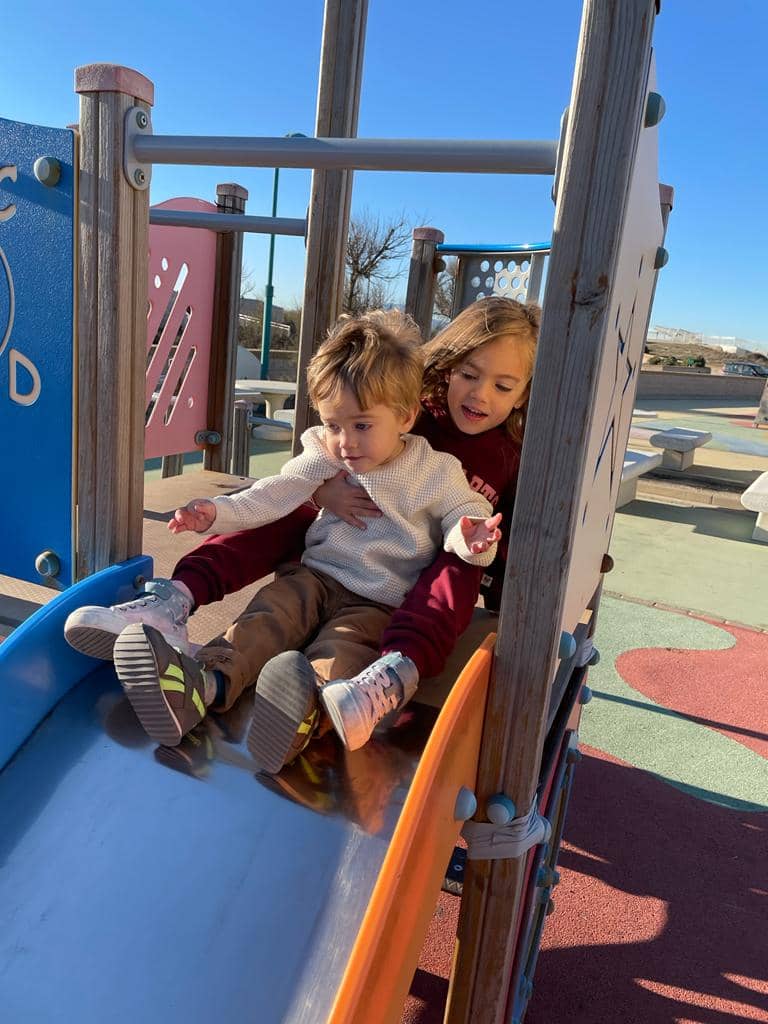 Grab a bite to eat at the cafeteria located next to the park. Alternatively, for a more special meal, head over Bistro Point which is just a few metres away from the park.
Alameda Gardens
Alternatively, lunch time may be a good time to take a bus back down to town stopping near the Alameda Gardens.
Here you can spend the afternoon enjoying the beautiful gardens and a picnic at one of the picnic tables. You can also grab some lunch nearby at The Piccadilly Garden Bar or some homemade pizza or pasta at Mamma Mia.
The Gardens were established in 1816 by Lieutenant-Governor Sir George Don with funding from voluntary contributions and a series of public lotteries.
The Alameda is laid out with numerous interconnecting paths and terraced beds. Using mainly local limestone, the original layout remains largely intact today.
A series of guns and commemorative busts attest to the gardens' age and Gibraltar's important military history.
These gardens are a perfect place to enjoy a quiet afternoon. There is a small park for young children to play and a wildlife conservation area which the kids will love. Entry to the gardens is free and the gardens are open daily from 8am to sunset. Tickets to the wildlife conservation area cost £5.00 for adults and £2.50 for children and senior citizens.
Cable Car
When you visit Gibraltar be sure not to miss a trip on the cable car.
We would recommend you take the cable car when you can enjoy a full day exploring the Nature Reserve. There truly is a lot to explore here.
The cable car base station is found near the Alameda Gardens at the southern end of Main Street and the trip to the top where you can enjoy spectacular views takes just 6 minutes.
Pricing is £18.00 for adults, £8.50 for children and £14.50 for senior citizens and can be purchased here. Please note that a separate ticket is required for the Nature Reserve Ticket. Combo Cable Car and Nature Reserve tickets are available).
The cable car is open daily (weather permitting) from 9.30am to 6.00pm but note that the last car up will leave at 5.15pm and the last car down will be at 5.45pm so plan accordingly. The walk down is a long one and there are no public buses serving the Nature Reserve.
Nature Reserve
The Nature Reserve is a protected area.
Here you will find some of the most important historical sites in Gibraltar as well as diverse fauna and wildlife.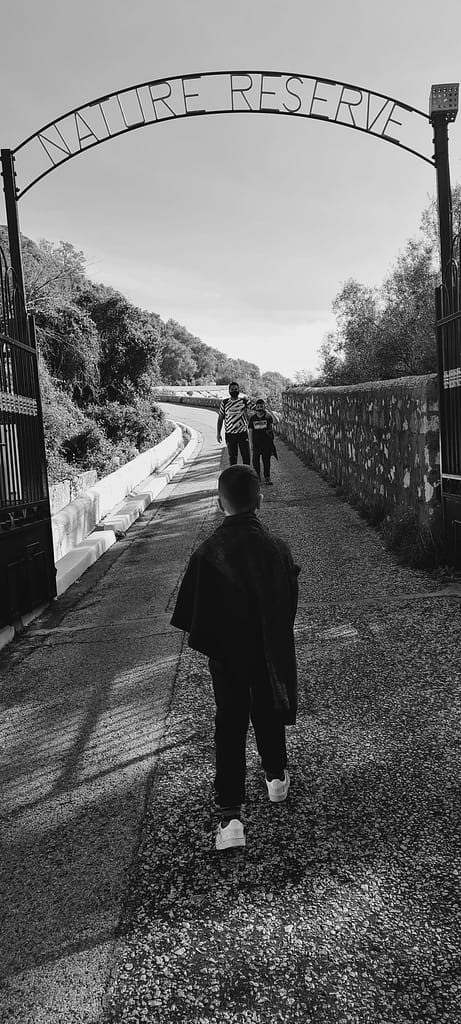 Nature Reserve tickets can be purchased at the Cable Car ticket office or at the Gibraltar office on the Spanish side of the frontier.
Tickets not purchased at the Cable Car office will need redeeming at the Cable Car office.
Access to the nature reserve is via the Cable Car, local taxis or by foot with entries available via Jews Gate or the Moorish Castle. However, be warned, walking up to the Nature Reserve will involve a strenuous uphill walk. There are no shops until you get up to St. Michael's Cave so be sure to bring plenty of water, sunscreen and a hat if visiting on a sunny day.
The Nature Reserve opens from 0930 to 1915 during the summer months (with last entry at 18.45) and in winter (as from October 3rd) from 0900 to 1815 (last entry 1745).
Attractions within the Nature Reserve
When visiting the Nature Reserve be sure to enjoy all of the following:-
A stunningly beautiful cave with impressive stalactites and stalagmites. The cave was long thought to be bottomless and this belief probably gave birth to the legend of subterranean tunnels linking it to Africa. Legend has it that these tunnels were how the famous Gibraltar Macaques made their way to Gibraltar.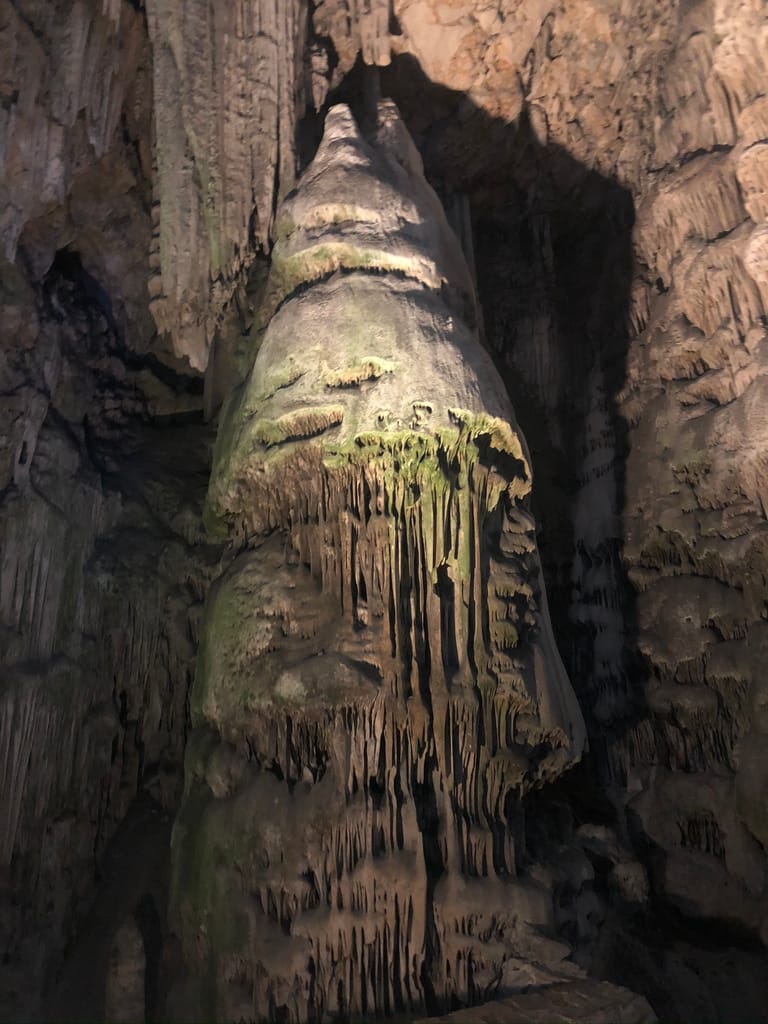 When you visit Gibraltar a tour of Lower St. Michael's Cave is a must do for any adventurous traveller over the age of ten.
However visits here are only possible with a pre-arranged tour with a qualified guide.
Three days prior notice is recommended when booking a tour.
Tour will take around three hours and will involve scrambling and minor climbing. Some may find the same somewhat claustrophobic.
Pricing for the tour is £25.00 per person and a guide can be arranged with the following recommended guides:
Mr Dale Vallejo, Tel: +350 54231000
Mr Mario Balloqui, Tel: +350 54004160 / +350 20050021
Mr Pete Jackson M.B.E. Tel: +350 54011358, eltopo@gmail.com
Mr Daniel Benrimoj, BSc(Hons), MSc, PGCE, MA,Tel: +350 54815000, danbenrimoj@hotmail.com
Mr John Barabich, Tel: +350 54369000, john_barabich@hotmail.com
Mr Steve Payne, Tel: +350 54015063,steve.climbs@hotmail.com
Mr Karl Moody, Tel: +34 628541508, woodentop46@hotmail.co.uk
Mr Mike Sene, Tel: +350 54021515, mike_sene10@hotmail.com
Mr Julian Robertson, Tel: +350 56000628 – jrobertson@mhbland.com
Ms Jyza Sheriff, Tel: +350 54013160
Mr Richard Durell, +350 54061733
Mr James Holman: +34 711010578 – jamesdanielholman@outlook.com
The Great Siege Tunnels, as the name suggests date back to The Great Siege which commenced in July 1779.
The then Governor General Eliott is said to have offered a reward to anyone who could tell him how to get guns on to a projection from the Northern face of the Rock .
In five weeks, relying on the strength of their arms, their skills with a sledgehammer and a crowbar, and aided by gunpowder for blasting 18 men drove a tunnel 8 feet square (2.40sq.m) by 82 feet long (25m) into the Rock whilst all the while Gibraltar was under attack from advancing forces.
The tunnels now host historical exhibitions relating to the Great Siege.
The buildings in which this exhibition are housed are probably amongst the first buildings ever constructed by the British in Gibraltar at the beginning of the 18th century.
Originally it is thought that they were built as magazines to store ammunition and that the building in the courtyard was used as a laboratory to prepare ammunition.
Nowadays, the exhibits located here depict scenes of how the civilian population lived during those hard times and relate stories of how the first British settlers of Gibraltar had to cope with life.
Here you will meet our furry friends, the Barbary Macaques.
Originally from the Atlas and Rif mountains in Morocco, the Barbary Macaques in Gibraltar are the only wild monkeys located in Europe.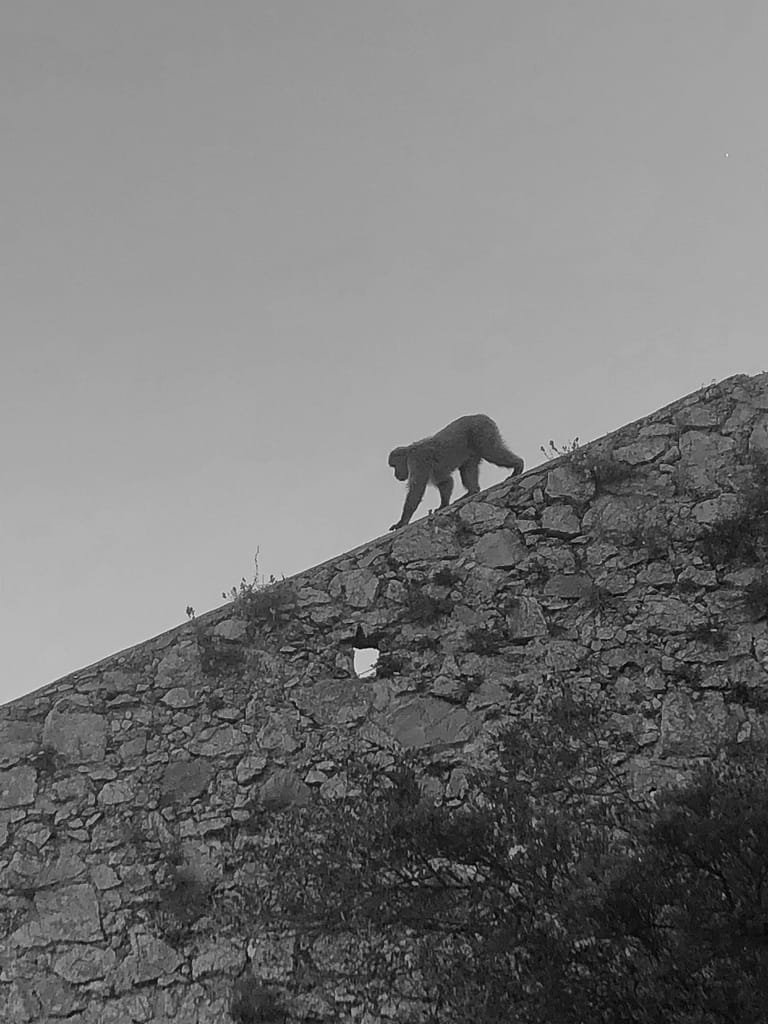 According to popular legend as long as the macaques remain here, Gibraltar will remain under British rule. This legend even led to Sir Winston Churchill ordering the importation of more monkeys from Morocco and Algeria in 1942 to improve dwindling numbers.
Please remember that these are wild animals. You should not approach or feed them. Indeed, it is an offence to feed them and you may face a fine of £500!
This is a steep and arduous walk.
Not for those with a fear of heights but should you brave it, your effort will be well rewarded by unforgettable views.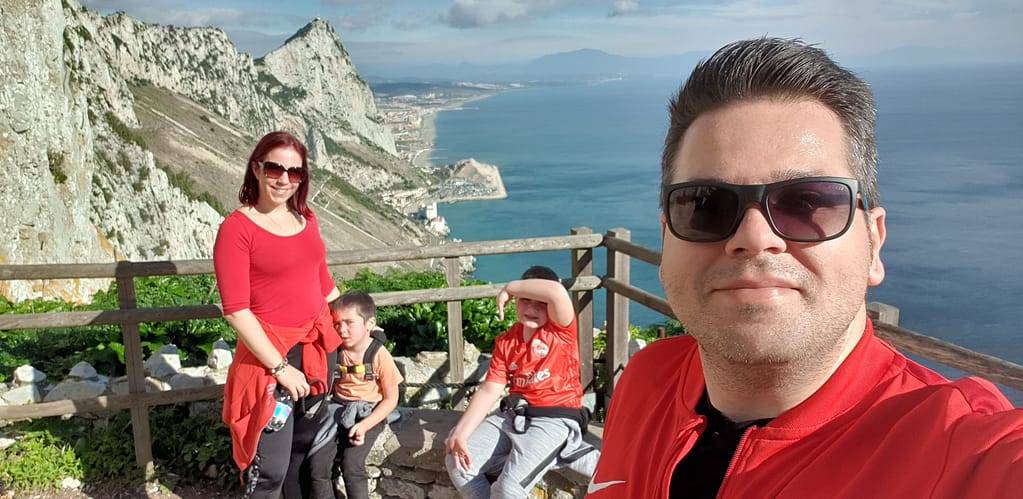 At the start of the war, the civilian population was evacuated and the garrison was greatly increased in size. Numerous new tunnels were excavated to create accommodation for the expanded garrison and to store huge quantities of food, equipment and ammunition.
The idea was that these tunnels would comprise an underground city providing housing for the entire 16,000-strong garrison with enough food to last them for 16 months.
The tunnels also housed an underground telephone exchange, a power generating station, a water distillation plant, a hospital, a bakery, ammunition magazines and a vehicle maintenance workshop.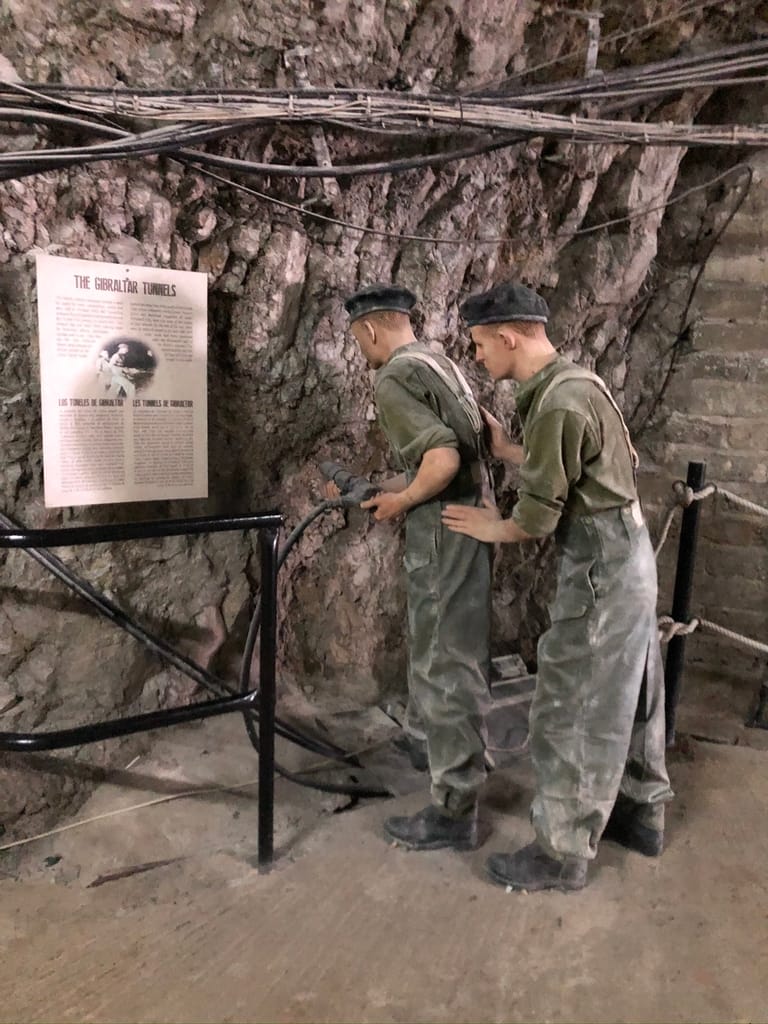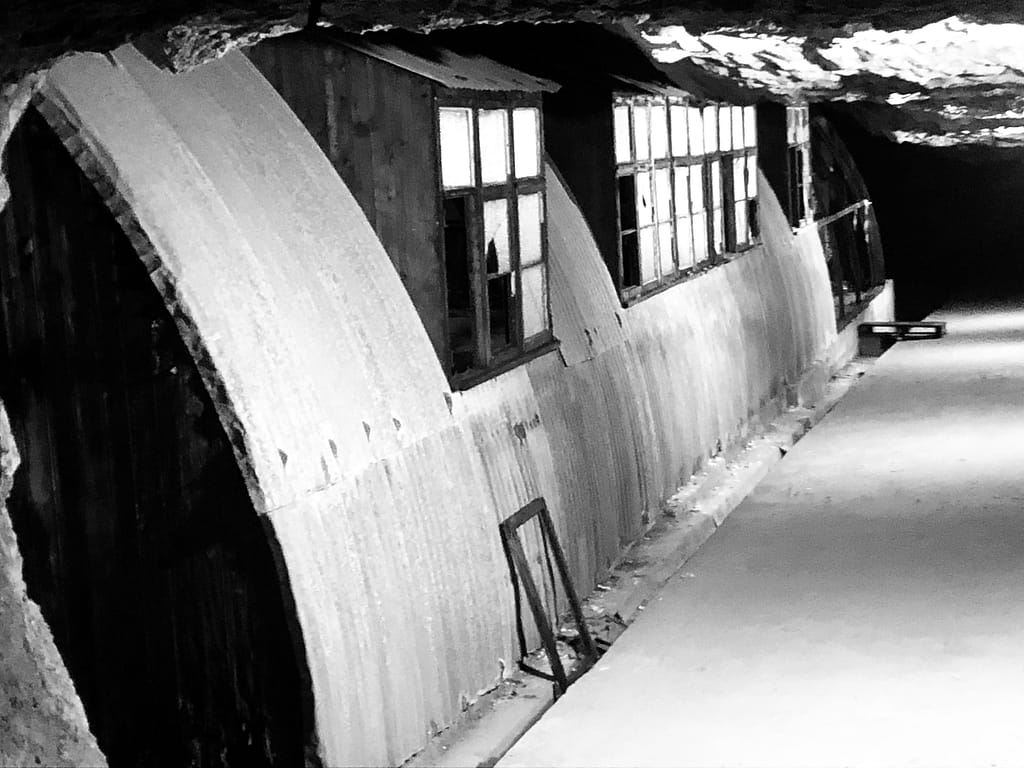 At the World War II Tunnels, licensed tour guides will take you on a tour lasting approximately 30-40 minutes which will include static exhibitions and photographic displays.
Located at the highest point of the Rock of Gibraltar this battery owes its name to General Charles O'Hara, Governor of Gibraltar between 1795 and 1802.
Standing 340 metres directly above sea level, the Skywalk is located higher than the tallest point of London's The Shard and offers breath-taking 360º views spanning three countries and two continents.
Windsor Suspension Bridge
This is definitely not for the faint-hearted. Located at Royal Anglian Way the bridge is a spectacular feat of engineering. Measuring 71 metres in length, across a 50-metre-deep gorge and affording magnificent views of across the strait, bay and city.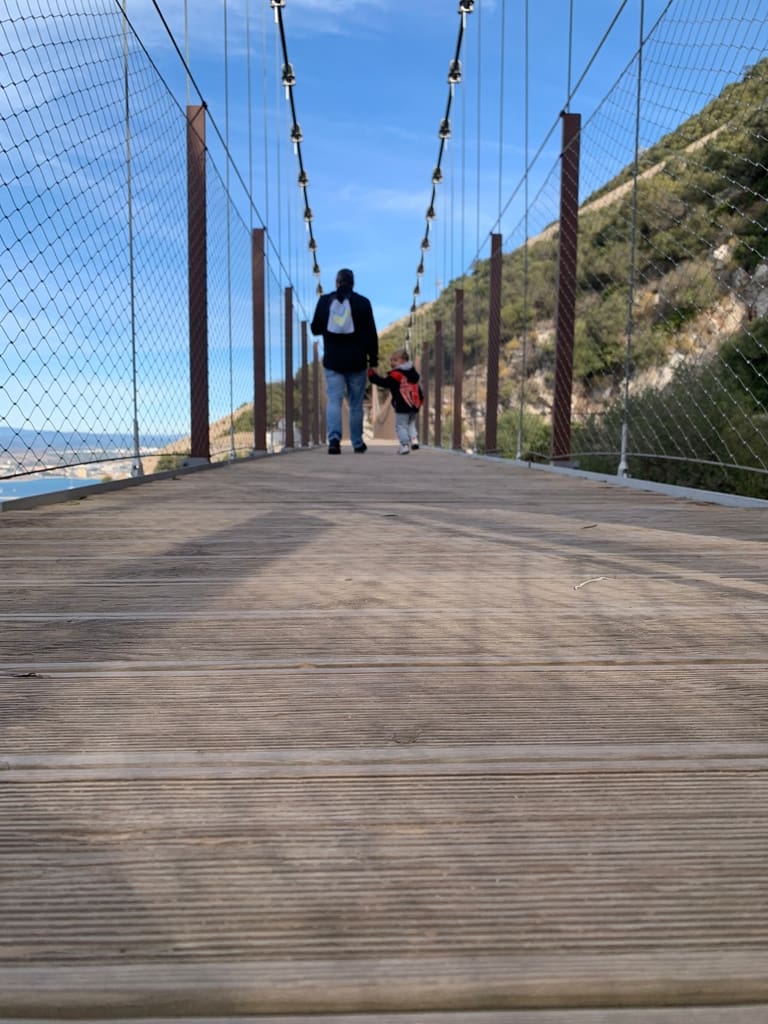 Moorish Castle
Presently only the Tower of Homage remains of this castle built by the Moors in the 8th Century. Perhaps surprising, the courtyard of the Castle housed the local prison until 2010!
Gibraltar National Museum
Located in the heart of town, a visit to the Gibraltar museum will provide a great insight to our diverse history. Pricing for tickets is £5.00 for adults and £2.50 for children with free entry for under 5 year olds.
Open Monday to Friday from 10am to 6pm and Saturdays from 10am to 2pm
Visitors should note that access to the first floor is only via steps.
Commonwealth Park
Just a couple of minutes walk from the Gibraltar Museum you will find two parks and a stunning green area called Commonwealth Park. These are perfect for your kids to burn off some energy or to enjoy a picnic on the grass.
Our Beaches
With water surrounding Gibraltar on three of its four sides there are a number of public beaches available to locals and visitors alike.
Get yourself one of Our Top 10 Books Of 2022 and head on down to own of our beaches for a relaxing day.
Eastern Beach
Eastern Beach is the largest beach on the Eastern side of the Rock.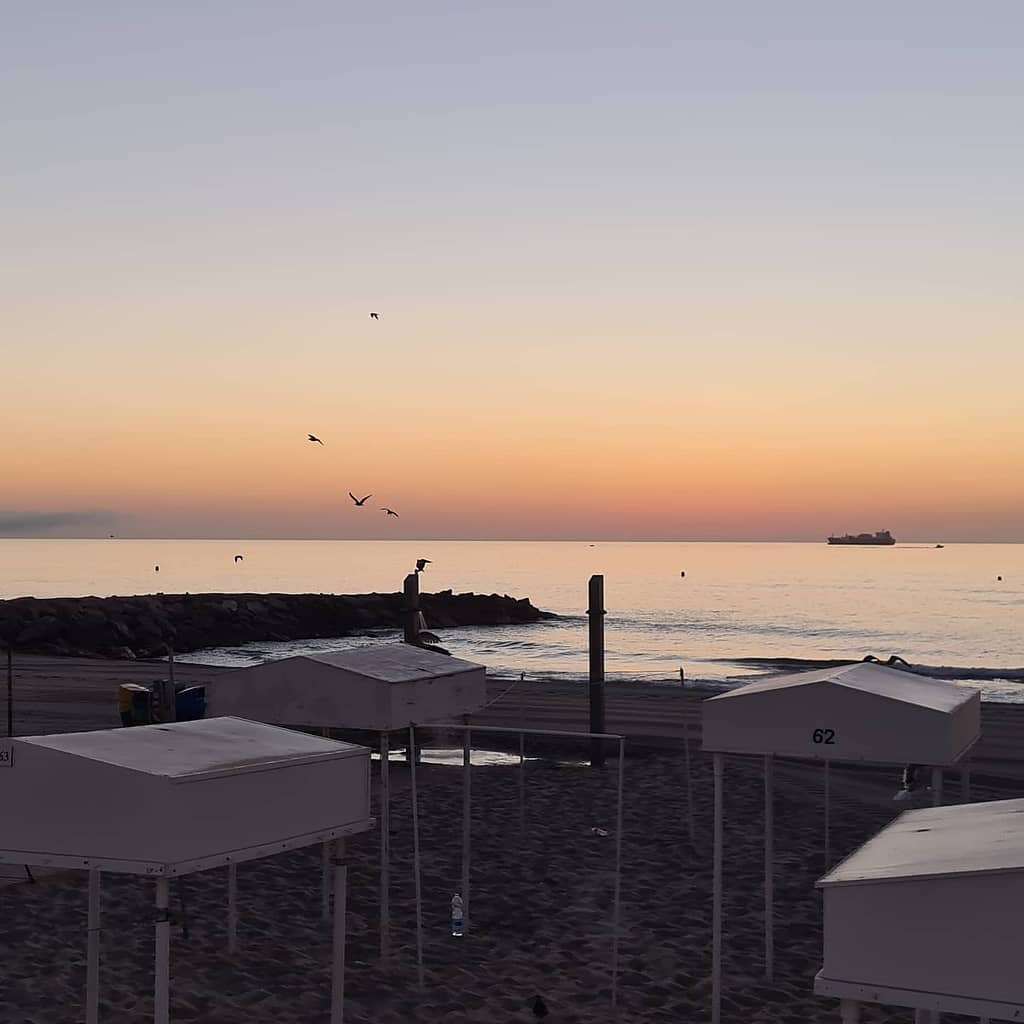 Catalan Bay
Catalan Bay is the second largest beach on the Eastern side of the Rock. The name Catalan Bay dates from the early 18th century when Catalan fishermen would likely have salted their anchovies 'Boquerones' at this beach before sending them back to Catalonia.
Similarly Genoese traders used this bay and when they migrated away from Genoa this little fishing village became predominantly a Genoese colony.
Enjoy a wide variety of local seafood dishes at The Seawave restaurant.
In the afternoon listen out for a whistle announcing the arrival of a van selling local cakes or music announcing the arrival of the Mr Whippy ice cream van.
Sandy Bay
Another popular favourite is Sandy Bay. Visitors should note that parking at this beach is notoriously difficult but access via bus is easy and indeed highly recommended.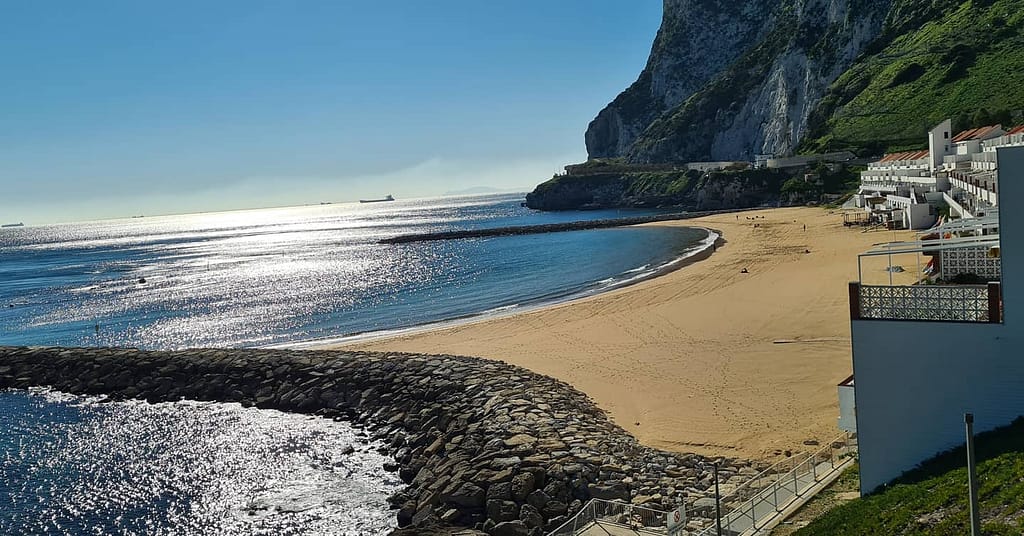 Here you will find Kokonut beach bar where you can enjoy lunch or purchase refreshments, snacks and ice creams.
Paddle boards are also available for hire at Sandy Bay.
Rosia Bay
Situated in the South of Gibraltar. This is where Vice Admiral Horatio Nelson was brought ashore following his death in the Battle of Trafalgar in 1805.
This is not a sandy beach so be sure to bring appropriate shoes. The water is also much colder on this side!
There is a large car park near the beach but beware, this gets full quite quickly in the summer holidays.
There are two free public pools in Rosia Bay and you can enjoy delicious seafood at The Dolphin Restaurant or the Cabana Beach Bar.
Next to the car park you will also find Europa Pool which is available to the public upon payment of a small fee.
Around the corner from the Europa Pool, you will find Little Bay. This is a cosy little enclave beach with a small toddlers paddling pool.
Visitors should note that at present there are no beach chairs or umbrellas available for hire at the beaches but your hotel may be able to assist with the same.
Dolphin Safari
A much loved favourite with families are the ever popular dolphin safaris available with several companies running daily trips at various times during the day from Marina Bay. Prices are around £30.00 for adults and £15.00 for children.
Typically during these safaris you will see a varierty of dolphins and occasionally Orcas, Sperm Whales and Fin Whales.
We highly recommend that you try this out when you visit Gibraltar.
Escape Rooms
Located in Devil's Tower Road the Escape Rooms offer a perfect rainy day or chill day experience. Multiple games available for different age groups.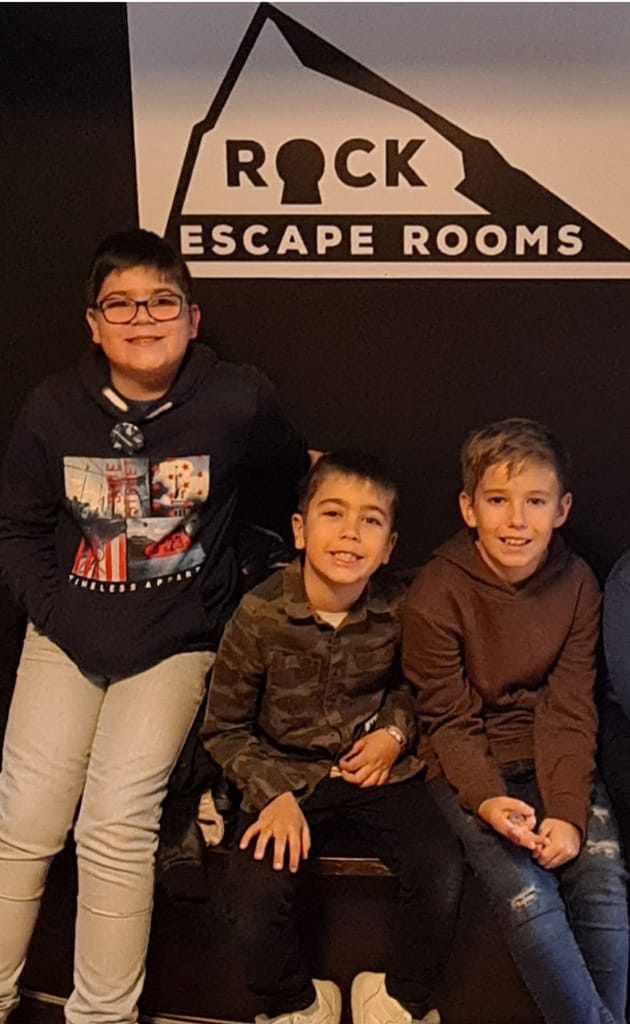 Something for Everyone!
With something for everyone, we can't recommend enough that you visit Gibraltar.
Related Articles: