Today is superhero day and, whilst we may all have a favourite fantasy superhero such as Ironman, Batman, Thor, Wonderwoman etc, we would like to use today as an opportunity to highlight the work of a local superhero. One without a cape or extraordinary superpowers other than a great passion to help others. And, whilst superhero is a title that she does not like, (nor in fact any other title which would adequately describe the amazing work which she does for the local community), we are sure that all those hundreds of people who receive help from her and the EV Foundation would say otherwise.
We have known Nicole Jones, founder of the EV Foundation since our days in primary school. Now 44 and proud mum of two children (a boy aged 22 and a girl aged 15) Nicole recently gave up her job in finance after 23 years to pursue her dream to dedicate herself entirely to the work of the EV Foundation. Having said this, Nicole has always given her all to charity work having worked in effect two full-time jobs for many years.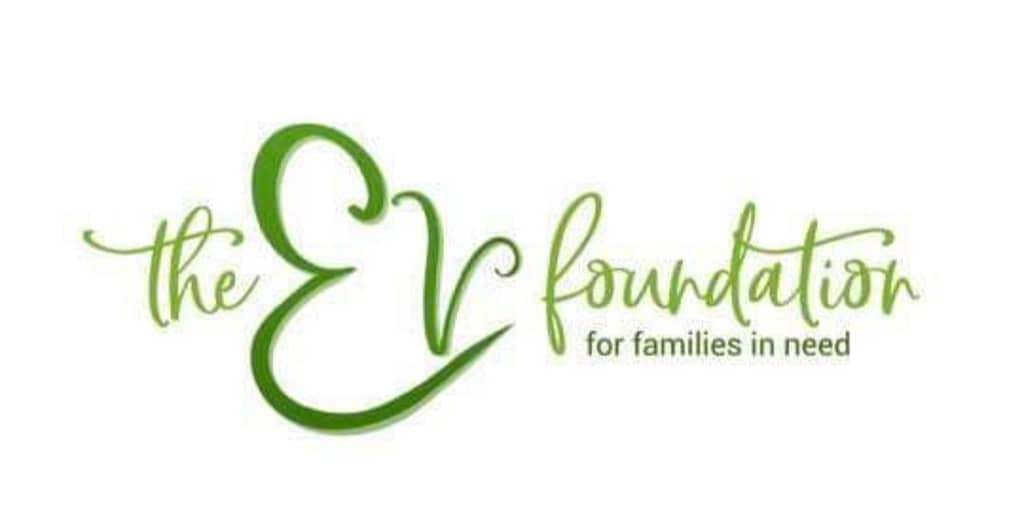 Why Charity Work?
Nicole has five siblings in what is a very close-knit family. Through having such a large family she knows first hand the financial hardships which some families go through. This financial hardship is especially noticeable through the teenage years. This is when you start to realise what other families may have that yours cannot afford. It is precisely for this reason that Nicole left school at 15 in order to work and help support her family.
In 2003, Nicole started working as a youth worker. This experience really opened her eyes to the lack of basic resources in some members of the local community.  She would see children and young adults coming to the youth club lacking such basics as adequate clothing or shoes.
This was in effect the start of her journey towards the setting up of the EV Foundation. During this time she built up a close relationship with the youth club users and the community. She would ask friends and family for donations of clothing, food and furniture in order to help these youngsters out wherever she could.
Crossroads
After working both in finance and as a part time youth worker for 10 years Nicole found she was at a crossroads.  Leaving youth work to concentrate on her full time job and family, she could either forget about the great need she had seen first hand or find a new way in which to help.
Using Facebook one Christmas Nicole asked friends and family for help to be able to support four local families. Receiving food donations at this time, each family received three or four bags of food. This grew at a staggering rate. The second appeal helped 12 families, then 25, 40 and last year 130 odd families receiving help.
Nicole knows that when people receive a helping hand, the right tools and support they are able to succeed. You do not need to come from a wealthy family. Instead, you need someone to believe in you, to push you and to bring out the best in you. This is one of the primary roles of the Foundation and has led to hundreds of success stories.
Helping those who sometimes receive no other help to feel good about themselves. To grow in confidence and come out from negative mindsets or life habits and become the people they
The Foundation's Day To Day Work
Nicole carries two phones with her. One is her personal phone and one which is exclusively for Foundation work.
Waking up early every day, Nicole finds at least 20 odd work-related WhatsApp messages on each phone. Another 20 messenger messages and emails.
She works through the messages and emails early on and then moves on to meetings and interventions.
Nicole will meet with families, government officials, agencies, NGOs on a daily basis and there are always at least 2-3 meetings a day, sometimes of around 2.5-3 hours each!
Mentally, Emotionally and Physically Taxing
These meetings are extremely draining because, whether she is meeting someone who has something to give her, or she is trying to establish what the person needs, Nicole gives each meeting her all.
Draining also because she experiences a lot of negativity in order to achieve the final beautiful result. Sitting with those she helps, Nicole immerses herself fully in what that person is going through in order to understand exactly what they need.
By getting to know these families personally Nicole can decide whom to help, in what manner and for how long. Nicole says "Whilst it may seem to those on the outside that a particular family is in need of help, and of course, whilst on paper it may be true that they don't have money for food, what we on the outside may not be aware of is that they do not have food because that money which they do have is not spent wisely. Money may be spent on drugs, socialising, holidays and the like". As such, it is a major part of Nicole's job to make sure that donations are put to use with families who are genuinely in need.
Every Situation Is Different
Some families need clothes, food or furniture. Others are experiencing domestic abuse at home from a partner or bullying at school. Some are homeless. Some are experiencing depression or are suicidal. Multiply this by ten or fifteen families who she meets on a daily basis and it is not surprising to learn that at the end of the day Nicole is emotionally, mentally and physically exhausted.
Pushed to the Limit
Attitudes can also be challenging and Nicole says that there are also those who will push you to the limit. Getting through to those who feel like they are a victim, whose problems are a direct result of the actions of others and in no way through their own actions and choices, is difficult.
Often people refuse to hear home truths about accepting responsibility and grabbing the chances and opportunities on offer to them. When this happens the Foundation needs to move. There are many too others in dire need of help. Time and resources cannot go to waste and need to be applied on those willing to help themselves.
Volunteers
People often ask Nicole if she needs volunteers. Her answer may surprise some of you reading this as the answer she gives is no. However, there is a very good reason why the Foundation needs donations (more on this later) but not volunteers. This is because instead of asking family, friends and volunteers to help with the tidying up of a store, collection of furniture and other matters, she will ask those who she offers support to do this as a way of earning their own money. By doing this they are then able to go and pay for their own bills and feel a sense of achievement. They grow in confidence and learn that they are trustworthy and can do things to help themselves. They get to rediscover skills that they may not have used for years.
The Foundation also holds many fundraising events. These also offer Nicole another learning opportunity. By calling on those whom the Foundation assists regularly for help with the event, Nicole is able to allow an opportunity for these persons to give back or pay it forward. This practice helps highlight those who are simply after a handout and those who are willing to give of their time and skills to also help others in similar situations.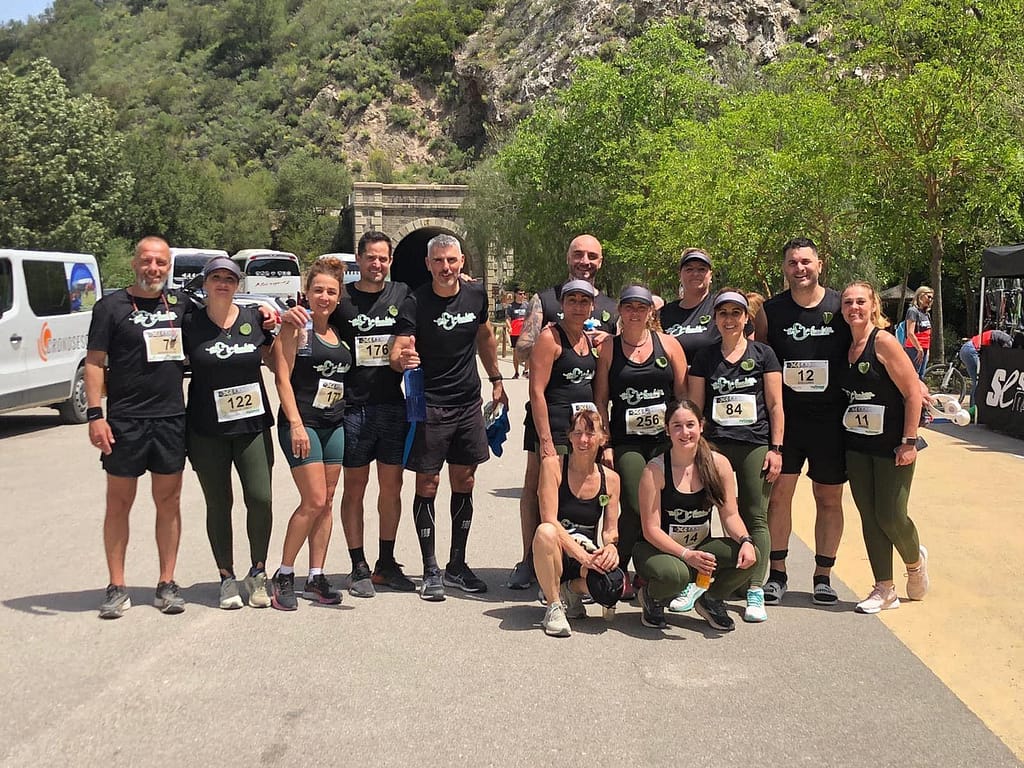 Give A Man A Fish…
We've all heard the saying "If you give a man a fish, you feed him for a day but, if you teach a man to fish, you feed him for a lifetime" and this is an important role of the Foundation.
Through its practice of giving jobs to those receiving assistance, the Foundation helps individuals work on themselves. To realise that they are good. That they have useful skills which can help themselves and others.
The Foundation often provides vouchers instead of food parcels and asks for receipts to show how the money is being spent. This not only shows if money is being intentionally misapplied by those receiving the same but helps highlight areas in which the charity can assist further.
Sometimes upon receiving receipts Nicole will see that a parent has used the vouchers to buy 10 kilos of minced meat which is then used to make nutritious and filling meals for the whole family. But other times the money is spent on poor and ultimately expensive choices such as chicken nuggets. This can be because the parent does not know any better not realising that buying ready made food is actually more expensive than buying chicken fillets and cooking different meals themselves. Sometimes what the person needs is to learn that there is a different way. Teaching basic skills such as money management, cooking etc. is another important role of the Foundation.
For some ideas on how to buy healthy food on a budget and healthy food options for kids click here.
New Initiatives
Whilst having started her journey in charity work by offering basic necessities such as food, clothes and furniture to those in need Nicole has learnt that there is much more that needs to be done.
Over the last few weeks, the Foundation has launched some new and exciting initiatives. From amazing room makeovers to a new bursary scheme which aims to sponsor ten students each year throughout their university degrees. Funded by the Barzilai Foundation the bursaries of up to £5,500 each will provide assistance in covering the expenses associated with studying abroad which some families struggle with despite the availability of the Government grant.
Support
Helping such a large number of people on a continuous basis requires a great deal of financial support and Nicole has built up an amazing network of supporters over the years. From individuals who provide financial support on a monthly basis to supermarkets such as Eroski and other corporations who provide large donations to help ensure that Nicole and the Foundation can keep on this amazing work.
Nicole tells us that if she is meeting someone from whom she needs a donation, she wants to ensure not only that they donate but that she convinces them of the reasons why they should give to the EV Foundation. She does not want a donation without the person believing in the cause. It is by raising this awareness and getting people to be fully behind the cause that the Foundation is able to ensure that those persons also help spread the word about the importance of the charity's work. This results in more donations which are put to great use because, whilst there are already regular contributors to the Foundation, there is always a need for more.
Breaking Walls And Building Bridges
Nicole says: "We are all crossing the same river. We all go through the same things and have the same basic needs – clothes, food, and furniture. But whilst many of us will take these for granted, hundreds cannot even afford these basics let alone to provide any extras such as treats, days out or holidays.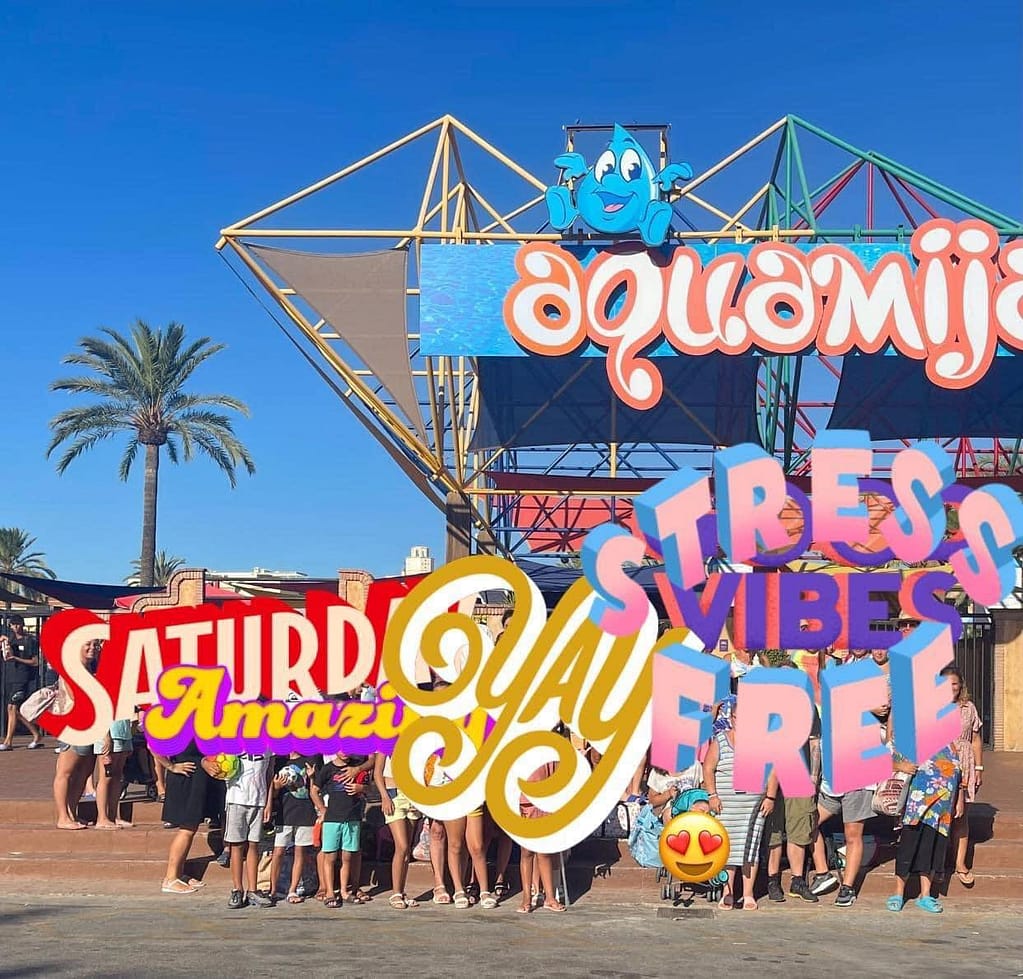 Some of us cross the river in a boat but others need to swim against the current. Will they reach the end destination? Unlikely, and if they do it will be at a great cost to themselves".
Nicole is passionate about opening people's eyes as to the great need some in our community face. Because whilst 75% of us live very comfortably there are many who lack basic necessities.
She wants people to believe that everyone is worthy of a comfortable life. That it is unjust for people to live on the breadline or in dangerous or unsuitable home conditions. That just because someone made an unwise decision in the past they should not have to pay for it for the rest of their lives.
Second Chances
We all make mistakes and everyone deserves a second chance and a better life. Unfortunately, whilst the rich can make mistakes and get on with their lives this is a luxury which is not afforded to everyone.
Often, those who have had a difficult upbringing face a vicious cycle. Many will experience violence, suffering and hardship. This can lead to them also being violent or seeking comfort through drink or drugs and, without external help, it can be a cycle that they are unable to break. Additionally, the system can be one which is hard to navigate for those with basic education or an ability to properly express themselves. This is another area in which the Foundation provides invaluable assistance.
Growing Needs
There are of course also times in the years which make getting by with limited resources even more difficult. Back to school and Christmastime are but two obvious examples.
Uniforms, school bags and lunch bags are expensive and the Foundation's uniform appeal has meant that those families in greatest financial difficulties are able to ensure that their children start school with brand-new school supplies. Something so simple ensures that these children do not feel any different to others in their class who will not have given a second thought to a brand new bag and uniform being available to them.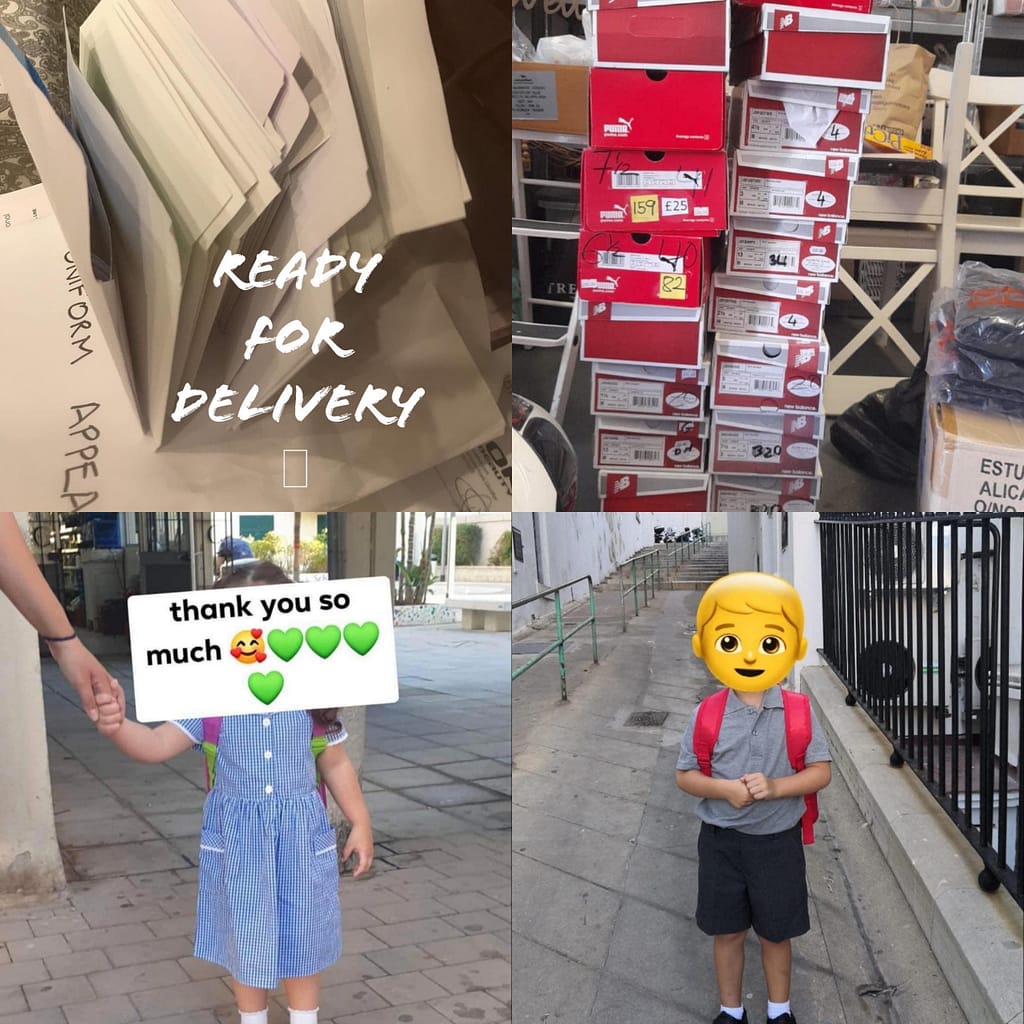 At Christmas, many of us will buy countless gifts for our children. Others however struggle to find the money for even the most basic of gifts. Why should a child be denied the experience of the magic of Christmas? How is this right or fair?
And, this year is likely to be an even busier time for the Foundation. Nicole is finding that appeals for assistance are growing significantly with the increase in inflation and the higher cost of living which we are currently experiencing which unfortunately greatly impacts those already on the breadline.
If you would like to provide much needed financial support to the Foundation, please send either a one-off payment or regular contributions if you can afford the same to:

RELATED ARTICLES:
In the warm embrace of our homes, there are those with wagging…