After weeks of partying, eating fab food, drinking and non-stop socialising, it's not surprising that when the New Year arrives and life goes back to normal, the first few weeks can feel anything but exciting. Whilst, some of us might look at January as an opportunity to reset our goals, set up new habits or embark on new fitness regimes (those Lindor Chocolates seemed like a good idea at the time), the reality is we tend to feel a tad deflated. The days are long, it's cold, our bank accounts are considerably emptier and yes, the icing on the cake, flu season is back!
So how then, do we beat the Winter Blues?
Winter blues can ultimately lead to a medical condition called Seasonal Affective Disorder, or SAD as it is commonly referred to.
I believe we can all shift our mindsets and look for the good in the coming winter months. Cosy movie nights, game nights with the family, woolly socks, blankets, cuppa teas and a good book?
I love winter, but……
As an introvert by nature, I can typically deal with cold weather and short days like a pro. However, I also have down days. It's important to have a strategy in place to take care of our mental and physical health in the coming months. Therefore, I have put together a list of 10 tips to help you beat the winter blues a little bit better.
1. The great outdoors. Do NOT underestimate the benefits of fresh air
It is scientifically proven that stepping outside and breathing in fresh air provides us with huge health benefits.
A good dose of fresh air not only clears our lungs but can also boost our mood and improve our mental focus. Oxygen will increase the amount of serotonin that is produced in our bodies, therefore promoting feelings of happiness and relaxation.
I love going on long walks. Nothing beats the crispy fresh air first thing in the morning. My husband and I will sometimes leave the house without an agenda, not knowing exactly at what time we will get back. It gives us time to reconnect but also enjoy the quiet, the views and the fresh air.
2. Eat the healthy stuff
New year, new habits right? Or at least that's the plan. Why not commit to healthier meals? It's easier said than done though, hence why this year we invested in a Slow Cooker. I love healthy and tasty meals, but I don't always have the time to commit to hours in the kitchen. Slow Cookers make it so easy to achieve healthier and tastier meals every time, plus there are plenty of recipes online. And with the cold weather, who doesn't enjoy hearty comforting meals? Winter Soups are a must at home. We literally cannot get enough of them.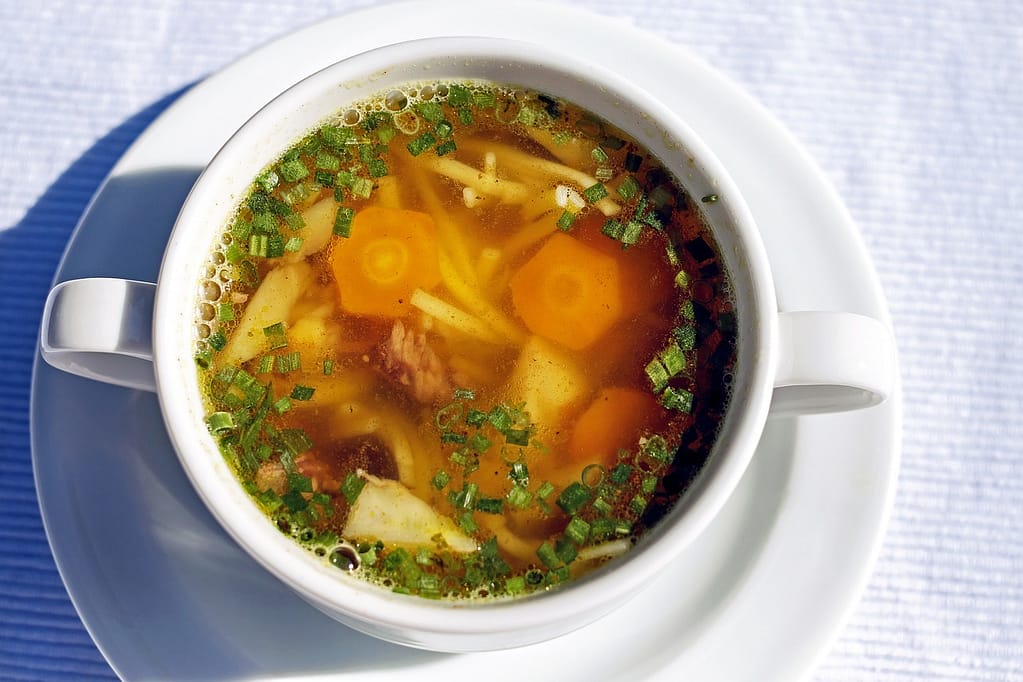 A great way of organizing your weekly meals is using meal planners. There are plenty out there to purchase or you can design your own and get it printed.
Eating a nutritious and balanced diet will help you stay strong and healthy. Plus side is it will help you maintain a healthy weight. It will also provide you with the energy needed to keep active during your day, or help you with an existing or new fitness regime!
3. Stock up on those vitamins/supplements
Whilst supplements shouldn't replace the benefits of a healthy diet, it is still a great idea to invest in a good multivitamin supplement. At times our busy lives make it difficult to obtain the nutrients we need from food alone and during the winter months, garden-fresh foods are harder to come by.
After a few months of dealing with a cold that just wouldn't go away, I decided to take a few supplement courses to boost my immune system. Considering that winter brings along the not-so-wonderful flu season, taking an immune booster supplement or even a Vitamin C supplement is definitely the way to go (along with a balanced healthy diet).
4. Declutter, Organize, and Clean. Make your home your happy place.
I am big on organization and maintaining a healthy and clean home. It is my sanctuary, my happy place and where my kids feel safest.
However, there are times when I have had too many things going on at the same time. Kids recitals, after-school activities, meet up with friends, work, family life….the list goes on and on. It is at times like these that clutter accumulates and I'm not able to keep on top of it. It seriously affects my mental health.
I love starting my year organizing my home, setting it up for a great start, plus the more organized you are, the less stress you invite into your life. The benefits of living in a clean clutter free space are unlimited. Improved mental health, a sense of safety and one of the few things we can control.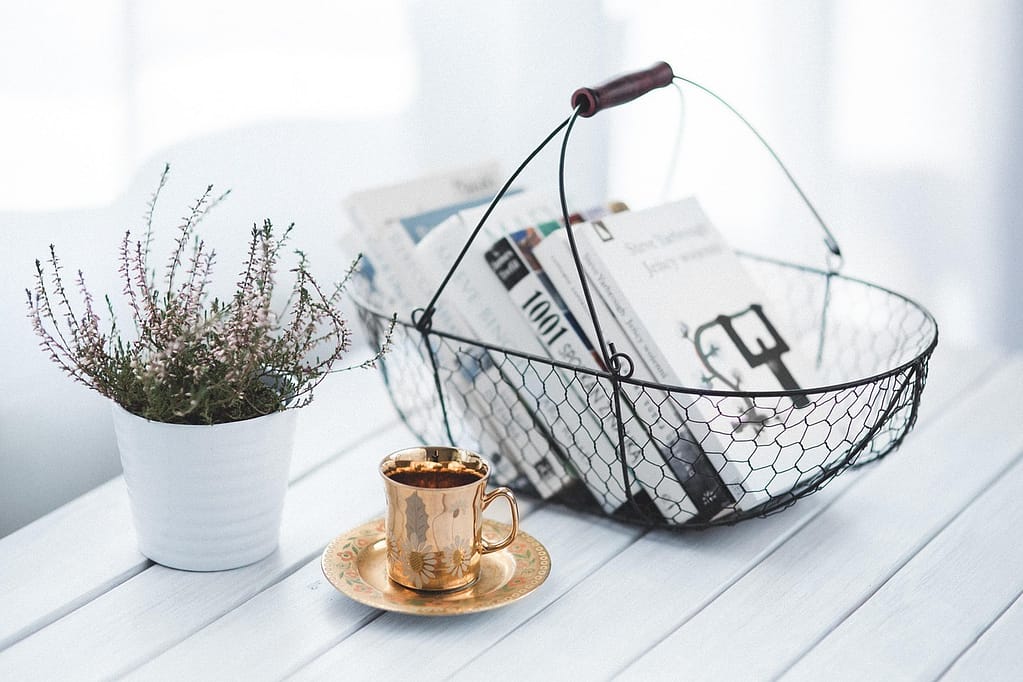 There are plenty of tools to help you along. Planners are normally my preferred method, however, recently I have made my own declutter and clean checklists. Check out our 30-Day Declutter checklist right here.
5. Budget for the upcoming year
Budgeting is not everyone's cup of tea. It's the one task most of us keep putting off. The truth is that making sure we don't spend money we don't have is a great gift to give ourselves. Setting up a reasonable budget brings many advantages. Comes in handy in case of unexpected expenses, helps us focus on our financial goals and creates emotional security.
I budget religiously at the beginning of every month. Doing so provides me with a sense of control. I have all sorts of saving buckets. Travel fund, fun day out fund, rainy day fund, birthday funds, the list goes on.
Sitting down with a good cuppa tea and reassessing my financial situation at the beginning of the year allows me to set financial goals and make plans for the upcoming months. I feel as though so many things are out of my control, but setting up a budget and planning ahead, not only helps me break bad money habits, but it also gives me peace of mind. The kind of peace that no money can buy (no pun intended).
Digital expense logs are a great way to get yourself organized. An alternative is the good old money wallets. I have used them in the past and found them very effective.
6. Get Moving, Let's get Fit!!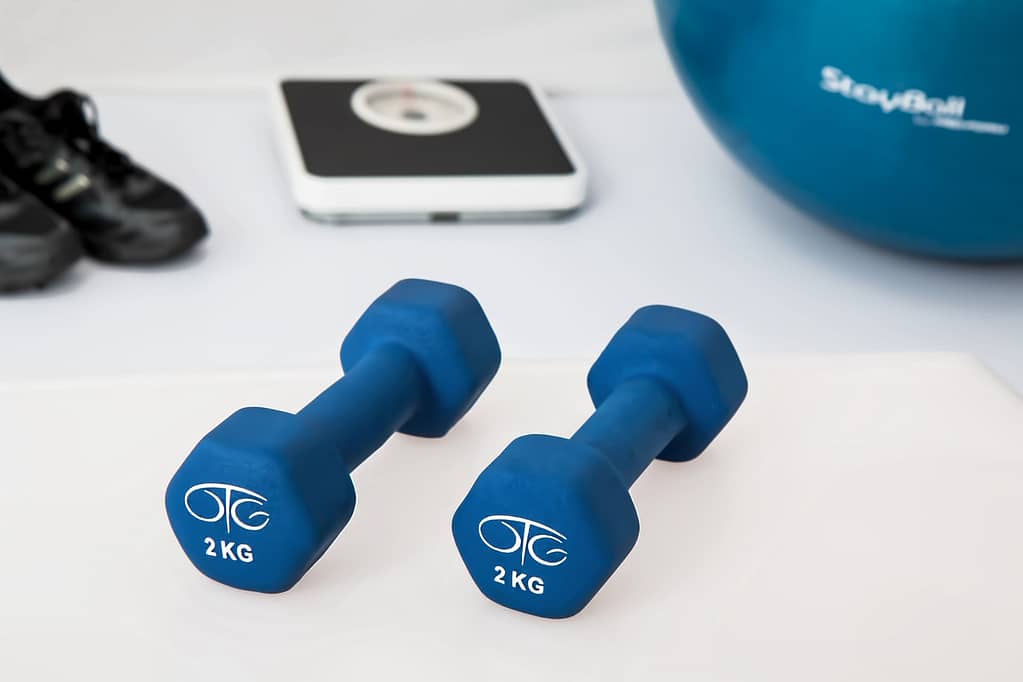 A good dose of exercise will increase the endorphins in your body. Translation? This will make you feel happier and take the edge off the depressive feelings that come along with the Winter Blues.
I am a big advocate for exercise. In 2017 after a messy miscarriage, it became clear to me that something had to change. After years of slaving away at a sedentary job, the pounds had added up and I was just not feeling healthy. So I bought a few dumbells and kettlebells and from the comfort of my home, I started my fitness journey. One of the best decisions I ever made.
Staying active doesn't mean signing up for the gym or spending tons of money on equipment. It's as simple as walking for an hour a day, maybe braving those up-hills (we have loads of those where I live). It becomes a daily habit. And that feeling of awesomeness at the end of a workout? It's priceless.
Introducing a fitness regime to your daily life, not only provides great physical health benefits but will also improve your mental health.
7. Cuddle up, read a good book and chill!
Reading. One of life's greatest pleasures. I read all year long, every single day, it is part of my daily routine, and in all honesty, if I was allowed I would be reading all day long. Some of the many benefits of reading include;
Improves concentration and memory
Enhances knowledge
Stimulates the brain
Reduces stress and helps you relax
It's fun!!
Grab yourself a nice cuppa tea, light up a few candles and cosy up on the sofa with a great book.
Need some good recommendations? Check out my post on my favourite reads from 2022 here.
8. Time to plan your summer vacation.
The past few years have been hard on those of us who enjoy travelling, one of many privileges we took for granted.
During the long winter months, one can feel sort of stuck on Groundhog Day. Wake up, feed the kids, go to work, come home, cook, shower……repeat. One of the things that carry me through these long dark months, is planning our family's summer holiday. It gives me something to look forward to and an incentive to stay frugal and on budget.
Need some inspiration? Check out our article on Gibraltar, our homeland.
9. Family Time
Nothing will cheer you up like spending time with your family. Winter gives us an opportunity to slow down and enjoy some quality time with our loved ones.
Enjoy a family movie night (get the popcorn out) or play a fun board game. Our favourites include some of the classics, Monopoly and Trivial Pursuit.
Baking is a long-standing tradition in our family. Yes, it can get messy, especially with the tiny ones, but it keeps them entertained and most importantly, helps them improve motor skills.
A trip to the cinema or the bowling alley always ends up being great fun. It gets us out of the house and allows us to take in some of that precious fresh air.
10. Self-care. Good for the mind and soul.
What I love the most about winter is the sense of deceleration. Life becomes unhurried, unrushed. For an introvert like myself, it grants me the excuse I need to stay home and enjoy the calm.
Whilst I have always been blessed with a good sense of self-awareness, I have only just recently embarked on a journey of self-care and mindfulness.
I invite you this winter season to establish a new routine for yourself. Why not try some of the following:
Meditation
It takes discipline and perseverance, but once mastered it brings along many health benefits. Some of them include; aiding you in managing and lowering stress, reducing anxiety and improving your self-awareness. Personally, I love meditation. I am a born worrier, thoughts come and go, and sometimes they never leave and take root. Being able to quiet my mind, calm my nervous system and honour myself with 20 minutes of peace is in my opinion, the greatest gift I can bestow on myself. If you fancy giving Meditation a go, there is a plethora of meditation videos on YouTube that do not disappoint.
Journaling
I have been writing down my thoughts and adventures throughout my life. As an adult, it has become sort of a therapy for me and at times when I read back on past journal entries, it thrills me to see how far I have come and at times, what I have overcome. There are plenty of journals available to purchase online, but sometimes all you need is a simple notebook to get you started. Nothing fancy. If you need help getting started, why not try some journal prompts? We have a great list here for you.
We spend so much time thinking about everything we don't have that we forget to be thankful for all that we do. Practising gratitude daily leaves no space for the negative, no space for misery. I started a gratitude journal four months ago. Every night before I head off to bed I write down five things from my day that I am grateful for. It has made such a difference in my day to day, taking the time to appreciate everything and everyone in my life. 
Yoga/Light Stretches
We already know that moving our bodies provides us with great health benefits, and I find that doing some stretching exercises every morning sets me up for the day. It aids the stiffness I feel when I jump out of bed (Mid-forties I am looking at you). Spending so many hours working from my laptop means I am sedentary more than I would like to be, and stretching my body helps my muscles work more efficiently during the day and increases blood flow.
Treat yourself
There are plenty of do-it-at-home face mask recipes or why not have a nice hot bath (I no longer have one at home and I'm still crying real tears). You can use natural ingredients like essential oils, Epsom salts, and even oats. Light a candle as you soak in your bath and enjoy the lovely aromas. Notice how your body relaxes, and know that you have gifted yourself with the time to disconnect and recharge. Your body will thank you for it.
Spring is around the corner!
These are just a few of the many ways to overcome the sense of sadness during the long winter months. It might be as the saying goes, easier said than done, but with the right mindset, a tad of organization and a pinch of optimism, before we know it, the spring season will be upon and with it brighter days.
Feel free to comment below, make suggestions or let us know if any of the above works for you. Having said that, we really do hope that these tips will help you beat the winter blues.
And remember, the only thing holding you back is…..You!!
Happy Winter
With Love,
Milly & Colleene
Sharing Is Caring:
Related Articles
Mammograms, a vital tool in breast cancer screening and early detection. However, the prospect of…