Years ago, before my husband and I got married, he went to a stag do in Spain and, it being life before kids, and having enjoyed a relaxing weekend to myself I suddenly felt the urge to do something productive and decided to bake. Now, whilst I had done some limited baking at school, this is not something which, as a 20-something-year-old, busy career woman I had had much time to engage in since leaving university.
Anyway, I knew that Daniel, my now husband, loved carrot cake and I thought well, I'm going to go all Nigella and surprise him with a nice carrot cake for tea – the perfect hangover cure right? I gathered all the ingredients and got to baking and was pleasantly surprised at the finished product given that this was my first ever proper cake (I had probably only ever baked bread and butter pudding at school!)
Now, we live in a block of flats and our next door neighbours used to own a very well-known bakery in Gibraltar and we often come home to delightful smells emanating from their flat onto the shared landing. On returning home, Daniel comes up to me and whispers "Come, come outside" so, I follow him outside and I'm like "What?" he says, "Smell, it smells amazing!". Proud as punch I tell him to come back inside and go to the kitchen. He couldn't believe that that delightful smell was not coming from our celebrated bakers but from OUR house!
A Family Favourite Since….
The cake really went down a treat and was shared with our family who now often ask when it is going to be on the menu for tea.
The recipe provides a really moist cake and the addition of the lemon cheese frosting certainly elevates this recipe to any other carrot cake I've tried before.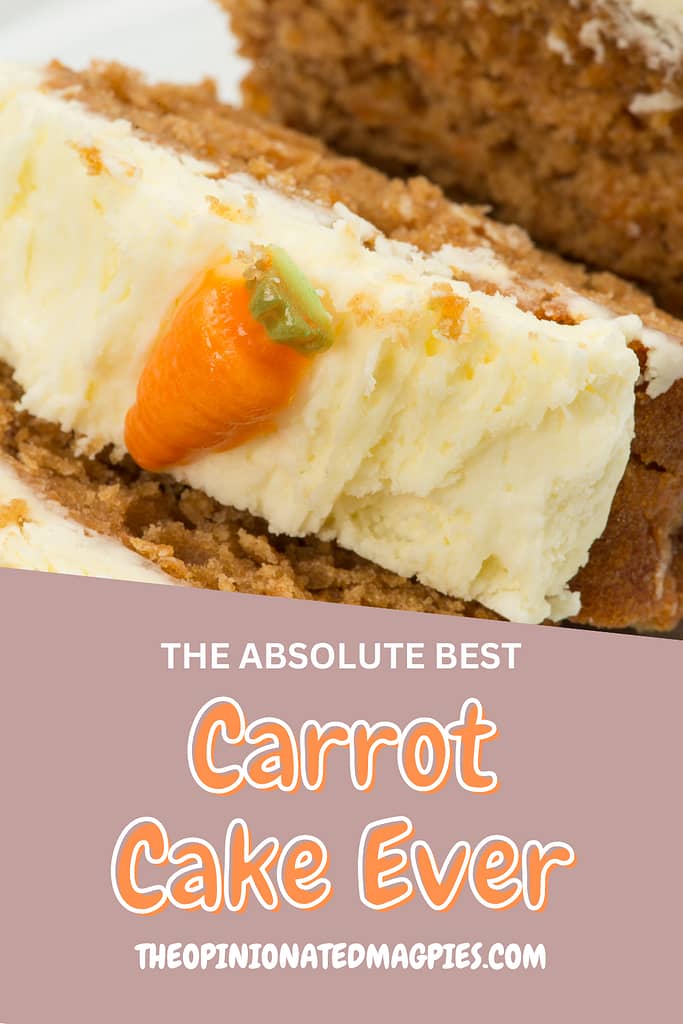 Ingredients
250ml (1 cup) vegetable oil
250g (1 ⅓ cups) firmly packed brown sugar
3 eggs
540 g (3 cups -around 3 large carrots )
120g (1 cup) walnuts, roughly chopped
375g (2 ½ cups) self-raising flour
½ teaspoon bicarbonate of soda
2 teaspoons mixed spice
Lemon Cream Cheese Frosting
50g butter, softened
250g cream cheese, softened
1 teaspoon finely grated lemon rind
240g (1 ½ cups) icing sugar
Method
1. Preheat oven to 180℃ or 360℉
2. Grease a deep 22cm round cake pan with butter and line the base with baking paper
3. Beat oil, sugar and eggs in a large bowl until thick and creamy. (For best results use a handheld mixer)
4. Using a wooden spoon, add in the carrot and nuts and then sift in the dry ingredients.
5. Pour the mix into the prepared cake tin and bake for 1 hour and 15 minutes.
6. Stand the cake for 5 minutes before turning it out onto a wire rack to cool.
7. Whilst the cake is cooling, prepare the cream cheese frosting by beating the butter, cream cheese and lemon rind in a small bowl with the electric mixer until light and fluffy. Then gradually beat in the icing sugar and cover the top of the cake with the icing.
Let us know in the comments if you have enjoyed this recipe.
Related ARTICLES you might enjoy: