Deciding on my top 10 reads of 2022 was not easy. It has been a great reading year for me with a total of 72 books read. My go-to genre has always been fantasy fiction, but this year I have certainly spread my wings and dived deep into contemporary romance, historical fiction, and science fiction (much to my surprise I really enjoyed it) Also, in the past few months I have developed a thirst for self-growth, so of course, I have been reading anything I can get my hands on in the self-help genre.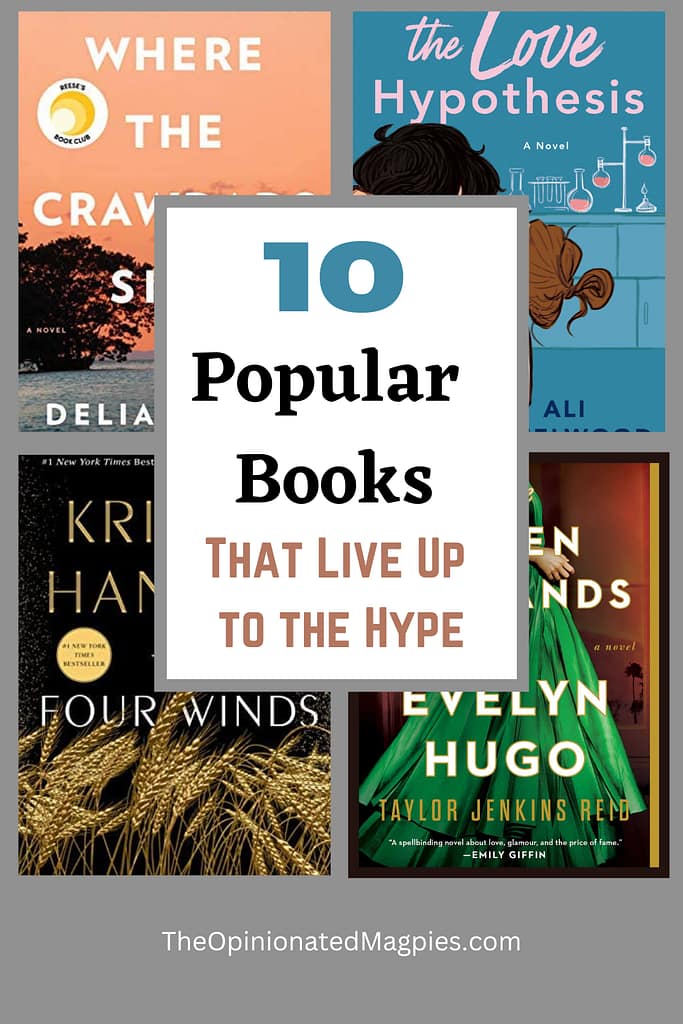 Recommending books is probably one of my favourite past times. When I meet someone new, I automatically wonder if they love reading, and secretly wish that they do.
If you are curious to know my fave 10 reads of 2022, then keep on reading. I read 72 books in total, so narrowing it down to 10 was quite the feat. Let's get to it:
Where The Crawdads Sing – Delia Owens
Book Synopsis
A story set in two timelines, 'Where The Crawdads Sing' is about a young child, Kya Clark. Abandoned by those she loved the most and left in the care of her not-so-reliable alcoholic father, who ultimately left too. Kya, labelled as the 'Marsh Girl' by the town people of Barkley Cove, lives in solitude with just nature and its wild creatures to keep her company and provide her with the love she so desperately needs.
Outcast and living with little to no human interaction, Kya learns how to survive, acquiring skills that allow her to provide for herself, however minimal. At some point, she ends up befriending two young boys from town. With both of them equally intrigued by her wild beauty, Kya clings to these two relationships, eventually letting her guard down. Learning about life outside of the wild and how to read and write, Kya is soon reminded of what rejection and abandonment feel like.
When tragedy hits the town, all eyes fall on Kya. Blamed for murder, she finds herself in a disastrous situation.
A mixture of a riveting murder mystery and a love story, of a girl and her marsh.
My Review
Where the Crawdads Sing is primarily a story of survival, part coming of age, part mystery and part love story. Owen's writing grabbed me from the start. I was entranced by the Marsh's immersive and magical descriptions along with the memorable characters. A story of resilience, prejudice, desperation, strength and determination. I found myself getting lost in the depth of emotion, on how her loneliness must have felt like, and on her pure determination to survive in a world where adults either abandon you or mistreat you and the community treats you like an outcast. I was heartbroken for Kya, for the little girl she once was, and for the cruel realities she had to face on her own as she grew up. This story left me in a massive book slump, and I have not stopped recommending it since.

The Four Winds – Kristin Hannah
Book Synopsis
The Four Winds starts off in Texas in 1934, during the Great Depression. We meet Elsa Martinelli, a woman who was raised to believe that her health issues would not allow her to have a normal life. After a rough start to the relationship, and being outcast by her parents, Elsa ends up married and moving into her husband's farm. She gives birth to two children and learns to work and love the farm.
When the Dust Bowl Era arrives and the water dries up, Elsa finds herself having to make a difficult decision. Stay and be buried in dust or leave, for California, in search of a better life.
The story of an indomitable woman and her unshakeable courage in the face of adversity and hardship.
My Review
I knew of the dust bowl era and the Great Depression, not in-depth, but I did know about it. A few chapters into this book it became clear to me I never fully appreciated the horrors that took place. This was a heart-wrenching, soul crashing, reading experience. Hannah's writing is poetic and effective. It pierces your heart and leaves you wanting for more.
Elsa's story is one of survival at its best. To face the complete destruction of life as she knew it, and yet find the strength and grit to keep fighting for her family, against all odds, is nothing short of admirable. I found myself rooting for Elsa, even through her weaknesses. It was impossible not to fall in love with her strength and determination to survive. Essentially, weakness or not, she turned out to be one of the strongest book characters I have ever read about. Needless to say this story made me think of how fortunate we are and how we take for granted the simple things in life. The Four Winds was an eye-opener through and through. A story of survival I will never forget.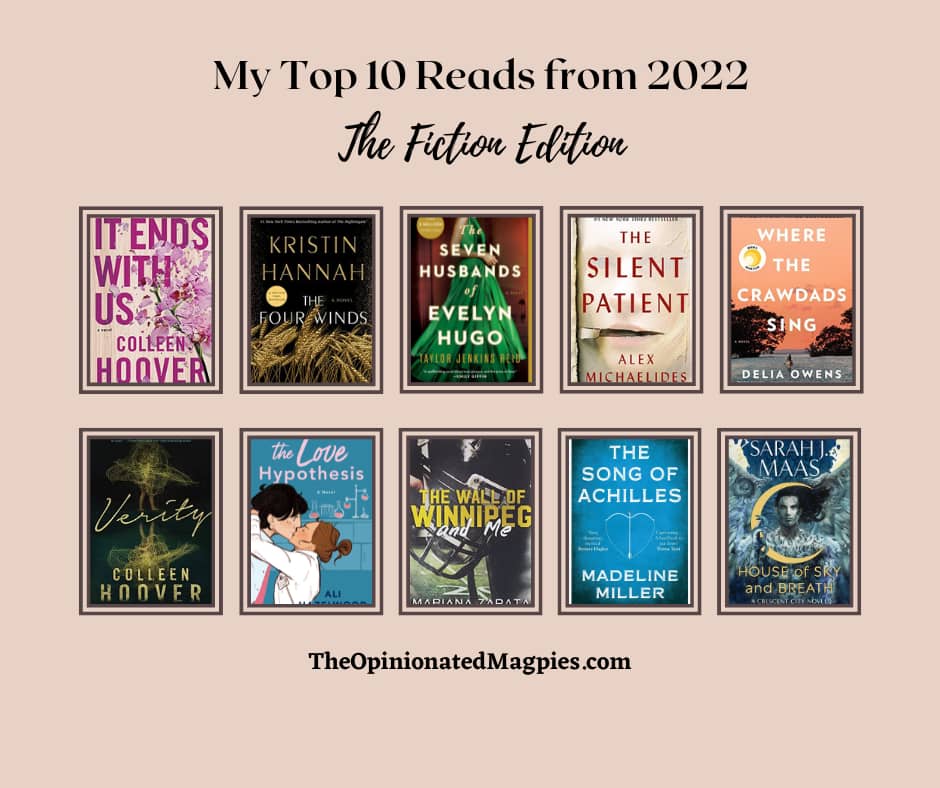 It Ends With Us – Colleen Hoover
Book Synopsis
It Ends with Us is a story about Lily, a young independent woman, who even though hasn't had it easy, is still determined to work hard for the life she wants. Having moved from her birth town in Maine to Boston and starting her own business, the last thing Lily expected was to meet and fall in love with a gorgeous neurosurgeon. Lily feels as if everything is finally going her way, even if Ryle (her gorgeous man) isn't willing to commit to a relationship at first. Everything changes soon enough, with the pair falling madly in love.
Ryle is portrayed as the perfect man. A successful career, sensitive, good looking and with a soft spot for Lily. However, all is not as it seems. A great tragedy is buried deep into Ryle's past. He carries ghosts from his childhood, leaving him dealing with unhealed trauma and its consequences.
When Lily runs into her first love, Atlas Corrigan, things between her and Ryle start turning sour. Ryles true colours surface and Lily is faced with a decision to stand by the man she fell in love with or to cut ties and break a cycle that has been part of her family since she was a child.
My Review
Let me start by saying, I was late to the party. Yes, this was my first Colleen Hoover book, but certainly not my last. I started reading It Ends With Us on a Friday afternoon, and finished it by Saturday morning. For some reason, I thought it was a rom-com but boy was I wrong. This book took me on a rollercoaster ride of emotions. Almost broke me, ugly cry and all. Lily's story resonated with me. Whilst I haven't been in a violent relationship, thankfully, I did end my first marriage.
The agony Lily went through hit me like a thousand tons. It literally felt like I was back in my early 30's making a choice that would ultimately change my life for the better, but still felt like the hardest decision ever. It is one of those books that stayed with me, even after weeks of having read it.
A brilliant page-turner for those who love to binge-read. Since then I have been recommending it to anyone who would listen. For me one of the best reads in 2022 for sure.
The Seven Husbands of Evelyn Hugo – Taylor Jenkins Reid
Book Synopsis
Evelyn Hugo is a Hollywood icon in the movie industry. She is also old and hidden away, by choice, inside the safety of her home. After years of staying away from prying eyes and the media, it comes as a total shock when she announces her intention to tell her story. The untold truth about her glamorous and scandalous past. But there is a catch. She will only allow an unknown magazine reporter, Monique Grant to write her biography.
No one is more surprised than Monique herself, often questioning why her and why now? Things haven't been going in the right direction as far as Monique is concerned. Not in her personal life or her professional life. Despite all her self-doubt, Monique decides to work with Evelyn, in the hope that this is the break she needs to turn things around.
My Review
I put off reading this book for quite some time. The hype on social media platforms was so immense that I was afraid I would end up being the odd one out and not liking it at all. I'm happy to say I was WRONG!! Two pages in and I was hooked. Evelyn's story was so compelling, combined with the beautiful writing, I was swept away. I found myself turning pages, wanting to find out what the connection was between Evelyn and Monique. The mystery revolving around the dynamics of their relationship kept me intrigued throughout the book. Reid makes you care about Evelyn. It's impossible not to love her, flaws and all. She felt real, complex and beautifully human. Her life was full of trials and tribulations, love and loss, fabulously crafted into a character that will stay with me for years to come.
It goes without saying, I will be reading all other works by this author.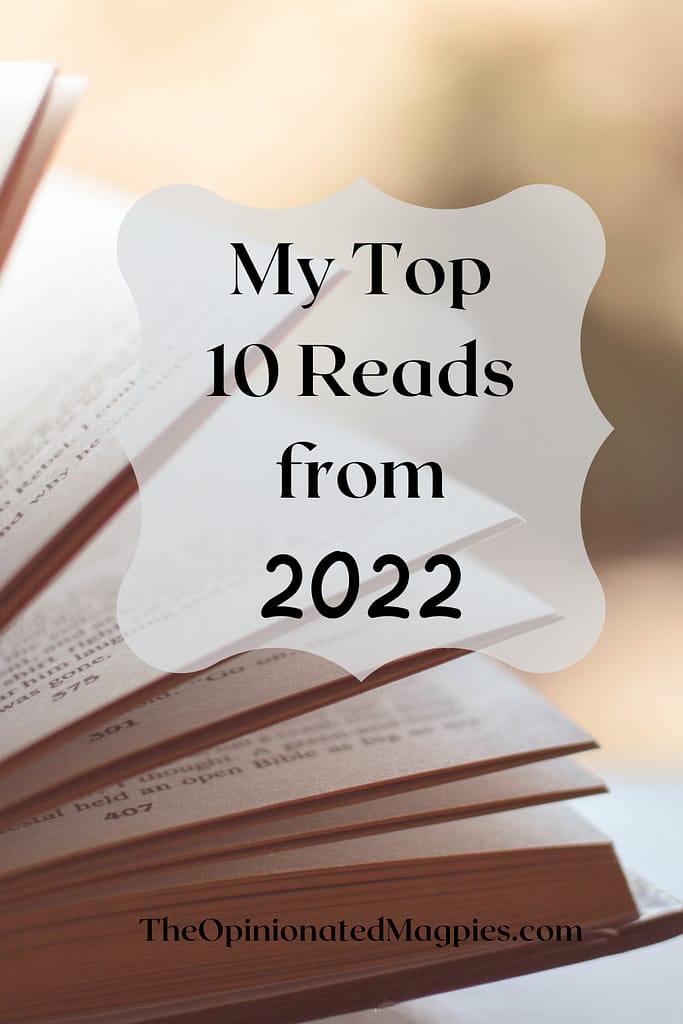 The Silent Patient – Alex Michaelides
Book Synopsis
Appearances can be deceiving. Never more true in the case of Alicia Berenson. A famous painter, married to a successful fashion photographer and living in one of London's most sought-after areas, Alicia's life appears to be perfect. It all seems idyllic until tragedy strikes. After returning home late from work, Gabriel, Alicia's husband, gets shot five times in the face by Alicia herself. She never speaks another word.
Her refusal to talk or forward any kind of explanation generates massive public interest. Alicia is labelled as 'The Silent Patient'. Her art increases in value and the tabloids are all over her story, or what they think is her story. As a result, Alicia ends up in the Grove, a secure forensic unit in North London.
As a criminal psychotherapist, Theo Faber jumps at the opportunity to work with Alicia. He is determined to make her talk and unravel the mystery of her husband's murder. However, it soon becomes an obsession for him, that takes him on a wild ride and threatens to consume him.
My Review
Psychological thrillers are not normally my go-to genre, but let me tell you this book was outstanding. I literally kept reading until my eyes almost popped out. It kept me intrigued from beginning to end. A compelling story with a to-die-for twist, which may I add I DID NOT see coming. Along the way, clues and suspicious characters are thrown into the mix, and yet when the big reveal happens, I put my book down, looked around (because I seriously felt like I was being pranked) picked up the book again and re-read the scene multiple times, just to make sure I was actually reading it right. My brain still managed to do an impressive backflip. To say I was blown away is an understatement.
If you enjoy suspense combined with a magnetic writing style, then The Silent Patient is the book for you!
Verity – Colleen Hoover
Book Synopsis
Lowen Ashleigh is a writer, a struggling writer. Her financial situation is dire, to say the least. As luck would have it, Lowen is offered a once-in-a-lifetime opportunity.
Verity Crawford is a bestselling author, but an accident has left her unable to finish her current series. Her husband, Jeremy Crawford offers Lowen an opportunity to complete the remaining books in his wife's unfinished series.
When Lowen arrives at the Crawford home, ready to go through all of Verity's notes and outlines, she comes across Verity's unfinished autobiography and sure enough, one she never meant for anyone to read. Unwillingly at first, Lowen uncovers a horrible truth. One that would ultimately result in the horrific fate of the Crawford family.
Lowen decides to keep the manuscript from Jeremy, aware that the contents would devastate him even further. However, as the weeks pass by and Lowen starts to develop deep feelings for him, she vacillates with the idea of keeping the secret or showing him her findings. Despite her initial good intentions, she cannot help but think that if he knew the truth, he would surely pick Lowen over his wife.
My Review
This was another binge-read courtesy of Colleen Hoover and what a binge it was. By the end of this book, I was shocked and creeped out (as in literally I creeped out of my own skin, no joke) and at a loss for words, in a good way. What a ride. Totally not what I expected from CoHo (guilty of not reading the synopsis before diving into it) but so happy she wrote it. It was the perfect winter weekend read. It kept me screaming internally to Lowen, GET OUT, RUN…..why aren't you running? Creepy, disturbing, a compulsive read, almost impossible to put down. Cleverly written in such a way, I kept second-guessing what I believed to be true. The suspense was absolutely mind-blowing and the plot twist at the end, frankly speaking, was savage.
If you crave stories that keep you on the edge of your seat, turning pages late into the night, then look no further. Verity will leave you feeling flabbergasted, wondering where did the hours go and why isn't this book longer!
The Love Hypothesis – Ali Hazelwood
Book Synopsis
Olive Smith is a third-year PhD candidate. Dedicated to her work and studies, Olive does not believe in true lasting romantic relationships. Unfortunately, her best friend Anh does and is determined to find Olive her perfect match. So in an attempt to get Anh to back off, Olive ends up randomly kissing the first man she sees.
As it happens, the random guy she kisses is no other than Adam Carlsen. Hot-shot professor but also a well-known-ass. When Adam agrees to keep the charade a secret and embark on a fake boyfriend relationship, Olive is shocked, to say the least.
As the fake dating continues, Adam pleasantly surprises Olive on more than one occasion, leading up to complicated dynamics in their so-called 'relationship'. She soon realises that when it comes to love, science isn't going to provide her with an answer. At least not an answer she was expecting.
My Review
There is nothing I did not love about this novel. I was in my teens the last time I read a rom-com, so this was definitely new territory for me. Seeing as the hype over this book on the internet was obscene, I had no choice but to give it a go. I LOVED IT. The Love Hypothesis ticked all the boxes for me when it comes to the perfect rom-com. It contains the right amount of banter, humour (so so funny), slow-burn romance and loveable characters.
I cannot emphasize enough how much fun this book was. I found myself reading well into the early hours of the morning, giggling and snorting through most of it. This book really did make me happy and it now sits in my re-read pile.
If you need a story that will sweep you away and drop you off on a happy cloud, look no further. Olive and Adam will definitely get the job done.
The Wall Of Winnipeg and Me – Mariana Zapata
Book Synopsis
Quitting doesn't sit well with Vanessa Mazur. However, she knows she is doing the right thing. She has plans and none of them includes Aiden Graves, his housework, his cooked meals or his schedule. It was always supposed to be a temporary job, and now it's time to call it a day.
Aiden Graves is the top defensive end in the National Football Organization. He is also drop-dead gorgeous and a serious, grumpy boss. The man known as 'The Wall of Winnipeg' knocks on Vanessa's door one day and begs her to come back. Needless to say, Vanessa is positively floored.
Vanessa finds herself at a crossroads. Should she go back at his request? Or should she proceed with her own plans for the future? The money Aiden offers is good and as grumpy as he is, without a doubt he is easy on the eyes. Vanessa makes a choice that could either make her or break her!
My Review
This is the second book I have read by Mariana Zapata and even though I enjoyed the first book, it did seem slow at times with too much fluff and nonsense in-between, which in turn made me reluctant to read The Wall Of Winnipeg and Me. Let me tell you though, I am so glad I did.
A story that is full of great characters, funny interactions and the kind of slow-burn romance I crave. It consumed my life for a whole nine hours and has become my all-time favourite MZ book. Not ashamed to say I had a cheesy grin on my face throughout most of this book and when it ended, I really didn't know what to do with myself.
A wonderfully written romance with all the feels and unforgettable characters.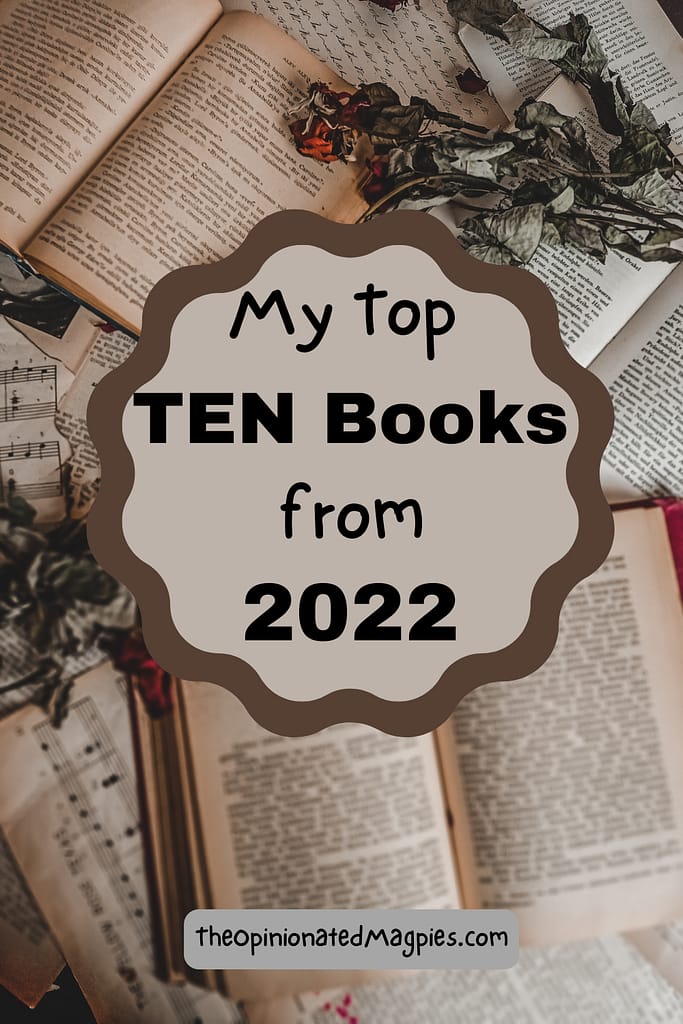 The Song Of Achilles – Madeline Miller
Book Synopsis
The story of Troy, Achilles and Patroclus has been told numerous times, through books, movies and tv shows.
Achilles is strong, swift and beautiful. Patroclus on the other hand is an awkward young prince, exiled from his homeland. The boys are brought together by chance, forging a strong bond and risking the wrath of the Gods'.
As they embark on their training in the art of war and medicine by the centaur Chiron, they receive word that Helen of Sparta has been kidnapped. Heroes of Greece are called upon to lay siege to Troy in her name and Achilles is seduced by the promise of becoming a legend. He joins their cause and Patroclus follows, begrudgingly.
Fate tests them both. The price: a terrible sacrifice.
My Review
I already knew before diving into this book that it would leave me heartbroken and utterly devastated. In my 20's I developed a somewhat unhealthy obsession with the movie Troy (2004) (my obsession was mainly with Eric Bana but I did enjoy the movie). Whilst I did have an idea of how it would end, I was not prepared for how this version of the story would evolve (apparently it's the more historically accurate version).
A beautifully written coming-of-age story about, undying love, greed, war, pain and brutality. Miller has written this story in such a way, you can't help being pulled into the pages, making it impossible not to care about the two main characters.
By the end, I was crying ugly tears. I can honestly say I wasn't prepared for the rollercoaster of emotions Achilles and Patroclus's story brought about. A definite 5 Star Read.
House of Sky and Breath – Sarah J Maas
Book Synopsis
(Crescent City Book 2 – Spoilers ahead)
After saving Crescent City, Bryce Quinlan and Hunt Athalar find themselves trying to get back to normal. Wanting an ordinary life and figuring out what the future holds, shouldn't be so hard.
The rebels are chipping away at the Asteri's power, The threat the rulers pose is growing. As expected Bryce and co get sucked into the rebels' plans. They face a choice: remain silent and witness the oppression of others, or fight for what's right. Staying silent has never been their forte.
My Review
I left this book for last, mainly because it's a review about book 2 in a series, but also because it was my absolute favourite read of 2022. As I mentioned above I have always been a fan of fantasy fiction. There is nothing I enjoy more than a great story with an amazing plot in a world that is so far-fetched, it holds no connection to my own. As a child it became sort of an escapism, allowing my imagination to run wild for hours on end.
There isn't a single book from Sarah J Maas that I have not loved. This woman could write nursery rhymes and I would still read them. Her writing style is so effective and her world-building skills are second to none.
The story of Bryce Quinlan is probably my favourite out of all the books SJM has written. She is the kind of heroine I love to read about. Bryce makes no excuses for the woman she is, for her actions or for her feelings. A character that is full of wit and personality.
If you are a fantasy lover, like yours truly, and you still haven't tried SJM books, I encourage you to give it a shot. You will not regret it.
Looking forward to a great year of books and more books
So there you have it, My Top 10 Reads of 2022. And now I look forward to a full year of new stories and worlds to discover. Yes, I am aware that I buy more books than I actually read. I'm convinced buying books and reading books are two different hobbies. And yet, buy them I do. It brings me joy just knowing they now belong to me.
I'm in the process of planning out my essential 2023 TBR list and I will no doubt be sharing it with you all. Let us know what your reading goals are for the new year, or if there is a particular book you can't wait to get your hands on.
If you are interested in reading about my top 6 self-help books from 2022, click here.
In the meantime, happy reading, and remember…..the only thing holding you back is YOU!
Milly & Colleene
Sharing Is Caring:
Related Articles: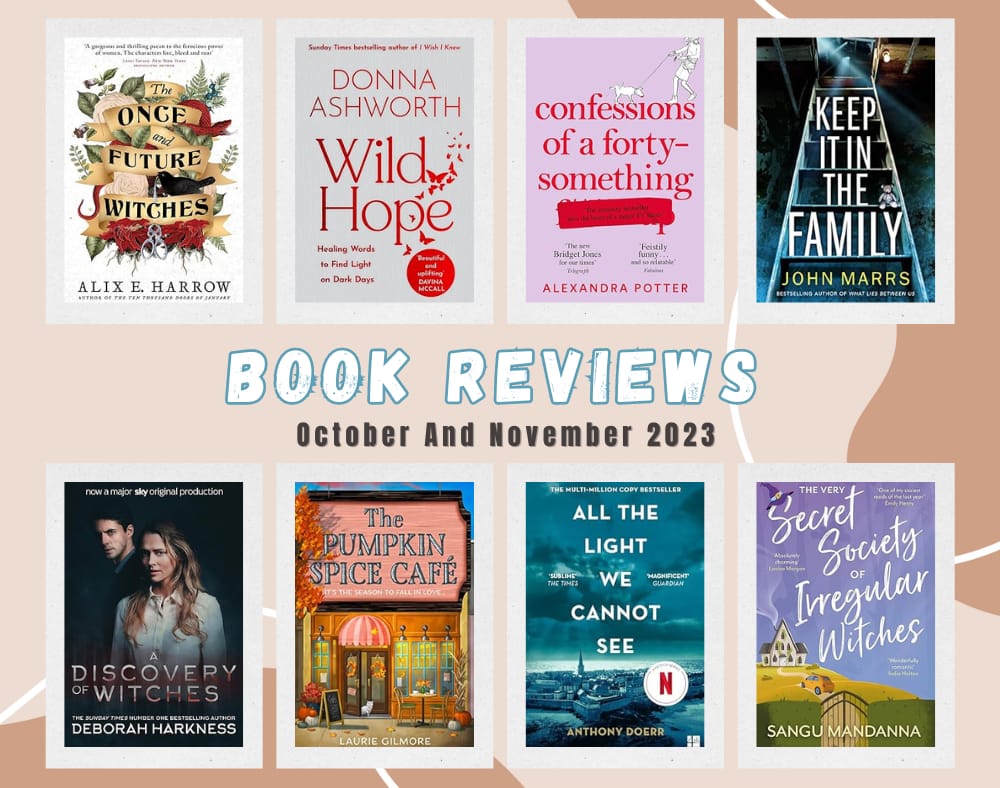 October was exceptionally busy, leaving me with minimal time for reading—only two books, to be…