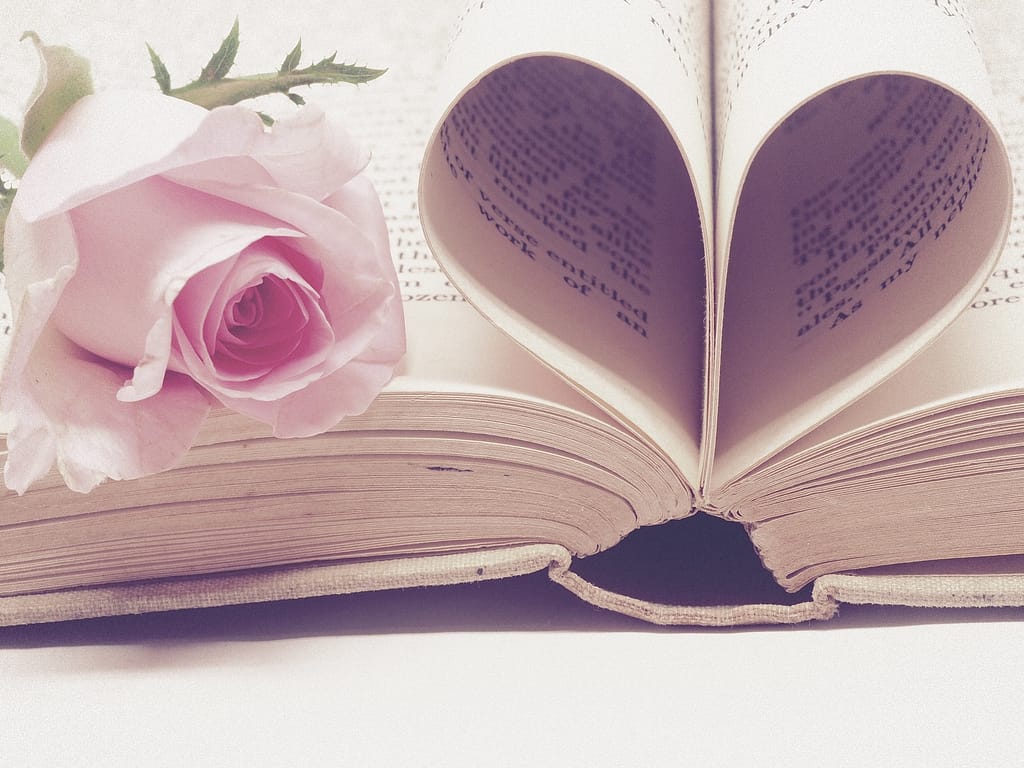 Self-Help Books – The Path to Enlightenment?
Not every book I read makes me think deeply and hard about my life. As a general rule, I will always pick a fantasy fiction or a rom-com over an autobiography for example. But some books, well, some books in my opinion are like a gift to the reader. They are full of wisdom, peace and love. These are the books that will make you question your direction and your purpose. And so, this is what I found with the 6 self-help books you will read about in this post. Not all of them were life-changing but close enough. They did make me reflect, gather my thoughts and consider the real possibility that there is a better way to live. And that's exactly why they are my favourite self-help books of 2022.
My Discovery Of Self-Help Books
Reading has always been an escape for me. As a child, my imagination ran wild and reading was the perfect outlet. Once I hit adulthood and became a mother, reading became a luxury I hardly experienced. When I did, parenting or self-help books were my go-to-genres. Nowadays, my kids are grown and more often than not you will find me reading fantasy fiction or a Colleen Hoover book. Having said that, 2022 was the year I dived back into self-help books, some of which have become my all-time favourite.
After years of reading self-help books, (or as others would call them, motivational books) it became clear that it doesn't matter if it's the best book ever written. Furthermore, it can feel as though your life has changed forever after closing the last page. The wisdom bestowed on you by an expert in the field might feel like a great discovery, but unless you are ready to receive this knowledge and willing to change your life, you will go back to your normal way of thinking.
This is precisely what has happened to me over the years. I read very good books. I enjoyed them and agreed with the logic behind their theories. Having said that, I wasn't ready to take the steps required to shift my mindset and change my life. It wasn't until mid-2022 that I found myself at a crossroads. A time for change and with it a want and a need to replace the way I approached life.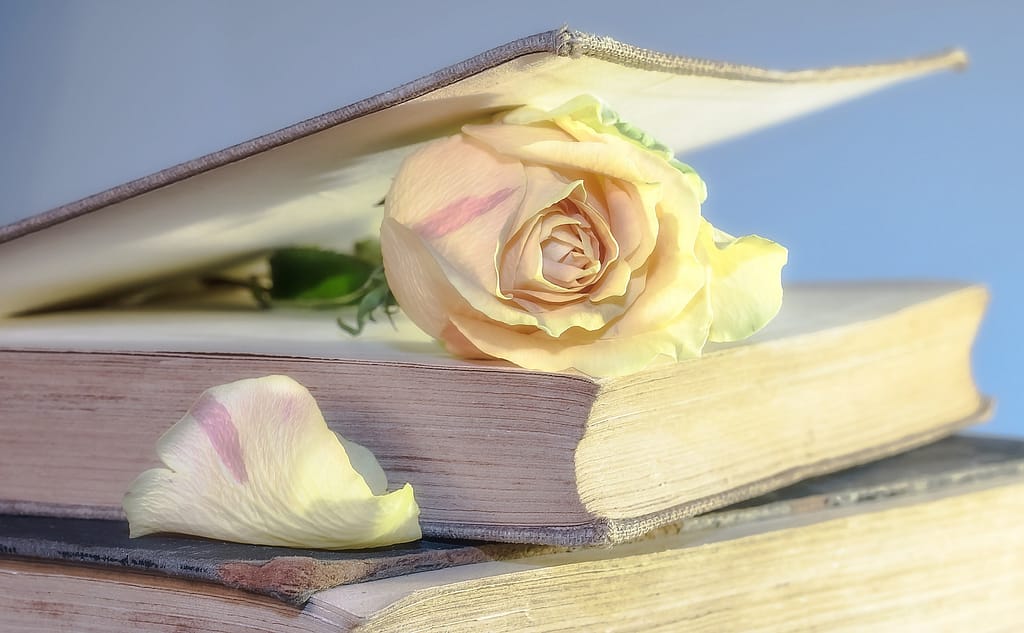 My Favourite 6 Self-Help Books from 2022
Below you will find a list of the best 6 books I read in 2022. Books that motivated and inspired me to live my best life. I hope that it will help you too in your healing journey.
We are all fighting some sort of battle. Life throws curve balls, left, right and centre. No one leaves this world unscarred. The only thing we can control is how we deal with such curve balls. I chose to approach life from a state of joy, gratitude and peace. What will you choose??
Think Like A Monk – Jay Shetty
Brief Description:
Social media superstar and host of the No. 1 podcast, On Purpose, Jay Shetty, writes in his book, Think Like A Monk, about the wisdom he learned as a practising monk. This book is set out into practical steps anyone can take daily to live a less anxious and more meaningful life.
Over the past three years, Jay has taken the world by storm, becoming a favourite in the hearts and minds of millions of people around the world.
In this inspiring and empowering book, Jay reflects on his time as a monk and shows us how we can clear the roadblocks to our potential and power. As we embark on a journey, drawing on ancient wisdom and Jay's own rich experiences in the ashram, Think Like A Monk reveals how to overcome negative thoughts and habits and access the tools needed to find the calm and purpose that lies within all of us.
My Review
This book landed on my lap at a time in my life when I really needed it. It felt like a gift dropped down from the heavens above, just for me. By no means is this the first self-help book I've ever read, I have read a fair share of them, but this one really impacted me. Personally, Think Like A Monk has become one of my favourite self-help books of 2022. I found it enlightening and empowering.
My journey to shift my mindset from a state of suffering to a state of joy and peace commenced with this very book. Written with such compassion and full of wisdom, Jay Shetty takes us through his journey as a monk, helping us along the way to understand the difference between the Monk Mind and the Monkey Mind.
I started practising meditation after reading this book. It helped me become mindful in my day to day, allowing me to quiet my mind and find peace. A book that truly made me contemplate my life, and with it came the realisation that there is a better way to live and that the only thing I have control over in my life is my attitude and how I deal with challenges.
Needless to say, I have recommended 'Think Like a Monk' to everyone I know. It is the kind of book you keep returning to time and again.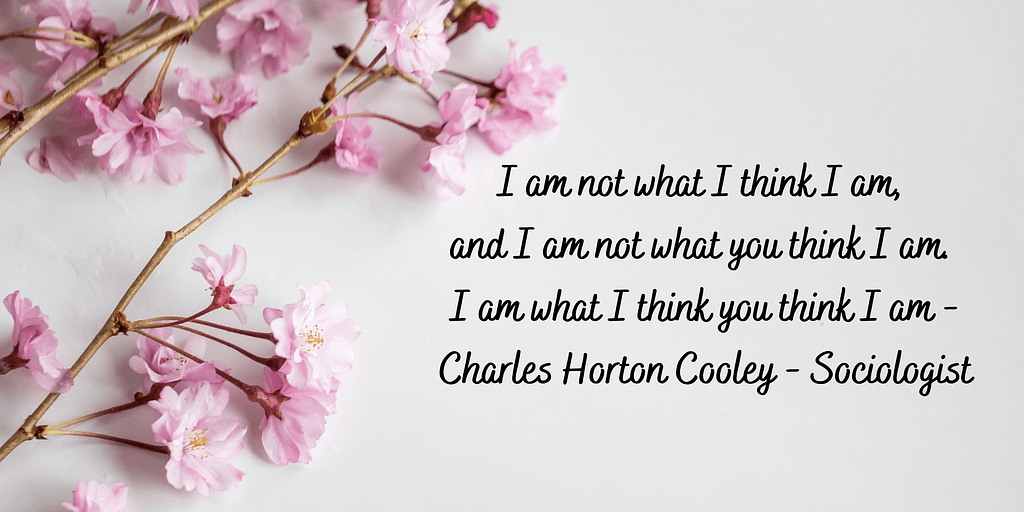 What Happened To You? – Oprah Winfrey and Dr Bruce Perry
Brief Description:
What Happened to You is a compilation of personal experiences from individuals and communities following high-profile traumatic events. This book is set out as a two-way conversation between Oprah Winfrey and Dr Bruce Perry. They both explore the impact on physical and emotional health caused by trauma during childhood. Throughout the book, the two focus on understanding people and their behaviour, removing blame self-shaming and opening up space for healing and understanding.
Full of compelling narratives, this book shines a light on a much-needed path towards healing and recovery.
My Review
Looking back at my childhood years I have been quite fortunate, I never suffered from childhood trauma. Nevertheless, I still found this book to be highly informative. It provided me with great insight and understanding, granting me certain tools to help others. What Happened to You, is a combination of scientific studies and personal experiences. It is written in a duo conversation, between Oprah and Dr Perry. At times I did find the format a bit repetitive. Having said that, I still think it's a great book. One I have recommended on numerous occasions.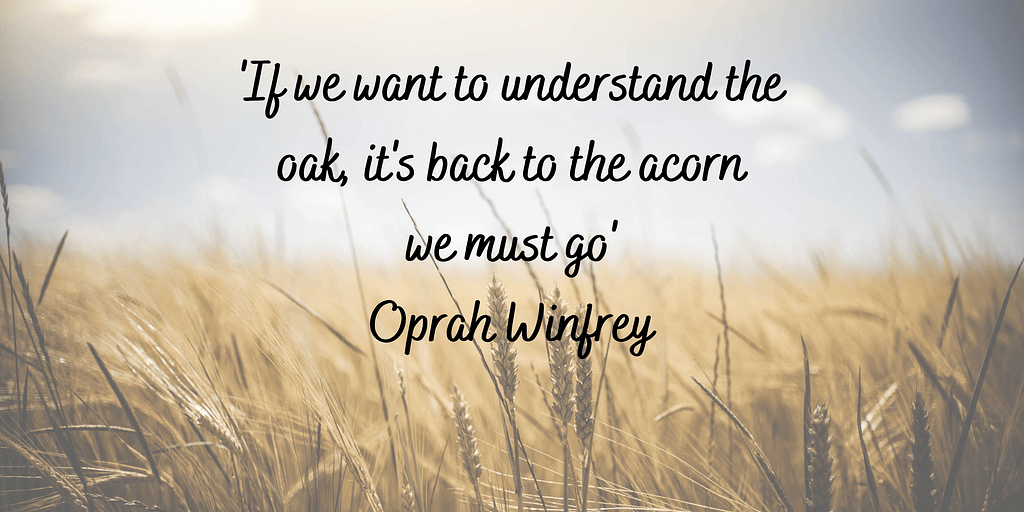 You Can Heal Your Life – Louise Hay
Brief Description:
The late world-renowned bestselling author, Louise Hay, gifted the world with this inspirational book – You Can Heal Your Life. She provides her readers with insights into the relationship between the mind and body.
Louise explores the limiting thoughts and ideas that control and constrict us, whilst offering us powerful skills and tools to understand the root of diseases.
My Review
This book came highly recommended. Numerous friends had read it before me, claiming it was a game-changer. A book that was first published in 1984, and revised a few times since. I found that some of the theories laid out have been covered in more current books, and yet I still found it to be a breath of fresh. Louise teaches us how to change our way of thinking, claiming, you are what you think. My favourite parts are the affirmations. The main concept of this book is that the Universe has your back. Although it might seem loopy for some sceptics out there, for me, it was just the right amount of positive energy needed at a time when I felt many dark clouds hovering over me.
This is definitely a book I will read again. Whenever I feel the need for a push in the right direction, and towards a better and more joyful way of being, You Can Heal Your Life will be the book I reach out for.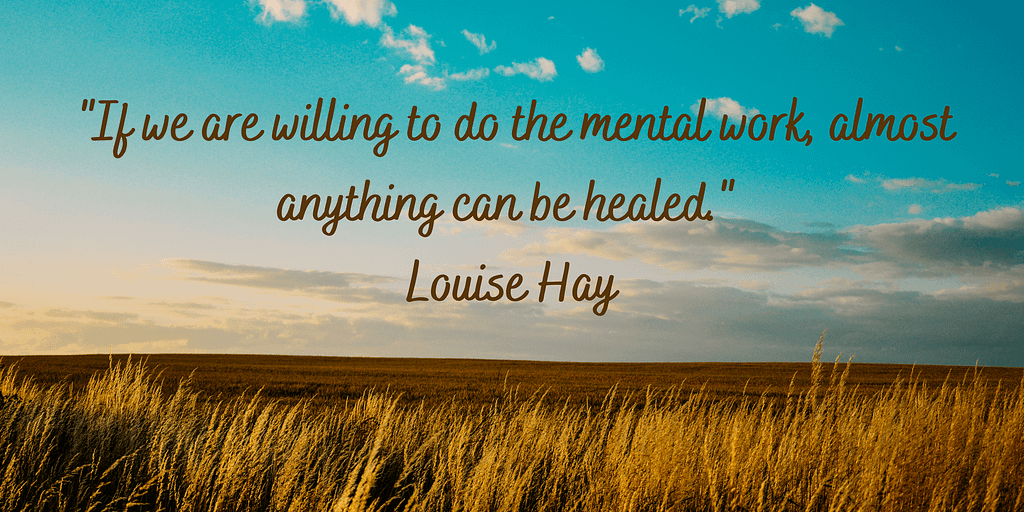 The 5 am Club – Robin Sharma
Brief Description:
The 5 am Club is based on a revolutionary morning routine. One that is designed to maximise productivity, improve health and increase creativity. Along with a formula that will allow you to wake up feeling inspired and focused. A brilliantly well-laid-out method to introducing exercise, self-awareness and discipline first thing in the morning.
It is the perfect book for those in search of self-growth, increasing their productivity and seeking success in their professional lives.
My Review
I did not expect this book to play out the way it did. Having read many self-help books in the past I was expecting the typical self-help book format. Instead, I was pleasantly surprised to find out it was panned out as a story. Not going to lie, the millionaire character did get on my nerves on more than one occasion throughout the book. However, I still found the objective of the story interesting.
As I finished this book, it was clear to me that I had to make some changes to my morning routine. And so, I incorporated the 5 am program into my everyday life. Slightly tweaked to accommodate my needs, I found that waking up early and setting up a routine of self-care practice has made a world of difference. Whilst, at times I have had to swap from 5 am to 6 am (especially on those days when I have had a late night), I try my hardest to keep to an early morning routine.
This book comes in very handy if you want to achieve a more productive morning. It will provide you with the tools and skills needed to start your day in the best way possible.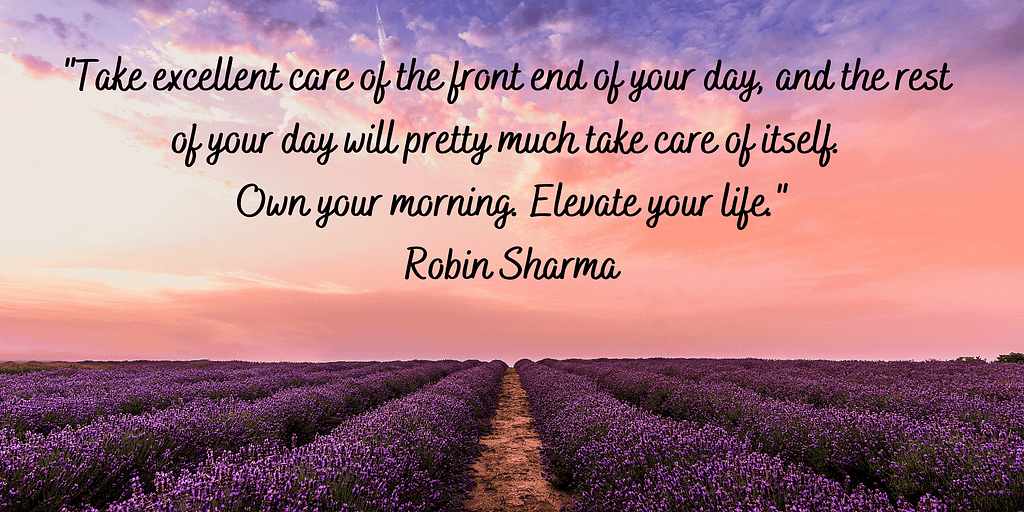 The Source – Dr Tara Swart
Brief Description:
Dr Tara Swart is a neuroscientist and executive coach. In her book, The Source, she explains the science of how our brains work. Dr Swart explains to her readers that we all own the ability to obtain health, happiness, wealth and love. By changing the way we think, feel and act, we awaken the power in our brains and transform our lives.
This book delves deeply into the functions of the brain, laid out in a clear and straightforward way.
For those readers who don't necessarily lead a spiritual life, but would rather just understand the science involved, reading The Source is a great way to start.
My Review
Many years ago I read a book called The Secret, which revolved around the idea of the Law Of Attraction, taking the world by storm. As I ventured into The Source, I felt it was a modern version of The Secret.
Mostly a scientific book on how to rewire brain pathways by changing the way we think and react to different circumstances in our everyday life. Whilst talk about the brain and its various functions was a tad overwhelming to my not-so-nerdy brain (no pun intended) I did find it interesting and in line with many other less scientific books, with the same concept but a different approach.
Tara explains what manifestation is all about and cleverly backs it up with science. Definitely, a book to get your hands on if you want to understand how your thoughts affect your body and health.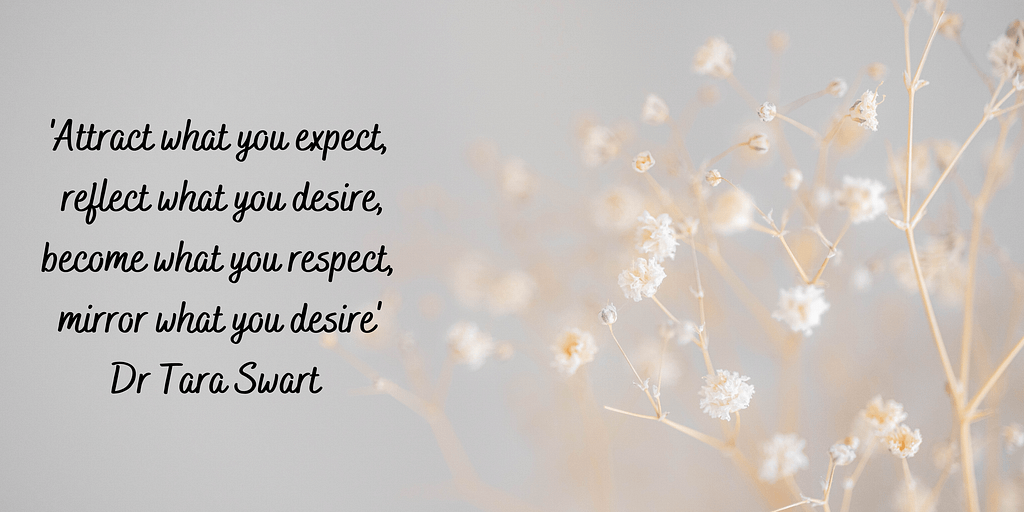 Happy Days – Gabrielle Bernstein
Brief Description:
Gabrielle Bernstein is a #1 New York best-selling author and spiritual teacher. She is well known for her sold-out talks in venues around the world.
In Happy Days, Gabby writes about inner child wounds, fear and lack of self-love. Throughout the book, she provides her readers with empowering tools and techniques to overcome and heal from the above, and therefore find peace and genuine happiness.
The main objective of Happy Days is to provide readers with a method to achieve the transformation of pain from past traumas into newfound strength and freedom.
My Review
This was the last self-help book I read in 2022 and definitely not the last book I read by this author.
I came across Gabby Bernstein in a podcast on YouTube and immediately ordered a copy of her latest book, Happy Days.
It's an honest and vulnerable book, full of love and relatability. Gabby tells us of a major trauma she experienced as a child, and how that brought about her drug addiction as a young adult. She goes on to tell us all about her healing journey, referencing different therapies she practised. Furthermore, I have to say that this book really made me take a moment to reflect on my childhood as well as my young adult years. The exercises she sets out for her readers are effective and straightforward. If what you are looking for is an honest book that will help you on your healing journey, then look no further. I highly recommend Happy Days.
Self-Help Books To Read In the New Year
As we enter the New Year, I can't help but feel excited at the prospect of furthering my knowledge on how to become the best version of myself. Therefore I am setting myself a challenge of twelve books, one a month. Hopefully, I will be able to read more than that.
Below I have compiled a list of my most anticipated self-help books. If you have read any please let us know your thoughts.
The Myth Of Normal – Gabor Mate
The 48 Laws Of Power – Robert Greene
A Radical Awakening – Dr Shefali Tsabary
Dare To Lead – Brene Brown
Untamed – Glennon Doyle
Atlas of The Heart – Brene Brown
The 4 Pillar Plan – Dr Rangan Chatterjee
8 Rules of Love – Jay Shetty
Atomic Habits – James Clear
Why Has Nobody Told Me This Before – Dr Julie Smith
The High 5 Habit – Mel Robbins
The Seven Spiritual Laws Of Success – Deepak Chopra
Do let us know of any recommendations on self-help books that might have changed your life or just the way you think.
Happy Reading, and remember, the only thing holding you back is YOU!
Much Love,
Milly & Colleene
Related Articles You Might Enjoy: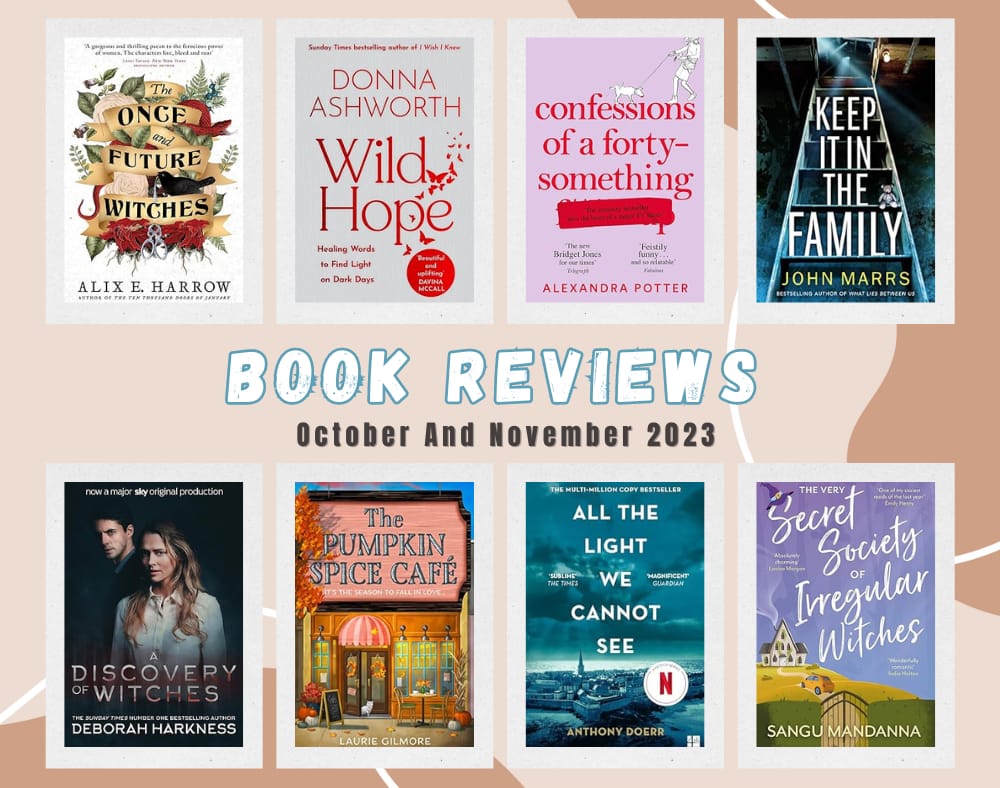 October was exceptionally busy, leaving me with minimal time for reading—only two books, to be…