Summer is over and the school bells ring once again. If you are a busy mum you might find this time overwhelming, trying to juggle multiple tasks whilst ensuring a smooth transition for your kids. And although it might seem daunting, the back-to-school season can be a breeze with the right strategies in place. Here are 7 back-to-school tips to help you effortlessly navigate this time of year:
Amazon Associates
As an Amazon Associate, we earn a commission from qualifying purchases.  Some of the links on this post are affiliate links.  This means that if you click on the link and make a purchase we may earn a commission at no extra cost to you.  Learn more

here.
Back-to-School Tips for Busy Mums
1. Begin Your School Morning Routine a Week Ahead
My kids didn't really like this at first. While summer is enjoyable, it also disrupts our usual routine, especially with bedtime and waking up early. In order to prevent a complete shock to all of us, I gradually started enforcing an earlier bedtime and wake-up time a week before school started. Surprisingly, it worked really well. By the time September rolled around, their daily routine was almost fully restored, and a great deal of morning stress was successfully averted on my end.
Check out these awesome and tasty breakfast ideas that are not only delicious but also super healthy
2. Shop Smart, Save Time: Embracing the Convenience of Online Shopping
When I was working full-time, I would try my hardest to avoid the crowds and long lines by exploring online options for purchasing school supplies. To begin with, you should compile a list of necessary school items. After that, presto! With a simple click, everything can be sent to your door, effectively conserving your time and energy, and avoiding unnecessary stress.
In order to help you save time, we've put together a free printable, back-to-school checklist. Feel free to download it below: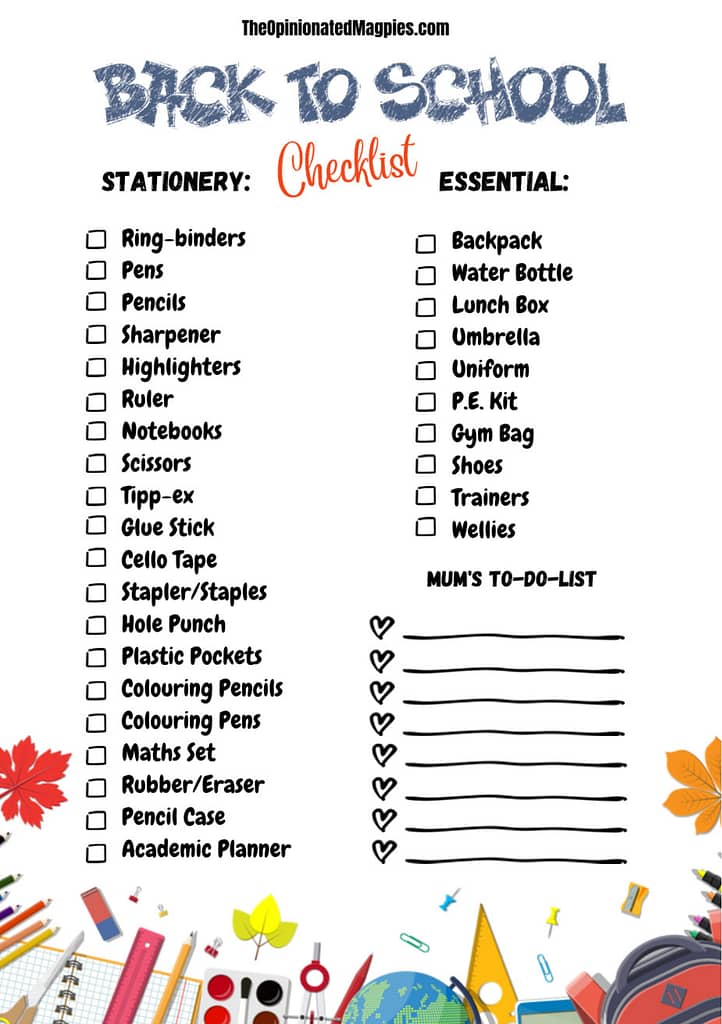 3. Establish A Family Calendar
One of the things I really enjoy about September is the opportunity to hit the reset button on our routines and begin anew. By utilizing a family planner, you can easily keep tabs on everyone's schedules. This method guarantees that important dates, meetings, and after-school activities are conveniently available for both you and your children.
4. Create a Homework-Friendly Environment
Establishing a homework station right from the beginning was crucial at home. I once made the error of not addressing that, and I simply kept postponing it. The dining room table kept being used by my daughter, causing stress for both of us. Given that both my kids have desks in their bedrooms, it was easier to take the time to reorganize and equip them with necessary supplies for the upcoming months, just before summer came to a close.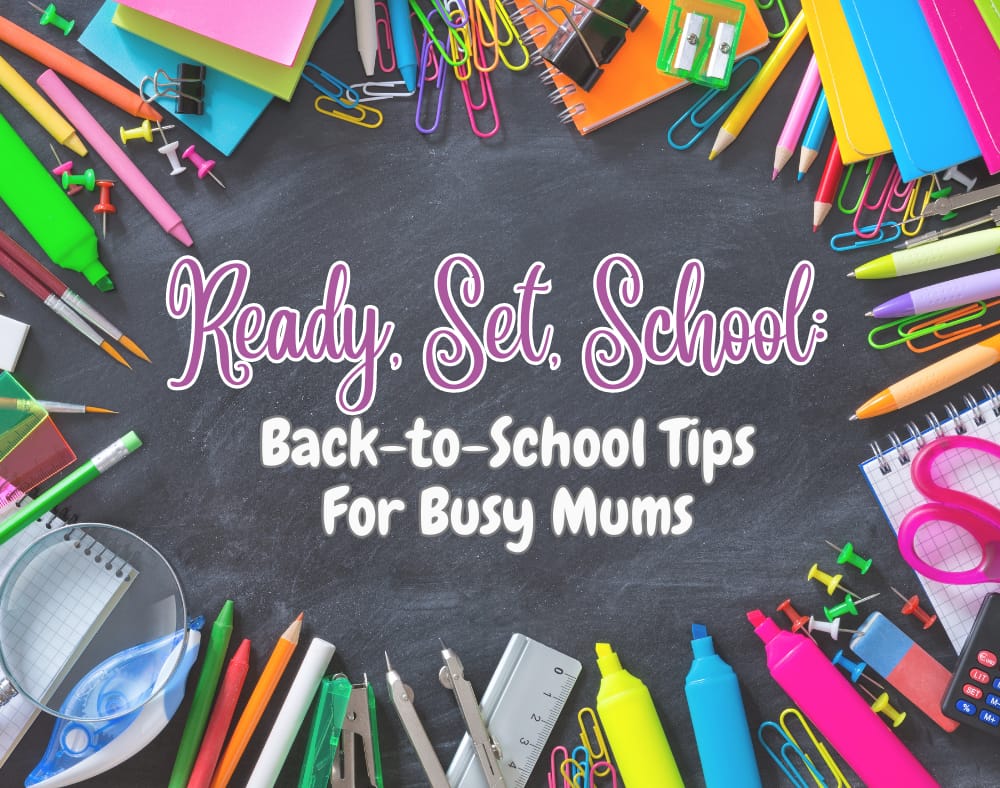 5. Plan School Meals Ahead Of Time
The mornings when I had to prepare school lunches used to be the most dreaded part of my day. Fortunately, those times are behind me now, but what made a significant difference was planning in advance. Using a meal planner specifically for organizing their school lunches, made a world of difference.
If you are in need of meal ideas, then check out our blog post on school lunches. We have planned a full month of meals for you with food that kids will actually eat. Plus don't miss out on downloading our free printable school meal planner.
6. Batch Cooking For Stress-Free Meals
Allocate a specific time in your week or over the weekend for meal prepping, taking advantage of slow cookers and one-pot recipes. By doing this, you ensure that nutritious meals are prepared effortlessly, ready to go on those hectic weekday evenings.
If you are in need of delicious and healthy recipes, check out our food & drink section.
7. Decluttering Your Child's Closet
Just before school starts, I always carry out a good decluttering of their closet space. I go through three piles: keep, donate, and toss. This also helps me pinpoint what school uniforms need replacing. My son outgrows clothes at the same rate he breathes oxygen, so often it's a shopping spree for new stuff. Set aside a drawer for school outfits/uniforms. This will encourage your child to become more independent in the mornings before heading out to school.
Top Tip:
Once your kid is back to school, scan or photocopy their timetable. Laminate it and then slap it inside their closet door. This way, every morning, they can scope out the day's plan, making it a breeze to remember which books or gear they'll need for classes.
Mum, Make Time For Self-Care
Don't overlook the importance of recharging your own batteries. Set aside some time for self-care. Being a mum doesn't mean neglecting your own needs. After you've recharged, it'll be much easier to take care of your little ones.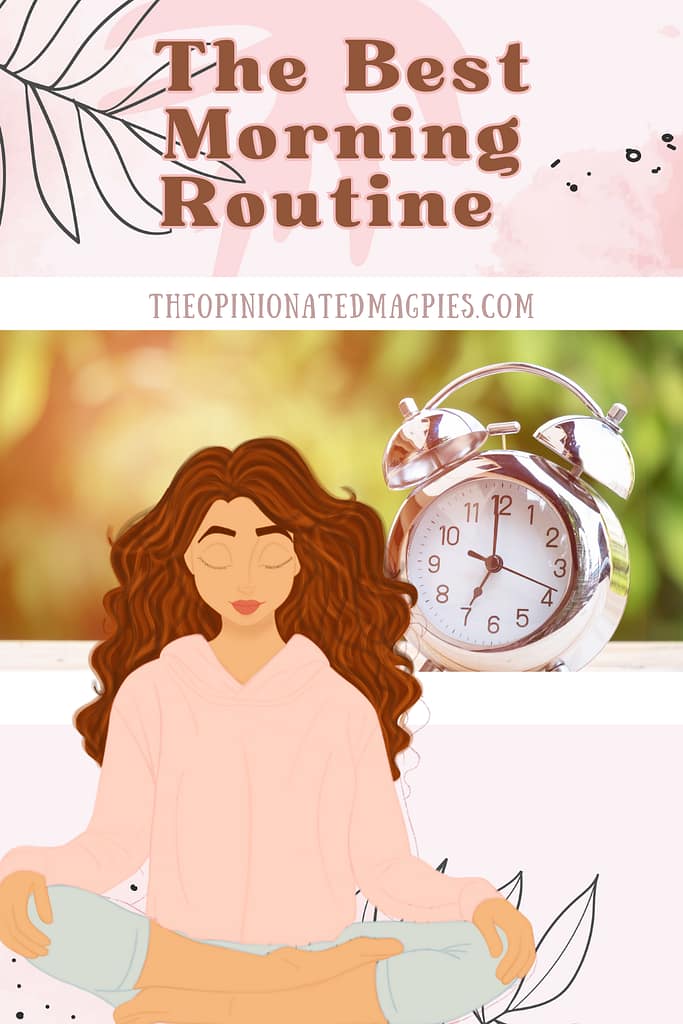 ---
Final Thoughts
The truth is, the more organized you are, the smoother the transition back to school will be for your little ones, and the happier you'll be. As summer comes to an end and kids return to school, stepping back into a daily routine is highly valued by most parents. Even though some of us may feel a pang seeing them begin another year. Although, I can't deny that during the years when my kids were young, the start of school provided a much-needed break.
We trust that these back-to-school tips come in handy, and we wish your little ones, a fantastic academic year ahead.
If You Enjoyed This Article Please Share:
Related Articles You Might Enjoy: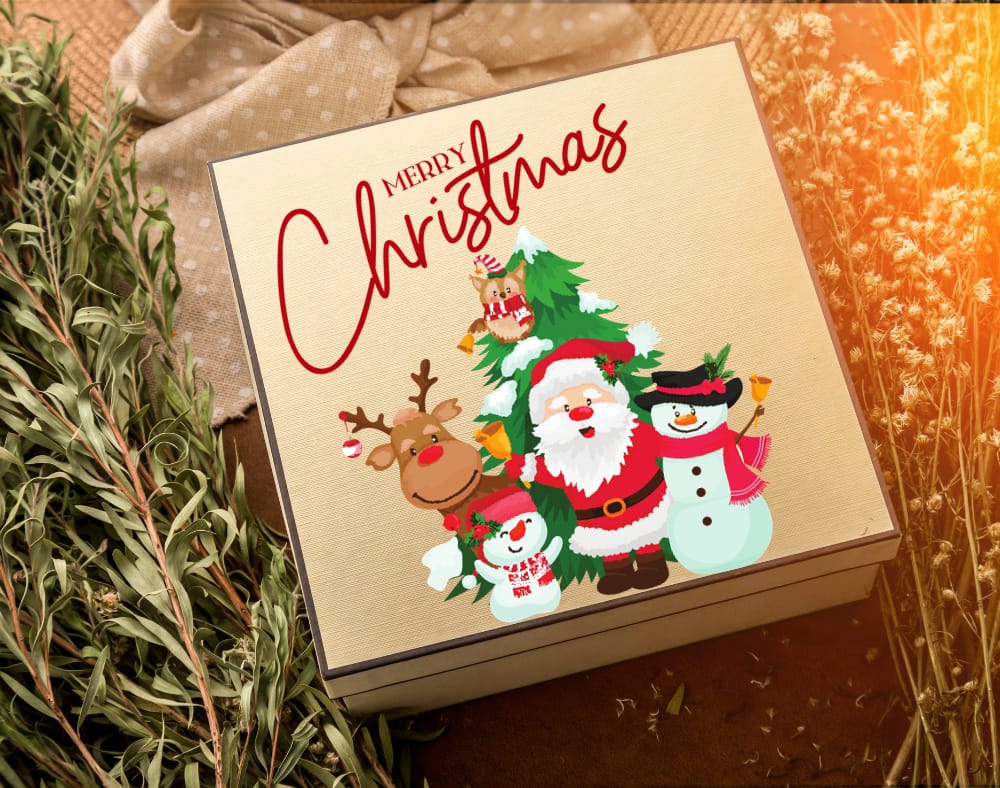 Christmas family traditions play a big part in our family dynamics. A few years ago,…