In the warm embrace of our homes, there are those with wagging tails and gentle purrs who hold an irreplaceable place in our hearts. They are not just pets; they are cherished members of the family, offering unwavering companionship, comfort, and boundless joy. As the holiday season approaches and our homes become adorned with festive cheer, it's only fitting that we turn our attention to these faithful companions. Our furry, feathered, or scaly friends deserve to be spoiled, celebrated and showered with the same affection we reserve for our two-legged family members. So, join us as we embark on a journey through the ultimate pet gift guide, where love and generosity know no bounds, because, after all, family isn't defined by species, but by the bonds of love we share.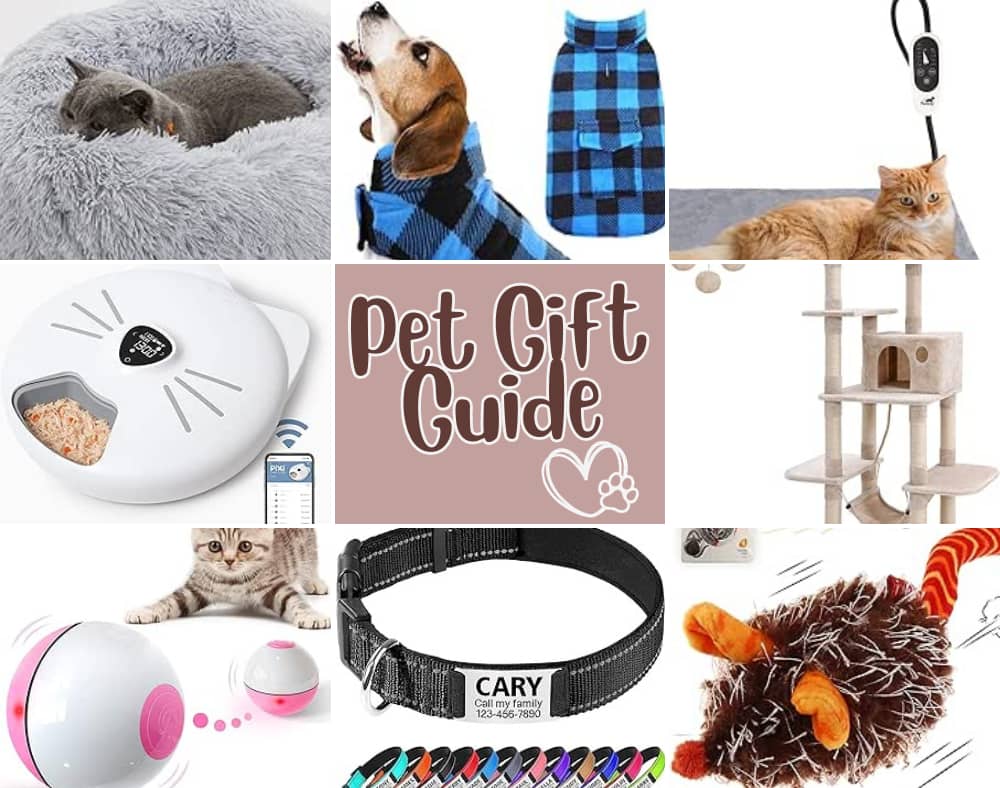 As an Amazon Associate, we earn a commission from qualifying purchases. Some of the links on this post are affiliate links. This means that if you click on the link and make a purchase we may earn a commission at no extra cost to you. Learn more here.
Toys
There is a whole range of toys available for our pets, from Interactive Toys to Squeaky Toys, or Puzzles to keep your pet entertained.
Treats
Pet Bed
Pet Camera
A camera that allows you to check on your pet while you're away can provide you with perfect peace of mind.
A pet puzzle is perfect for mental stimulation and slowing down mealtime.
As we wrap up this journey through the world of pet gifting, let's remember that the true essence of these gifts lies not just in the material offering but in the love, appreciation and care we bestow upon our beloved companions.
At TOM we always want to make things easier for you. Looking for ideas for other friends or family members? Be sure to check out some of our other gift guide posts. Right now on the blog find gift ideas for football fans, wine lovers and bookworms with a whole more to come in the days to come!
Sharing Is Caring:
Related Articles You Might Enjoy: