In our house, we are absolutely football-mad. And, by football I mean the round ball variety – soccer to our American followers! If you also have someone who loves football in your life, there's no better way to spread that joy than by surprising them with the perfect gift tailored to their passion. Our comprehensive gift guide will help you score big with any football fan.
As an Amazon Associate, we earn a commission from qualifying purchases. Some of the links on this post are affiliate links. This means that if you click on the link and make a purchase we may earn a commission at no extra cost to you. Learn more here.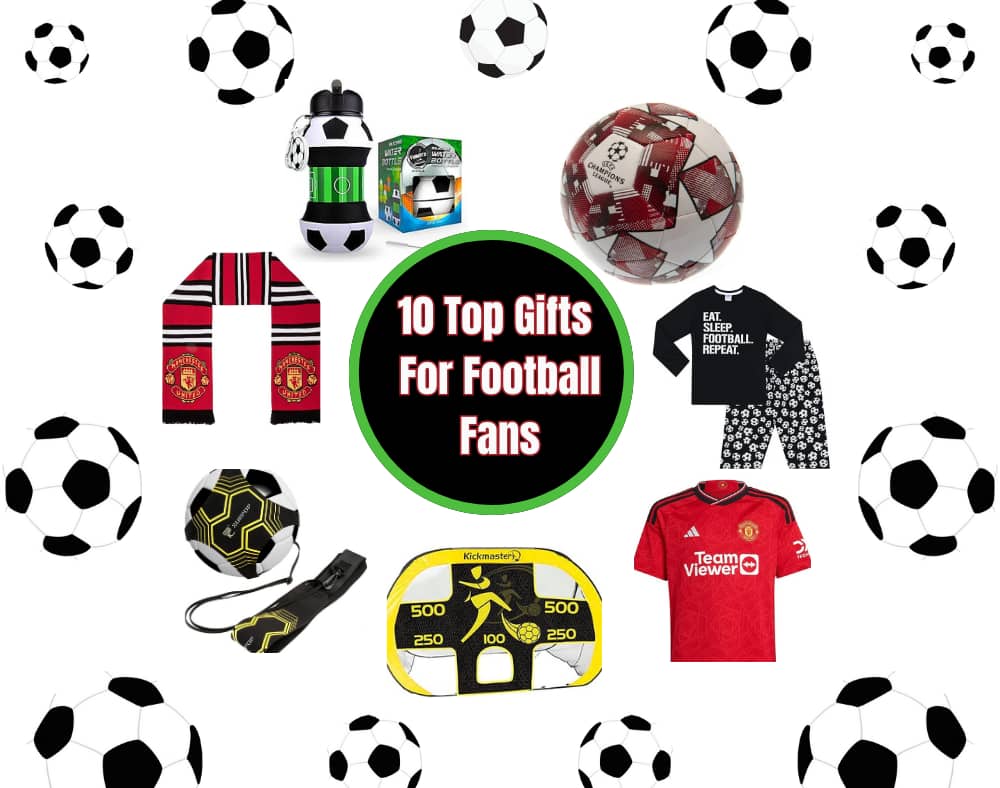 Whatever team you support a team scarf makes a perfect gift for keeping warm whilst cheering from the stands at your favourite ground.
The Official Champions League Football with star design will be a gift which will be enjoyed for hours on end.
Soccer-themed wall decals, posters and canvas prints are some other great options.
For athletes who are committed to improving their skills and staying in peak form, there's a treasure trove of training accessories waiting to be unwrapped as gifts. From agility ladders that enhance footwork to precision training cones for dribbling and passing drills, these accessories are the keys to success on the pitch. Speed and agility hurdles can help them enhance their mobility, while a durable rebounder net allows solo practice sessions, perfecting shooting and ball control. In addition, resistance bands and parachute sprints can intensify their workouts, making them stronger and faster. These accessories not only amplify their training regimens but also reflect your support for their passion and dedication to the sport.
From bags, socks and drink bottles to phone covers, mugs and key rings. There is a plethora of gifts for all budgets.
If you're on the hunt for a gift that's not just a mere token of appreciation but a window into a world of passion and dedication, look no further than a football book. For the football lover in your life, a well-chosen book can be more than just a present; it's an invitation to explore the rich history, profound stories, and tactical intricacies of the beautiful game. Whether they're a lifelong fan or a budding enthusiast, a book can transport them to legendary matches, into the minds of iconic players, and even behind the scenes of their favourite clubs. It's a gift that keeps on giving, offering hours of enjoyment and knowledge.
Looking for a gift that lets your favourite football fan carry their passion into the dream world? Football-themed nightwear is the perfect way to do just that. Imagine them cosying up in pyjamas or lounging in comfy sleepwear adorned with the emblems of their cherished team or the iconic football patterns. It's not just a gift; it's a daily reminder of their unwavering love for the sport.
For football enthusiasts who relish comfort without compromising on style, Crocs are the game-changer you've been looking for. These versatile and lightweight footwear options not only offer the ultimate comfort but also allow football fans to proudly display their passion wherever they go. With a variety of colours and customizable designs, you can gift them a pair of Crocs that perfectly match their favourite team's colours or bears the logo of their beloved club.
In the world of sports, few passions rival the unbridled love for football. As we've explored these ten exceptional gift ideas, we've unearthed a treasure trove of ways to celebrate that devotion. From football strips and books to training equipment and personalized merchandise, there's something for every football fan, for every occasion. Whether it's a birthday, Christmas or just a heartfelt gesture, these gifts convey your appreciation for their unwavering support of the beautiful game.
Sharing Is Caring:
Related Articles You Might Enjoy: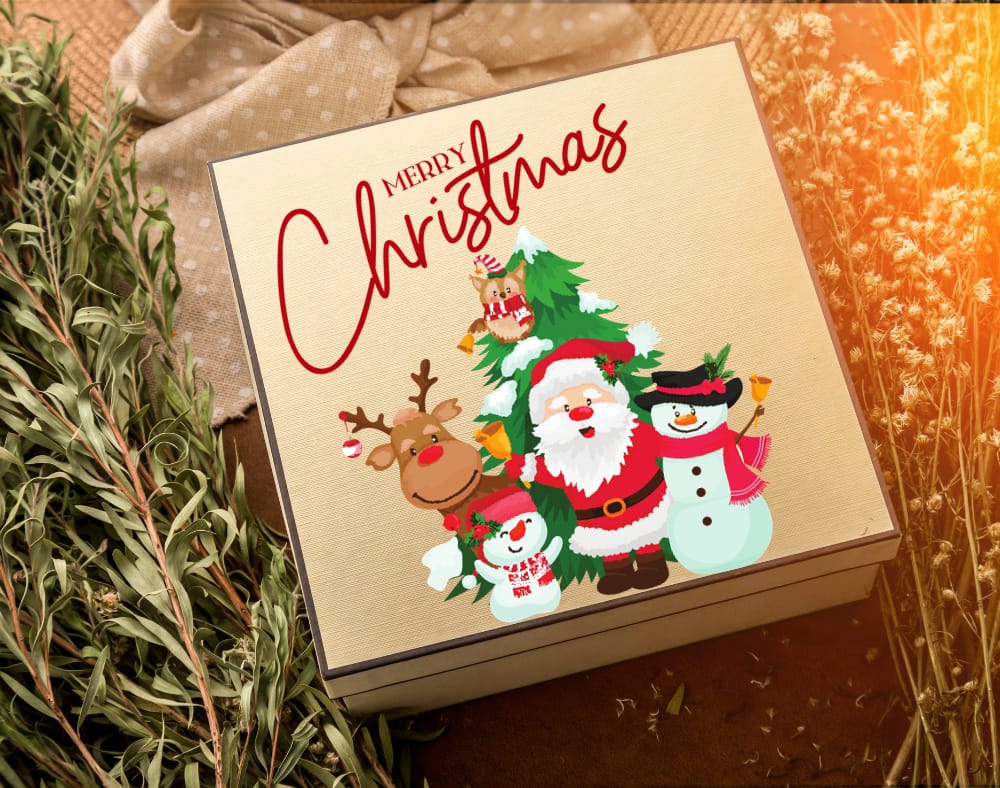 Christmas family traditions play a big part in our family dynamics. A few years ago,…