We are pregnant!!! Now what?!?!?!
For most of us, learning that we are about to become parents will be welcome and happy news indeed. We spend months reading about what we can expect. Deciding which buggy is best. Whether we should breast or bottle feed. Whether dummies are good or whether they stifle the development of our little one's speech development. Not realising that no amount of reading will prepare us for looking after our most prized "possession." Parenting is in essence the only job that comes without an instruction manual!
Parenting Is Difficult!
At all levels and stages parenting is downright difficult and we all pretty much wing it at some stage. Literally, learning as we go!
This post will provide a guide for first-time parents. We include practical tips on preparing for the arrival as well as reminders to look after yourself. Remember, if you don't look after yourself you will not be able to take care of anyone else properly!
Advertising and Gimmicks
As first-time parents, it is easy to think that we absolutely need an appliance to get by. We think that our one-month-old baby must have those cute little trainers. In reality however, babies won't need shoes until they start to crawl.  We fall prey to all the parenting advertising and gimmicks out there.
What do we actually need?
So, what do we actually need as new parents? First and foremost, the honest answer would simply be patience and a whole load of it!
As a first-time mum, and one who had never really had much contact with babies, I really was (and am!) learning it all as I went along.
Reading parenting blogs, books and magazines help of course but listening to those around you who can provide first-hand advice really is invaluable.
Most mums, especially your own, or your grandmother, will tell you that you will not need half the things you are buying. So, what gadgets work and are actually worth the extra investment?
Baby Supplies
The following list includes those absolutely essential items. Be sure to have these ready before your baby arrives so you're not scrambling to find them (or install them) when you're exhausted and emotional.
Cot/crib – make sure that you set up the cot several weeks before your due date so that you are all set when your little one makes his/her appearance.
Bedding for cot/crib
Car seat – like the cot, make sure that you install it in your car prior to baby's arrival
Pram (baby stroller)
Nappies (diapers)
Wipes
Vests and babygrows – you will need plenty of these as accidents happen (often).  Be sure to always take spare vests and babygrows with you when you are out and about with your little one.  Nappy sacks are also a godsend to put away soiled baby clothes before arriving home.
Nappy bag
Blankets
Burp cloths
Baby Gadgets
The following gadgets are useful but not essential.
Baby swing
Baby bouncer
Baby carrier – very useful to free up your hands whilst keeping your little one close to you
Breast pump – Vital if you are planning on breastfeeding but also want to bottle feed at times. This combination will enable your partner to also feed your little one allowing you some essential rest time.
Parenting Support
Do not be afraid or ashamed of leaning into your friends and family members when they offer you support. Parenting is hard enough as it is especially during those first few weeks and months when you are adjusting to a totally new way of life.
You will need to learn what your baby needs and wants whilst keeping up with your household chores: cleaning, cooking and looking after yourself. If someone offers to make you dinner or help with menial household chores so that you can take a little rest whilst your baby sleeps, take it.
Looking after yourself
When your time seems to be totally consumed by looking after your new bundle of joy, it can be easy to overlook looking after yourself.  As we have already mentioned, getting rest when you can is really important.  If you manage to grab some shut-eye during your baby's afternoon nap you will be better prepared to handle any nighttime issues if your little one is unable to rest.
Eat a well-balanced diet that includes plenty of fruits, vegetables, whole grains, and lean protein. Drink plenty of water to stay hydrated and avoid caffeine and alcohol, which can interfere with your sleep and milk supply.
Whilst you may not feel like exercising much or feel like you really have the time, exercise is important for your physical and mental health. Find a workout routine that you enjoy and stick with it.  This does not (and maybe should not) be your pre-pregnancy type workout.  Even taking a short walk or doing yoga at home will be hugely beneficial to both your physical and emotional well-being.
Before starting any workout, be sure to check with your midwife that you are cleared to exercise.
Building a strong bond with your child
Skin-to-skin contact: Research has shown that skin-to-skin contact is beneficial for both you and your baby. Holding your baby close to your skin, particularly immediately after birth, will help you both to bond and will promote breastfeeding.
Respond to your baby's cues: Crying is a baby's way of communicating their discomfort, hunger, or need for attention.  As you settle in with life with your newborn you will soon start to learn the different types of cries and what these indicate.  You might not believe us now, but we promise you that you will!  Parenting does not come with a manual but you will surprise yourself at how well you are able to respond to your baby and learn as you go along.
Playing with your baby: Play is an excellent way to bond with your baby and stimulate their development. Play games that are appropriate for your baby's age and ability, such as peek-a-boo, singing songs, and reading books.  Your baby will be learning constantly and the best way for them to do this is by having fun with you.  You will be rewarded by all their little milestones along the way.
Parenting challenges
The parenting journey will of course be fraught with many challenges. And, whilst parents often say, the bigger the child the bigger the problem, this might not feel so when you are dealing with a newborn who is unable to vocalise their needs and wants.
The following are some of the first parenting challenges you may face with life with your newborn:
Feeding: Whether you choose to breastfeed or formula feed, feeding your baby can be a challenging and time-consuming task.
If you are breastfeeding you may find yourself constantly attached to your baby. Feeding will be on demand and your partner will be unable to help unless you also incorporate the occasional bottle feeds.
If you are having trouble adjusting to breastfeeding you can seek support from a lactation consultant or your midwife who can offer advice. The NHS website also offers advice on breastfeeding.
Colic: Colic is a common condition that affects many babies and can cause them to cry excessively. If your baby is colicky, try different soothing techniques, such as rocking, walking, and swaddling, to calm them down.
Postpartum depression: If you're feeling overly sad or overwhelmed you may be suffering from what is known as the baby blues or depression. Know that you are not alone. Do not feel embarrassed or afraid. Reach out to your doctor or a mental health professional for support.
In conclusion, parenting is a beautiful and challenging journey that requires preparation, self-care, and a strong support system. It also requires forgiveness. Forgiveness of yourself. No one will judge you more harshly than you will judge yourself so be gentle with yourself. No parent is perfect and we really are all learning as we go along!
Sharing Is Caring:
Related Articles You Might Enjoy: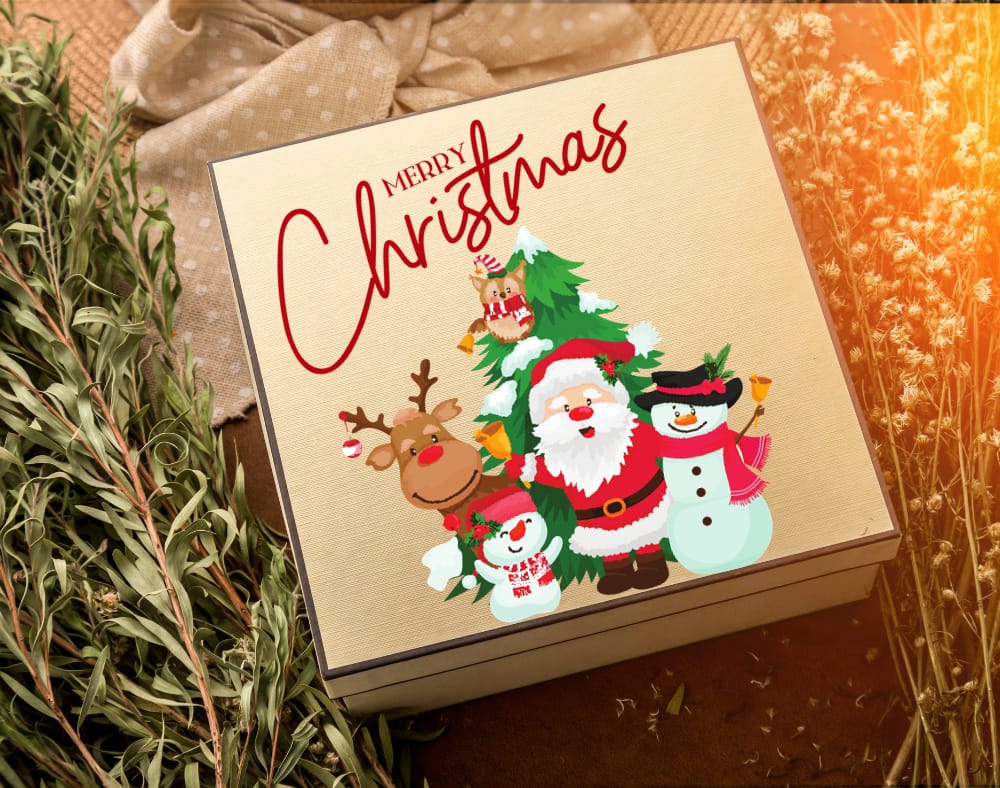 Christmas family traditions play a big part in our family dynamics. A few years ago,…