A few years back Dani and I travelled to the Christmas markets in Munich. Whilst it was bitterly cold we really enjoyed ourselves. There are so many beautiful Christmas decorations on offer I really could have spent an absolute fortune! The food is incredible too and whilst I'm not overly keen on hot dogs the ones in the markets were on another level. Dani was in absolute heaven! Hot dogs and beer, what's not to like in his opinion. After this experience, Oktoberfest was added to Dani's travel bucket list.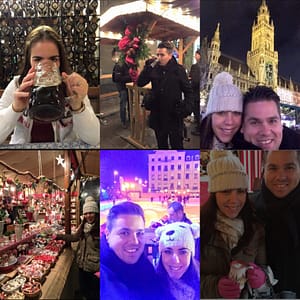 This year, the Oktoberfest celebrations in Munich will take place between September 16th and October 3rd. But what exactly is Oktoberfest?
Amazon Associates
As an Amazon Associate, we earn a commission from qualifying purchases.  Some of the links on this post are affiliate links.  This means that if you click on the link and make a purchase we may earn a commission at no extra cost to you.  Learn more

here.
Origins
Oktoberfest as we know is a celebration of Bavarian culture, featuring food, beer, traditional music and dancing. It stems from similar origins when on October 12th 1810 the whole Munich was invited to join in the celebration of the nuptials between Crown Prince Ludwig and Princess Therese of Saxe-Hildburghausen. The wedding festivities included a large feast and concluded with horse races which proved so popular they became an annual tradition.
Where Will Oktoberfest 2023 Take Place?
Today, Oktoberfest is celebrated worldwide. Cities like Cincinnati, Ohio, and Blumenau, Brazil, hold grand Oktoberfest events. Even our little Gibraltar joins in the celebrations by showcasing authentic German customs, food, and beer.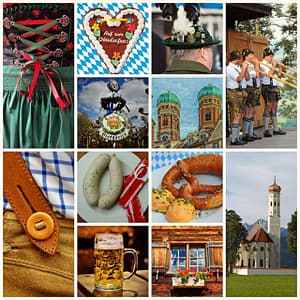 The original Oktoberfest festivities however take place annually at the Theresienwiese, a huge open area of some 42 hectares which will host around 120,000 seats in 17 different festival halls.
Opening Times
Tents will open at 9am on the first Saturday of the festival with non-alcoholic drinks being served from 10am.
No beer will be served before this until 12 pm when the mayor shouts "Ozapft is" (meaning "it's tapped"). It is this ritual of the tapping of the first beer barrel that marks the official opening of the festival.
Weekday opening times are 10 am to 11.30pm and on Saturday, Sundays and public holidays, beer is served from 9am to 11.30pm.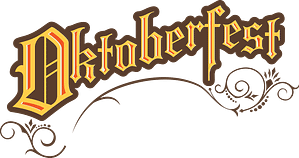 Partygoers who want to celebrate for longer should check out the Käfer tent or Kufflers (which serves wheat beer and a large selection of wine). Both of these close at the later time of 1 a.m. with the last call being at 12.30 am.
Please note that some small tents will have slightly earlier closing times (10.30pm or 11.00pm) so be sure to check beforehand.
There is no fee for admission to the Theresienwiese or to the tents however, should you want access to the Oide Wiesen (situated on the south side of the venue) there is an entry fee of 4.00€.
When Is The Best Time To Visit?
Around six million people visit the festival every year so it is usually busy throughout. However, check out this barometer when planning your visit to try and minimise wait times. This barometer shows how busy the Wiesn is expected to be every day and provides an indication only.
Events
The Oktoberfest festivities kick off with the landlord parade followed by a traditional costume parade. This is a hugely popular part of the celebrations with over 9,000 participants marching from Maximilianstrasse to Theresienwiese during last year's festivities.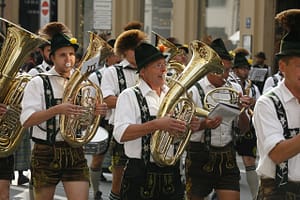 Stands are erected throughout the parade route for spectators to enjoy the show. Please be aware that although seats are available (prices start from 35.00€) these are not numbered and are available on a first come first served basis.
Details about the route, stand locations and ticket prices can be found here.
Oktoberfest Attractions
The Munich Oktoberfest has fun activities for adults and children alike. Carousels, water rides, roller coasters, ghost trains, free-fall rides and fun houses. Ride prices typically range from 3.50€ to 12.00€. More information on this year's rides and prices can be found here.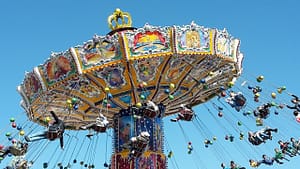 Other than the rides you can also enjoy the booths around the festival. These include a photo booth called "Be Marilyn" where you can recreate Marilyn Monroe's famous white skirt moment from the movie The Seven Year Itch. If showing off your strength is more your thing, why not try your hand at the strong man challenge at Han Den Lukas? And if shopping is your thing, there are plenty of opportunities to take home a souvenir. Take your pick from gingerbread hearts (Lebkunchenhez), steins, clothespins, bird whistles and much much more.
Family Time
Whilst perhaps not an event that you would typically think of enjoying en famille, there are family-friendly activities at Oktoberfest.
The Familienplatzl, located on Street 3/East provides benches and tables where families can relax. There is also a place to store strollers (at a fee of 3€ and note also that strollers are not permitted in the Wiesen on Saturdays), a separate children's toilet and a microwave to heat up baby food. There are also some rides, playing booths and a theatre which shows puppet shows several times a day within the Familienplatzl.
You are also permitted to bring your own food to the Familienplatzl to enjoy with a beer purchased at the beer gardens.
The official Oktoberfest website recommends visiting during the morning or early afternoon if visiting with children and you should note that there are various age restrictions in place with regards to children:
Children under six are not allowed in beer tents or catering establishments after 8pm (even if accompanied by an adult).
Children under sixteen are permitted in beer tents if accompanied by an adult up to the end of Wiesn.
Adolescents over the age of sixteen but under eighteen may stay until closing time even without adults (but only until 12pm within the tents).
Getting Around
The nearest underground stations are Theresienwiese, Bavariaring and Schwanthalerhöhe. The closest S-Bahn station to the venue is Hackerbrücke For more information on using public transport during the Oktoberfest festivities, click here.
Can't get to Munich?
If your town or city does not join in the Oktoberfest celebrations and you cannot get to Germany to celebrate, why not plan your own Oktoberfest party at home? It's easier than you think and you are guaranteed to have a great time.
Decorations
Transform your home into a Bavarian beer garden with blue and white colours, chequered tablecloths, and banners of German flags. Utilise beer steins, pretzel garlands, and Oktoberfest-themed centrepieces to set the mood. This party pack would be absolutely perfect for setting the scene. The pack brings three different banner bunting, a tablecloth (137*274cm), 1x XXL beer mug foil balloon, 2x "Prost" beer foil balloon, 28 x latex balloons in 4 Blue and White styles, and 17 Oktoberfest Photo Props.
Food and Drink
No Barvarian celebration would be complete without pretzels, bratwursts and sauerkraut, potato salad, apple strudel and of course….beer!
Pretzels
You can of course buy ready-made pretzels but this recipe will make your party even more authentic. Pretzels are usually served with mustard but since I absolutely loathe the stuff I recommend going for a cheese dip instead.
Ingredients
1 ½ cups warm water
1 packet of active dry yeast
1 tsp salt
1 tbsp sugar
4 cups all-purpose flour
3 tbsp baking soda
Coarse salt (for topping)
Instructions
Mix warm water, sugar, and yeast. Let it sit for 5 minutes.
Add flour and salt. Knead the dough.
Let the dough rise for an hour. Preheat the oven to 450°F (230°C).
Divide dough and shape into pretzels.
Mix baking soda with warm water and dip pretzels.
Bake for 10-12 minutes until golden. Sprinkle coarse salt on top.
Bratwurst
Grill or pan-fry bratwurst sausages and serve them on crusty rolls with sauerkraut.
Sauerkraut
Sauerkraut is a typical accompaniment to German sausages. It is a traditional fermented cabbage dish with a slightly sour taste.
Sauerkraut is readily available in large supermarkets but if you cannot find it (or prefer to make your own) we have you covered.
Ingredients
1 large head of cabbage
2 tablespoons kosher salt
Instructions
Remove the outer cabbage leaves and core it. Thinly slice or shred the cabbage and place in a large bowl;
Sprinkle salt over the cabbage and then knead it for 10-15 minutes until it releases its juices;
Pack the cabbage tightly into a clean glass jar or a fermenting crock;
Ensure that the cabbage is submerged in its own juices. If not, add some brine made by mixing 1 teaspoon of salt, dissolved in one cup of water)
Allow to ferment at room temperature for 1-4 weeks bearing in mind that the longer it ferments the more sour the taste will be. Once it has reached your desired taste, transfer to the fridge to slow down the fermentation process.
Red Cabbage
Another popular side dish is sweet and sour red cabbage.
Ingredients
1 medium red cabbage, thinly sliced
1 onion, thinly sliced
2 apples, peeled, cored and chopped
3 tablespoons butter
¼ cup red wine vinegar
¼ cup apple cider vinegar
¼ cup brown sugar
1 teaspoon ground cinnamon
Salt and pepper to taste
Instructions
Melt the butter in a large pot and saute the onions until soft.
Add the cabbage and chopped apples and cook for a few minutes until slightly softened.
Stir in both the vinegars, brown sugar, cinnamon, salt and pepper.
Cover and let the mixture simmer on a low heat for 1-1.5 hours, stirring occasionally until the cabbage is tender.
German Potato Salad
Serve a warm potato salad with a tangy vinegar-based dressing.
Ingredients
2 pounds potatoes Yukon Gold or red potatoes are best), boiled and sliced
½ cup diced bacon
½ cup diced onion
¼ cup apple cider vinegar
¼ cup water
2 tablespoons granulated sugar
Salt and pepper to taste
Chopped fresh parsley to garnish
Instructions
In a skillet, cook the bacon until crispy. Once cooked, set aside.
In the same skillet saute the onions, until softened and then add the apple cider vinegar, water, sugar, salt and pepper bringing the mix to a simmer.
Pour the hot dressing over the sliced boiled potatoes in a large bowl. Toss gently to cover the potatoes with the dressing.
Add the crispy bacon to the mix and mix gently
Garnish with chopped parsley before serving.
Apple Strudel
End the evening on a sweet note with a classic apple strudel dessert.
Ingredients
4-5 apples, peeled, cored and thinly sliced
½ cup granulated sugar
1 teaspoon ground cinnamon
½ cup breadcrumbs
½ cup chopped walnuts or almonds
¼ cup melted butter
6-8 sheets filo pastry
Icing sugar for dusting
Instructions
Preheat the oven to 375℉ (190℃).
Mix the sliced apples, granulated sugar and ground cinnamon in a bowl. Allow to sit for around 15 minutes.
Mix the breadcrumbs and chopped nuts in a separate bowl.
Brush a sheet of filo pastry with melted butter and sprinkle with the breadcrumb/nut mix. Repeat this with 2-3 more sheets of filo pastry.
Spoon the apple mix along the shorter edge of the layered filo pastry sheets.
Roll up the strudel, tucking in the sides as you go. Place it seam-side down on a baking sheet.
Brush the top of each strudel with more melted butter
Bake for 30-35 minutes or until golden brown and crisp.
Let the strudel cool slightly before dusting with icing sugar and slicing.
For drinks, offer a variety of German beers like Hefeweizen, Märzen, and Pilsner.. Don't forget non-alcoholic options like sparkling water and German sodas.
Oktoberfest Party Games
Be sure to have some party games to add to the fun. These are always popular:
Stein Holding: Compete to see who can hold a beer stein filled with water the longest.
Pretzel Necklace Contest: Guests create edible pretzel necklaces and wear them throughout the party.
Yodeling Contest: Have fun with a yodeling competition and award the best yodeler.
Beer Pong : Play traditional beer pong or non-alcoholic beverage pong.
Musical Chairs: Incorporate traditional German music into a lively game of musical chairs. This game will be even better after your game of beer pong!
If you will be attending Oktoberfest this year, we hope you have a fantastic time. But, if like us you will be staying home, hopefully, these ideas will inspire you to host your own unforgettable Oktoberfest celebration at home.
Prost (cheers) to a wonderful time filled with good food, great drinks and fun times.
Related Articles You Might Enjoy: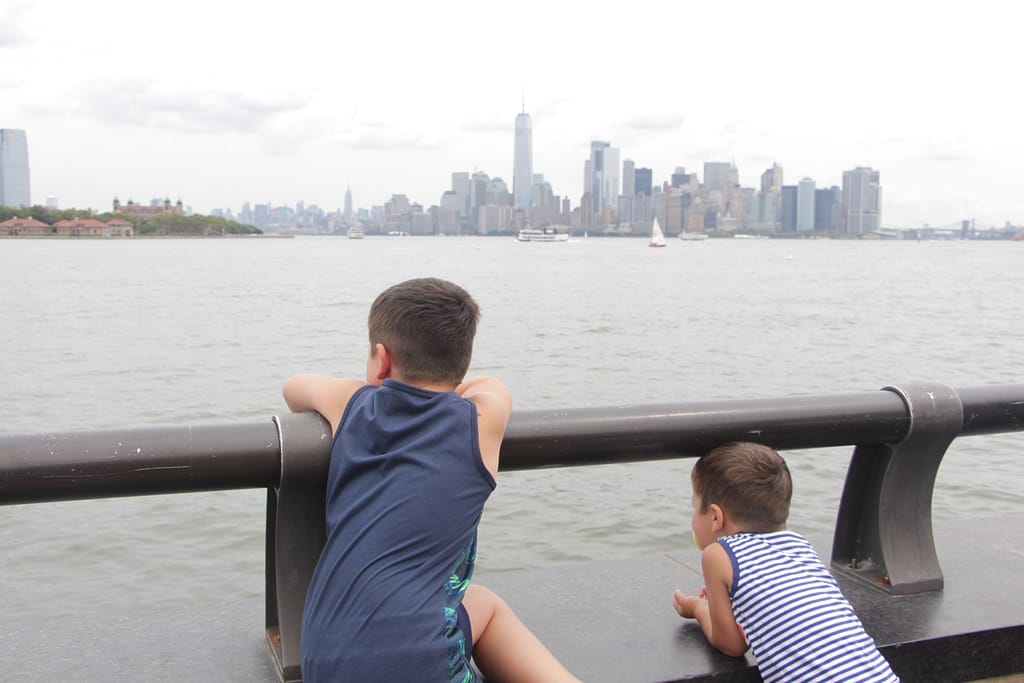 Whilst looking for photographs for the Mickey's Not So Scary Halloween Party blog I came…