New Year's Celebrations
Where has the Christmas period gone? A ten-day break from work seems like such a long time. In reality however it just seems to fly by. Anyway, I shouldn't moan. The Christmas period is not over yet and it has been an absolutely lovely Christmas surrounded by loved ones. I enjoyed delicious food. Drank some amazing wine. Basked in the gorgeous December sunshine and even had a dip in the pool for our annual polar bear swim. And, if the warm weather continues, we may well have another quick swim on New Year's Day to blow away the cobwebs from a late night and busy day. Anyway, before we even start thinking about work, it's time for another celebration! New Year's eve is already upon us and looking ahead to the new year has us thinking about new year's traditions around the world.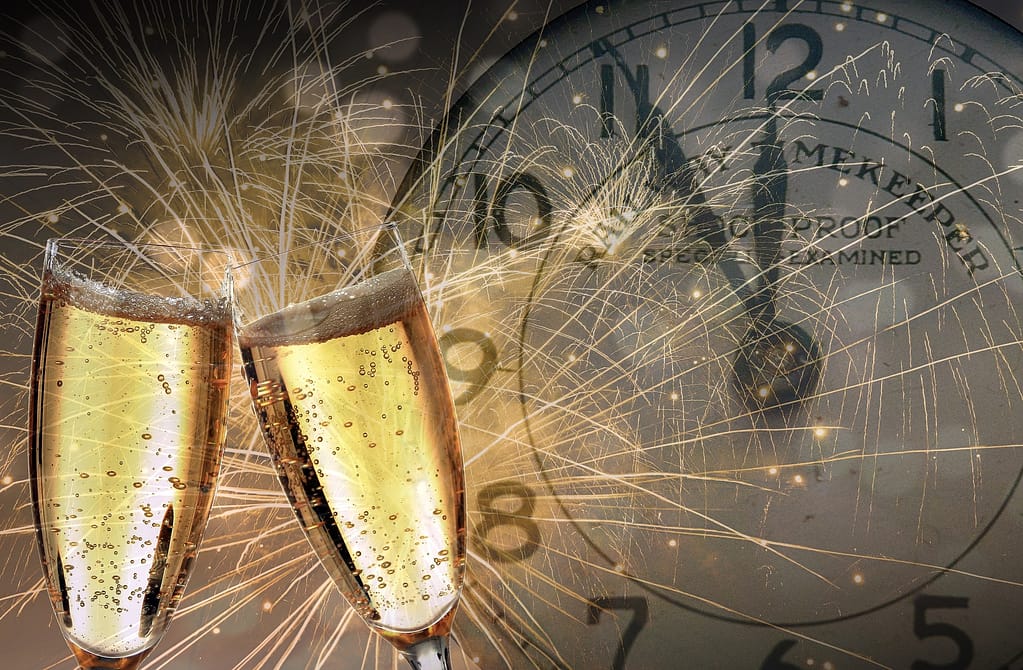 In Gibraltar (and also in Spain) we count down to midnight by eating 12 grapes (usually infused with anis).
You must eat one grape with every gong of the clock and for good luck for the year ahead.
Another tradition during this celebration is the growing of wheat plants. The taller the plant, the luckier your year will be.
Finally, although perhaps not the last in reality, a further custom is to wear red underwear on NYE. This tradition perhaps originates from our Genoese ancestors as this is also a common practice in Italy.
New Year's Celebrations Around the World
England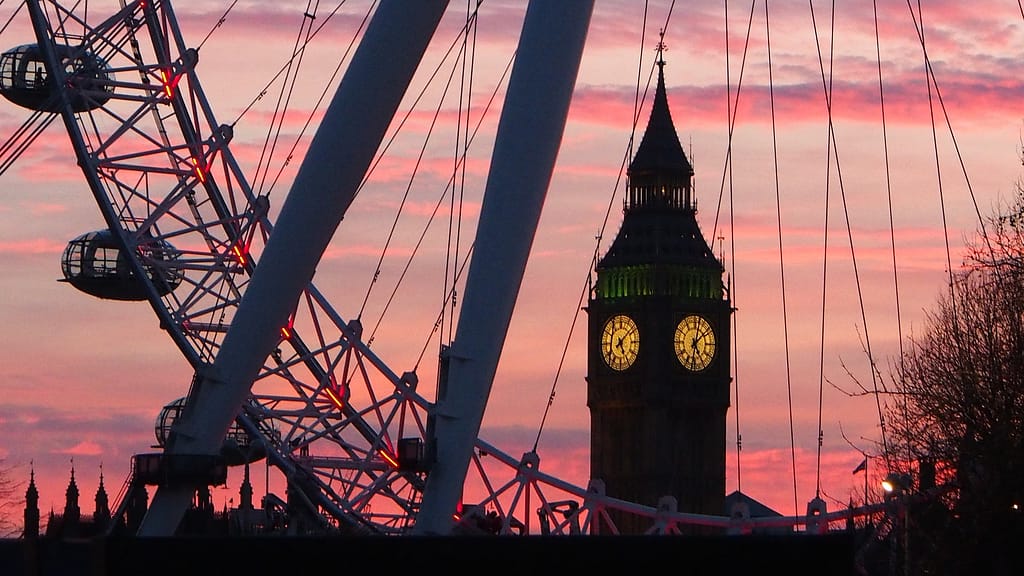 In England, family and friends will gather together and wait for the bells of Big Ben to ring in the new year and in London, thousands will line the streets of the South Bank or Victoria Embankment to view one of the most amazing fireworks displays in the world first hand and, after the last stroke of midnight, many will link arms and sing Auld Lang Syne, a traditional verse written by Scottish poet Robert Burns in 1788 whose words describe two friends reminiscing and raising a glass to old times.
Scotland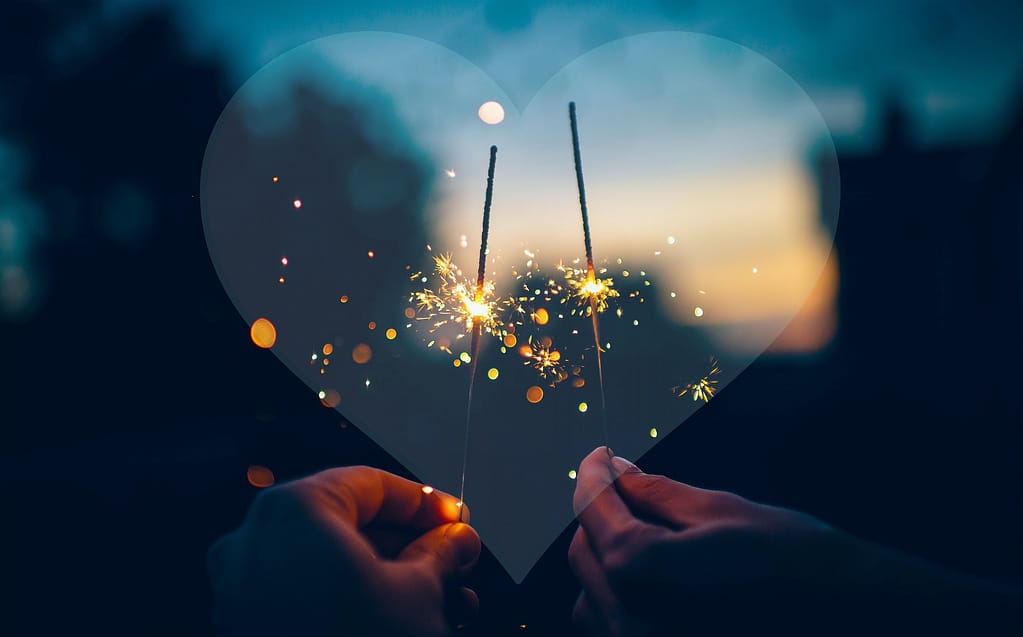 In Scotland, you can celebrate Hogmanay with special meals with family and friends and street parties with music, dancing and fireworks. As in England, gatherings often end with the singing of "Auld Lang Syne".
Ireland
During our research for this post, we discovered that families in Ireland ward off evil spirits and look to make way for a healthy and prosperous new year by banging loaves of Christmas bread against the walls and doors throughout their homes. However, Dave, Milly's husband is Irish and he has never actually done this! Let us know how you celebrate NYE in Ireland if any different.
USA
Whilst there are numerous time zones throughout the USA meaning that people will see in the New Year at different times depending on where they live, the most synonymous visualisation of Americans seeing in the new year would be of the traditional Times Square ball drop. Whilst party-goers have seen the New Year at Times Square since 1904, it was not until 1907 that the first ball drop took place from a flagpole atop of One Times Square.
The original ball used for the first ball drop was made of iron and wood, measured 5 feet in diameter and weighed 700 pounds. This year's ball is 2 feet in diameter, weighs 11,875 pounds and is covered with 2,688 Waterford Crystal triangles that vary in size from 4 ¾ inches to 5 ¾ inches per side. with officials having to replace 192 of the 2,688 crystals every year!
You can view the ball drop along Broadway, from 43rd Street to 50th Street or along Seventh Avenue as far north as 59th Street.
Brazil
Brazil has a number of New Year's traditions.
Dress in white to seek peace and purification but wear your underwear BRIGHT with red for love and yellow for money.
Eat 7 grapes for both financial and spiritual abundance.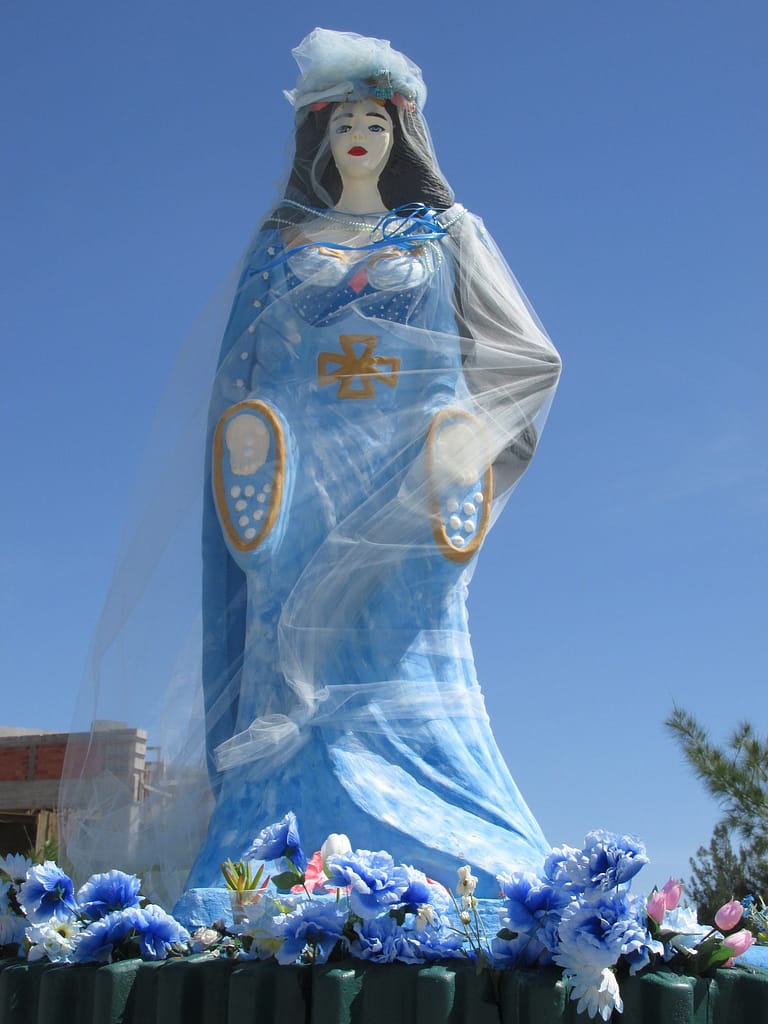 Customs dictates that people immediately head to the beach after midnight and jump seven waves. while making seven wishes and sending small boats with offerings of white flowers, candles and fruit to Yemanja, the goddess of water.
Denmark
In Denmark, it is usual for friends, family and neighbours to smash plates at your front door. According to tradition, the more fragments you find in your entryway, the more luck you'll have in the new year.
Happy New Year!
Wherever and however you celebrate, Milly and I would like to thank you for following us and wish you and your loved ones a happy, healthy and prosperous new year!
We are curious to learn about new year's traditions around the world. How do you celebrate the new year where you live? Let us know about any traditions that you may have either as a country or in your family in particular.
Remember, the only thing holding you back is you!
Much love
Colleene and Milly