What are New Year's Resolutions?
Every year millions of us head into the new year determined to make it the best one yet. We make New Year's Resolutions, resolving to give up practices which are not good for us. For instance, overeating, eating unhealthily, drinking too much or not exercising enough. And instead resolving to adopt healthier practices throughout the year.
Origins of The New Year's Resolution
New Year's Resolutions are not a modern-day practice. In fact, such promises can be traced back over 4,000 years.
During the 12-day New Year celebration known Akitu, the ancient Babylonians would plant crops, crown a new king (or pledge their loyalty to the reigning king), and make promises to the gods to pay their debts and return any borrowed items. They believed that if they kept their word, the gods would look favourably on them for the year ahead.
New Year's Resolutions with the Ancient Romans
In 46 B.C. Emperor Julius Caesar introduced the new Roman calendar. Declaring January 1st as the start of the new year in honour of Janus, a two-faced God who symbolically looked back into the previous year and forwards into the new year. Romans would offer sacrifices to Janus and make promises of good behaviour for the year ahead.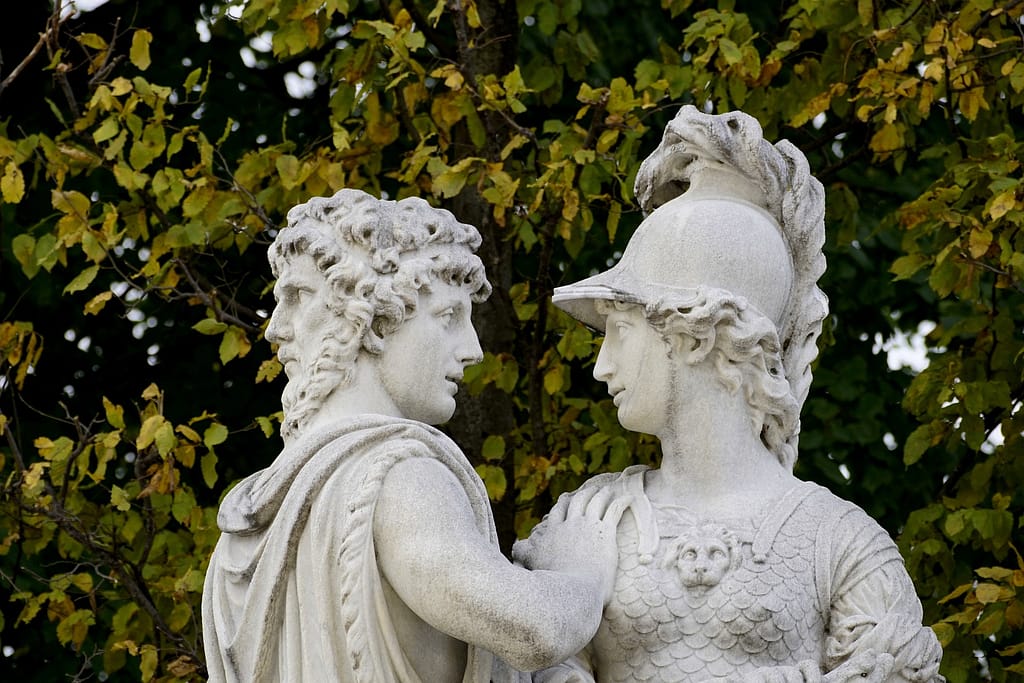 Regency Period New Year's Resolutions
However, the first coining of the term "New Year's Resolution" was not till 1813 in an article entitled "The Friday Lecture" published in a Boston newspaper. The article read:
"And yet, I believe there are multitudes of people, accustomed to receive injunctions of new year resolutions, who will sin all the month of December, with a serious determination of beginning the new year with new resolutions and new behaviour, and with the full belief that they shall thus expiate and wipe away all their former faults."
Modern day New Year's Resolutions
This mindset appears to be as commonplace today as it was in 1813 with many seeing the new year as an opportunity to wipe the slate clean and start afresh. A chance to forget wrongdoings and start over. A promise to oneself to improve on any one or more aspects of our life. Unfortunately, if you set yourself an unrealistic goal (as many of us undoubtedly do) we will most give up by January 19th. This day is commonly referred to as "Quitters Day!".
The key to success then would seem to be to keep resolutions simple and achievable and not to try and change too many areas of our life at once.
New Year's Resolutions Ideas
Eating healthily
Exercising more
Losing weight
Giving up smoking or drinking
Stopping nail biting
Flossing daily
Saving more or taking more control over finances
Reading more or learning a new skill
Making more time for personal growth
Practising daily gratitude and journaling
Our Goals For the Year Ahead
Our goal this year is to stop wasting time. Especially time-wasting on pointless social media scrolling.
To read at least one self-growth book every month as well as reading fiction books in between.
For Milly this is nothing new as she is an absolute bookworm and loves nothing more than adding to her TBR collection but for me, as much as I too adore reading, this is sometimes more of a challenge as I often don't feel like reading for pleasure after a full day reading contracts and legal documentation at work. However, I shall be rising to this challenge and will check in with you guys often to let you know how I am getting on.
Let us know whether you have set yourself a goal or challenge and how you are getting on. Remember, the only thing holding you back is you!
Much love
Colleene and Milly