With the start of a new year comes the promise of new books to read, new reading goals and of course my Essential 2023 TBR List.
I love setting my reading goals on Goodreads. Every time I finish a book, I get to press the 'I finished reading' button on my app. I love how it adds up to my list of already-read books. (I know simple things right?)
The chance to lose oneself in a story and immerse in beautiful worlds and different timelines whilst bonding with unforgettable characters is undoubtedly one of life's greatest pleasures.
This year I have set my goal to 52 books. Less than last year, but it's going to be a busy year for me and I rather not stress myself out.
I already committed to 12 self-help books. You can find my list here.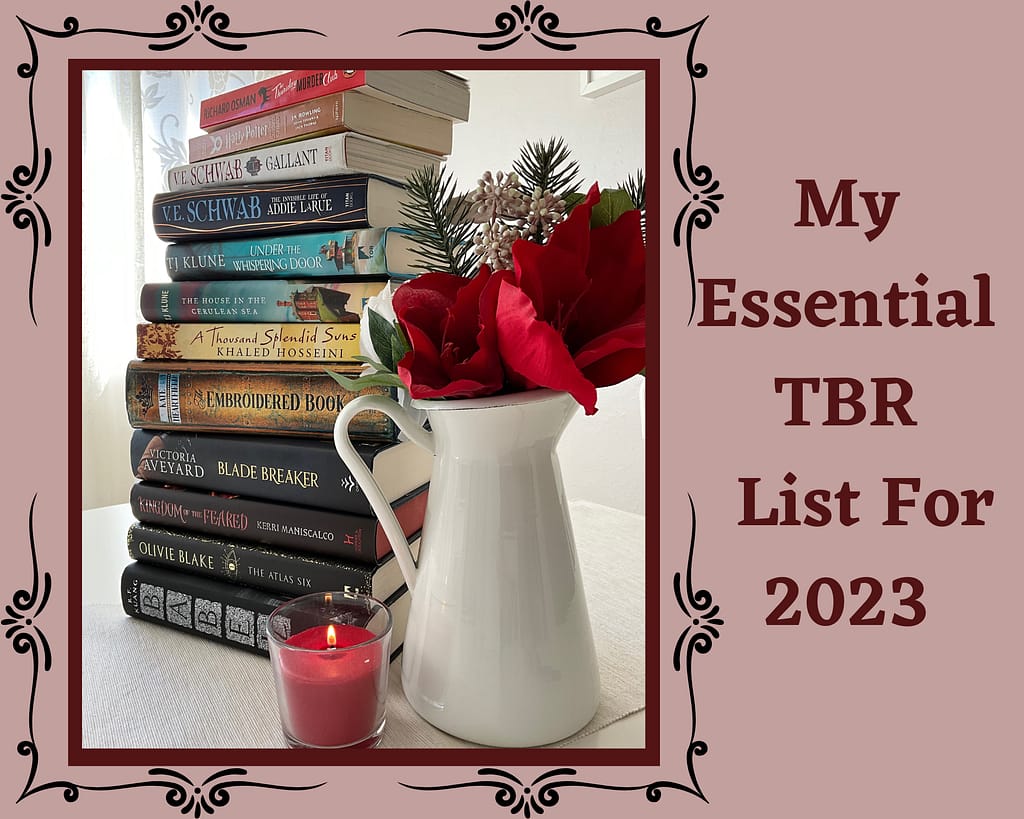 Although I like to plan my reads for every month, I don't like planning the whole year. After all, I might not be in the mood to read a certain book or there might be new releases. Therefore the list below is my 'Essential 2023 TBR' list. Those books I definitely need to read this year without fail.
Let's get to it:
Kingdom Of The Feared – Kerri Maniscalco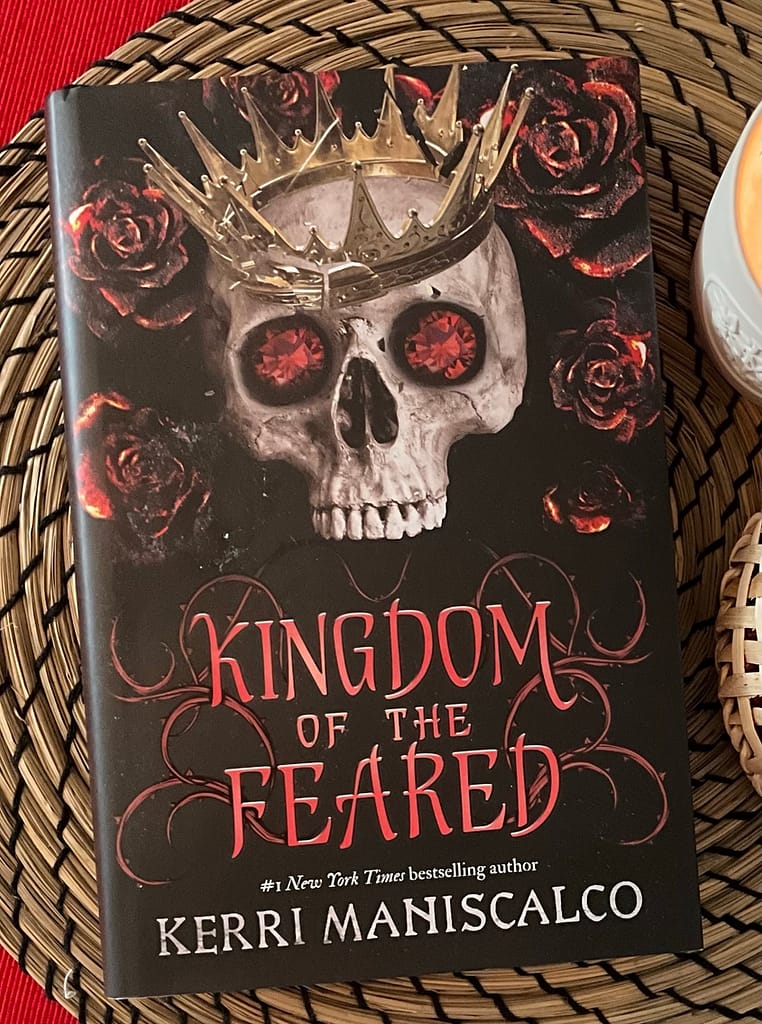 In this third and final instalment of the trilogy Kingdom Of The Wicked, we continue reading about Emilia's and Wrath's 'love' story. In the previous book, we were left on a cliffhanger, with Emilia finding out that her twin Vittoria was still very much alive. Trying to balance her relationship with Wrath, the discovery of her sister's deception and solving a murder of a high-ranking member from House Greed, Emilia finds herself with her hands full, to say the least.
New truths will be uncovered and a race against time to break a curse that will ultimately define her future with the Prince of Hell, Wrath.
I really enjoyed the previous two books in this trilogy and look forward to the 'hopefully' happy ending for Emilia and the gorgeous Wrath.
The Thursday Murder Club – Richard Osman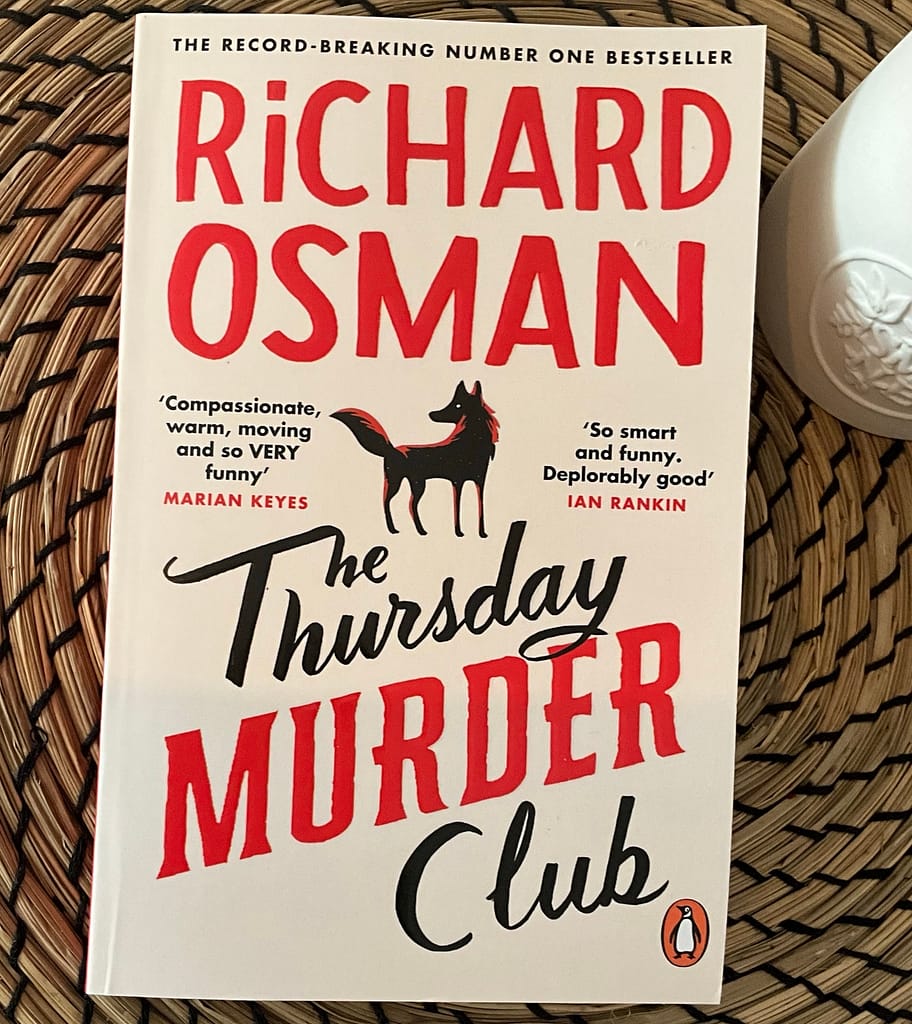 In this charming murder mystery novel, we meet four unlikely friends, Elizabeth, Joyce, Ibrahim and Ron, who meet up once a week to investigate unsolved murders.
After a brutal killing takes place right on their very doorstep, the four friends find themselves right in the thick of it, their first live case. They might be pushing eighty, but that doesn't mean they don't have a few tricks up their sleeves.
This book has been frequently recommended by friends and social media. I literally cannot wait to get started on it.
Harry Potter & The Cursed Child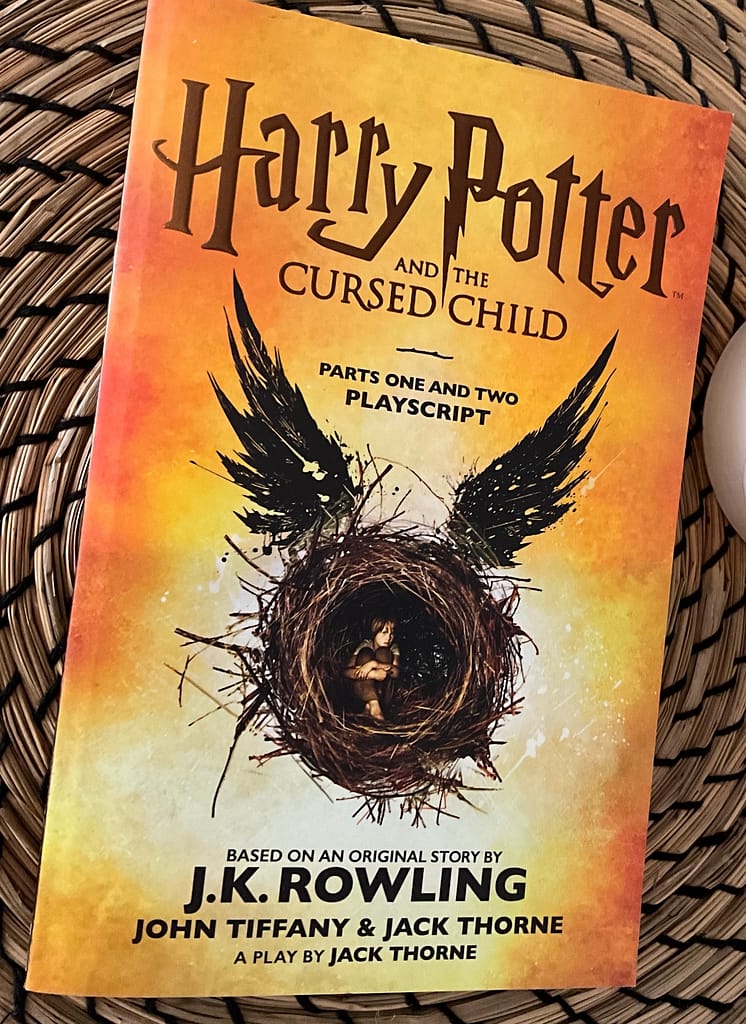 Nineteen years after the famous Battle Of Hogwarts, we find Harry Potter all grown up, husband, father of three school-aged children and an overworked employee at the Ministry Of Magic.
Meanwhile, his youngest son Albus struggles with the weight of his family's legacy. A legacy he never wanted.
As he embarks on his own journey, the past and the present coalesce in a menacing way, one that will bring an uncomfortable truth to both Albus and his father Harry. Darkness comes from unexpected places.
I confess to being a die-hard Harry Potter fan. Yes, I have read all the books multiple times, I have visited Harry Potter Hogsmeade and Diagon Alley in Orlando Florida and I have also been to Warner Bros Harry Potter World in London. And yet, I still haven't read The Cursed Child. So this year will be the year I get to it, no more excuses.
Gallant – V. E Schwab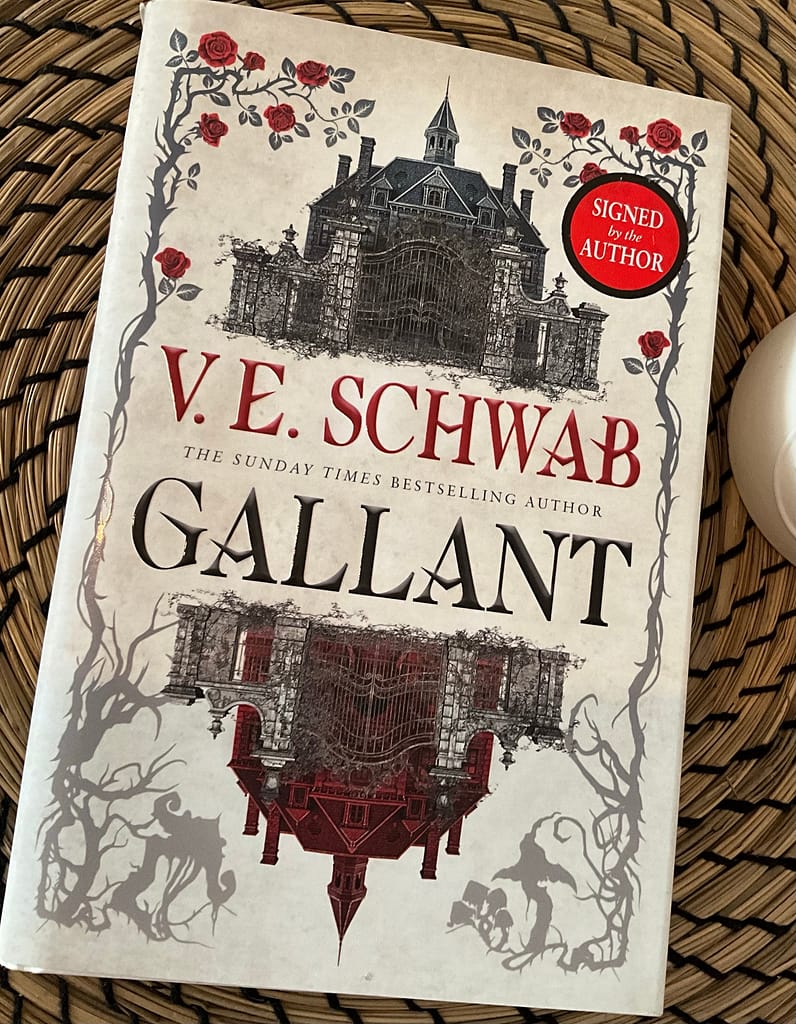 Olivia Prior is sixteen years old and missing three things: her mother, her father and her voice. Her mother disappeared all at once and her father followed soon after, but her voice, she never had to start with.
As we are introduced to Olivia, she is approaching the end of her time at Merilance School for Girls. During this time she receives a letter from an uncle she's never met and is summoned to his estate, Gallant. When Olivia gets there she discovers that the letter she had received was years late. Her uncle had already passed away and those that remain at the estate are the servants and her cousin Matthew.
In order to remain at Gallant, Olivia must follow two rules: don't go out after dusk and always stay on the right side of the crumbling wall. She soon discovers that Gallant is a house of secrets, sitting in lonely vigil, where the ghouls are powerful.
Searching for answers about her family and her past, Olivia discovers a dark reflection of everything she knew. An ancient realm where ghosts take form and a dark master that sits waiting for her.
Under The Whispering Door – TJ Klune
Wallace Price has died, yet he doesn't believe he has. When a reaper comes to collect him from his own funeral, Wallace is infuriated. Though he starts to suspect that the reaper might be in fact right and he is really dead after all.
Hugo, the owner of the most peculiar tea shop, promises to help Wallace cross over and so he is left with no other option but to accept the truth. He is dead.
Even in death, Wallace still refuses to abandon his old life. A life of non-stop work.
As he spends time in Hugo's tea shop, talking to his customers and drinking tea, and joking with the resident ghost, Wallace wonders if he'd been missing something when he was alive.
Unfortunately, Wallace is given a week to pass through the door to the other side. He, therefore, sets his mind on living a lifetime in just seven days.
Babel – R.F Kuang
The year is 1836. The location: Oxford. A city of dreaming spires and the centre of all knowledge and progress in the world.
The Royal Institute of Translation, otherwise known as Babel, is the tower from which all the power of the Empire flows.
Robin Swift is an orphan from Canton and brought to England by a mysterious guardian. Babel seemed like paradise to him, but it became a prison instead.
Can a student stand against an Empire?
Blade Breaker – Victoria Aveyard
In the second instalment to the popular Realm Breaker series, we find ourselves back with Corayne and her band of unlikely companions. At the end of Realm Breaker, Corayne had closed one of the Spindles, but her journey had just begun.
With Queen Erida and her consort Taristan, marching across Allward and opening more portals into the nightmarish worlds, Corayne has no choice but to assemble an army of her own. She and her companions need to save the realm, but perilous lands await them. They will face assassins, otherworldly beasts and tempestuous seas as they rally a divided Ward to fight behind them.
Meanwhile, Taristan has unleashed an evil far worse than his army of corpses. The shadows hold deadly beings, an evil that might consume the world before there's any hope for victory.
I have always enjoyed Victoria Aveyard's books, and the Realm Breaker series is no exception. A story full of adventures and magic. What more can I ask for?
The Invisible Life Of Addie Larue – V.E. Schwab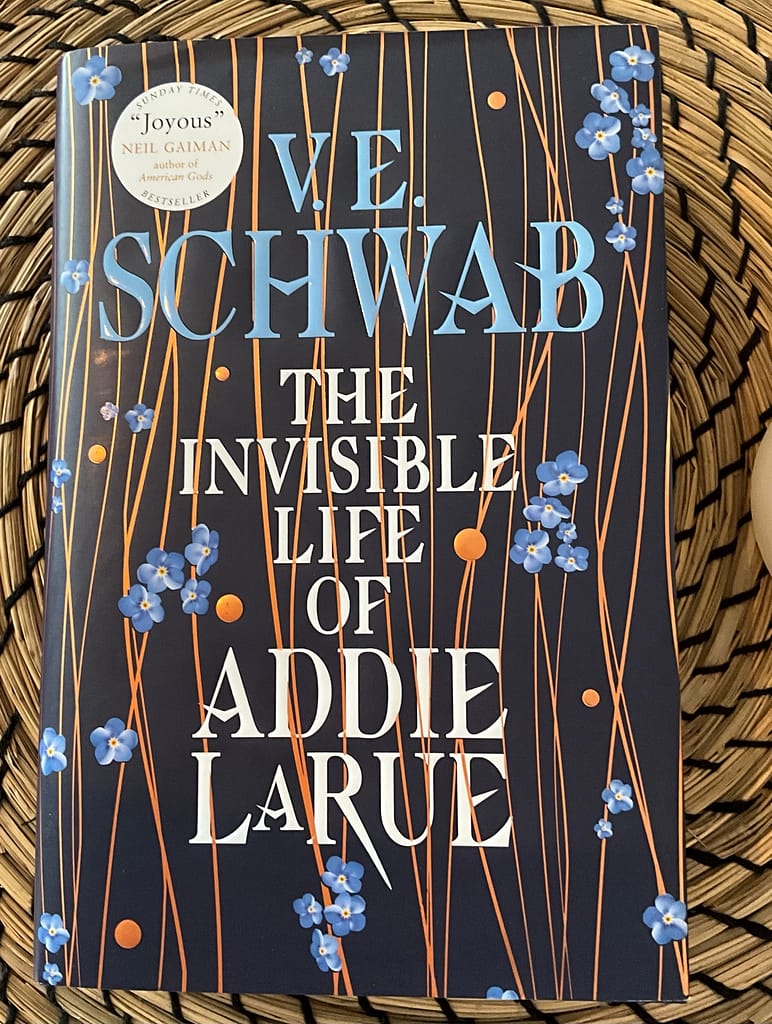 In this Sunday Bestseller, we meet Addie LaRue, a desperate young woman who makes a desperate bargain with the devil to live forever but be remembered by none.
Addie's invisible life begins. She becomes a shadow muse to artists throughout history, a forgotten friend, confidante and lover. But come the morning light she slips away.
After 300 years of living an invisible life, Addie longs to leave behind a remnant of herself, hoping that someone will remember her one day. And then she meets Henry in a small bookshop in Manhattan. Henry remembers her.
With new hope in her heart, Addie discovers that the devil never plays fair. And when her and Henry's life start to intertwine, they must face the consequences of the decisions they have made and the prices to be paid.
The Atlas Six – Olivia Blake
The Atlas Six is about six top magicians who get invited to secure a place in The Alexandrian Society. A society composed of the best magicians in the world and where their members are guardians to lost knowledge from ancient civilisations.
Those candidates who earn a place will secure a life of wealth, power and prestige.
This time around the chosen few are; Cosmologists, Libby Rhodes and Nicolas Ferrer de Verona. They can control matter with their minds. Reina Mori, a naturalist who can speak the language of life itself. Paris's Kamala, a telepath with unmatched powers of seduction. Tristan Caine, who can see secrets of the Universe. And finally Callum Nova, an empath who can manipulate the desires of others.
After being recruited by Atlas Blakey, the six travel to the Society's London headquarters. Here they must study and innovate within complex subject areas. If over the course of a year, they manage to prove themselves, they will survive. Or at least most of them will.
A Thousand Splendid Suns – Khaled Hosseini
When Mariam is sent to Kabul to marry a troubled and bitter man, named Rasheed, she is only fifteen years old. Her husband-to-be is thirty years her senior.
Almost two decades later and in a climate of growing unrest, tragedy strikes fifteen-year-old Laila. She must leave her home and join Mariam's unhappy household. A friendship is born between the two women, a bond as deep as sisters and as strong as the ties between mother and daughter.
As the Taliban rule over Afghanistan, the streets of Kabul are drowned with the loud sound of gunfire and exploding bombs. Life becomes a desperate struggle against starvation, brutality and fear, testing their endurance beyond their worst imaginings.
But love can move mountains, achieve the unexpected and prevail in the face of the most daunting obstacles. In the end, it is love that triumphs over death and destruction.
The Embroidered Book – Kate Heartfield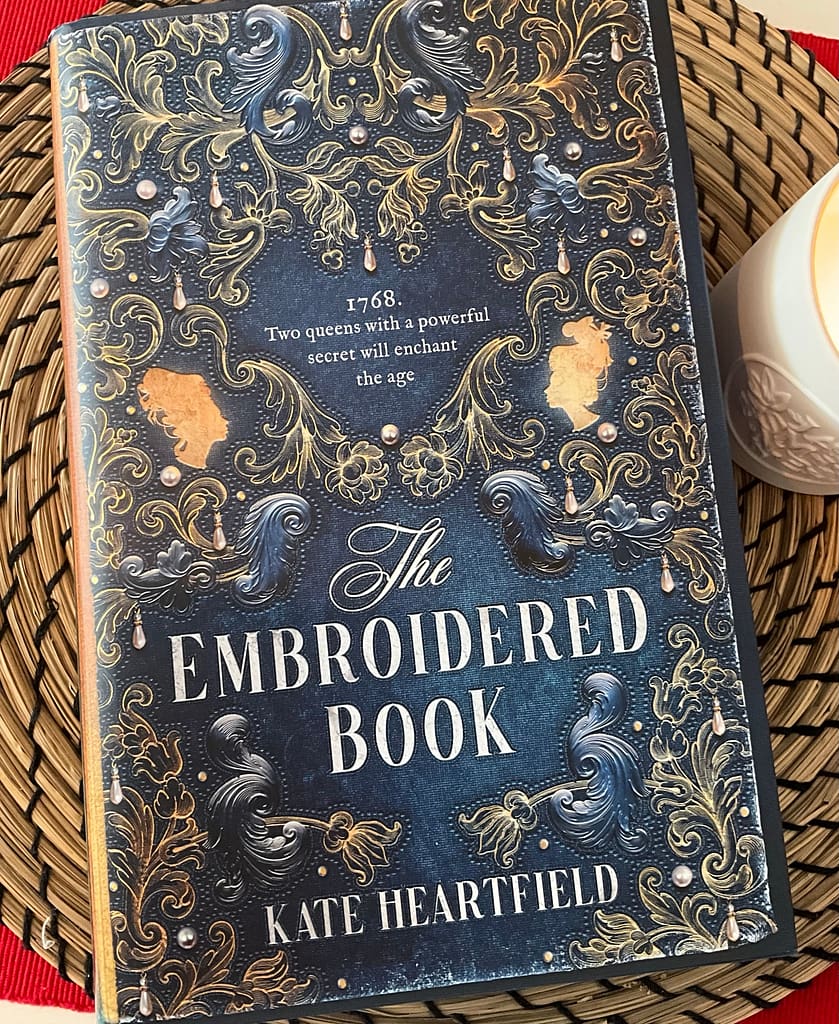 The year is 1768. Charlotte and Antoine are sisters. Daughters of the Habsburg Empress. Charlotte is sent to Naples to marry a man she has never met, whilst Antoine travels to France. There she is renamed, Marie Antoniette.
The story of two sisters, two queens separated by distance, alone but not powerless.
When they were children, they found a book of spells. Spells that work, with dark and unpredictable consequences. Both of them use the book to take control of their lives. Alas, every spell requires a sacrifice. As the love between the two sisters turns to rivalry, their actions send Europe spiralling into revolution.
The House In The Cerulean Sea – T.J. Klune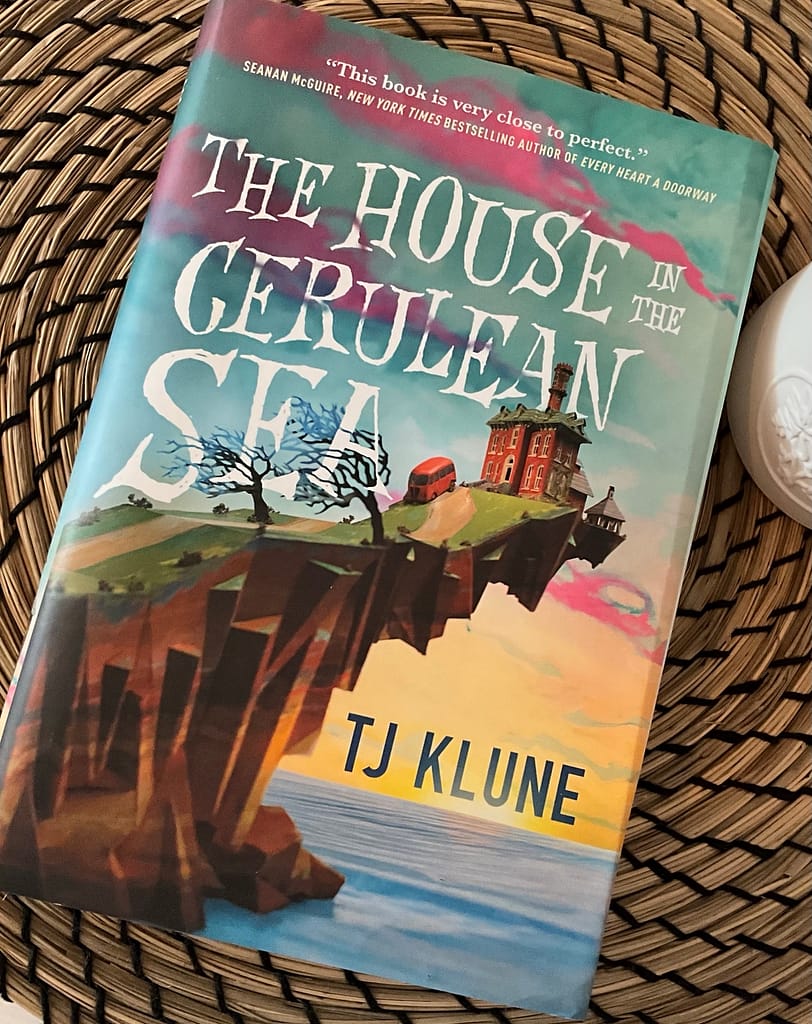 Linus Baker lives a simple and quiet life. H is a by-the-book caseworker in the Department in Charge of Magical Yourth, lives in a tiny house with his cat and his old records keep him company. Unfortunately for Linus, all this is about to change.
The Extremely Upper Management gives Linus a highly classified assignment. He must travel to an orphanage on a distant island and asses six dangerous magical children. Linus needs to determine whether they are indeed so dangerous as if to bring about the end of days.
On his arrival at the orphanage, Linus is greeted by a series of mysterious characters, one of which is Arthur Parnassus, the master of the establishment. Based on their growing friendship, Linus soon discovers that Arthur would do anything to keep the children safe, from his secret coming to light or letting the world burn.
What books are you looking forward to reading this year? Or do you decide what to read as you go along? Do let us know and also don't forget to recommend any great reads.
Happy Reading
Related Articles