I keep getting asked, "Which books have been your favourites so far this year?" Typically, by August, I'd have devoured nearly sixty books. But this year, well, it's been a bit slower on the reading front. But hey, I've been keeping busy; blogs don't write themselves, after all! So, I've decided to share a blog post featuring the titles that have truly stood out and earned, in my humble opinion, 5-star ratings. Don't forget to tell us in the comment section which books have earned your own 5-star seal of approval this year. So without further ado, let's dive into my 5-star reads so far – 2023.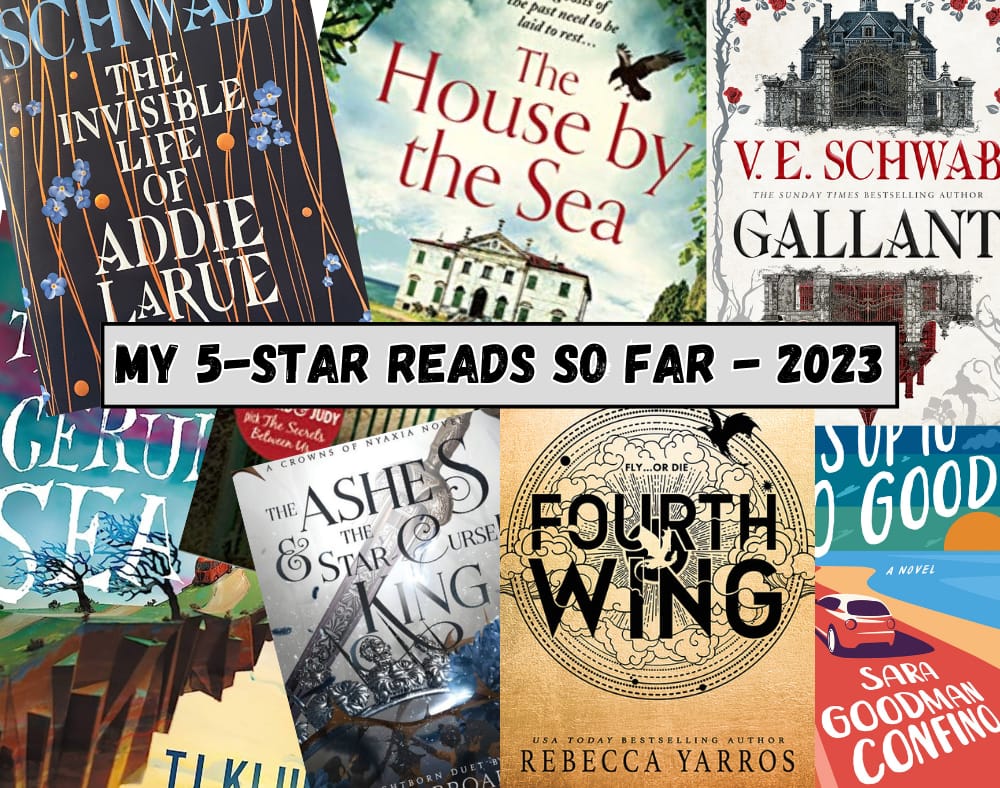 Amazon Associates
As an Amazon Associate, we earn a commission from qualifying purchases.  Some of the links on this post are affiliate links.  This means that if you click on the link and make a purchase we may earn a commission at no extra cost to you.  Learn more

here.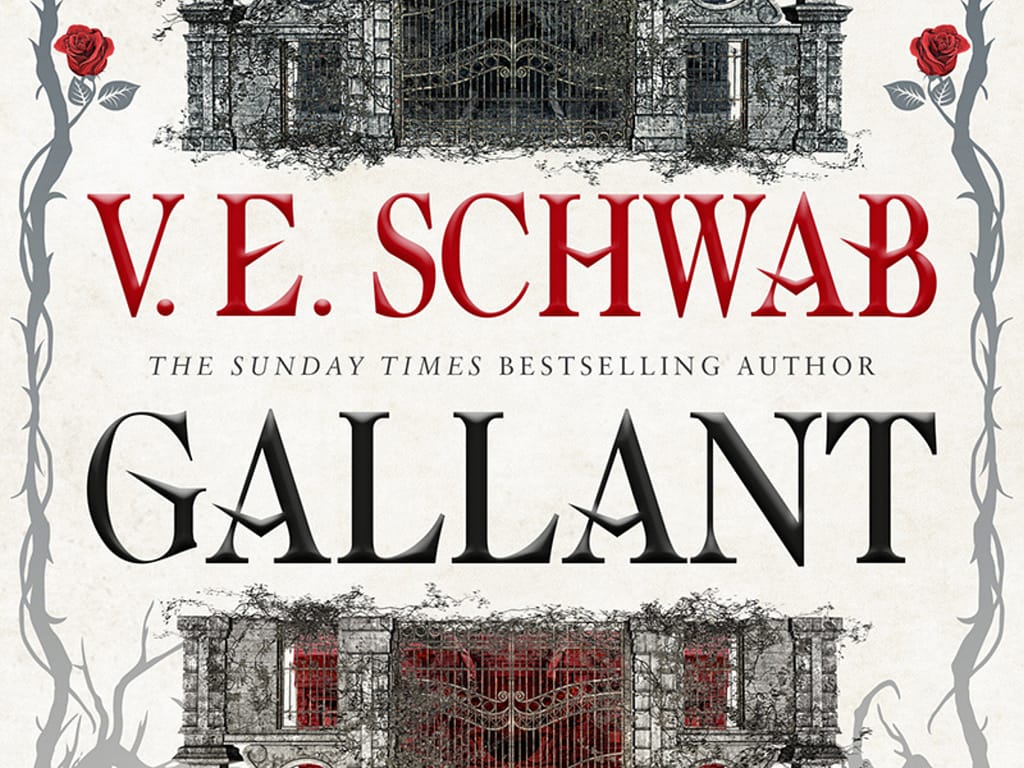 Olivia Prior is sixteen years old and missing three things: her mother, her father and her voice. Her mother disappeared all at once and her father followed soon after, but her voice, she never had to start with.
As we meet Olivia, she approaches the end of her time at Merilance School for Girls. During this period, she receives a letter from an uncle she's never met, summoning her to his estate, Gallant. When Olivia gets there she discovers that the letter she had received was years late. Her uncle had already passed away and those that remain at the estate are the servants and her cousin Matthew.
In order to remain at Gallant, Olivia must follow two rules: don't go out after dusk and always stay on the right side of the crumbling wall. She soon discovers that Gallant is a house of secrets, sitting in a lonely vigil, where the ghouls are powerful.
Searching for answers about her family and her past, Olivia discovers a dark reflection of everything she knew. An ancient realm where ghosts take form and a dark master that sits waiting for her.
My Review:
Gallant was absolutely delightful! Even weeks after finishing it, I couldn't stop recommending it to my family and friends. It was my first time reading anything by author V.E. Schwab, and I can assure you it won't be my last. Her writing style is simply enchanting, whimsical, and incredibly reader-friendly. The plot is masterfully crafted, maintaining a perfect pace, and the characters are beautifully developed.
The story was surrounded by mystery with an old house full of hidden rooms, secrets, ghosts and the big bad. An evil force trying to destroy the world.
Olivia never had any dialect in the book, and at first, I thought it would possibly bore me, but her character is so well-written that it was never a problem. I instantly fell in love with her and her tenacious spirit.
Gallant was a magical read as much as it was nerve-wracking. Great combination in my opinion. Adequate for young adults too, which is refreshing, considering all the smut that is the hype nowadays. Definitely on my list of top reads for 2023.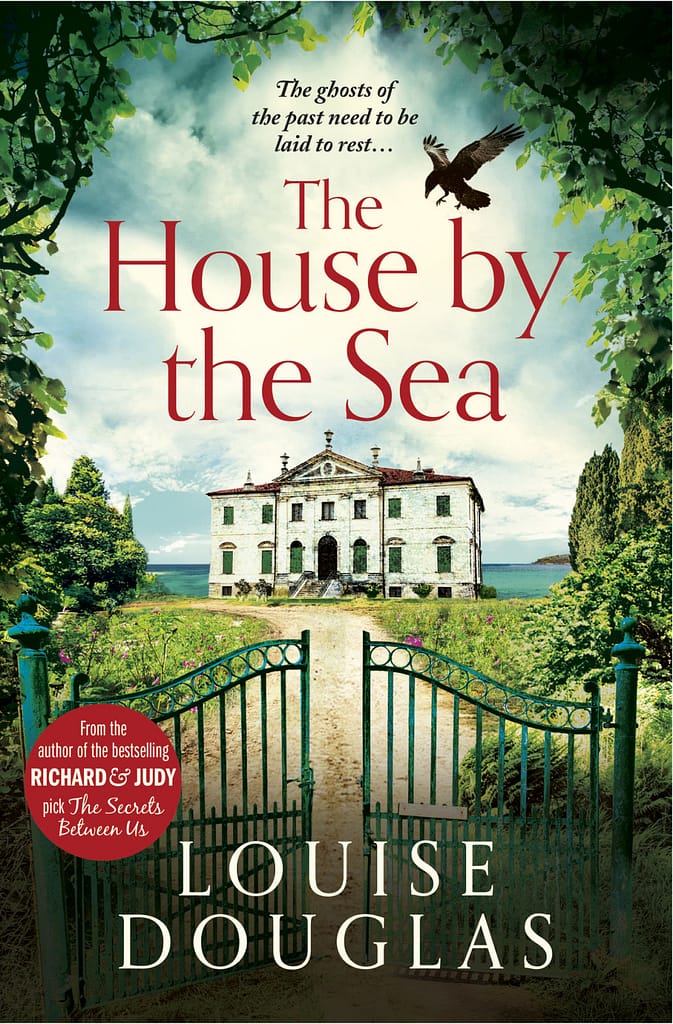 A chilling and unforgettable tale of betrayal, jealousy and mystery hidden in family history.
Edie's life was destroyed in the blink of an eye and the person to blame was her mother-in-law Anna. Years later when Anna passes away and with her marriage now over, the last thing Eddie expects is to inherit a long-abandoned Villa della Madonna del Mare, along with her now ex-husband.
She is so angry at the thought that even from her grave, Anna is still controlling her life and meddling in her affairs. Probably her last attempt to reunite her and ex-husband Joe.
As Edie arrives in Sicily, she is determined to leave Italy as soon as possible. Meet up with Joe, sell the villa, and go back to her life. But as the days pass, the villa starts shedding its mysterious secrets. Edie unwillingly at first, becomes attached to its ghosts and its past.
My Review:
The House By The Sea came highly recommended by a friend. It wasn't part of my TBR list for the month or the year, but as it happens many times, the book cover jumped out at me, closely followed by the synopsis. I picked it up on a Friday afternoon and was done by Tuesday morning.
This book…..I have no words. The description of the town, the weather, the scenery, and even the food, was so well written. It was hard not to get sucked into the story created by the author. I could actually see myself in Sicily, smelling the sea air and vividly seeing all the colours in every flower. I will go as far as saying that I could taste the amazing Mediterranean food. Louise Douglas left no stone unturned, delivering a full experience.
And then there's the characters. I instantly connected with Edie. Even if thankfully I cannot relate to her loss, I still felt her pain and her despair. Both she and Joe are broken individuals, their emotions so well laid out throughout the pages.
Even though I did figure out who the villain was halfway through the book, the mystery surrounding Edie's and Joe's story still kept me turning the pages late into the night.
If you love mystery stories with a touch of drama, set in beautiful locations, then this is the book for you.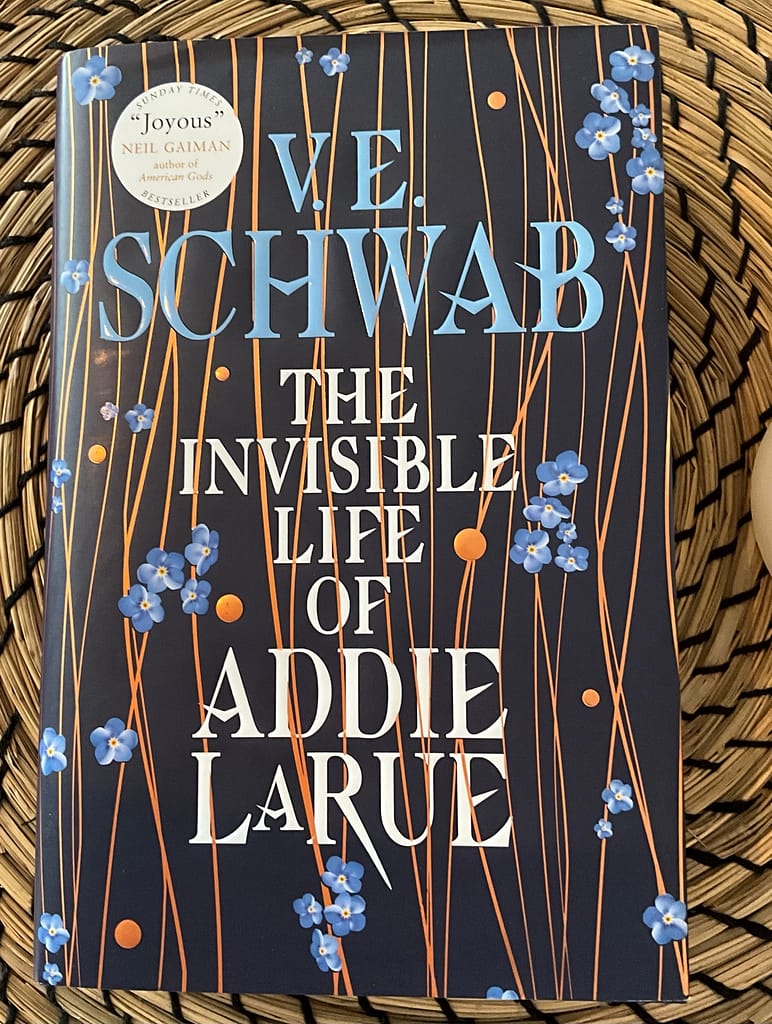 In this Sunday Bestseller, we meet Addie LaRue, a desperate young woman who makes a desperate bargain with the devil to live forever but be remembered by none.
Addie's invisible life begins. She becomes a shadow muse to artists throughout history, a forgotten friend, confidante and lover. But come the morning light she slips away.
After 300 years of living an invisible life, Addie longs to leave behind a remnant of herself. She lives in the hope that someone will remember her one day. One day she meets Henry in a small bookshop in Manhattan. Henry remembers her.
With new hope in her heart, Addie discovers that the devil never plays fair. So when her and Henry's lives start to intertwine, they must face the consequences of the decisions they have made. And like always there will be a price to be paid.
My Review:
'What is a person, if not the marks they leave behind?'. This book tore my heart out, chewed it, spit it out and then stared at the gaping hole in my heartless chest. Yes, it was an experience, to say the least.
The Invisible Life Of Addie Larue left me with the worst book hangover I've had in years. I felt the weight of this story. The heartbreak, the desperation, and the loneliness, but I also deeply felt the pure joy of living. Of those moments that take your breath away, of living in the now. I felt the love story like it was literally happening to me. I loved loved loved Addie. Really, I cannot emphasise enough how much this character means to me. Her fierceness, her strength, her courage!
VE Schwab has written a beautiful woven tapestry of loss, heartbreak and love. Her writing flows like poetry, almost lyrical. It captures you and pulls you deep into her masterful storytelling until you don't know where the story starts and you end.
This isn't by any means a fast-paced book. It's not meant to be read in one sitting, in fact, it's the kind of story that deserves to be read over a span of weeks. I knew from the first chapter, that this wasn't a book I wanted to rush through. No, this book makes you want to slow down and digest the literary masterpiece that it is. Definitely without a doubt my favourite read of 2023, and one of the best books I've ever read.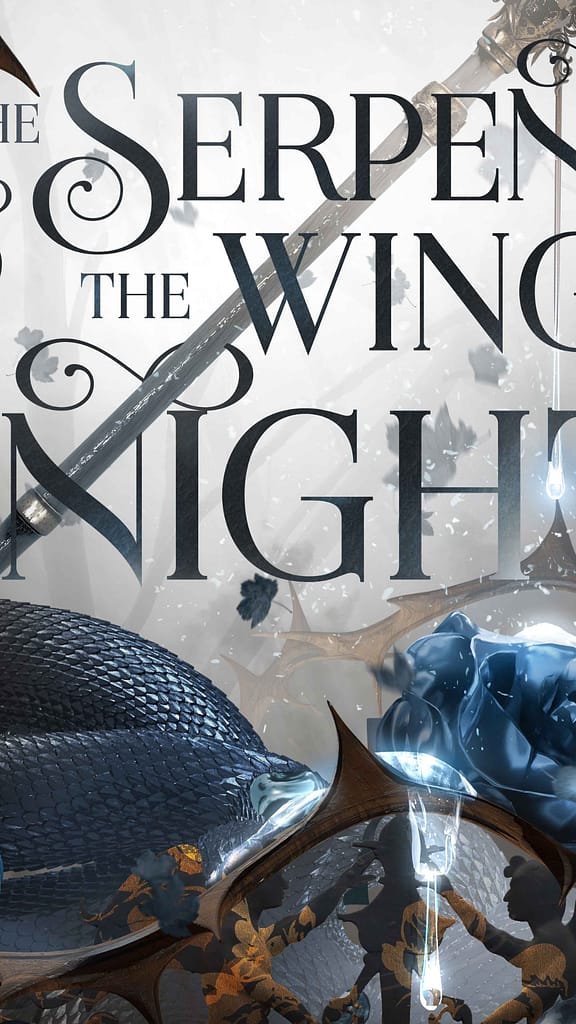 (Please research this book before reading as it might contain triggers of a sexual nature for some)
Oraya is the adopted human daughter of the Nightborn vampire King. She has been raised and trained to protect herself in a world designed to kill her. The rules of survival are simple, never trust, never yield and always guard your heart. Oraya knows her place. She is a human in a world of predators.
The Kejari is a legendary tournament hosted by the Goddess of Death herself, Nyaxia. Entering is the only chance Oraya has to become something other than prey. And even though she has been training for this all her life, she knows that winning won't be easy. Not when she has to compete against some of the most vicious warriors from all three vampire houses.
Reluctantly she agrees to form an alliance with Raihn, a mysterious and dangerous vampire. A ruthless and efficient killer and enemy to her Father's crown.
Yet, the thing that terrifies Oraya most is how she finds herself drawn to him. All is not as it seems when it comes to Raihn. Turns out he might understand her better than anyone she has yet met.
However, there is no room for friendships or compassion in the Kejari. As war brews for the House of Night, everything Oraya thought she knew shatters. One thing is for certain, her blossoming attraction to Raihn could be her downfall, especially in a kingdom where nothing is more deadly than love.
My Review
This book was NOT on my TBR for the month. In fact, I didn't even own it. Yet, my friend Daisy mentioned it to me and it piqued my curiosity. As it's well known, (unless you are new to our blog, in which case let me introduce myself) my preferred genre is fantasy, and as it had been quite a while since I had read a good vampire story, I decided to give it a go. I dived in and I didn't come up for air until I finished it. This book was a ride and a half. It took off and didn't slow down once.
If you are not a fantasy lover, then you can skip this review. This book is jam-packed with everything I love about fantasy stories. Fast-paced, enemy-to-lovers troupe, kick-ass female main character and powerful, hot male vampire! I know, cliche right?
But the plot was great, the characters are witty and funny, and the fight scenes are explosive and well written, Plus, there are a few plot twists in the end that will have you reaching out for book two immediately. (I did anyway).
This is the first book I have read by this author and it won't be my last. For all my fantasy-crazed friends, (you know who you are) trust me you want to read this one!!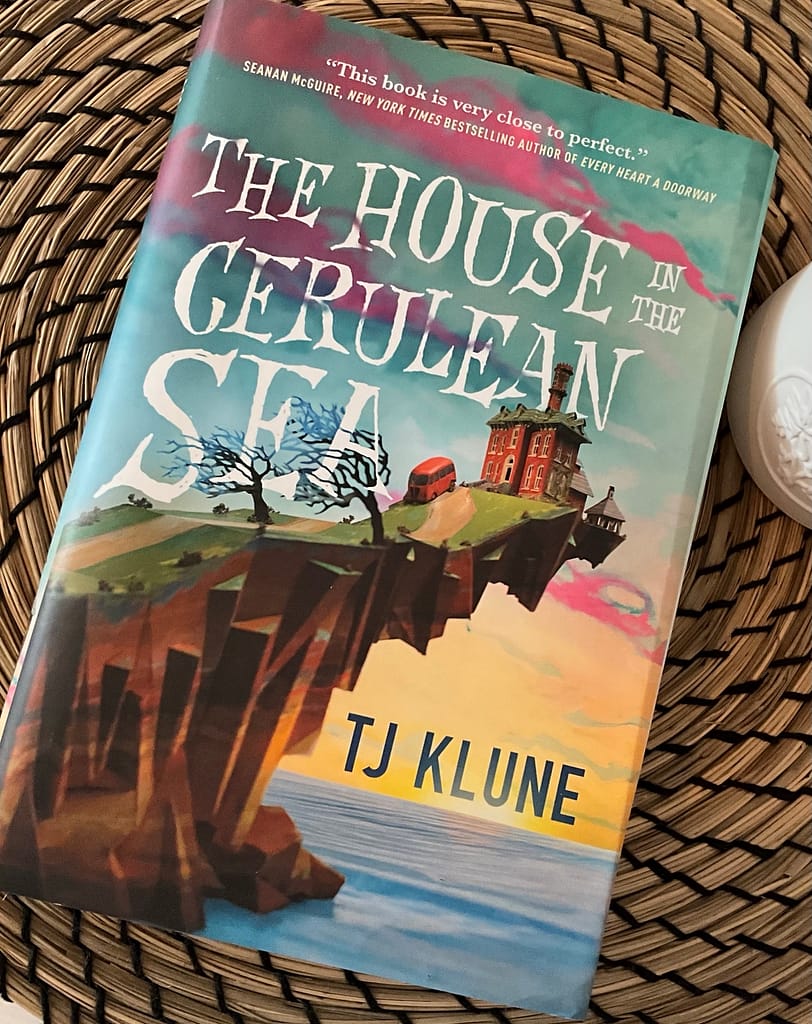 Linus Baker lives a simple and quiet life. H is a by-the-book caseworker in the Department in Charge of Magical Yourth, lives in a tiny house with his cat and his old records keep him company. Unfortunately for Linus, all this is about to change.
The Extremely Upper Management gives Linus a highly classified assignment. He must travel to an orphanage on a distant island and asses six dangerous magical children. Linus needs to determine whether they are indeed so dangerous as if to bring about the end of days.
Upon arriving at the orphanage, Linus encounters a series of mysterious characters, including Arthur Parnassus, who is the master of the establishment. Based on their growing friendship, Linus soon discovers that Arthur would do anything to keep the children safe, from his secret coming to light or letting the world burn.
My Review
This book has been hyped out on all social platforms and guess what? I am without shame, about to jump on the bandwagon and tell you all how incredibly amazing it is.
What a treat of a book, it gave me all the feels and then some. A bundle of darkness covered in cookies and cream, with an extra layer of caramel topping. Yes, it was GOOD. It made my heart simultaneously feel heavy and light, back and forth like a pendulum!
The House In The Cerulean Sea is a Young Adult Fantasy book with a hint of romance. But don't let that throw you off from reading it. This book is embedded with tiny buckets of wisdom and truth throughout.
Full of charming characters, adults and children alike, this is a story about finding family and love in the most unusual of places. A story about accepting others for who they are, which fits in perfectly with the current judgemental world we live in.
With fantastic world-building and even better character development, this book was vulnerable, delightful, enchanting and at times, heartbreaking.
My soul needed to read this.
"The world likes to see things in black and white, in moral and immoral. But there is gray in between. And just because a person is capable of wickedness, doesn't mean they will act upon it. And then there is the notion of perceived immorality"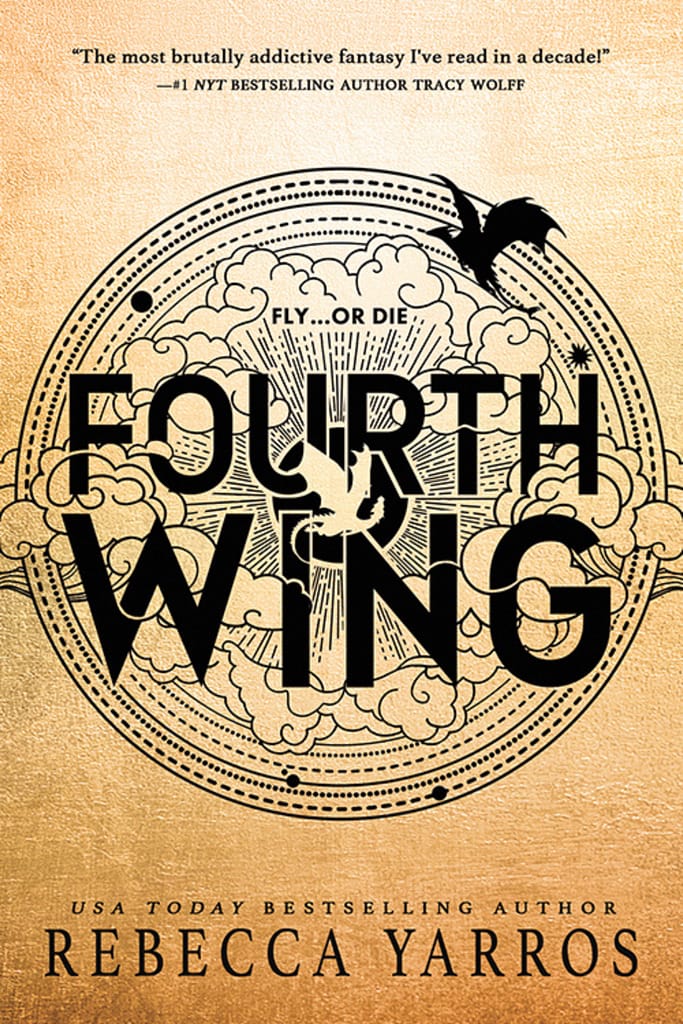 Violet Sorrengail is twenty years old and supposed to enter the Scribe Quadrant. However, her mother has other plans. Dragging her away from what she loves most, books, history and a quiet life, Violet now finds herself ordered to join hundreds of candidates striving to become the elite of Navarre. Dragon riders.
The fact that she suffers from a chronic illness and that she is smaller than most does not go well in her favour. After all, dragons don't bond to fragile humans. In fact, they incinerate them.
Violet will need to overcome challenge after challenge and dig deep into a well of courage she didn't know she possessed.
Alliances will be forged, lives will be lost and traitors will become allies. It's either graduate or die!
My Review
This book…….. tore my heart out, took it on a wild ride and then went ahead and ate it for dinner!! A super hyped book if there ever was one. My social media feeds have been swamped with reels on Fourth Wing bringing on some reluctance about reading it. After all, had it not lived up to the hype, I would have been the odd one out. Luckily that wasn't the case. So, during my time away in July, I decided to dive in. I am not exaggerating when I say I didn't come up for air until I finished reading it. The pages kept turning as if by magic, either that or an obsessive need on my behalf to find out how the story ends.
Fourth Wing is packed with all the elements of a great fantasy read. Magic, dragons, non-stop action, enemies to lovers, and my favourite part, a fantastic female heroine, full of flaws but brimming with badassery! Did I mention the dragons???
Cleverly Written Characters:
The main character, Violet, is one of the best-written characters I have ever come across. She is a young woman with good intentions, trying hard to not let the ruthlessness of the world she lives in change her. Violet comes across as funny and witty, but her greatest asset is her bravery, her inner strength and her endless determination to persevere. Yarrow wrote a character suffering from a chronic illness, and in doing so showed us what real strength is all about.
And then we have Xaden. Again, a character with depth and then some. The author shows us the obvious strong exterior, and yet beautifully guides us to understand his character on a much deeper level. Without giving too much away to potential readers, his character development throughout the book is what I live for as a reader.
The world-building, the magic system and the relationships between a diverse group of young people were in my opinion, exceptionally written. It captured my attention from the very start, plunging me headfirst into a seamlessly created world. And then there's the dragons! Never have I loved dragons so fiercely since the days when my main obsession was A Song Of Fire And Ice by George R Martin, otherwise known as Game Of Thrones to the TV show fans.
My One Criticism
It's a tiny one, but it bothered me. There is a certain villain, who from the very start, just hates Violet with a passion. And whilst the author made it really easy for me to dislike him from the get-go, I wish there would have been more depth to his character. Then again, maybe he just intended to come across as a psycho, in which case, Yarros did a great job!
It's worth pointing out that, even if he came across as the main evil in the story, it isn't so. The villains have a more subtle role in this book. A particular much-loved character took a turn to the dark side towards the end of the book. Whilst I spent a good part of the story rooting for him/her (no spoilers here), by the end I wanted to strangle him/her!
Conclusion
The ending destroyed me. My friend Kat (who may I add gave up precious hours of sleep whilst obsessing about it too) has in her possession a few distraught selfies of me crying. Yes, I cried the ugly, my heart hurts, the author sucks, cry. I am not ashamed, the heartbreak was real. I felt the same way when a certain Harry Potter character met his untimely death. My point is, that if an author can make me feel a loss in such a capacity, then that author has automatically made it to my list of automatic buys. This means, that no matter what Yarros writes next, I will be reading it.
And then there is the final plot twist. All I will say is that it has perfectly set the tone for the second instalment, coming to us in November 2023. All hell will break loose and I for one cannot wait to immerse myself once again in this ruthless world and its characters. An epic fantasy story beautifully crafted by Rebecca Yarros.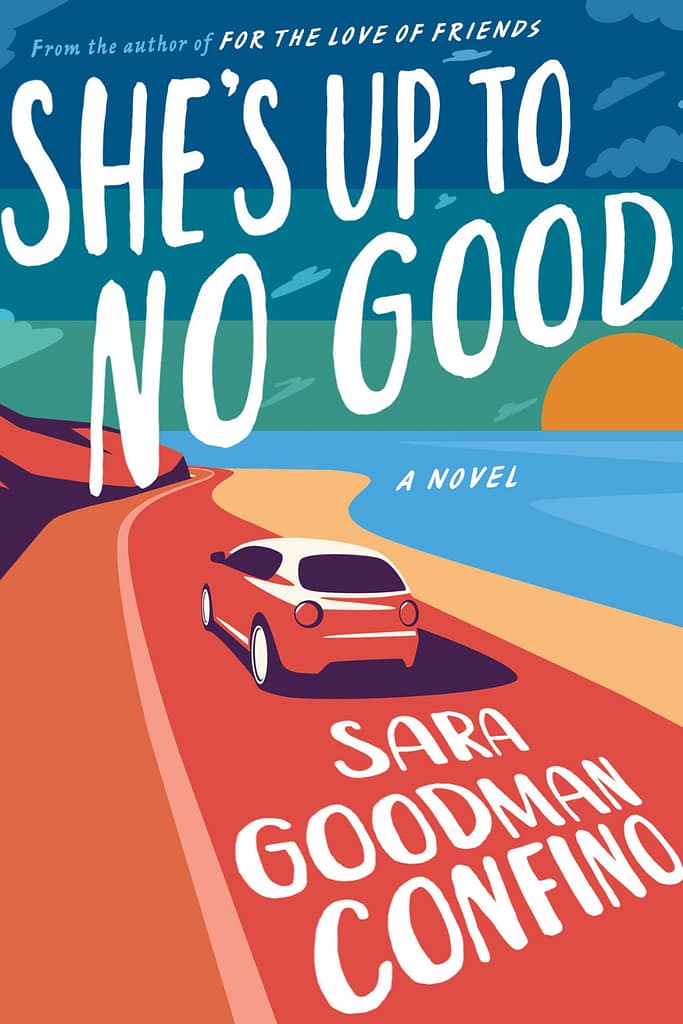 Jenna gets blindsided when, four years into her marriage, her husband asks for a divorce. Suddenly she finds herself with plenty of time on her hands and an unpredictable future ahead. With the desire for change, she decides to accompany her eccentric grandmother Evelyn on a road trip to the seaside of Massachusetts. A town where much of their family history was shaped.
As they hit the road, Evelyn tells Jenna about the star-crossed teenage romance that captured her heart more than seventy years ago and how it changed the course of her life. Even though she can't stop talking about Tony, her unforgettable and forbidden first love, Evelyn insists that the return to her hometown isn't about him at all.
When they arrive, Jenna meets Joe, Tony's attentive great-nephew. They soon form a friendship which gives her the confidence and distance she desperately needs to help her put the pain of her broken marriage behind her.
As Evelyn's past unfolds, full of secrets and truths, Jenna discovers a new side of her grandmother and of herself. One she never knew existed, and with it, she learns that the possibilities for healing can come when one least expects it.
Review:
This story gave me all the feels. It was so refreshing to read a romance book without pages upon pages of smut. Just a good old romance novel, full of charm, wit and characters with the capacity to pull at your heartstrings.
Evelyn's past and her relationship with Tony was without a doubt my favourite part of the book. It reminded me of those times when my father would talk about when he was young, and how much the world has changed since. I honestly think that we don't pay enough attention to our elders and the stories they carry with them. Especially those stories that are so different from the way of life we lead today.
She's Up To No Good is a book about new beginnings, forgiveness and embracing the good along with the bad, with a dash of romance thrown into the mix. I gave it a 4-star rating on Goodreads, and I will definitely be reading more books by this author.
Conclusion
That's it for now. There are still four more months left in 2023, and I have some high expectations for some of the titles on my TBR. Stay tuned for the end-of-the-year review.
Sharing Is Caring:
Related Articles You Might Enjoy: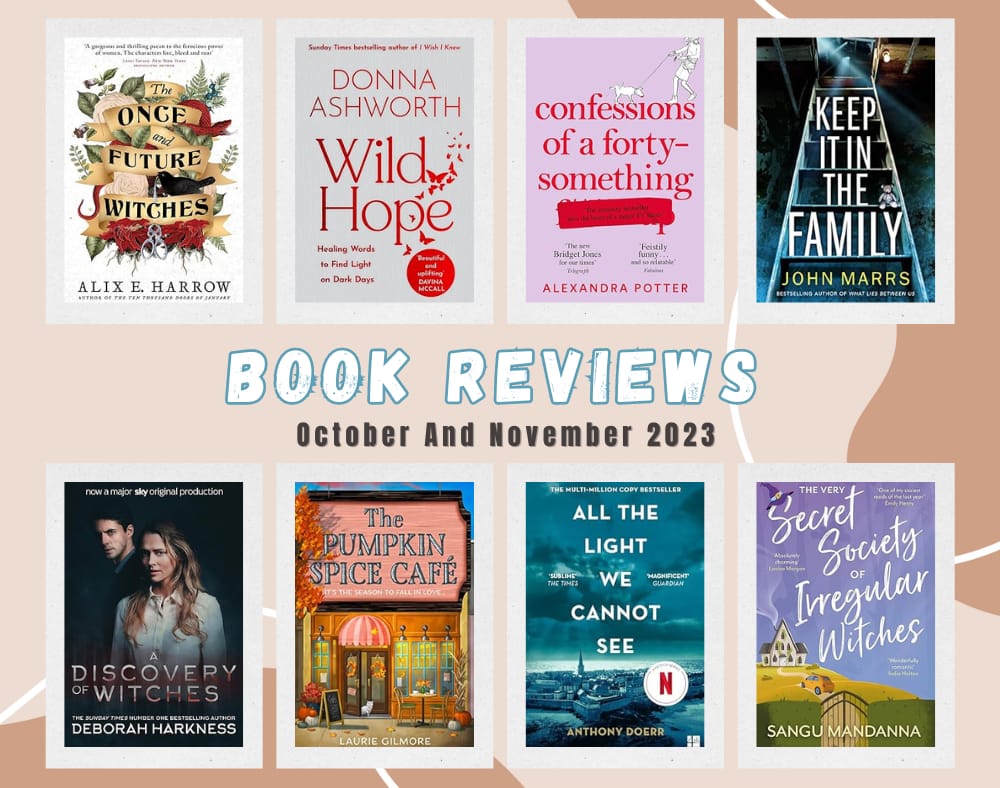 October was exceptionally busy, leaving me with minimal time for reading—only two books, to be…