You blinked and it's Monday. Where did the weekend go? Hands up all those who love Mondays…..Okay, I understand the lack of enthusiasm. After all, Monday seems to be the day we unwillingly drag ourselves back to school, back to work, and back to the unfinished to-do list from last week.
The beginning of the week can be rough, even daunting for some, and yet it's another opportunity to start something awesome. Whilst some of us thrive on the opportunity to put our pretty planners to good use, others might feel like Monday is just another chance to jump on the Ferris wheel and go through the motions of yet another mundane week.
MONDAY IS THE BEST DAY OF THE WEEK
Would you believe me when I say that Monday could very well be the best day of the week?
There is actual research that proves that if we start a new project or a goal on a Monday, we are more likely to follow through.
Check out research carried out by Psychologicalscience.org. These studies show that we tend to be more motivated at the beginning of a certain period. Like, say a Monday, the first day of the month or the New Year.
MONDAY MORNING MOTIVATIONAL QUOTES
So it's Monday. Somehow it always comes around. Every seven days like clockwork. We have two choices, be miserable for the rest of the day, therefore setting up the week for failure or be optimistic about the days ahead.
With this in mind, we have compiled a few Monday morning motivation quotes to give you an inspirational boost and set you up for a brilliant week.
We hope these quotes brighten up your day and that you like us, end up embracing Monday!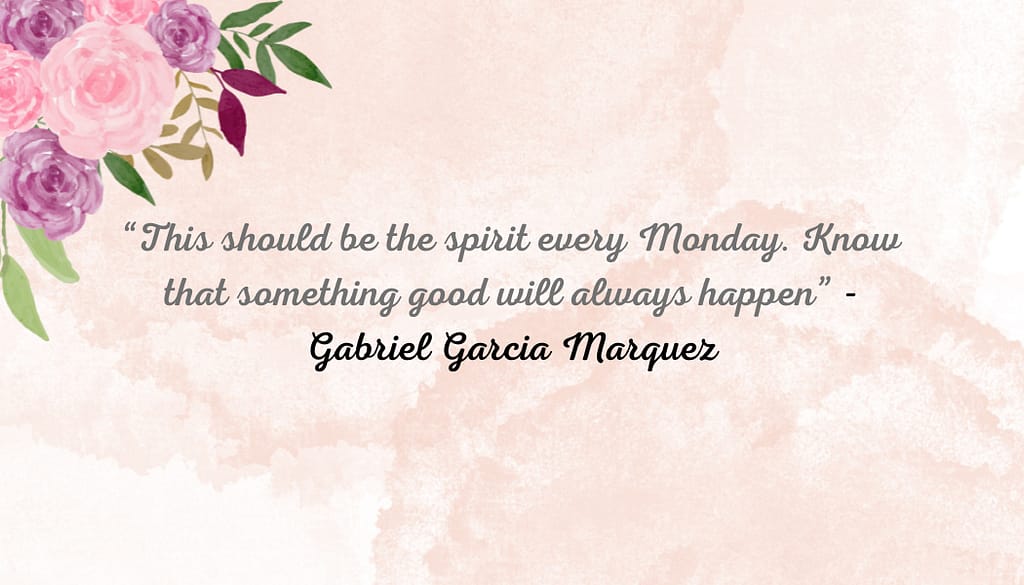 "This should be the spirit every Monday. Know that something good will always happen" – Gabriel Garcia Marquez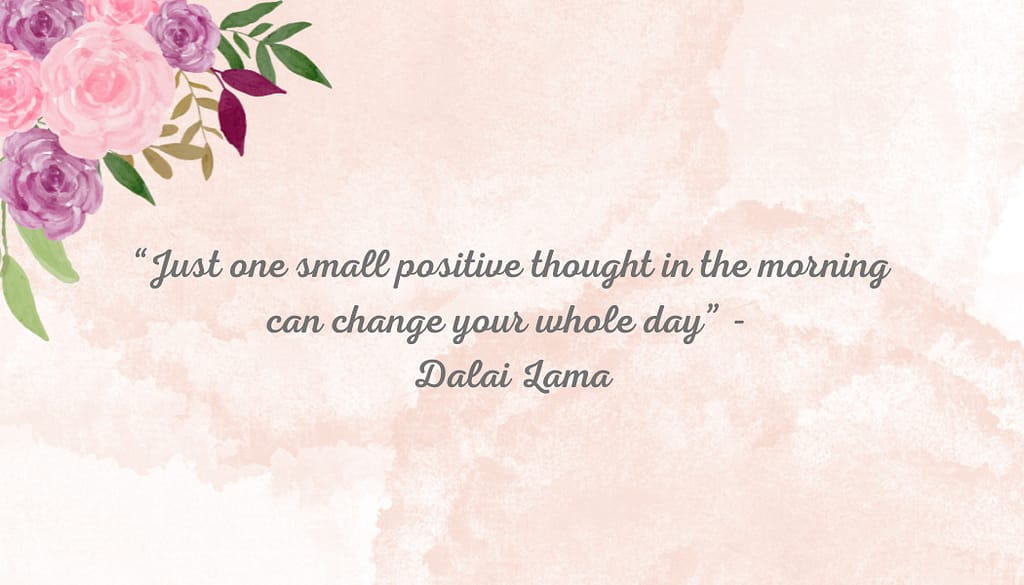 "Just one small positive thought in the morning can change your whole day" – Dalai Lama
"The secret of getting ahead is getting started. The secret of getting started is breaking your complex overwhelming tasks into small manageable tasks, and then starting on the first one" – Mark Twain
"Optimism is a happiness magnet. If you stay positive, good things and good people will be drawn to you" – Mary Lou Retton
"There are many opportunities in every single day, and Monday is the perfect day to seize them all" – Isabella Koldras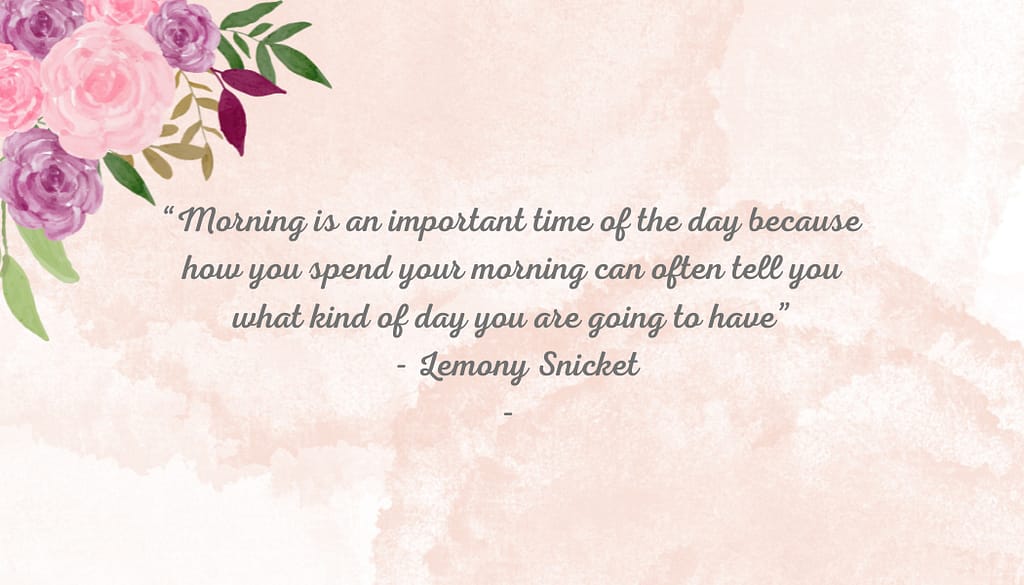 "Morning is an important time of the day because how you spend your morning can often tell you what kind of day you are going to have" – Lemony Snicket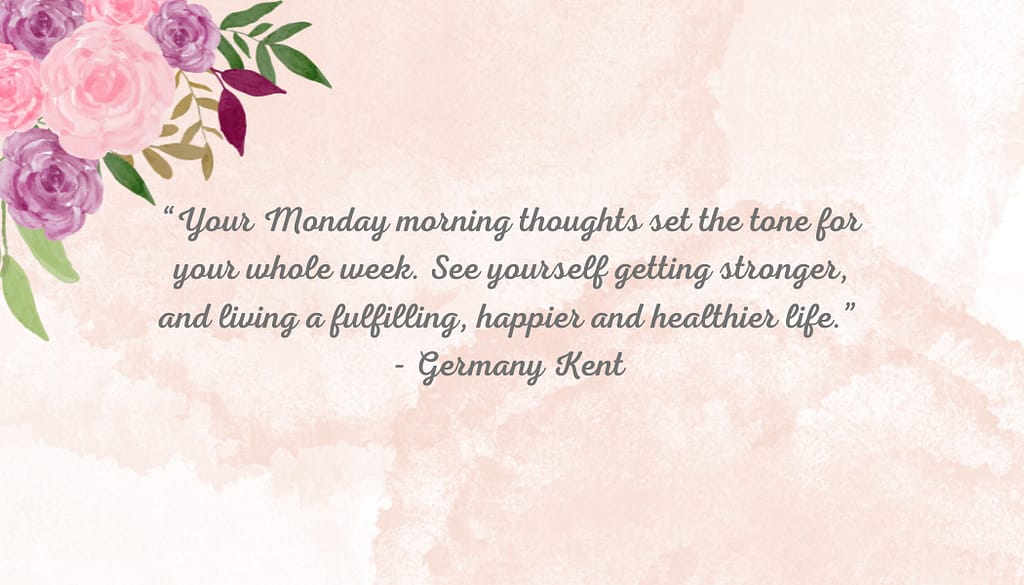 "Your Monday morning thoughts set the tone for your whole week. See yourself getting stronger, and living a fulfilling, happier and healthier life." – Germany Kent
"Mondays don't have to be terrible, Make them magical instead" – Kate Hudson
"The future depends on what you do today" – Mahatma Gandhi
"Believe in yourself, you got this" The Opinionated Magpies
---
Do you want to live a happier life? Check out our blog post on International Day of Happiness, and learn how happiness is a choice
---
Final Thoughts
Sure, reading motivational quotes won't solve your problems, but it will help you shift your mindset to one of positivity and empowerment. Regardless of whether it is Monday or not, you have the power to change your life. Allow yourself to be inspired and take the first step into paving your own road ahead.
And remember, the only thing holding you back is YOU!!!
Happy Monday
Related Articles you might enjoy: