Those who know me well know how much I absolutely love Disney. Since we had children we have visited DisneyLand and Disneyland Paris (twice) and been to Disney World three times. A lot has changed over the years (some things not for the better!) But, one thing Disney always guarantees is…FUN!! Whilst I have yet to sit down and plan out my ultimate Disney guide I have managed to put together a spooktacular guide to Mickey's Not So Scary Halloween Party. So, if you are planning a magical adventure to Disney during the October half term you're in for a real treat – or maybe a trick!
Mickey's Not So Scary Halloween Party(or MNSSHP for short) is a bewitching event that should be at the top of your must-do list if you're visiting the Disney parks during the Halloween season. This special event offers a unique and spooky experience that's perfect for families and Disney enthusiasts alike. In this guide, we'll give you all the details you need to make the most of your visit to Mickey's Not So Scary Halloween Party.
Amazon Associates
As an Amazon Associate, we earn a commission from qualifying purchases.  Some of the links on this post are affiliate links.  This means that if you click on the link and make a purchase we may earn a commission at no extra cost to you.  Learn more

here.
What is Mickey's Not So Scary Halloween Party?
Mickey's Not So Scary Halloween Party is an extra-ticketed event that takes place on select nights throughout the Halloween season at the Magic Kingdom Park in Walt Disney World Resort, Orlando, Florida. It's a fantastic opportunity for guests of all ages to experience the magic of Disney while enjoying a Halloween twist. Here's what you can expect:
Trick-or-Treating
One of the highlights of the party is trick-or-treating throughout the park. Kids (and kids at heart) can collect candies and goodies at various treat stations.
Each guest will be provided with a reusable trick or treating bag but these are on the small side. So, if you want to take a big candy haul home, be sure to bring your own treat bags. Alternatively purchase a cool light up Mickey' cauldron like we did. We guarantee you will absolutely be needing a container of some description to carry your loot!
Disney being Disney they have thought of everything. You will easily find the treat stations marked by large glowing inflatables. There are also allergy-friendly stations so no one needs to miss out on the trick or treating fun.
Themed Decorations
Halloween decorations throughout the park create a hauntingly delightful atmosphere.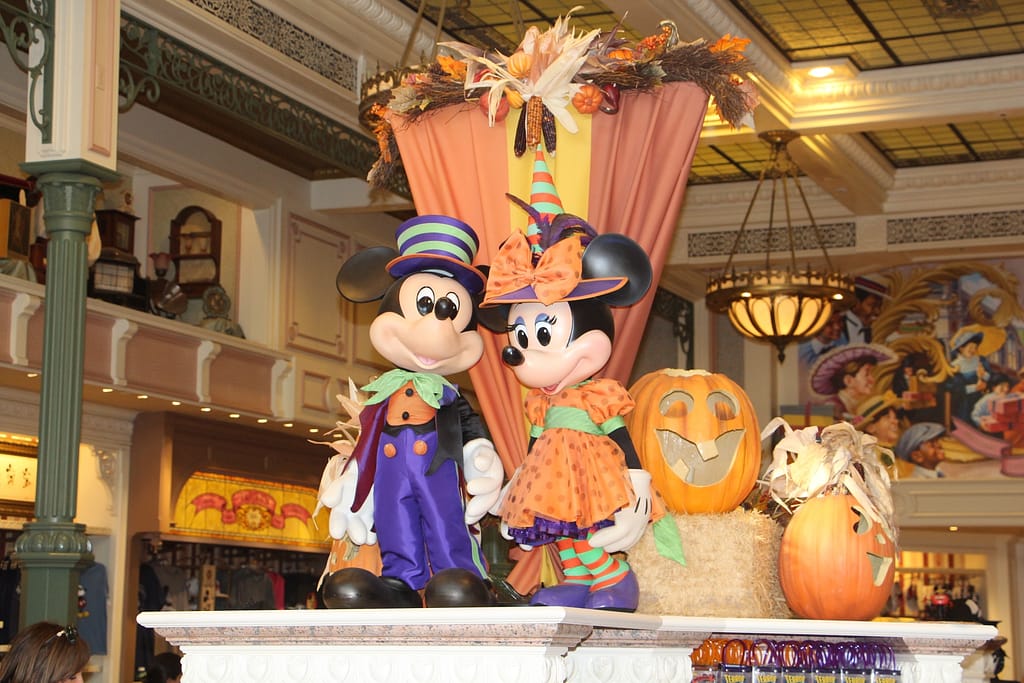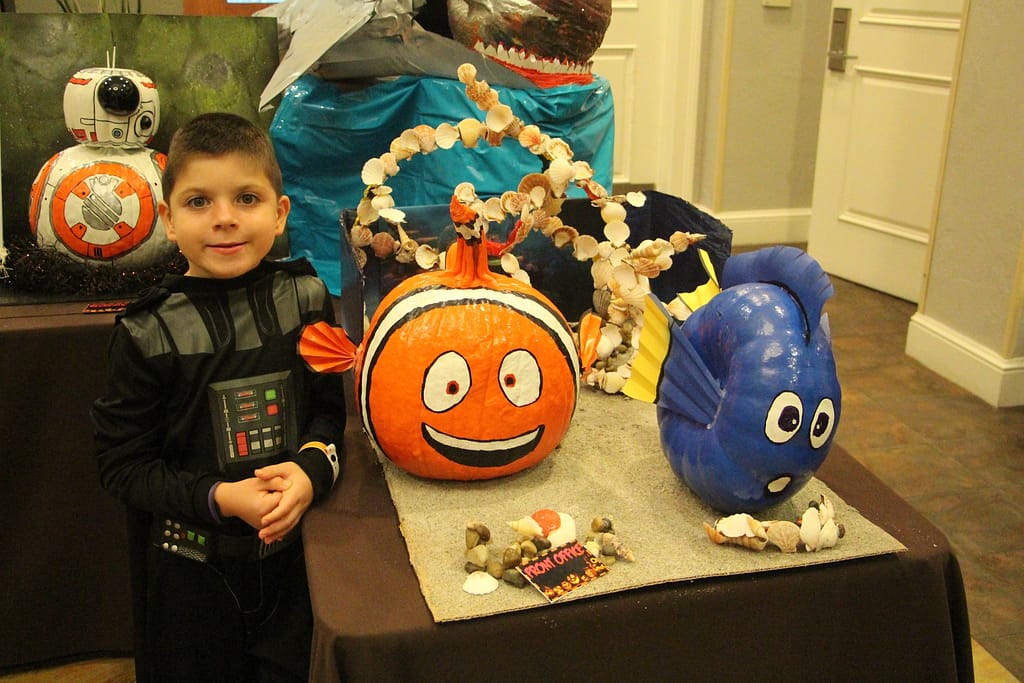 Themed Merchandise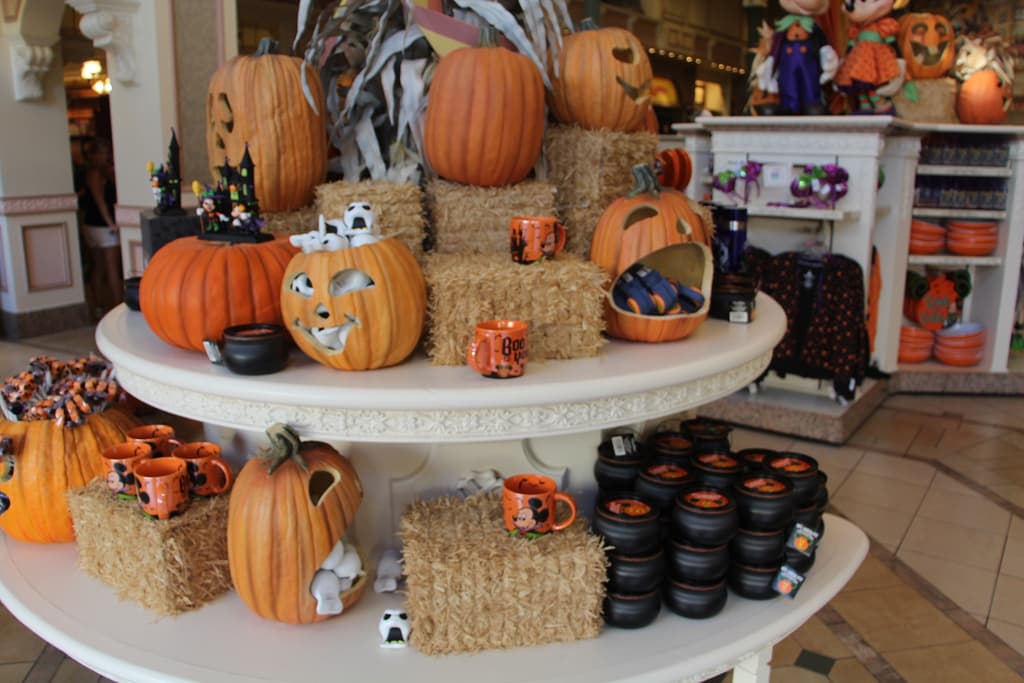 You will find plenty of Halloween themed merch throughout Disney during the MNSSHP. Some items are exclusive to MNSSHP so I recommend that you check them out (and buy them) early on. They are very popular and likely to sell out quickly. I also recommend that you take an empty suitcase -there is just too much cool stuff to buy!
Exclusive Entertainment
Enjoy special Halloween-themed parades and shows throughout the evening such as:
Mickey's "Boo-To-You"  Halloween Parade.  
The parade starts off with a headless horseman and you can expect to see your favouite character.  From Mickey, Minnie, Goofy and Pluto to Clarabelle Cow, grave diggers, ghosts and villains.
Two top tips with regards to this parade:
(i) the headless horseman appears 15 minutes before the start of the parade so be sure to grab your viewing spot nice and early; and
(ii) the parade takes place at 9.15pm and at 11.15pm. I recommend trying to catch the first parade if possible as this is for me the main highlight of the evening. Parades are often delayed or cancelled due to inclement weather. Catching the first parade therefore gives you an extra chance not to miss out if the early one is cancelled.
Hocus Pocus Villain Spectacular
Head over to the Castle Forecourt Stage to catch the Sanderson sisters from Hocus Pocus. Check the daily timetable for show times.
Cadaver Dans Barbershop Quartet
A spooky change to the Dapper Dans usual quartet performance. There are various performances throughout the evening.
Rusty Cutlass
A new show for 2023 features a pirate band at Adventureland playing classic pirate shanties.
Disney Junior Jam
A dance party for little ones featuring Vamperina, Fancy Nancy, Doc McStuffins and Timon!
Zom-Beatz Bash
Another dance party featuring a zombie, werewolf and alien, and, if you are really lucky, you might also dance alongside Max Goof!
Disney's Not So Spooky Spectacular
A special fireworks and projection show hosted by Jack Skellington. An absolute do not miss!
Character Meet-and-Greets
Meet some rare Disney characters such as Jack Skellington and Sally and other characters in special Halloween attire. Be sure to also snap some memorable photos along the many special 3D photo backdrops throughout the park.
Unique Attractions
Mickey's Not So Scary Halloween Party can be the perfect time to ride some of the rides which typically have really long wait times. The limited number of partygoers means that rides will likely have shorter lines during the party.
Whilst Genie+:is not available during the party, Disney is introducing a new virtual queue known as TRON Lightcycle Run for 2023. Using the My Disney Experience app you will be able to join a virtual queue as from 6pm. Once your group time is called you then have one hour to tap into the ride.
Special Snacks
Indulge in seasonal treats and beverages available exclusively during the event.
This Minnie Mouse toffee apple was almost too good to eat!
There will be plenty of other exclusive and delicious treats around the park. Be sure to check them out.
Costume Fun
Dressing up is encouraged! Many guests come in costume, so get creative and join the Halloween fun. Be sure to check Disney's costume guidelines for the event. The photo below is from quite a few years back. Rules are much more stringent now and costumes like my husband wore below are no longer permitted.
At the time of writing this blog the rules on costumes were as follows:
Guests aged 13 and under
Children under the age of 13 may wear costumes and masks which do not obstruct peripheral vision (and where the eyes can be fully seen) can be worn.
Guests aged 14 and over
Those over the age of 14 can dress like their favourite character but they must not pose for photographs or sign autographs for other guests. Be aware that costumes should not reach or drag along the ground and capes can only be worn if the cape does not reach below the waist. Unlike with younger guests, costume masks are not permitted for the over 14s
Disney is of course a family theme park and as such, costumes must be family-friendly and may not be obstructive, offensive, objectionable or violent.
Under no circumstances must costumes contain any props that could resemble a weapon of any description. They may also not contain any sharp or pointed objects which could hurt another guest. Plastic light sabers and toy swords are permitted.
When to Book and Where to Get Tickets
Mickey's Not So Scary Halloween Party is a popular event, so it's essential to plan ahead. The first time we visited DisneyWorld we took it for granted that tickets would be available on the day. BIG mistake! That said we were extremely lucky to manage to get some tickets and Evan had a blast.
Here's what you need to know:
Dates
Check the official Disney website for the specific dates when the event will be held. It typically runs from mid-August through to Halloween night. By the way, if you can stay a few days after Halloween I highly recommend you do so as the next day everything changes to a Christmas theme. The park is literally transformed overnight. Talk about Disney magic!
Tickets
You'll need a separate ticket for Mickey's Not So Scary Halloween Party in addition to your regular park admission. Tickets cost between $109-$199 per person and prices vary depending on the night of the week and how close it is to Halloween. Weekdays and earlier dates are generally less expensive. Tickets are also limited so be sure to book as early as possible to avoid the disappointment of finding that tickets have sold out.
You can purchase tickets on the Disney website, at the park entrance (not recommended), or through authorised Disney vacation planners such as AttractionTickets.com .
Annual Passholder and Disney Vacation Club Discounts
If you have an annual pass or are a Disney Vacation Club member, check for discounts on party tickets.
Arrive Early
Even though the party officially starts later in the day, ticket holders can enter the park as early as 4 PM. Arriving early gives you a head start on attractions and allows you to make the most of your time.
Dining Reservations
Make dinner reservations in advance if you plan to have a sit-down meal during the event. Popular restaurants can fill up quickly and some food courts close during the party so be sure to plan accordingly. There is nothing worse than hangry children (or adults for that matter!)
One thing that I do not recommend is the dessert party. We purchased tickets for this event during one of our visits to Disney and it was overpriced and in our opinion totally not worth it.
Weather Considerations
Florida weather can be unpredictable, so be prepared for rain and humidity. Check the forecast and always pack ponchos just in case. These are more expensive in the parks so I recommend you buy some Disney-themed ponchos before travelling or buy them off-site in a Walmart or other supermarket.
Plan Your Must-See Experiences
With so much to do, plan ahead to make sure you experience your favourite attractions and shows. Lack of planning is a total rookie mistake and if Disney will be a once-in-a-lifetime experience for you then you need to PLAN, PLAN PLAN! After our initial Disney experience, we now make sure that we plan our visits with military precision so that we can cram as much fun (and relaxation!) as possible. We are due to go back to Orlando for Christmas 2024 so my research and planning will soon be in full swing. Be sure to check back in for my Disney park recommendations and Disney planner to make your visit to the greatest place on earth as stress-free as possible.
Worth The Hype?
Absolutely! Yes, Mickey's Not So Scary Halloween Party is not cheap but I would recommend that you experience this event at least once. Your kids will never have a Halloween party as spooktacular as this one and you will be sure to create memories to last a lifetime.
Have a ghoul-tastic time!
---
We also have a blog post on London With Children…..check it out!
Sharing Is Caring:
Related Articles You Might Enjoy: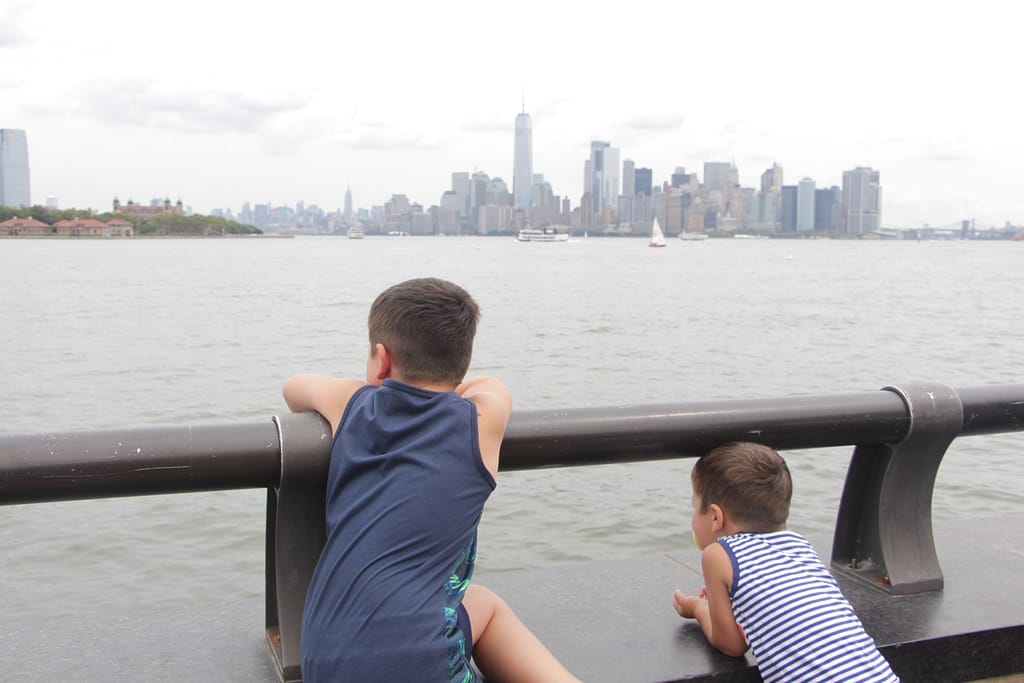 Whilst looking for photographs for the Mickey's Not So Scary Halloween Party blog I came…