Four books read in a month might seem like a lot to some, but for me, it doesn't. If you compare it to May 2022, when I read nine books, four seem like an epic fail. However, I am trying to not put too much pressure on myself. As long as I get to read a few chapters a day, I can maintain my sanity, and thus sustain normal functionality. Let's dive into it then, my May 2023 Book Reviews.
One For My Enemy – Olivia Blake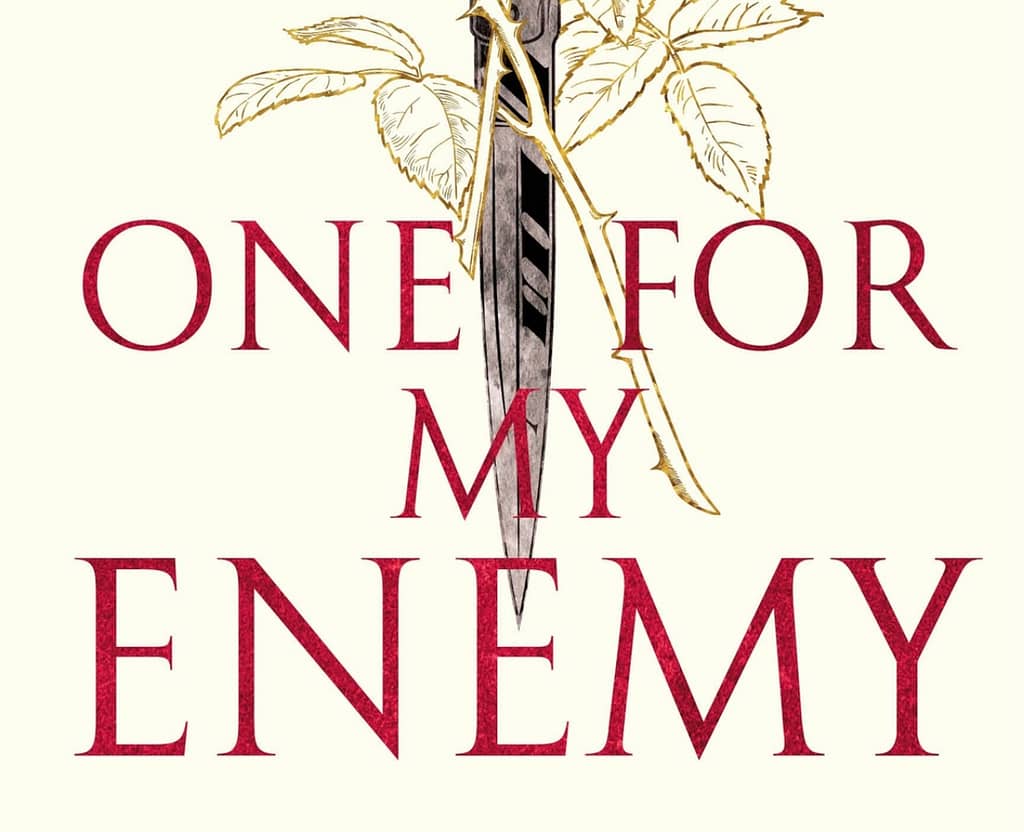 A modern Romeo and Juliet retelling set in present-day New York. One For My Enemy is a story of two rival witch families and their fight to maintain control of their respective criminal ventures. On one side we have the Antonova sisters, beautiful and ruthless, and their mother, the famous Baba Yaga, supplier of premium intoxicants. On the other side, we have the influential Fedorov brothers, who serve their father, the crime boss known as Koschei the Deathless, whose community extortion ventures dominate the shadows of magical Manhattan.
After twelve years of questionable co-existence, a change in one family's interests causes a rift in the existing stalemate. Bad blood brings both families to the precipice of disaster. But then fate intervenes with a chance encounter. In the aftershocks of a resurrected conflict, everyone must choose a side.
My Review
Let me explain to you the definition of flat. "Having a level surface; without raised areas or indentations" or "lacking emotion; dull and lifeless". The latter falls more into the context of what I've just read!!! It's a long review so let me break it down for you!
Flat Flat Flat! Flat plot, flat dialogue, flat characters. You get the gist, right? When I started this book, it looked promising. I loved the premise. Two duelling witch families, Romeo & Juliet vibes in a modern retelling! And then FLAT!
First Warning Sign:
The first warning sign was the insta love scene. Sasha meets Lev, they exchange a few harsh words (well she does as he is busy being an alpha male) and then they kiss and they fall in love! Just like that! Flat!!!! I was like, WHAT?
Second Warning Sign:
Second warning sign. There was a whole lot of talking and zero showing! The author definitely got carried away with the dialogue. Some of it was just there to make it pretty because trust me when I say it did not add to the plot!
Then there are the characters! There was absolutely no depth to them. I didn't like any of them and thought Roman would be a great villain but then, well you guessed it, he fell flat! I had zero investment in any of the love stories. The scary dude that everyone keeps talking about, Koschei the Deathless, well, Koschei could have been AWOL for all I know. At no point did I get to read any proof of how powerful and evil he was!
The lack of Worldbuilidng:
Finally, worldbuilding! Oh, this book had so much potential, yet the author did not expand on this. Supposedly the story is set in New York. However, for all I know it could have been set anywhere in the world. There was no explanation of how the magic system worked. It was a given that the characters had magic but there is no explanation of where the magic comes from, what kind of magic they have, why is Marsha so powerful, and what makes Baba Yaga formidable! Again, flat!!!
I really don't like writing bad reviews. As an aspiring writer myself, I know the amount of work that goes into the whole process. There was good writing here and there, which is why I gave this book a 2-star rating on Goodreads, but I didn't like anything else about it. It was boring, had me rolling my eyes and questioning myself, what the hell I'm I reading?
I own two other books from this author, 'The Atlas Six' and its sequel. I will give them a try, based on the fact that I feel as though Olivie actually has a talent for writing. Stay tuned!
Fast Like A Girl – Dr Mindy Pelz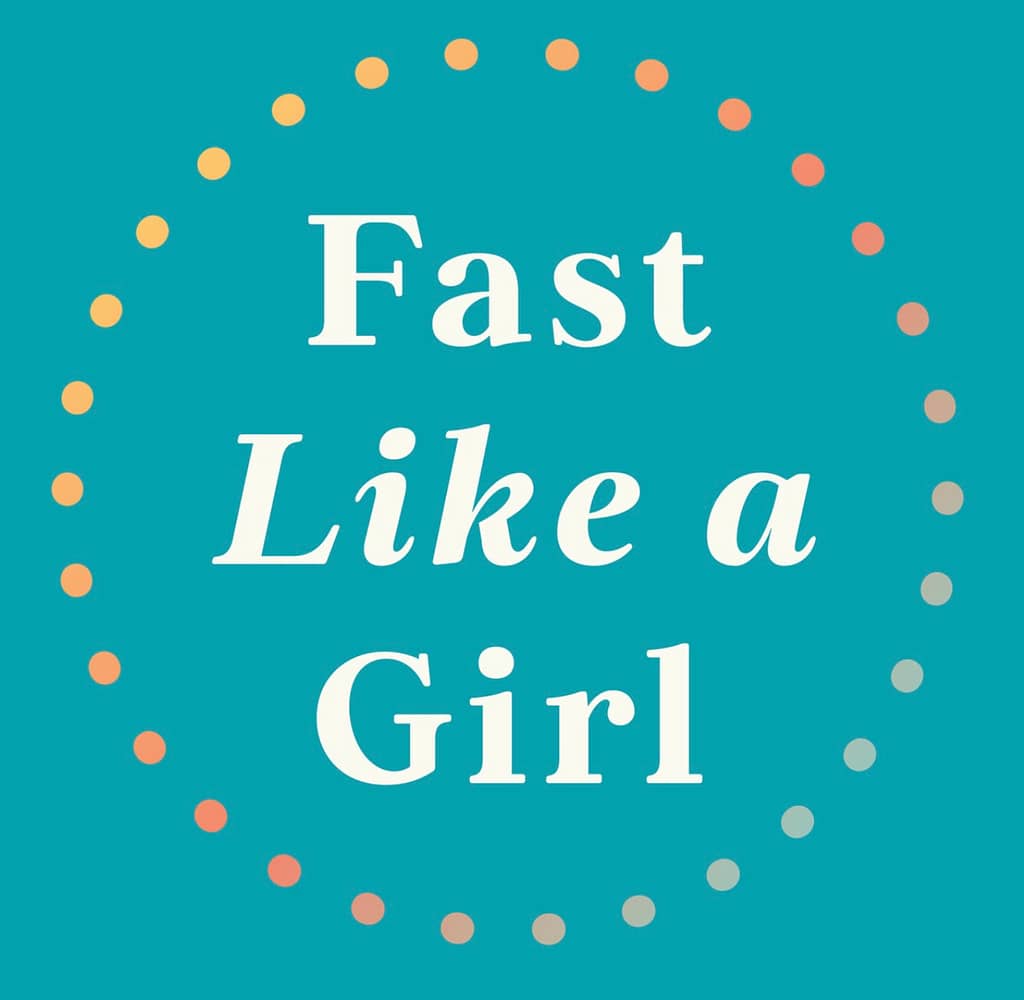 A woman's guide to using the healing power of fasting to burn fat, boost energy and balance hormones.
This book includes a 30-day fasting reset that uses the power of your cycle-even if you no longer have one. A go-to fasting manual explicitly created to address women's needs based on their hormones and menstrual cycle.
My Review
Let me just start by saying, I have recommended this book to so many women, by this point I should just start buying copies and handing them out at the local market.
This Magpie is NOT big on science. In fact, if I'm reading a book with big scientific words thrown into the mix, that will confuse the bejesus out of me and I will, without shame, DNF it. However, this book is without a doubt totally easy to digest. It's written in such a way, even this 'F' science GCSE grade individual, (that would be me) understood all of it. The female cycle, hormones and the different fasts and benefits are explained in clear and concise details.
I discovered Dr Mindy Pelz whilst listening to Dr Rangan Chatterjee podcast, Feel Better Live More. Having fasted in the past myself, I found myself intrigued by what Dr Mindy was talking about. Different kinds of fasting depending on what day of my cycle I'm at? And fasting can trigger healing, flushing out old and unhealthy cells? Sign me up! It took me 20 seconds flat to download the book and now I cannot recommend it enough.
So if you are looking at ways to improve your health, regulate your hormones or even lose weight, please I beg you, just read this book. You won't regret it.
---
Check out our blog post on 8 ways to boost your immune system.
---
The Room In The Attic – Louise Douglas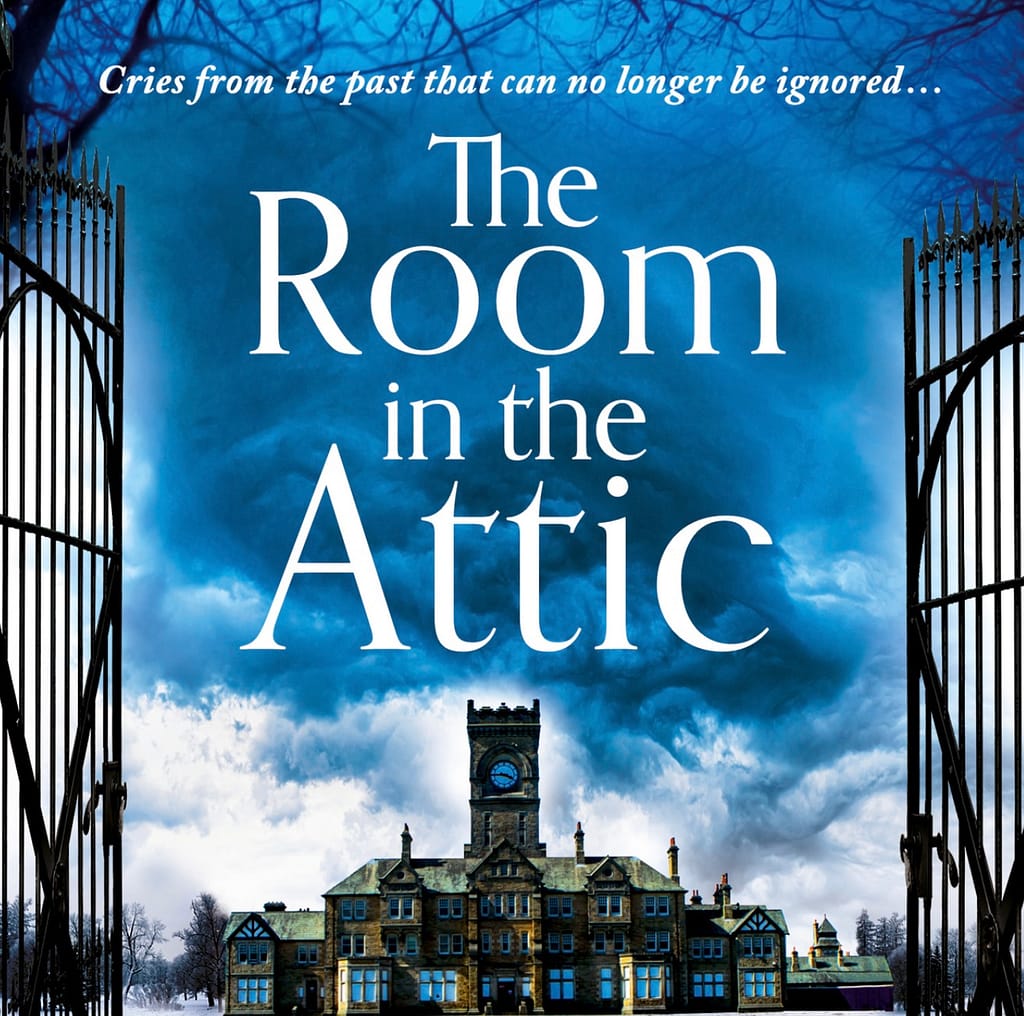 It's 1903 and local fishermen find a wrecked boat containing a woman, unconscious and badly beaten and a young girl, who we later find out is called Harriet. The two survivors are taken to All Hallows, an imposing asylum hidden deep on Dartmoor. Whilst the woman remains in a coma, the little girl awakens and is taken to an attic room, far away from the noise of the asylum. She is placed under the care of nurse Emma Everdeen.
Time jump to 1993, All Hallows is now a boys boarding school. We meet Lewis Tyler, who after the death of his mother and the hasty remarriage of his father is banished to the boarding school. There he meets and befriends Isak, another motherless boy, unpopular among the teachers and other students. Whilst refurbishment of the dormitories takes place, the boys are marooned up in the attic, in an old wing of the school.
Soon the boys begin to hear cries and calls from the past that can no longer be ignored. All Hallows is a building full of memories and dark secrets, whispers and cries from the past. As Lewis and Isak learn more about the dreadful fate of Harriet and Nurse Emma's desperate fight to keep the child safe, it soon becomes clear there are ghosts who are still restless.
Can Lewis and Isak bring peace to All Hallows before the past breaks them first?
My Review
This is the second book I've read by Louise Douglas. It certainly won't be the last. The story is told over two timelines. Two motherless boys get sent to boarding school by their fathers to basically get them out of the way. Heartbreaking!
The characters are beautifully crafted in both timelines. Lewis is still hanging on to the lingering memories of his mum. Isak is acting out in defiance, full of anger. The character of Nurse Emma gave me all the feels. I was heartbroken for her and everything she had been through and yet for an elderly woman she was brave and full of determination.
Louise Douglas has a gift for descriptive writing. The whole book was based inside just one creepy building, but everything was described with just enough detail making it easy to visualize. Both timelines are cleverly written and intertwined seamlessly.
Sad, gripping and at times creepy, The Room In The Attic will hook you from the very first page.
Cytonic – Skyward #3 – Brandon Sanderson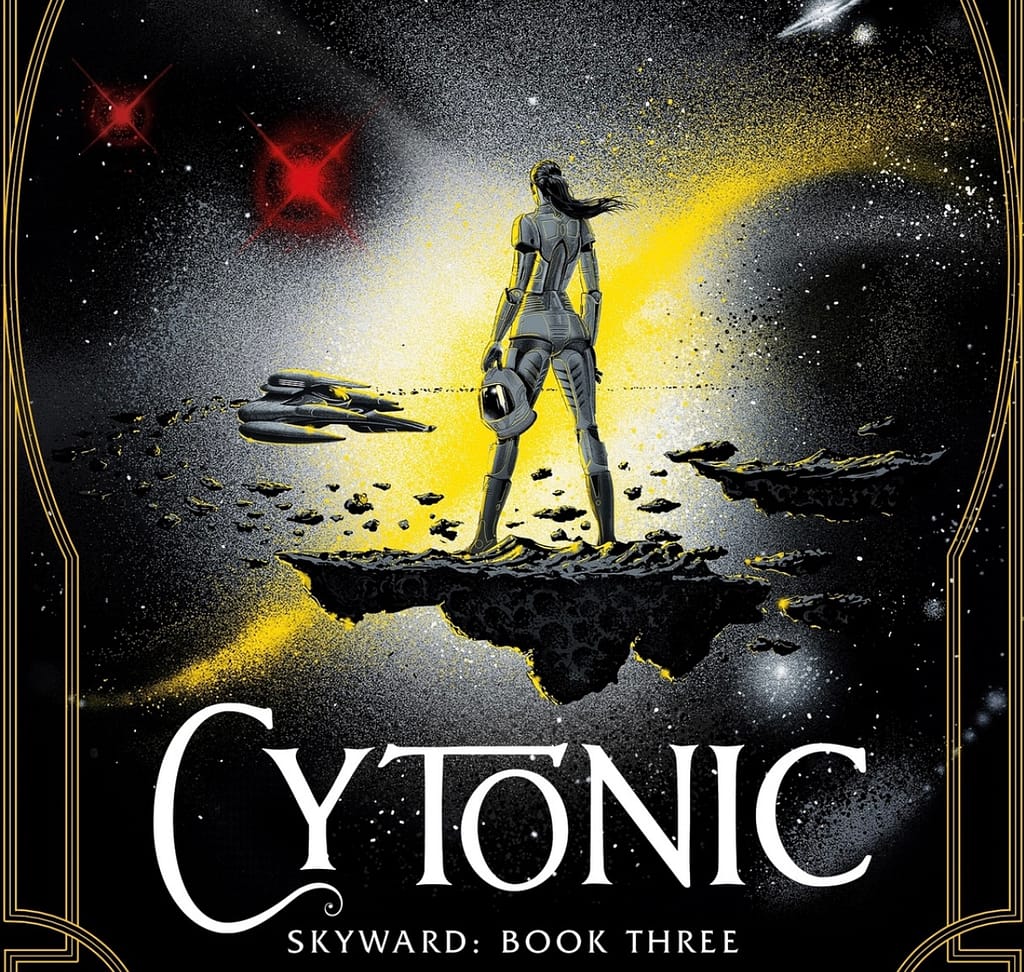 (Spoilers ahead)
In the third book in the Skyward Series, we find Spencer entering the Nowhere, a place from which few ever return. In an attempt to find out more about what she is and the opportunity to save the galaxy, Spencer must dig deep and find the courage to face the unknown.
My Review
Brandon Sanderson could write a nursery rhyme and I would still read it and probably enjoy it too. His writing is second to none and the characters in this series are flawed but heroic, witty, funny and heartwarming. This review isn't very explicit, primarily because I do not want to give away any spoilers.
Whilst the plot in this book felt like a filler between books, I still highly enjoyed it and I would recommend it to any sci-fiction lover in search of a story full of wit, courage and loveable characters.
TBR For June
I have quite an ambitious list of books which I want to read in June. Chances are I won't have time, but I will give it my best shot. It would be great if I could read six in total. I have already started 'The Serpent & The Wings of Night' by Carissa Broadbent and 'The House in The Cerulean Sea' by TJ Klune, and I am almost finished with 'Wintering' by Katherine May. Yes, I'm aware that I'm currently reading three books at the same time. Don't worry I can manage, it all depends on what I feel like reading during the day. At this point in my life, I consider myself to be a professional bookworm.
Let us know if you have read any of the above. I would love to hear someone else's opinion on 'One For My Enemy'. Also, we are quite open to recommendations. Our TBR might be neverending, but that doesn't mean we shouldn't add more to the list.
In the meantime, happy reading.
Related Articles: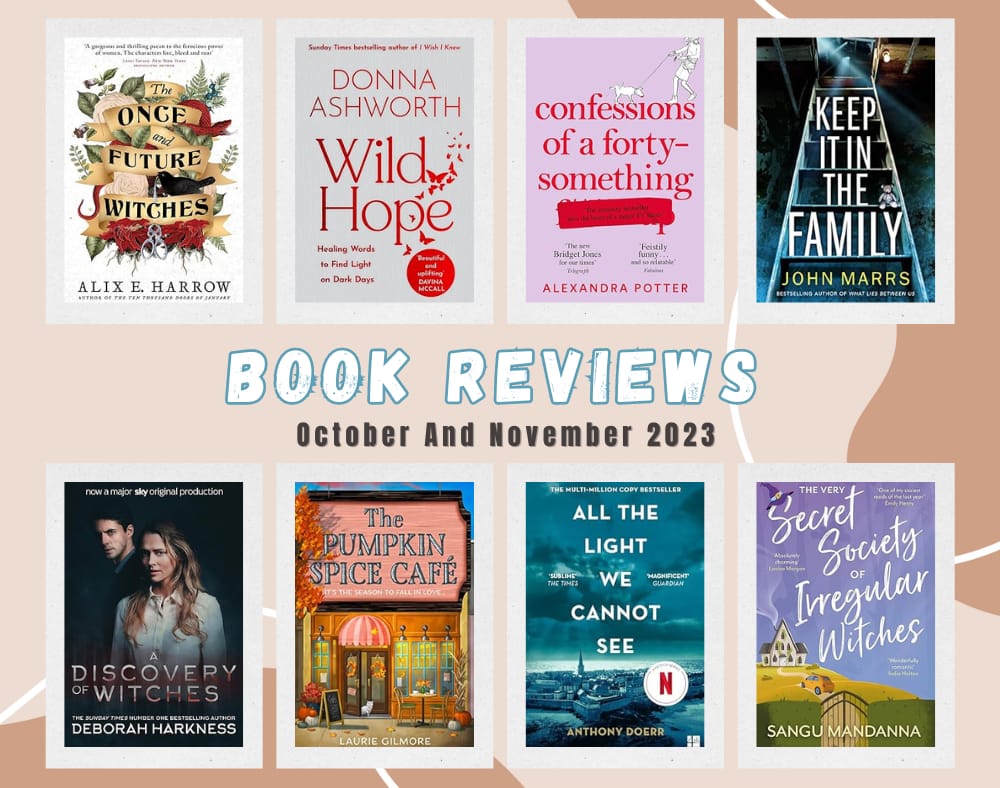 October was exceptionally busy, leaving me with minimal time for reading—only two books, to be…