Considering how busy of a month March was, I'm quite happy to have been able to read a total of five books. So let's get to it then. My March book wrap-up is as follows: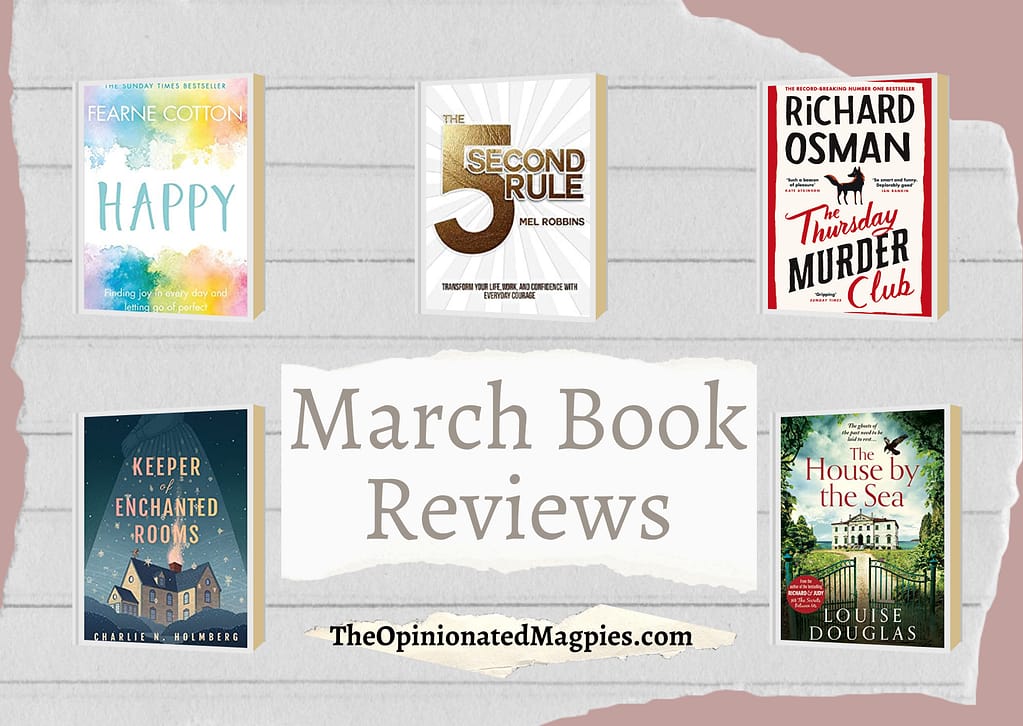 THE 5-SECOND RULE – MEL ROBBINS
In this book, Mel Robbins tells us how in one of the lowest and darkest moments in her life she found, by chance, a practice that would allow her to pick up the broken pieces and glue her life back together. Mel is the founder of the 5-second rule. According to her a simple tool that will introduce into your life the power of a 'push moment'. Backed up by scientific findings and testimonials of hundreds of her followers, Mel claims to have found the secret weapon to change your life. Break the habit of procrastination and self-doubt, beat fear and uncertainty, stop worrying and ultimately feel happier.
My REVIEW
After following Mel Robbins' podcast for a while, I couldn't wait to read her bestselling book, The Five Second Rule. I went into it head first, expecting it to rock my world. Last year I started tracking my daily habits in an effort to live a better and more productive life. I was convinced this book would aid me on my journey.
In essence, it is a good book. An easy read. But, and trust me I didn't want there to be a but, simply because I really like Mel Robbins, the book bored me to death (well not actual death but you get the gist).
It turns out the book is just a compilation of testimonials by total strangers. Over and over all I read about was how the 5-second rule changed their life. And basically, that was it. Yes, there were some scientific explanations and some insight into Mel's life, but mostly it was just strangers talking about the life-changing moment when they decided to use the 5-second rule. Was it a waste of my time? Not entirely. I now use this tool to jump into a cold shower every morning. Sometimes I also use it to jump out of bed. At times I have used it to stop anxious thoughts in their tracks. I just wish that the book hadn't been so long. It completely dragged. In the end, I rated it 3 stars on Goodreads. Have I mentioned I really like Mel Robbins??
KEEPER OF ENCHANTED ROOMS – CHARLIE N HOLMBERG
It's 1846 and writer Merritt Fernsby inherits a remote estate in Narragansett Bay. Fernsby is estranged from his family, so this inheritance comes as a total surprise. When he arrives at Whimbrel House, it's clear to see that the home has been uninhabited for years. However, what Fernsby didn't expect was for the house to be enchanted and even worse, it won't allow him to leave, ever. In fact, one could say, the house is acting quite violently towards Fernsby.
Luckily for Fernsby, Hulda Larkin of the Boston Institute for the keeping of Enchanted Rooms (who happens to be trained in taming such structures) has been assigned to Whimbrel House. When she arrives Fernsby feels for the first time since he arrived, safe and optimistic about the future. But Hulda soon finds out she has her work cut out for her. As the two become closer, it's clear that the house is keeping secrets that run deeper than even they anticipated.
Unbeknownst to the new inhabitants of Whimbrel House, there is an evil force interested in absorbing the enchantments of the house, something that neither Hulda nor Fernsby will see coming.
My REVIEW
Having read the Spellbreaker duology by CN Holmberg last year, I was quite looking forward to the release of her new book, Keeper of Enchanted Rooms. Thankfully it turned out to be a magical read, no pun intended.
Charlie's writing style flows effortlessly throughout the pages, the characters jump out at you and tug at your heartstrings. It was so well written that I even managed to fall in love with the house, imagine that.
The plot was well laid out and the pacing was fantastic. I love Hulda. I love her self-confidence regarding her skills, but I also love her vulnerability when it comes to relationships.
Having read many (and by many I mean MANY) fantasy books, I can quickly point out similarities in the magic systems. Not with Charlie Holmberg books though. Her magic systems are original and well thought out.
All in all, this story was beautiful and warm, full of loveable characters but with a hint of sinister slowly crawling into the storyline. A combination that will keep you turning the pages.
THE THURSDAY MURDER CLUB – RICHARD OSMAN
In this charming murder mystery novel, we meet four unlikely friends. Elizabeth, Joyce, Ibrahim and Ron meet up once a week to investigate unsolved murders.
After a brutal killing takes place right on their very doorstep, the four friends find themselves right in the thick of it, their first live case. They might be pushing eighty, but that doesn't mean they don't have a few tricks up their sleeves.
I have heard so many good things about this book that I literally cannot wait to get started on it.
MY REVIEW
Oh, how I enjoyed this. I literally sailed through it. Not only did the scenarios keep me laughing (I mean four pensioners nearing their eighties and solving murders?? What's not to enjoy?) but it also kept me guessing until the very last minute.
The characters are so well thought out and they complement each other too, sort of like an older version of the famous A-team, without the explosions and the crazy over-the-top get-a-ways. I could totally see Elizabeth playing the part of Hannibal, the mastermind behind it all. The story read so funny at times but also quite sinister. In my opinion, the perfect combination which as a result made it a very enjoyable read indeed.
Will definitely keep reading this series. I cannot wait to learn about their next adventure.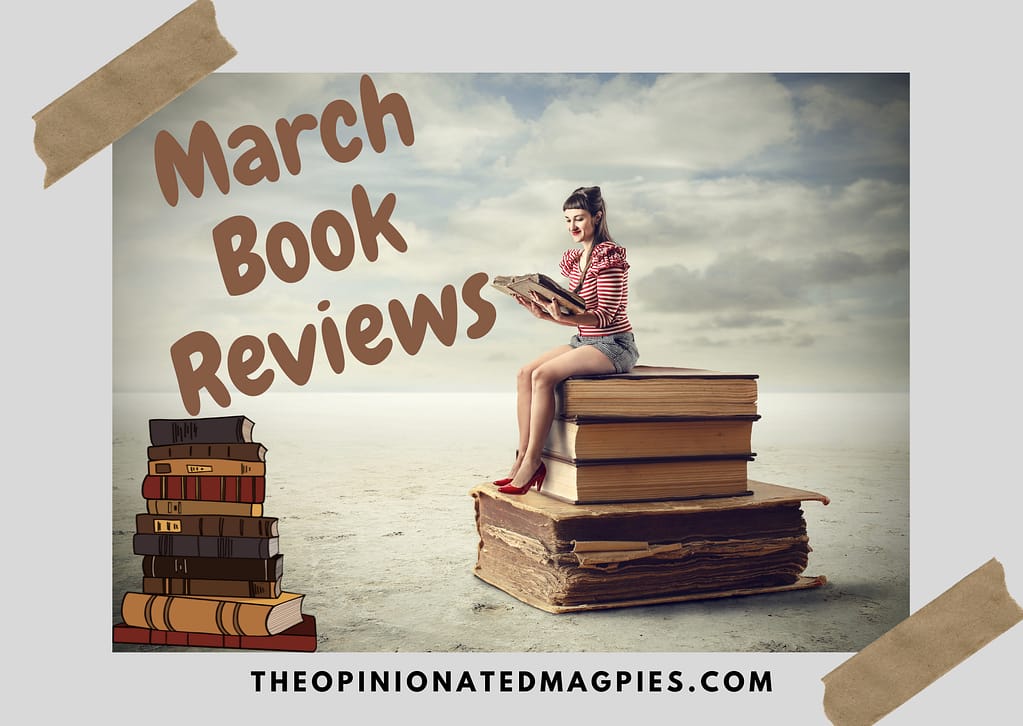 THE HOUSE BY THE SEA – LOUISE DOUGLAS
A chilling and unforgettable tale of betrayal, jealousy and mystery hidden in family history.
Edie's life was destroyed in the blink of an eye and the person to blame was her mother-in-law Anna. Years later when Anna passes away and with her marriage now over, the last thing Eddie expects is to inherit a long-abandoned Villa della Madonna del Mare, along with her now ex-husband.
She is so angry at the thought that even from her grave, Anna is still controlling her life and meddling in her affairs. Probably her last attempt to reunite her and ex-husband Joe.
As Edie arrives in Sicily, she is determined to leave Italy as soon as possible. Meet up with Joe, sell the villa, and go back to her life. But as the days pass, the villa starts shedding its mysterious secrets. Edie unwillingly at first, becomes attached to its ghosts and its past.
MY REVIEW
The House By The Sea came highly recommended by a friend. It wasn't part of my TBR list for the month or the year, but as it happens many times, the book cover jumped out at me, closely followed by the synopsis. I picked it up on a Friday afternoon and was done by Tuesday morning.
This book…..I have no words. The description of the town, the weather, the scenery, and even the food, was so well written. It was hard not to get sucked into the story created by the author. I could actually see myself in Sicily, smelling the sea air and vividly seeing all the colours in every flower. I will go as far as saying that I could taste the amazing Mediterranean food. Louise Douglas left no stone unturned when delivering a full experience.
And then there's the characters. I instantly connected with Edie. Even if thankfully I cannot relate to her loss, I still felt her pain and her despair. Both she and Joe are broken individuals, their emotions so well laid out throughout the pages.
Even though I did figure out who the villain was halfway through the book, the mystery surrounding Edie's and Joe's story still kept me turning the pages late into the night.
If you love mystery stories with a touch of drama, set in beautiful locations, then this is the book for you.
---
Check out my reviews for books read in January and February:- January and February Book Reviews
---
HAPPY – FEARNE COTTON
"This book is a way to release what's going on inside your head and to keep heading towards the good stuff. The simple stuff. The stuff that's going to really hit up that happiness on a deep and nourishing level. Whether you dip into these pages every now and then when you feel you need it, or use it daily as a positive exercise. I hope it brings you much relief, joy and calm. Amen to the pen" – Fearne Cotton
MY REVIEW
I dived into this book at a time when I really needed a positive feel-good read. I can honestly say I did enjoy it, but it didn't blow my mind or open up my soul to some long-lost wisdom.
Happy is a down-to-earth simple book, full of tips on how to live a better life. It also contains interviews with friends in Fearne's life who she finds motivational. Surprisingly it also includes recipes, meditation technique instructions, yoga exercises, the full shebang.
What I did find very refreshing was how honest and vulnerable this book was. It's clear that Fearne wrote this from her heart, talking about her history with anxiety and how it still affects her to this day. Obviously, her main objective is to help others and to help bring awareness to real life away from the camera and how it is not all as good as it seems.
All in all, I really enjoyed this and will no doubt read her other books.
Sharing Is Caring:
Related Articles You Might Enjoy: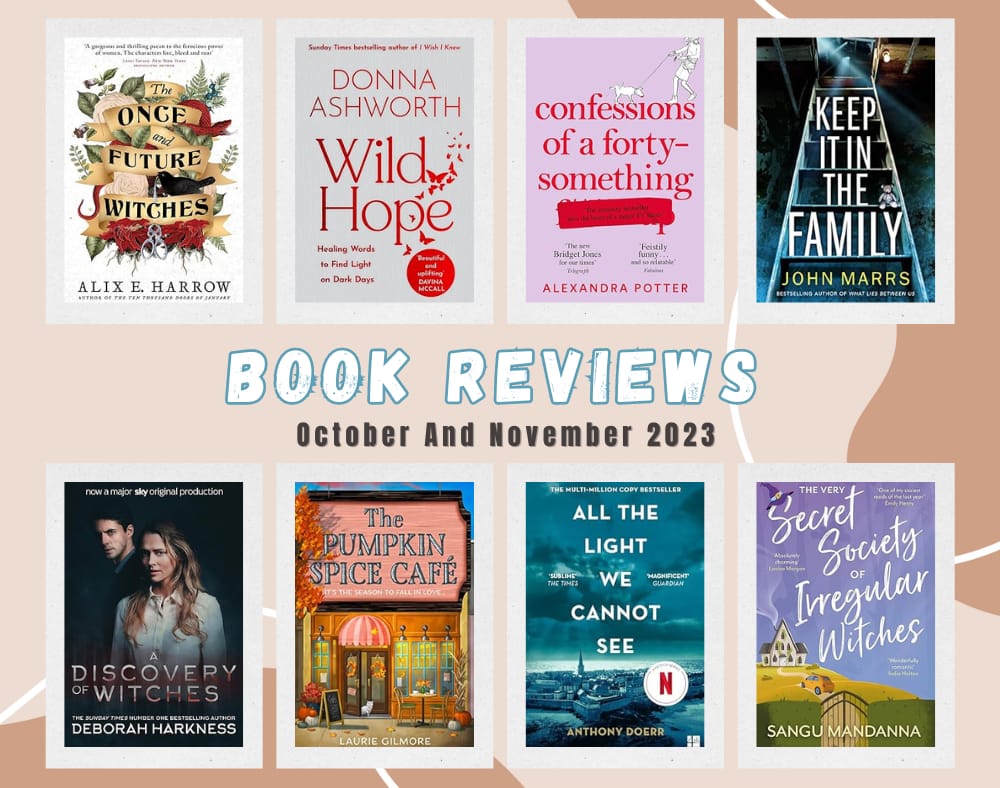 October was exceptionally busy, leaving me with minimal time for reading—only two books, to be…