At the beginning of every month, I make a promise to myself that I will get more reading done. Turns out I am currently too busy to read eight books a month like I used to. Five books read in June doesn't seem so bad, but I really wish I could have read more. I am taking three weeks off from blogging in July, so hopefully that means I will get to read at least seven to eight books (I hope). Anyway, let's get to it. These are my June Book Reviews. Enjoy!
Wintering – Katherine May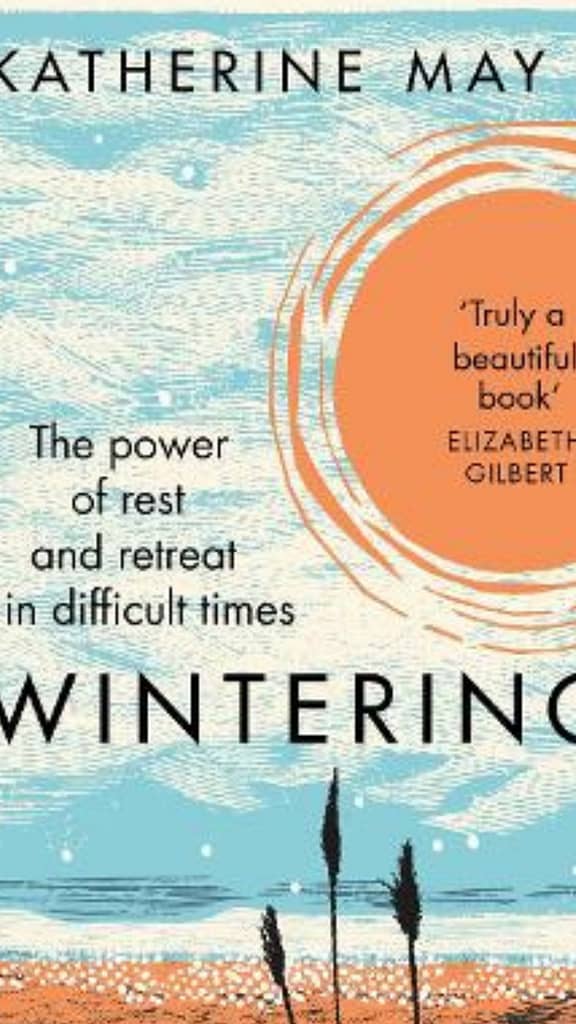 Wintering is a book about reflection and surviving the dark seasons of life. Almost like a meditation to ease those hard days that unfortunately always come around. Katherine gracefully shows us how to navigate these times with the wisdom of knowing that, like the seasons, our winters and summers are the ebb and flow of life.
"Wintering is a season in the cold. It is a fallow period in life when you're cut off from the world, feeling rejected, sidelined, blocked from progress or cast into the role of an outsider. Perhaps it results from illness; perhaps from a life event such as a bereavement or the birth of a child; perhaps it comes from a humiliation or failure. Perhaps you're in a period of transition, and have temporarily fallen between two worlds. Some winterings creep upon us more slowly, accompanying the protracted death of a relationship, the gradual ratcheting up of caring responsibilities as our parents age, the drip-drip-drip of lost confidence. Some are appallingly sudden, like discovering one day that your skills are considered obsolete, the company you worked for has gone bankrupt, or your partner is in love with someone new. However it arrives, wintering is usually involuntary, lonely and deeply painful. 
Yet it's also inevitable."

My Review
Seems weird that I chose to read this book called Wintering when summer was fast approaching. However, I was craving peace, and I needed something uplifting that would help me understand and accept the different stages of life and what they bring about.
I thoroughly enjoyed this book. It took me a while to get through it, not because it dragged, but because I wanted to properly digest it. Katherine's writing is really good, easy to understand and inspiring.
Although I tabbed and highlighted quite a lot throughout, this paragraph really hit home. A truth, eloquently written.
This isn't the kind of book that will have you sitting at the edge of your seat, turning pages late into the night. Some books are meant to be read slowly. Some books are written to provide peace. This is such a book.
The Serpent And The Wings Of Night (Crowns Of Nyaxia 1) – Carisa Broadbent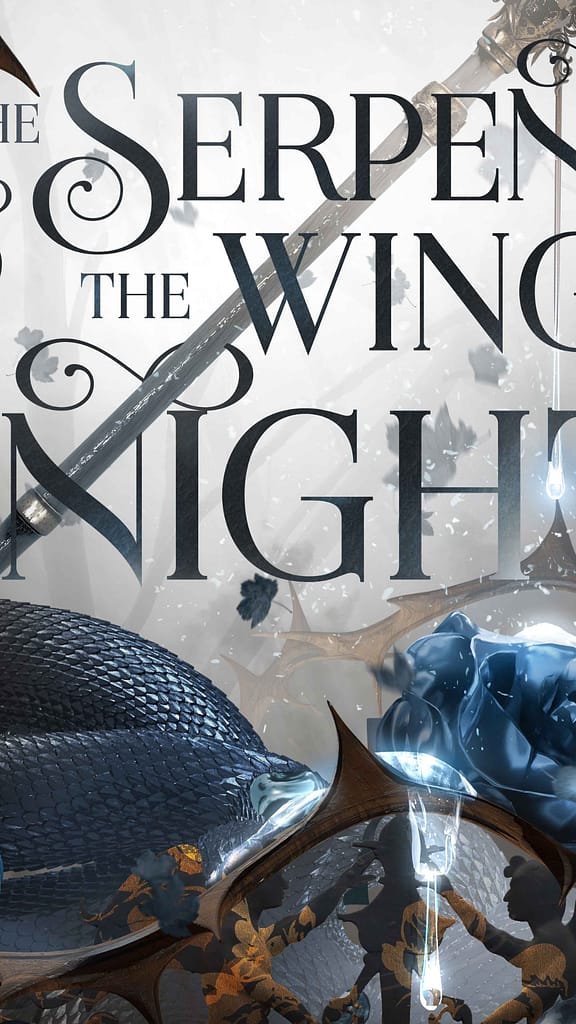 (Please research this book before reading as it might contain triggers of sexual nature for some)
Oraya is the adopted human daughter of the Nightborn vampire King. She has been raised and trained to protect herself in a world designed to kill her. The rules of survival are simple, never trust, never yield and always guard your heart. Oraya knows her place. She is a human in a world of predators.
The Kejari is a legendary tournament hosted by the Goddess of Death herself, Nyaxia. Entering is the only chance Oraya has to become something other than prey. And even though she has been training for this all her life, she knows that winning won't be easy. Not when she has to compete against some of the most vicious warriors from all three vampire houses.
Reluctantly she agrees to form an alliance with Raihn, a mysterious and dangerous vampire. A ruthless and efficient killer and enemy to her Father's crown.
Yet, the thing that terrifies Oraya most is how she finds herself drawn to him. All is not as it seems when it comes to Raihn. Turns out he might understand her better than anyone she has yet met.
However, there is no room for friendships or compassion in the Kejari. As war brews for the House of Night, everything Oraya thought she knew shatters. One thing is for certain, her blossoming attraction to Raihn could be her downfall, especially in a kingdom where nothing is more deadly than love.
My Review
This book was NOT on my TBR for the month. In fact, I didn't even own it. Yet, my friend Daisy mentioned it to me and it piqued my curiosity. As it's well known, (unless you are new to our blog, in which case let me introduce myself) my preferred genre is fantasy, and as it had been quite a while since I had read a good vampire story I decided to give it a go. I dived in and I didn't come up for air until I finished it. This book was a ride and a half. It took off and didn't slow down once.
If you are not a fantasy lover, then you can skip this review. This book is jam-packed with everything I love about fantasy stories. Fast-paced, enemy-to-lovers troupe, kick-ass female main character and powerful, hot male vampire! I know, cliche right?
But the plot was great, the characters are witty and funny, and the fight scenes are explosive and well written, Plus, there are a few plot twists in the end that will have you reaching out for book two immediately. (I did anyway).
This is the first book I have read by this author and it won't be my last. For all my fantasy-crazed friends, (you know who you are) trust me you want to read this one!!
The Ashes And The Star Cursed King – (Crowns Of Nyaxia 2) – Carisa Broadbent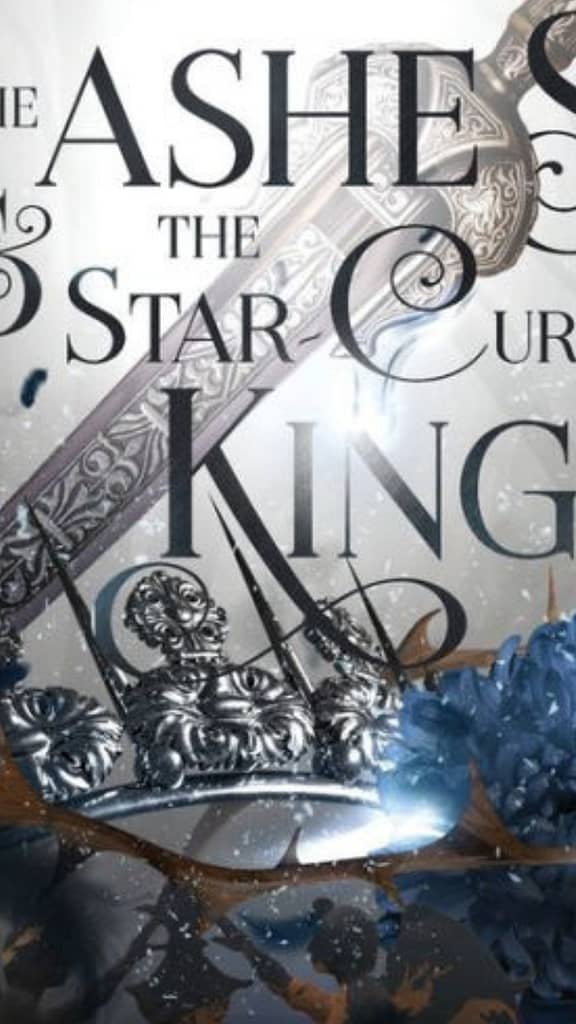 (Please research this book before reading as it might contain triggers of sexual nature for some)
The Kejari is over and with it everything Oraya once thought to be true. A prisoner once again in her own kingdom, only this time it is Raihn who holds the keys to her cell. Raihn, the newly crowned Nightborn vampire King.
In her new reality, Oraya grieves the only family she has ever known and the betrayal of the man she loved.
Raihn is the new, rather reluctant King of a kingdom on the brink of destruction. His own nobles are struggling to accept a 'turned' king as their new ruler, whilst Oraya cannot stand to be in the same room as him.
But as the House Of Blood digs its claws into the kingdom, Raihn finds himself offering Oraya, once again, a secret alliance. Oraya takes the deal, knowing that it is the only way she can reclaim her kingdom and execute her vengeance on the lover she once trusted.
However, this alliance comes with its own risks. In order for her plans to work, Oraya will have to harness a devastating ancient power, intertwined with her father's greatest secrets.
Her past and future will unravel before her and she will have to choose between the reality of seizing power and the devastating love that could be her downfall.
My Review
Let me start by saying, this book, in terms of plot, was just as good as book one. However, it wasn't as fast-paced, therefore I found myself struggling to get through the first 50%.
The storyline was good, and the characters are just as great as in book one, but I found it to be a tad predictable. I won't elaborate more in order to not give anything away, but I knew where the story was heading from the beginning.
It still got a four-star rating from me, because as of 60%, I was sucked into the story, the characters and their struggles.
I enjoyed the first instalment most, but this was still a fabulously written conclusion to the story of Oraya and Raihn.
Good Vibes, Good Life: How Self-Love Is The Key To Unlocking Greatness – Vex King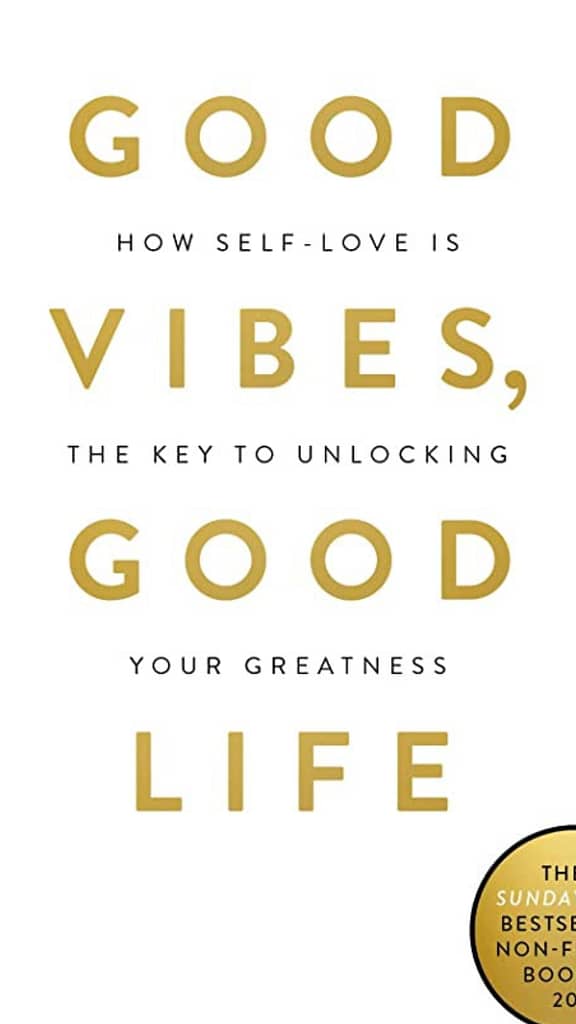 A book about learning to truly love yourself. King teaches us how to transform negative emotions into positive ones, and gives us the tools to find lasting happiness.
Drawing from his own personal experience, Vex King has become a source of hope for thousands of young people. A book meant to inspire and uplift you.
My Review
The title pretty much speaks for itself. This is a book about good vibes and learning to live a good life.
Ideal for anyone who is just now delving into self-growth and personal healing. It felt as though the author's main objective is to disrupt the negative thoughts of the reader. He has written it in such a way that it makes it easy to stop and reflect on exactly what you are thinking, or rather how you are thinking.
Full of motivational and inspiring quotes from Vex King himself, this book's message is loud and clear. If you want to change your life, change how you think. Raise your vibration, steer clear of negativity and practice kindness and compassion.
It was certainly an easy read, and I did enjoy it, although for me it felt like a refresher course on the stuff I already knew. However, I would still recommend it to anyone wanting to make some changes in their life.
I highlighted quite a lot of text from this book, but this section really resonated with me.
"Life conditions you. It swings at you, it kicks you while you're down and it stamps on you. And yet you survive and walk around as the new and improved version of yourself. Because the challenges that some people still find hard, you've overcome"
The House In The Cerulean Sea – T.J. Klune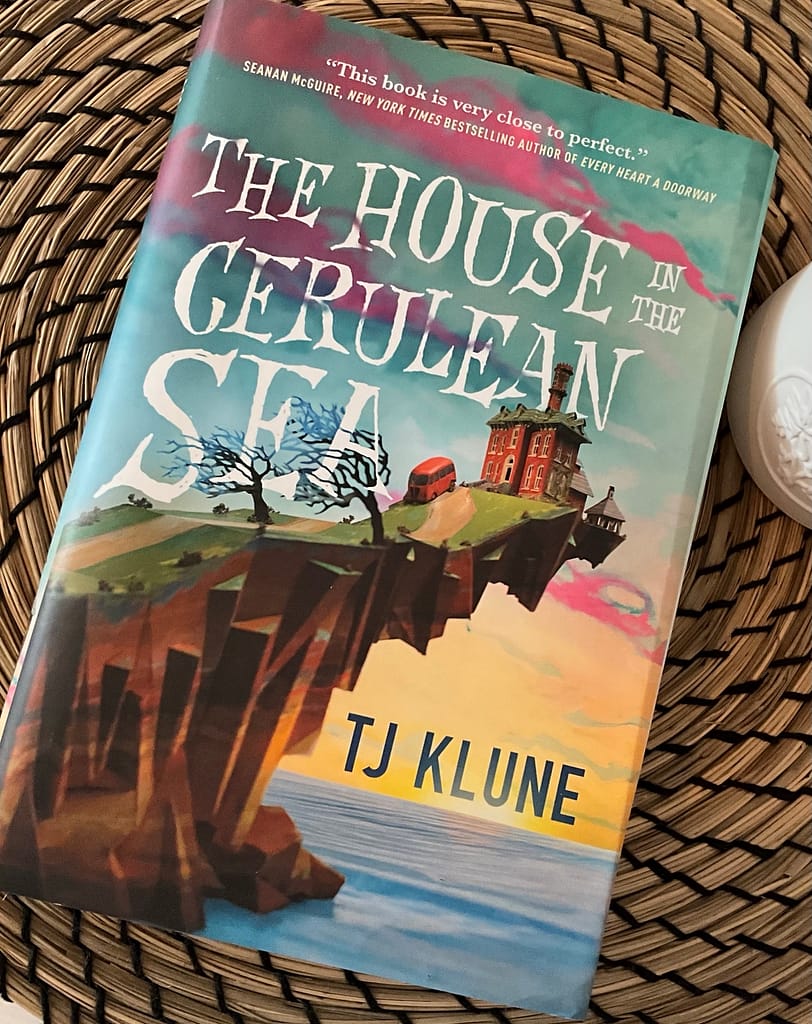 Linus Baker lives a simple and quiet life. H is a by-the-book caseworker in the Department in Charge of Magical Yourth, lives in a tiny house with his cat and his old records keep him company. Unfortunately for Linus, all this is about to change.
The Extremely Upper Management gives Linus a highly classified assignment. He must travel to an orphanage on a distant island and asses six dangerous magical children. Linus needs to determine whether they are indeed so dangerous as if to bring about the end of days.
On his arrival at the orphanage, Linus is greeted by a series of mysterious characters, one of which is Arthur Parnassus, the master of the establishment. Based on their growing friendship, Linus soon discovers that Arthur would do anything to keep the children safe, from his secret coming to light or letting the world burn.
My Review
This book has been hyped out on all social platforms and guess what? I am without shame, about to jump on the bandwagon and tell you all how incredibly amazing it is.
What a treat of a book, it gave me all the feels and then some. A bundle of darkness covered in cookies and cream, with an extra layer of caramel topping. Yes, it was GOOD. It made my heart simultaneously feel heavy and light, back and forth like a pendulum!
The House In The Cerulean Sea is a Young Adult Fantasy book with a hint of romance. But don't let that throw you off from reading it. This book is embedded with tiny buckets of wisdom and truth throughout.
Full of charming characters, adults and children alike, this is a story about finding family and love in the most unusual of places. A story about accepting others for who they are, which fits in perfectly with the current judgemental world we live in.
With fantastic world-building and even better character development, this book was vulnerable, delightful, enchanting and at times, heartbreaking.
My soul needed to read this.
"The world likes to see things in black and white, in moral and immoral. But there is gray in between. And just because a person is capable of wickedness, doesn't mean they will act upon it. And then there is the notion of perceived immorality"
Final Thoughts
The House In The Cerulean Sea is part of my 2023 Essential TBR. Check out the rest of the books I have been reading and will be reading soon.
If you have read any of the above let us know what you thought about them in the comments section. We love talking about books.
In the meantime, happy reading!
Sharing Is Caring:
Related Articles You Might Enjoy: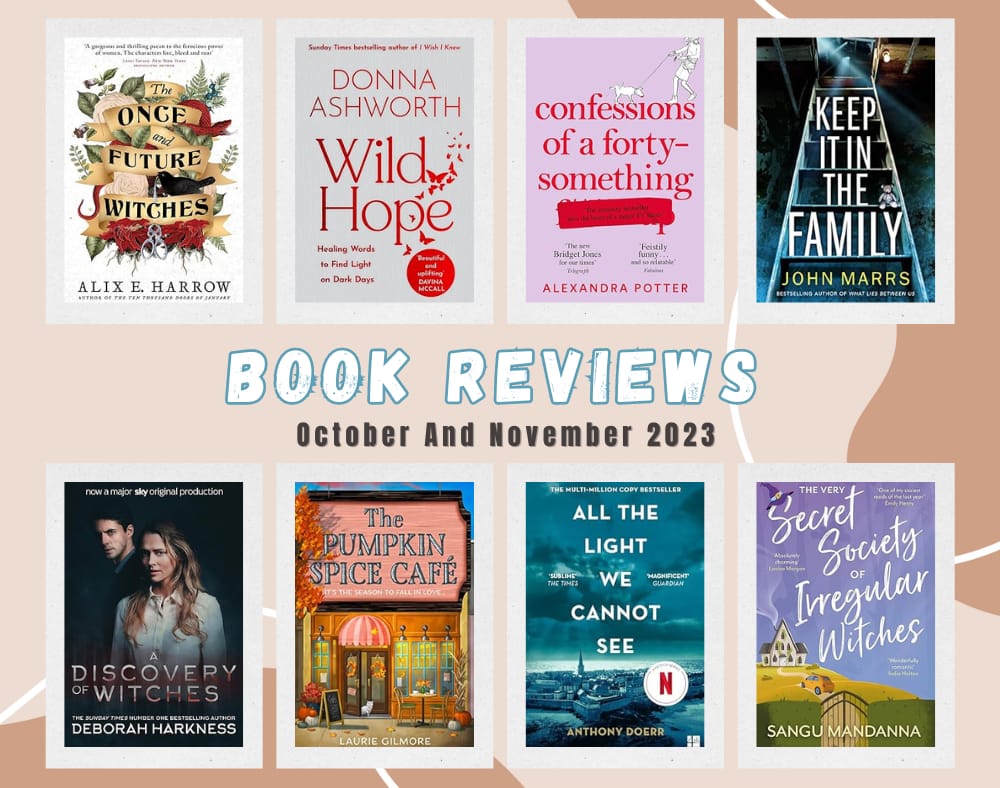 October was exceptionally busy, leaving me with minimal time for reading—only two books, to be…