July was a good reading month with eight books read. Not only that but I was also spoiled with a certain fantasy book that will go down on my list of best reads of 2023. I hope you enjoy this July 2023 book wrap-up. Fantasy readers, you are in for a treat. Let's get to it then.
Fourth Wing – Rebecca Yarros – Fantasy Fiction/New Adult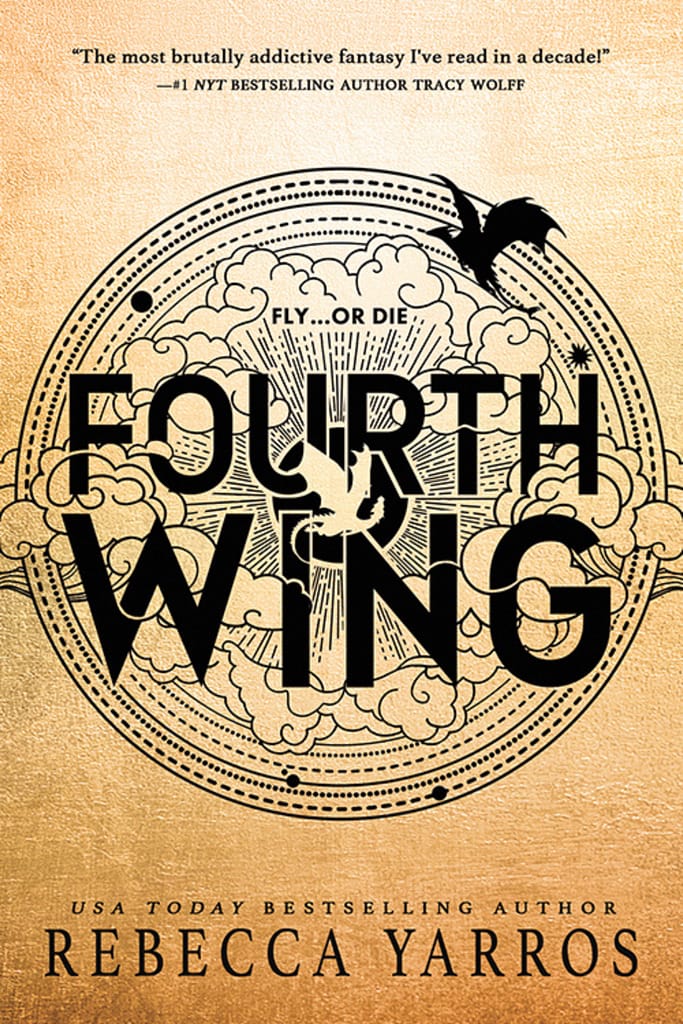 Book of The Month
Violet Sorrengail is twenty years old and supposed to enter the Scribe Quadrant. However, her mother has other plans. Dragging her away from what she loves most, books, history and a quiet life, Violet now finds herself ordered to join hundreds of candidates striving to become the elite of Navarre. Dragon riders.
The fact that she suffers from a chronic illness and that she is smaller than most does not go well in her favour. After all, dragons don't bond to fragile humans. In fact, they incinerate them.
Violet will need to overcome challenge after challenge and dig deep into a well of courage she didn't know she possessed.
Alliances will be forged, lives will be lost and traitors will become allies. It's either graduate or die!
My Review
This book…….. tore my heart out, took it on a wild ride and then went ahead and ate it for dinner!! A super hyped book if there ever was one. My social media feeds have been swamped with reels on Fourth Wing bringing on some reluctance about reading it. After all, had it not lived up to the hype, I would have been the odd one out. Luckily that wasn't the case. So, during my time away in July, I decided to dive in. I am not exaggerating when I say I didn't come up for air until I finished reading it. The pages kept turning as if by magic, either that or an obsessive need on my behalf to find out how the story ends.
Fourth Wing is packed with all the elements of a great fantasy read. Magic, dragons, non-stop action, enemies to lovers, and my favourite part, a fantastic female heroine, full of flaws but brimming with badassery! Did I mention the dragons???
Cleverly Written Characters:
The main character, Violet, is one of the best-written characters I have ever come across. She is a young woman with good intentions, trying hard to not let the ruthlessness of the world she lives in change her. Violet comes across as funny and witty, but her greatest asset is her bravery, her inner strength and her endless determination to persevere. Yarrow wrote a character suffering from a chronic illness, and in doing so showed us what real strength is all about.
And then we have Xaden. Again, a character with depth and then some. The author shows us the obvious strong exterior, and yet beautifully guides us to understand his character on a much deeper level. Without giving too much away to potential readers, his character development throughout the book is what I live for as a reader.
The world-building, the magic system and the relationships between a diverse group of young people were in my opinion, exceptionally written. It captured my attention from the very start, plunging me headfirst into a seamlessly created world. And then there's the dragons! Never have I loved dragons so fiercely since the days when my main obsession was A Song Of Fire And Ice by George R Martin, otherwise known as Game Of Thrones to the TV show fans.
My One Criticism
It's a tiny one, but it bothered me. There is a certain villain, who from the very start, just hates Violet with a passion. And whilst the author made it really easy for me to dislike him from the get-go, I wish there would have been more depth to his character. Then again maybe he was just supposed to come across as a psycho, in which case, job well done Yarros!
It's worth pointing out that, even if he came across as the main evil in the story, it isn't so. The villains have a more subtle role in this book. A particular much-loved character took a turn to the dark side towards the end of the book. Whilst I spent a good part of the story rooting for him/her (no spoilers here), by the end I wanted to strangle him/her!
Conclusion
The ending destroyed me. My friend Kat (who may I add gave up precious hours of sleep whilst obsessing about it too) has in her possession a few distraught selfies of me crying. Yes, I cried the ugly, my heart hurts, the author sucks, cry. I am not ashamed, the heartbreak was real. I felt the same way when a certain Harry Potter character met his untimely death. My point is, if an author can make me feel a loss in such a capacity, then that author has automatically made it to my list of automatic buys. This means, no matter what Yarros writes next, I will be reading it.
And then there is the final plot twist. All I will say is that it has perfectly set the tone for the second instalment, coming to us in November 2023. All hell will break loose and I for one cannot wait to immerse myself once again in this ruthless world and its characters. An epic fantasy story beautifully crafted by Rebecca Yarros.
---
For more on Rebecca Yarros books, check out her website.
---
The Curfew – T.M Logan – Thriller/Mystery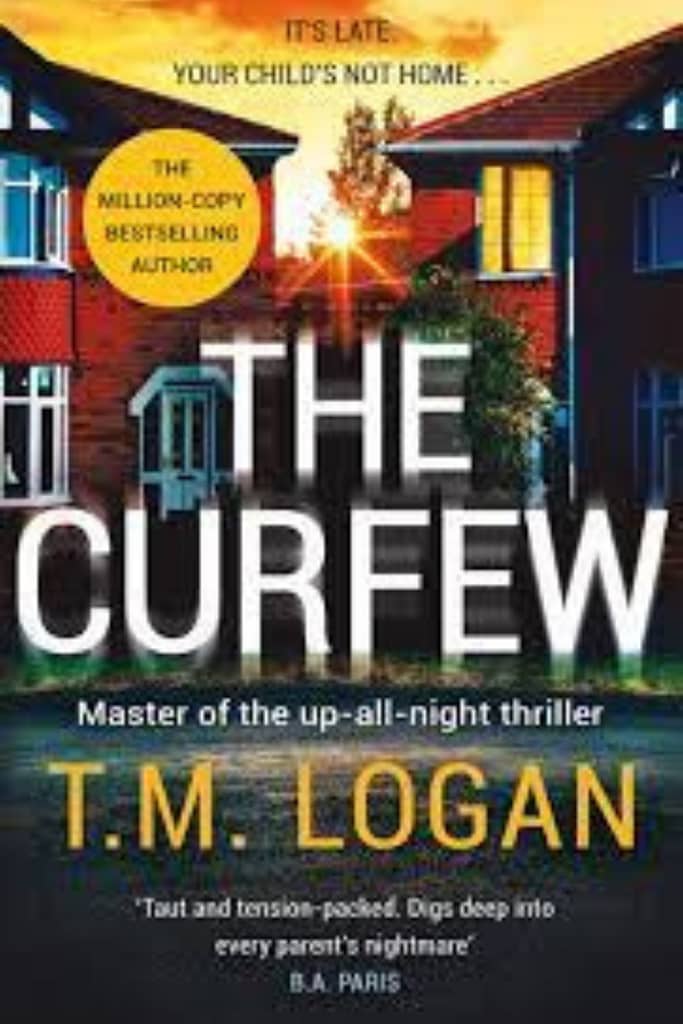 Andy and Laura are great parents. Their son Connor asks if he can go out with his friends to celebrate completing his exams. They agree to let him go with the condition that he must be home by midnight.
But then Connor misses his curfew, setting off a series of events that When will change the lives of five families forever.
Five teenagers went into the woods that night, however, only four came out. Telling the truth might mean losing everything…
Review:
I am a newcomer to T.M Logan's books. And even though the story kept me entertained, there were a few parts which frustrated me to no end.
To start off, Connor's silence and how his parents let him get away with it. I don't mean to sound judgemental, I know teens can be difficult but I do have three kids. One of them is still a teenager which provides me with a certain level of experience when it comes to teenage angst.
Speaking of the parents, they managed to get on my last nerve. How on earth is your nephew missing and instead of waking up your son to question him about it, you call him from downstairs and say to your husband, 'Oh but he is still sleeping, I called up to him and he hasn't replied'. Like, WHAT? That should have been my first hint – Milly, these parents are idiots and will annoy the hell out of you. It got worse as the book progressed. I won't comment any further so as to not give away any spoilers.
The first few chapters definitely brought a sense of intrigue, however, that feeling soon faded away. As the plot developed it became a bit of a mess and rather predictable. Plus, the parenting just kept getting worse.
Saved by the ONE character:
The one character that saved this book for me though, was Connor's little sister Harriet. Clever, witty, and hugely underestimated, her P.O.V. chapters were my favourite throughout the book.
The Curfew wasn't a total waste of time though. The premise was promising, however, it was overshadowed by the stupidity of the parents. Then again, this might just be my personal opinion as a parent. Nevertheless, I would still recommend this book. It's easy to read and does not require much thinking, which is basically what the parents in this story were doing, not thinking.
The Housemaid – Freida McFadden – Thriller/Suspense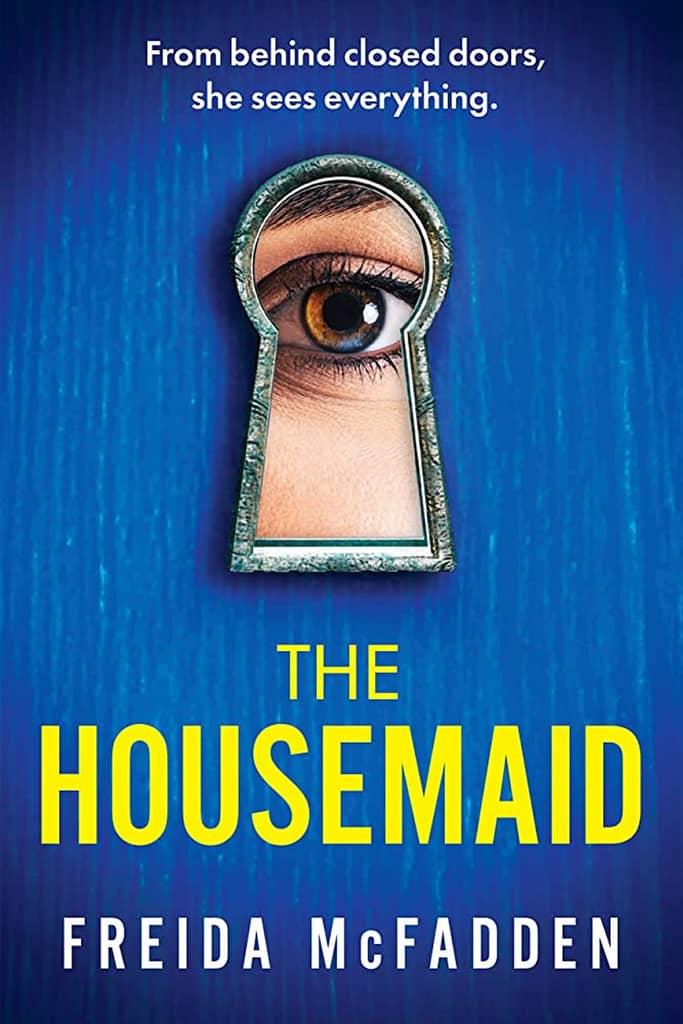 Things seem to be looking up for Millie Calloway. She is sure her luck is changing when she manages to land a job as a housemaid at the Nina Winchesters' beautiful family home.
Every day she gets on with her work. She cleans, collects Nina's daughter from school, cooks a delicious meal for the whole family and ends her day eating her own meal by herself in her tiny room on the top floor.
Millie feels it's best to ignore how Nina makes a mess just to watch her clean it up, or how she tells strange lies about her own daughter. Mr Winchester, the husband seems like a broken man. She tries to put all of this at the back of her mind, but can't help but imagine what it must be like to live Nina's life. The walk-in closet, the fancy car, the perfect husband.
Millie knows she has made a grave mistake the moment she decided to try on one of Nina's pristine white dresses. Not long after Nina finds out, and Millie realizes that her attic bedroom door only locks from the outside.
But, the Winchesters don't really know the truth of who Millie is and what she is capable of….
Review:
My first impression of The Housemaid was mediocre at best. I felt as though the first-person POV took away some of the mystery and tension that is expected from a physiological thriller. Up until around 60%, I was reading merely for entertainment, feeling as though the book was pretty predictable. And then the plot twist hit me and my interest piqued.
For a while, it seemed as though that twist would save this book from being a total disappointment. However, the end turned out to be pretty unrealistic. And so, I am back to feeling that, as entertaining as it was, it still failed to deliver. When reading thrillers main thing I seek is being constantly kept sitting on the edge of my seat. Unfortunately, this wasn't the case with The Housemaid.
No One Saw A Thing – Andrea Mara – Thriller/Mystery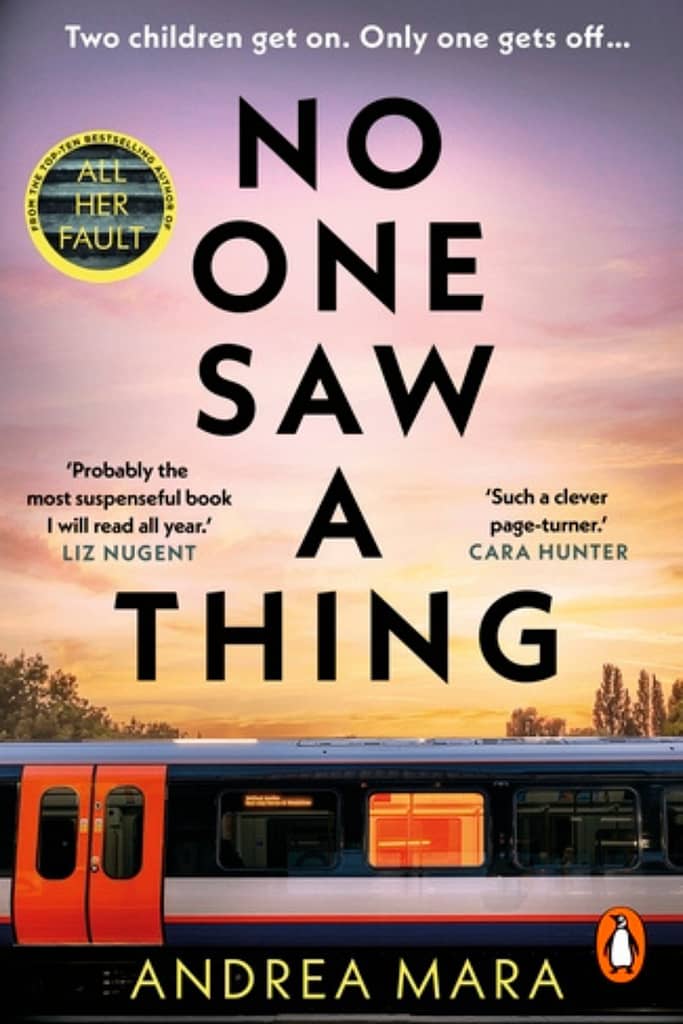 A story about a mother and her two daughters travelling by tube in London. As they wait by the platform, the doors to the train open and the girls slip inside, leaving their mum behind.
As she arrives at the next stop, she tries to remain calm. "Everything will be fine", but panic starts kicking in like a tidal wave. At the platform, waiting for her is just one child. The second daughter is nowhere to be found.
A search for the missing child ensues. Who has taken her? A stranger? Someone closer to home? And why is everyone lying? The longer the search continues, the harder she will be to find!!
Review:
Yet another thriller from my summer thriller TBR list. Let me tell you, this is the kind of book that will have you second-guessing yourself from page to page. I kid you not, I thought I knew who the baddy was, and just when I thought I had it right, a turn in the plot changed my mind again. It was so well thought out in terms of having the reader guessing throughout.
The one thing I disliked was the fact that, even though there was a little girl missing, the police weren't really involved. The author included them in the story, but it felt pretty unrealistic that a six-year-old would be missing and her parents would be wandering around by themselves hours later, trying to find her, whilst the police were doing God knows what. Realistically I would think that in such a situation, the family would have had a police family liaison with them at all times, especially to monitor any calls to the family. It just didn't make sense. However, if you can overlook that tiny detail, and you enjoy a good guessing game, then this is the book for you.
Want to join the TOM community and nerd out over books with us? Then sign up for our newsletter. It's free and fun.
She's Up To No Good – Sara Goodman – Women Historical Fiction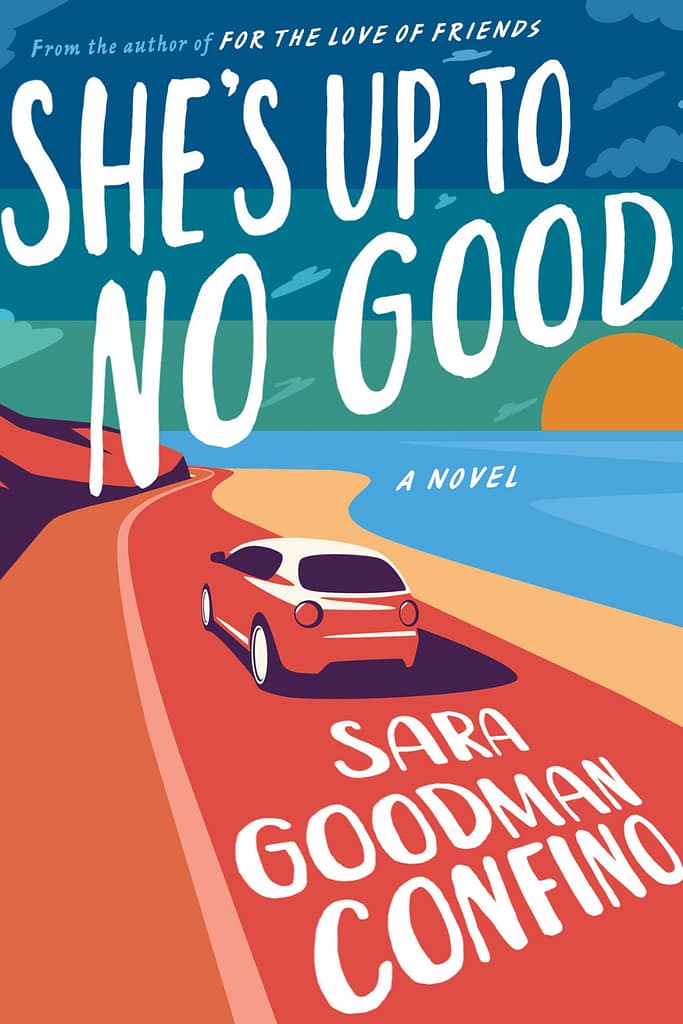 Jenna is blindsided when four years into her marriage, her husband asks for a divorce. Suddenly she finds herself with plenty of time on her hands and an unpredictable future ahead. With the desire for change, she decides to accompany her eccentric grandmother Evelyn on a road trip to the seaside of Massachusetts. A town where much of their family history was shaped.
As they hit the road, Evelyn tells Jenna about the star-crossed teenage romance that captured her heart more than seventy years ago and how it changed the course of her life. Even though she can't stop talking about Tony, her unforgettable and forbidden first love, Evelyn insists that the return to her hometown isn't about him at all.
When they arrive, Jenna meets Joe, Tony's attentive great-nephew. They soon form a friendship which gives her the confidence and distance she desperately needs to help her put the pain of her broken marriage behind her.
As Evelyn's past unfolds, full of secrets and truths, Jenna discovers a new side of her grandmother and of herself. One she never knew existed, and with it, she learns that the possibilities for healing can come when one least expects it.
Review:
This story gave me all the feels. It was so refreshing to read a romance book without pages upon pages of smut. Just a good old romance novel, full of charm, wit and characters with the capacity to pull at your heartstrings.
Evelyn's past and her relationship with Tony was without a doubt my favourite part of the book. It reminded me of those times when my father would talk about when he was young, and how much the world has changed since. I honestly think that we don't pay enough attention to our elders and the stories they carry with them. Especially those stories that are so different from the way of life we lead today.
She's Up To No Good is a book about new beginnings, forgiveness and embracing the good along with the bad, with a dash of romance thrown into the mix. I gave it a 4-star rating on Goodreads, and I will definitely be reading more books by this author.
The Shack – William P Young – Spirituality/Crime/Thriller
The Shack is the heartbreaking story of Missy, Mack's youngest daughter, who was abducted during a family vacation. Following the abduction, evidence was found in an abandoned shack deep in the Oregon wilderness that led authorities to believe that Missy may have been brutally murdered.
Four years later, and whilst still struggling with the events that lead to the loss of his daughter, Mack receives a suspicious note, apparently from God. In this note, Mack is invited to go back to that same shack. And so, against his better judgment, Mack arrives at the shack on a wintry afternoon. Little does he know that what he discovers there will change his life forever.
Review:
The Shack was a book I read after a friend randomly recommended it to me. Did I enjoy it? Sure, it was a good read with a hell of a lot of heartbreak and insight into human emotions. However, the conversations with God threw me off completely. It's not that I don't believe in the Father, the Son and the Holy Spirit. It's just that I'm not really a practising catholic, much to my Aunt June's dismay.
This story was still beautifully written and the plot was wonderfully laid out. It was a case of me not being able to connect with the spiritual aspect of the book. There aren't any happy endings in The Shack though. It's a story about self-forgiveness, and letting go of the past whilst finding closure.
Harry Potter And The Cursed Child – Theatre Fiction For Young Adults
Nineteen years after the famous Battle Of Hogwarts, we find Harry Potter all grown up, husband, father of three school-aged children and an overworked employee at the Ministry Of Magic.
Meanwhile, his youngest son Albus struggles with the weight of his family's legacy. A legacy he never wanted.
As he embarks on his own journey, the past and the present coalesce in a menacing way. One that will bring an uncomfortable truth to both Albus and his father Harry. Darkness comes from unexpected places.
Review:
All those who know me well know that I'm an avid Harry Potter fan. I own several copies of every book, from first editions to limited editions to the most recent illustrated editions.
My teenage son shares my love for anything HP and so he was the one who urged me to read The Cursed Child. I suppose I could say I didn't love it, but I didn't hate it either. In fact, it felt almost nostalgic, being back in this magical world. A world which at one point brought so much joy to my life.
It's the first time I've read a book with a script format. I probably would have enjoyed it more had it been written as an actual story and not a play. If you are a Harry Potter fan, then definitely read it. An opportunity to spend time with these much-loved characters shouldn't be missed.
---
Harry Potter And The Cursed Child is part of my 2023 TBR list. If you want to know about the rest of the great books from this list, read about it here.
---
Happy Place – Emily Henry – RomCom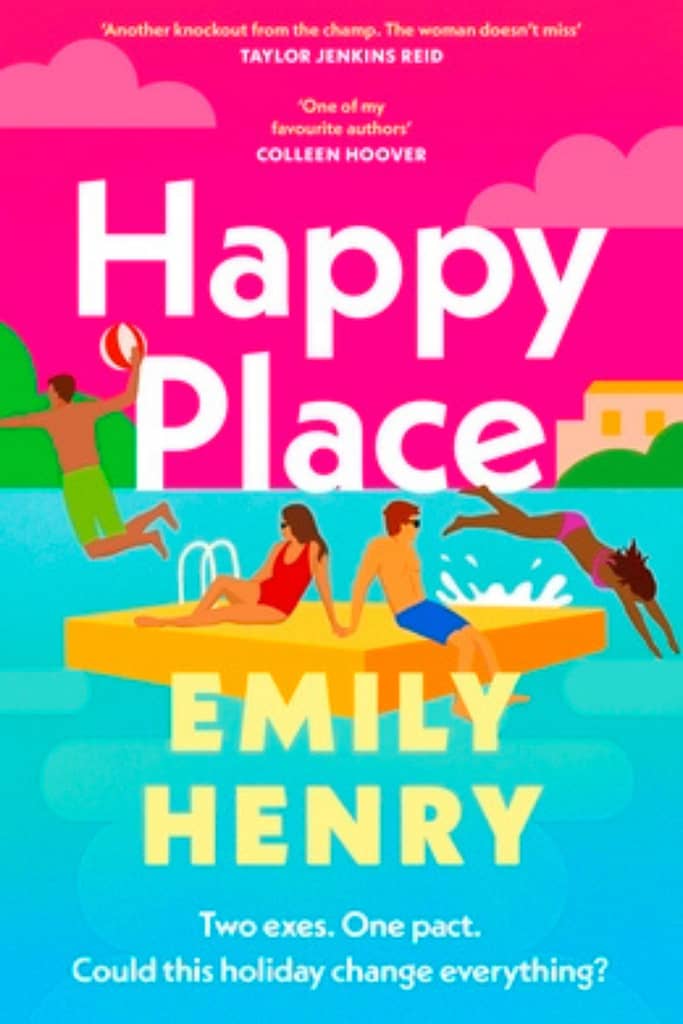 Harriet and Wyn are known to everyone as the perfect couple. Ever since they met in college Harriet has been the yin to Wyn's yang! Except, that is no longer the case. The perfect couple broke up six months ago and yet, they still haven't told their best friends.
It's because of this that they find themselves sharing the largest bedroom at the Maine cottage. Their friend group's yearly getaway, for the last decade. An annual respite for them all, with plenty of cheese, wine and seafood. Where they get to recharge their batteries and step away from their busy lives.
However, the 'couple' find themselves not wanting to break their friends' hearts, so they go along and decide to play the part of a happy couple. After years of being in love, how hard can it be?
Review:
Happy Place was one of my most anticipated summer reads. After much hype on the internet, I was expecting to be swept away. However, I found myself struggling to get through it. Whilst it contains all the essential elements of a good rom-com, wit, charm, alcohol, sexy male character and romance, I still felt as though there was too much unnecessary dialogue between the characters. It dragged on for what seemed like an eternity. Okay, a tad over-dramatic, but you get the gist.
This, however, like always is just my opinion. If what you need is an easy read with a predictable happy ending, then I highly recommend Happy Place. I would definitely classify it as a 'feel good summer' read.
---
You might also want to add some summer reading to your TBR. We have the romance and the thriller edition ready for you!
---
If you enjoyed this blog post, please share it with your friends!
Related Articles You Might Enjoy: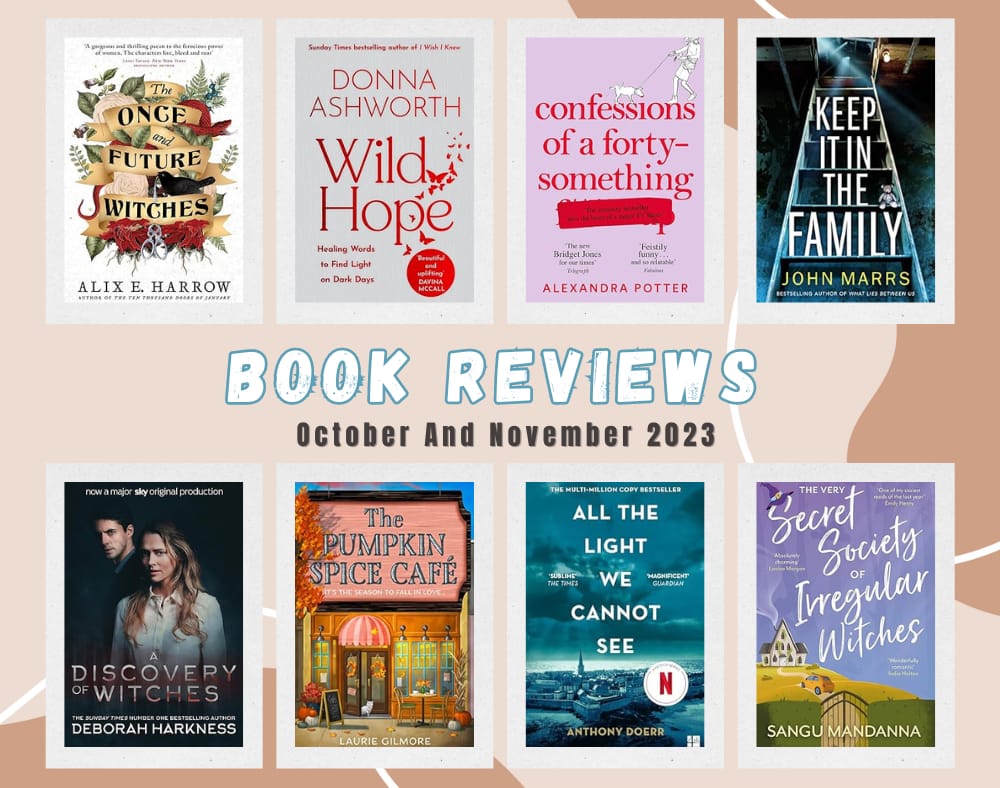 October was exceptionally busy, leaving me with minimal time for reading—only two books, to be…