The Internet is full of content about journaling, the type of journals available, how to journal, and the health benefits. I for one have always kept some sort of journal throughout my life, even as a young child. As a teenager, it was the typical Dear Diary format. The type that contained boys' names and pretty hand-drawn hearts, full of drama and teenage angst. To this day I still have them stored away in some drawer, re-reading them every other ten years or so, reminiscing about the young girl I used to be and how far I have come since. This article was originally supposed to be about all the different journals available, however, I decided instead to centre it on how Journaling placed me on a path to my own self-discovery.
Journaling – My Path To Self-Discovery
As an adult, my journaling hasn't been what you could call consistent. When I stumbled upon some sort of difficulty I would dive into a season of self-enlightenment, wanting to find truth in life's hardships, but as per usual, the moment life would lighten up, my journal entries would cease, until the next crisis.
About six months ago I found myself at a crossroads. I questioned my direction in life, along with my purpose. Every self-care post I read recommended journaling. Obviously, the idea appealed to me, I love writing after all, but I was worried that I wouldn't keep it up. So I committed to journaling every single day for a year, no matter what, 365 journal entries. Six months later and I am still going strong.
I could write a post about all the health benefits of journaling, and how it enhances mental health, however, I prefer to write about how it has changed my life and how such a small task that takes me about 10 minutes a day has become a sort of ritual.
A Journal becomes a safe space…….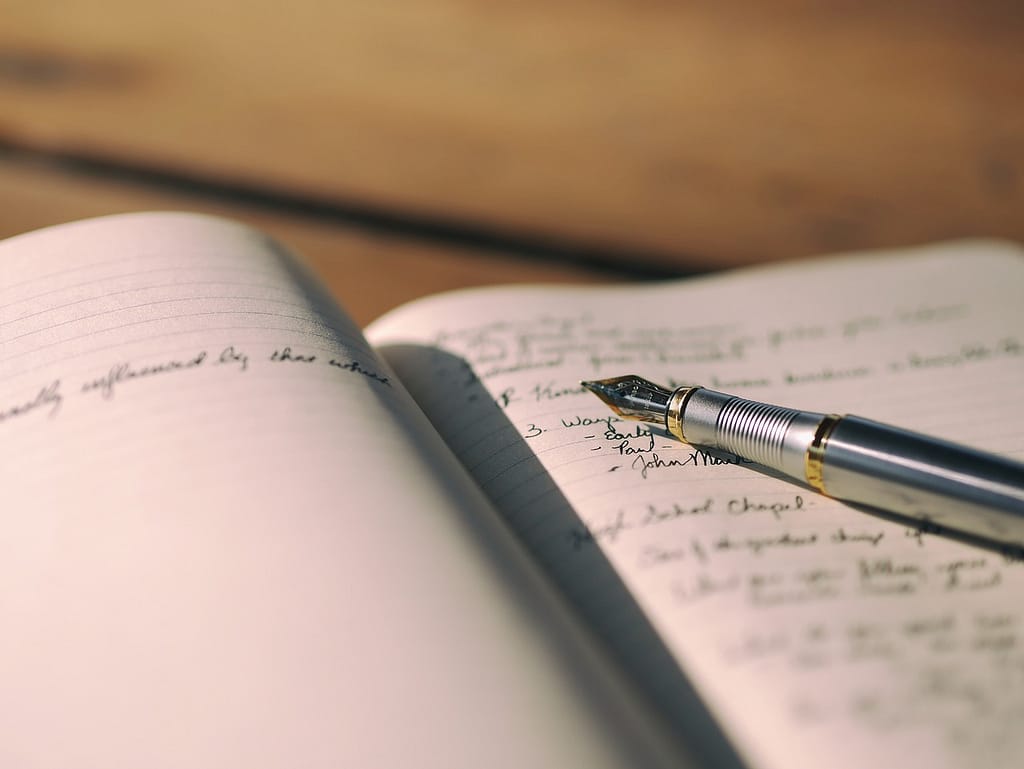 Journaling is an escape for me, a safe place where I can express myself freely and honestly without the fear of judgement. I find that journaling in the mornings is the best time for me, when I am at my most creative. However some days I will journal in the evening too, especially if I have had a challenging day.
In the beginning, I used to find it hard. I had no idea what to write, and it felt as if I was placing too much pressure on myself to make this small piece of self-care practice perfect. The beauty of it though is, it hasn't got to be perfect. It is raw and emotional, sincere and enlightening. At times it is messy and when I read back on it, it doesn't make sense, but I have learned that I feel at my best when I just allow the words to flow without restrictions or too much thought about grammar or spelling. The point is to put it all on paper, the good, the bad and all the grey areas in between.
Along this journey, I have had moments of total awakening. What do I mean by that? Well, I ask myself many questions when I write, and I try and answer as truthfully as possible, and it is in those moments when I have stumbled across some hard truths. Some days journaling is like having a deep and brutal conversation with yourself. Uncomfortable by all accounts, but necessary in this journey of self-healing. On other days the words are full of positivity, exciting energy, love and plans for the future. It's like a pep talk to yourself, hyping you up for a great day.
Journaling has become my therapy.
After 5 months of daily journal entries, I can honestly say my self-awareness has greatly improved. Who I am and where I am going in life is much clearer to me now. I know what I want in this journey called life. By no means am I where I want to be yet, but I am no longer where I used to be.
Writing down my thoughts is therapy in itself. It allows me to slow down my perceptions, keep track of my emotions and find gratitude in the smallest of details surrounding my everyday life. Keeping a journal has graced me with a constant stream of consciousness. It is a simple form of self-care I recommend to anyone who will listen.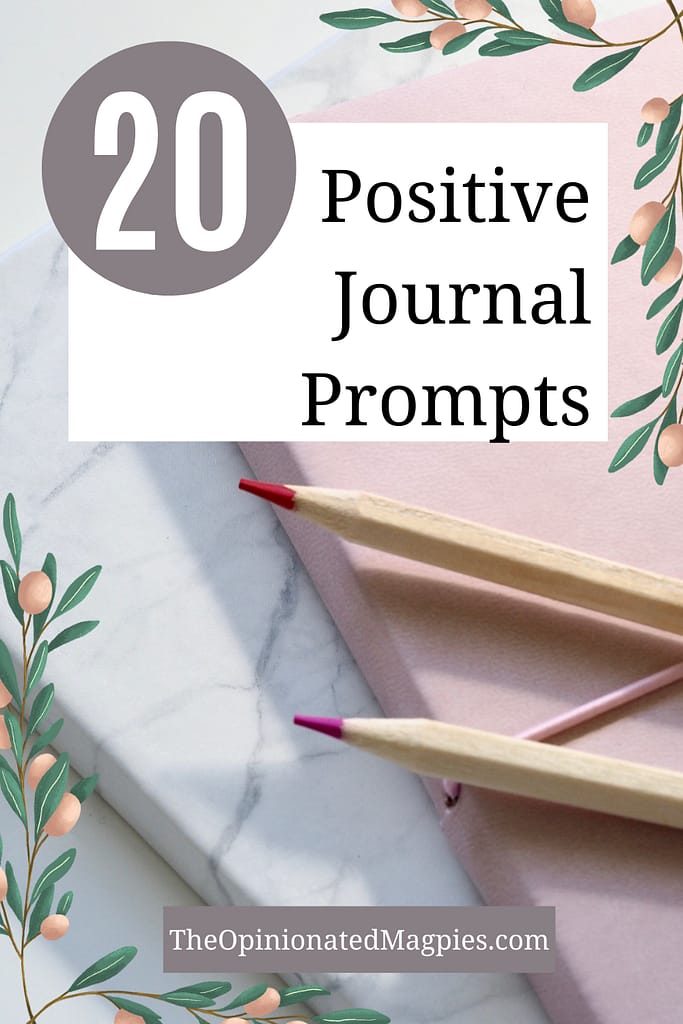 Start your own Journaling Journey
If you have decided to embark on a voyage of self-healing and self-growth, then starting a journal is a fantastic way to begin. A gift to l yourself. It doesn't necessarily need to be a fancy book with intricate covers, a notebook will suffice. The important thing is what you write in it.
Journaling can be part of your daily habits. Read all about habit tracking and how it changed my life.
Starting a journal for the first time might seem a bit daunting. To help you along I have compiled a list of 20 Journal Prompts, in the hopes that it will be the push you need to get your creative juices flowing and that you find like I have, the beauty of writing from the heart and finding yourself in the process.
20 Journal Prompts To Get You Started
Writing may not be everyone's cup of tea, I get that. But, it's one of those self-care practices that will make such a difference in your life. We hope you give it a try, and if you do please let us know if you found these journal prompts useful. We love hearing back from our readers and are always open to suggestions and new ideas.
Happy writing and remember, the only thing holding you back is YOU!
Much Love,
Sharing Is Caring:
Related Articles:
Mammograms, a vital tool in breast cancer screening and early detection. However, the prospect of…