January and February turned out to be very busy months. Ideally, I had planned on two separate blog posts with book reviews for each month, however, that wasn't possible.
Last year I read 9 books in January alone. It was a great reading month if I say so myself. However this year I only managed three. Thankfully February ended up being a better month.
Not all the books I read these past two months were great and unfortunately, I have trouble dnf'ing books (Did Not Finish). I don't like writing bad reviews, but I do want to be honest. Everyone's free to form their own opinion so please don't get discouraged just because I didn't connect with a certain book.
Anyway, let's get to it, here are my book reviews for January and February.
Untamed – Glennon Doyle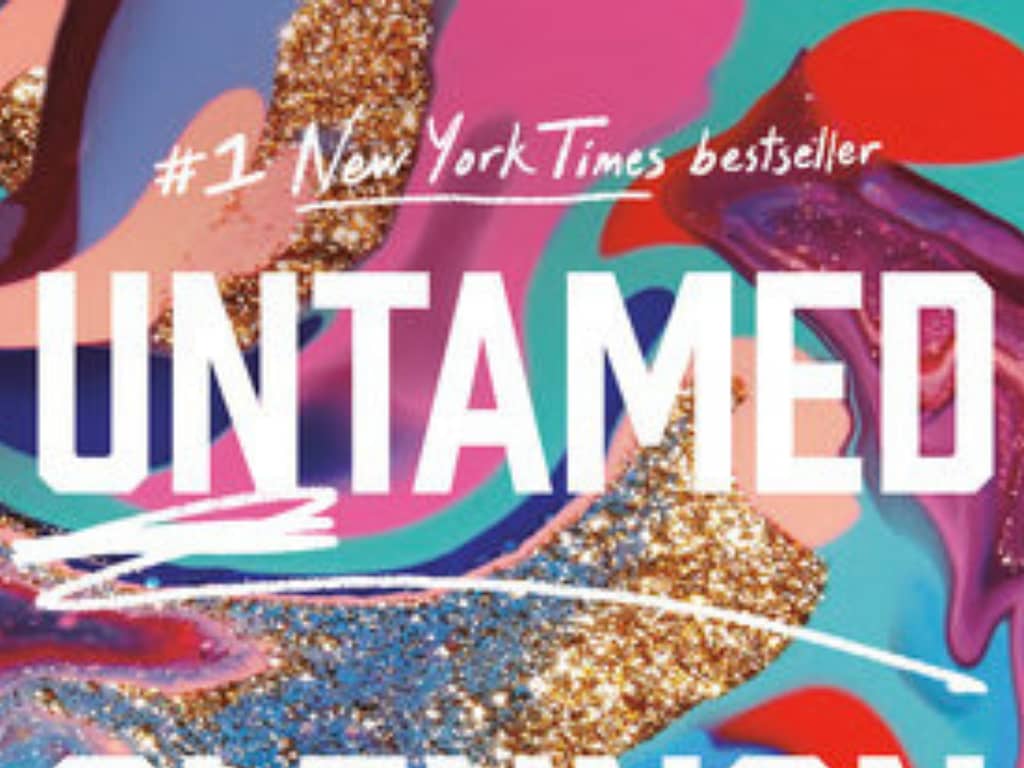 Glennon Doyle totally bares her heart out in this best-selling memoir. A story of a woman who realised who she really was. How she learned how to set boundaries and found a way to find calm during the stormy times in her life. She writes about how she finally accepted herself just as she was and the freedom that came with such acceptance. Taking the reader through different seasons of her life and how she realised that 'Being human is not hard because you're doing it wrong, it's hard because you're doing it right.
Her insights into a life well lived, is one where we are present and we are free. Free from all the ideals and expectations placed on us since the day we were born.
My Review:
I found Glennon to be so honest and vulnerable in this book. As I was reading her words, I felt as though I was talking to a friend. Her revelations and the way she perceives life really resonated with me. I was touched by her truth.
Untamed was one of the books on my Self-Help tbr list for 2023. It's nothing like most books in this genre. There weren't any set exercises to try out in your own spare time, no lectures on how to live your best life. Instead, the words flowed, and the story of her life carried me through continuous hours of reading, lost in her truth and her unflinching vulnerability.
A memoir full of insights from a woman who undoubtedly has found her truth and her path. She is unapologetic about who she is and what she wants. She has stopped trying to fit in. The more pages I read the more I identified with her words. Life isn't easy, and it isn't meant to be easy. It's meant to be lived, to the best of our ability, in the time we are given. I absolutely loved this book. It will stay with me for a long time.
It Happened One Summer – Tessa Bailey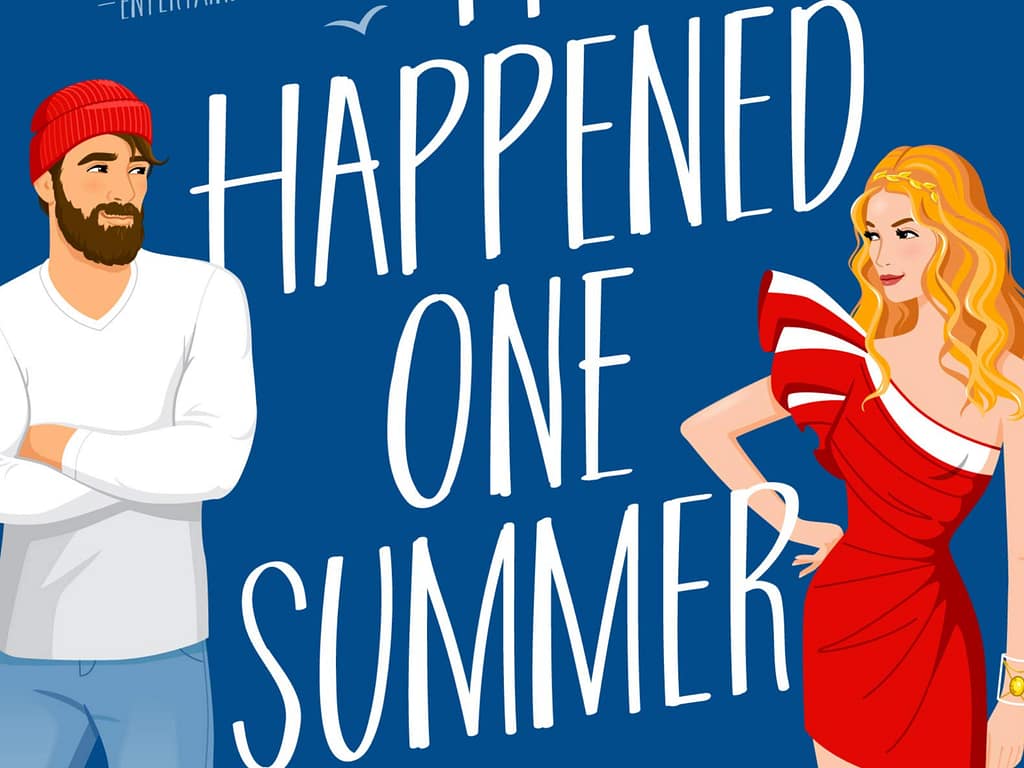 Piper has a perfect life. Or so it seems on her social accounts. Step-daughter to a successful businessman, she has everything she wants and then some. One night one of her wild shenanigans gets out of hand and lands her in jail. When Piper gets home after being bailed out by her younger (and much more sensible) sister Hannah, she is in for a shock. Her step-father has had enough and is sending her away to her birth town, to run a local dive bar left to her by her late father. In other words, Piper needs to fend for herself. But how is she supposed to pull it off? After all, it's not like she has had to work a day in her life.
When she arrives at the fishing village of Westport, with Hannah by her side, Piper is appalled by her new living quarters. How is she supposed to sleep in a bunk bed in a flat that is smaller than her walk-in closet in LA? And is she going to have to cook? Luckily most of the local townspeople are welcoming except for the hot grumpy fisherman who just doesn't seem to like her…..at all!!! He obviously has a problem with Piper, and all she can do is count down the days until she can go back to LA and her high-profile life.
My Review
It Happened One Summer is your typical rom-com novel. It is full of wit and charm. The main character is funny and the grumpy fisherman is drop-dead gorgeous. I am a sucker for enemy-to-lovers storylines, and this novel did not disappoint. I wish there had been more depth to Piper's character though. It's not that I didn't like her but I didn't fully connect with her.
Brendan's character was well-written and had a good background story. I wish he could have kept on being grumpy for longer. It would have certainly built up the tension better between the two characters. Their falling in love seemed to happen too soon in the story, considering they didn't like each other to start with.
Hannah was by far my favourite character. She was charming and kind, and with a mind of her own. It is for that reason that I look forward to reading the next book in this series. Hook, Line & Sinker, Hannah's story.
You might enjoy this article: My Top 10 Reads From 2022
Kingdom Of The Feared – Kerri Maniscalco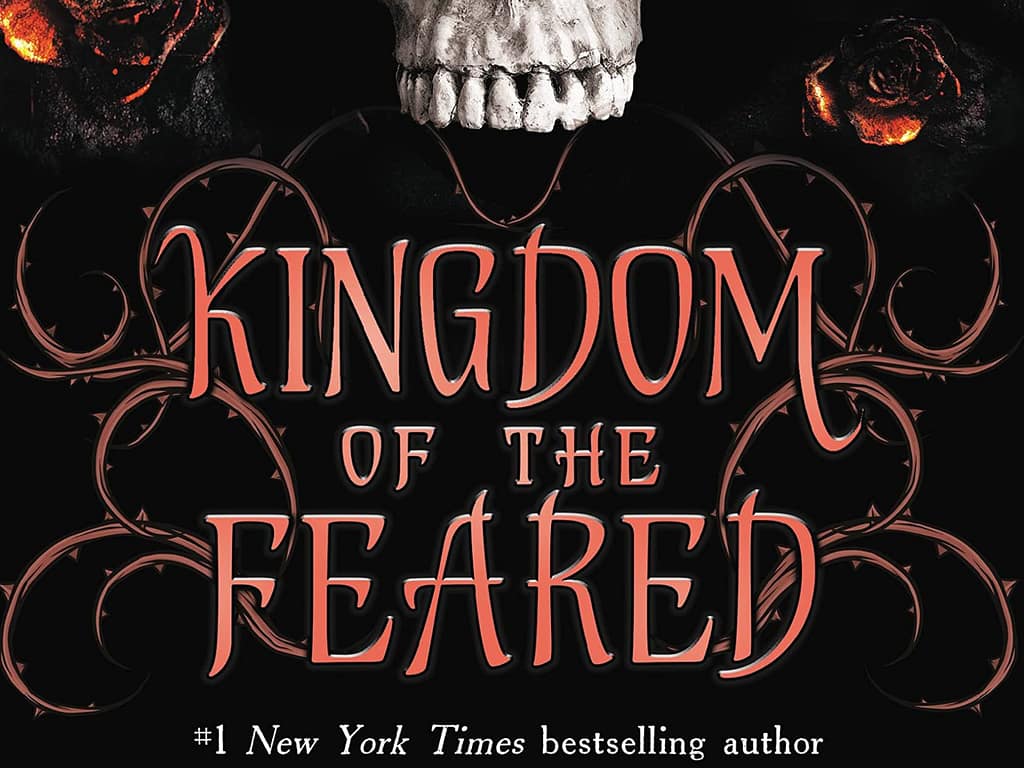 In this third and final instalment of the trilogy Kingdom Of The Wicked, we continue reading about Emilia's and Wrath's 'love' story. In the previous book, we were left on a cliffhanger, with Emilia finding out that her twin Vittoria was still very much alive. Trying to balance her relationship with Wrath, the discovery of her sister's deception and solving a murder of a high-ranking member from House Greed, Emilia finds herself with her hands full, to say the least.
New truths will be uncovered and a race against time to break a curse that will ultimately define her future with the Prince of Hell, Wrath.
I really enjoyed the previous two books in this trilogy and look forward to the 'hopefully' happy ending for Emilia and the gorgeous Wrath.
My Review:
Boy did I want to love this book. I really really did. But….well….I didn't.
I suppose I can say I liked it, it was okay, and it didn't totally suck, but still, I wanted to LOVE it. Anyway, moving on. Emilia got on my nerves, plain and simple. One would think that by now she would have grown up and matured. All Emilia could think about was sex!!!! That and her sister. She also complained, she made stupid decisions, she was naive but without a doubt (at least in my most humble opinion) was…….the smut. There was way too much smut.
Wrath, the name should say it all. But Wrath, as sexy as he was, showed no signs of wrath or violence. I'm still not sure what his powers were exactly.
And well there were no epic battles, the politics bored me and Emilia's sister, Vittoria…..I'm still not sure if she is good or evil!
Anyway, I promised myself I would be honest with my reviews and so here it is. Don't bother reading this book unless you really really feel you have to finish the trilogy.
The Flatshare – Beth O'Leary
Beth O'Leary is a Sunday Times bestseller and Ron-com royalty for sure. Her novel, The Flatshare was her debut novel and has now been turned into a Paramount Original Series.
Tiffs herself in a bit of a predicament. Her ex-boyfriend has asked her to move out. With very limited funds, Tiffy ends up accepting to share a flat with Leon Twomey.
As far as she is concerned they have the perfect arrangement. Leon works nights whilst Tiffy works during the day, meaning their paths never cross.
They share a flat, they share a bed, but they have never met, until they do.
Mr Review:
Of course, I fell into the hype of The Flatshare, and I am so glad I did. The author had this incredible original idea, and she brings it to life brilliantly.
The relationship between Tiffy and Leon was so cute, it made me smile throughout the book. Those little notes they left for each other, and how well it was incorporated into the storyline, so that we got to know the two characters at the same time they did, was brilliantly played out.
Loved this story, the chemistry between the two and without forgetting her funny and supportive best friends. A definite read for any romance lovers in search of happy vibes.
Atomic Habits – James Clear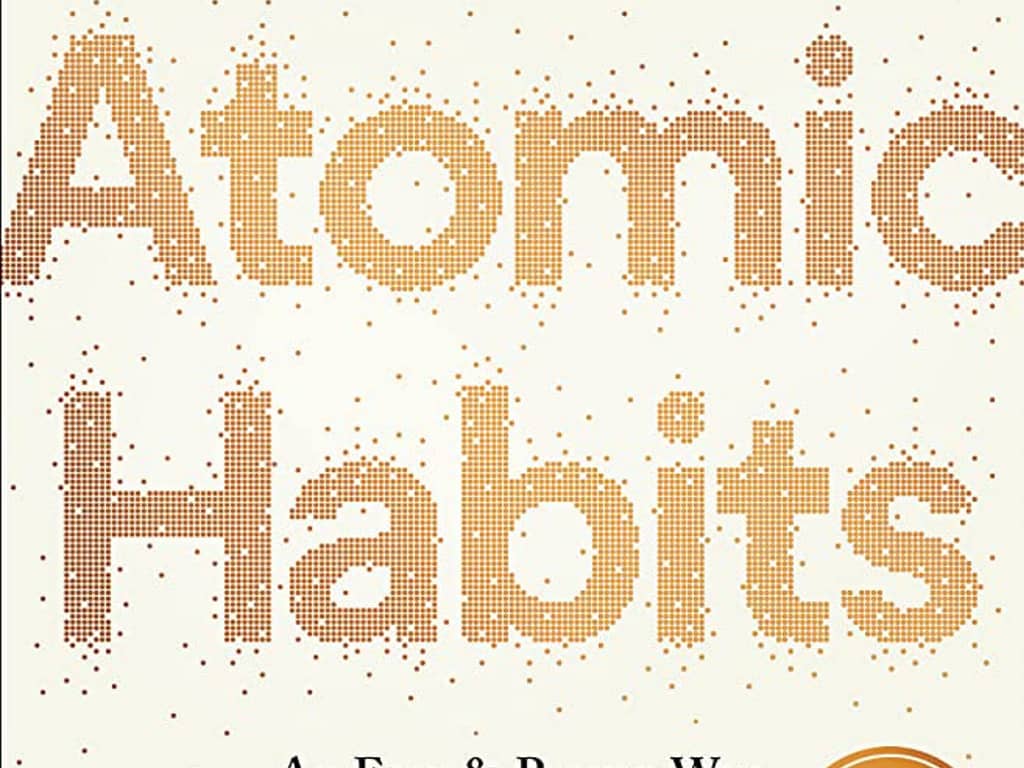 The phenomenal international bestseller – 1 million copies sold.
This book claims that it can transform your life by just making tiny changes in your everyday life. James Clear introduces us to different and simple strategies and life hacks to help us introduce habits that will ultimately add up to massive changes that will occur in our future. He writes about how real change comes from the compound effect of hundreds of small decisions. He calls these small changes – Atomic Habits.
My Review
I read this book because some time ago I decided to introduce daily habits into my daily life, which will hopefully make my life better in the long run. Waking up early, meditating, journaling, staying away from social media, working out…..I have a long long list.
Turns out there is a complete science behind every single action we take daily. Brushing our teeth in the morning is a habit, but it's not something I have to track because it comes naturally to me. James reveals in this book how everything we do are habits, whether they come naturally because the pattern is set in our brains, or we have to force ourselves. An action practised long enough will become a natural habit eventually.
He also delves into how bad habits give us instant satisfaction (like eating that box of Lindor) but in the long run it will damage your health. And how good habits don't necessarily incur satisfaction immediately, but how when done consistently will benefit you in the future (like working out every day).
All in all, I found this book quite informative and interesting. Would definitely recommend it to anyone wanting to improve their lifestyle.
Gallant – V.E. Schwab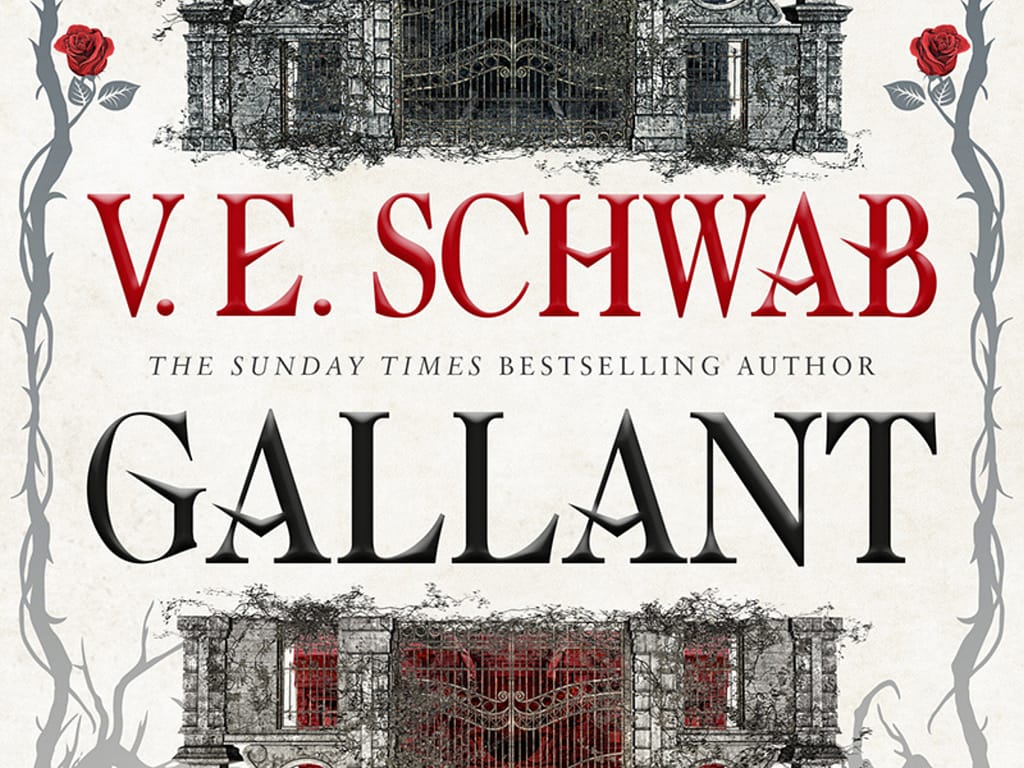 Olivia Prior is sixteen years old and missing three things: her mother, her father and her voice. Her mother disappeared all at once and her father followed soon after, but her voice, she never had to start with.
As we are introduced to Olivia, she is approaching the end of her time at Merilance School for Girls. During this time she receives a letter from an uncle she's never met. She is summoned to his estate, Gallant. When Olivia gets there she discovers that the letter she had received was years late. Her uncle had already passed away and those that remain at the estate are the servants and her cousin Matthew.
In order to remain at Gallant, Olivia must follow two rules: don't go out after dusk and always stay on the right side of the crumbling wall. She soon discovers that Gallant is a house of secrets, sitting in lonely vigil, where the ghouls are powerful.
Searching for answers about her family and her past, Olivia discovers a dark reflection of everything she knew. An ancient realm where ghosts take form and a dark master that sits waiting for her.
My Review:
Gallant was such a wonderful book. I finished it a week ago and I haven't stopped recommending it yet. This was my first read from author V.E Schwab and I can guarantee you it won't be my last. Her writing style is gorgeous, whimsical, and easy to read. The plot is well laid out, it reads at a great pace, and the characters are so well written.
This story was surrounded by mystery. An old house full of hidden rooms, secrets, ghosts and the big bad. An evil force trying to destroy the world.
Olivia never had any dialect in the book, and at first, I thought it would possibly bore me, but her character is so well-written that it was never a problem. I instantly fell in love with her and her tenacious spirit.
Gallant was a magical read as much as it was nerve-wracking. Great combination in my opinion. Adequate for young adults too, which is refreshing, considering all the smut that is the hype nowadays. Definitely on my list of top reads for 2023.
The Chemistry Of Love – Sariah Wilson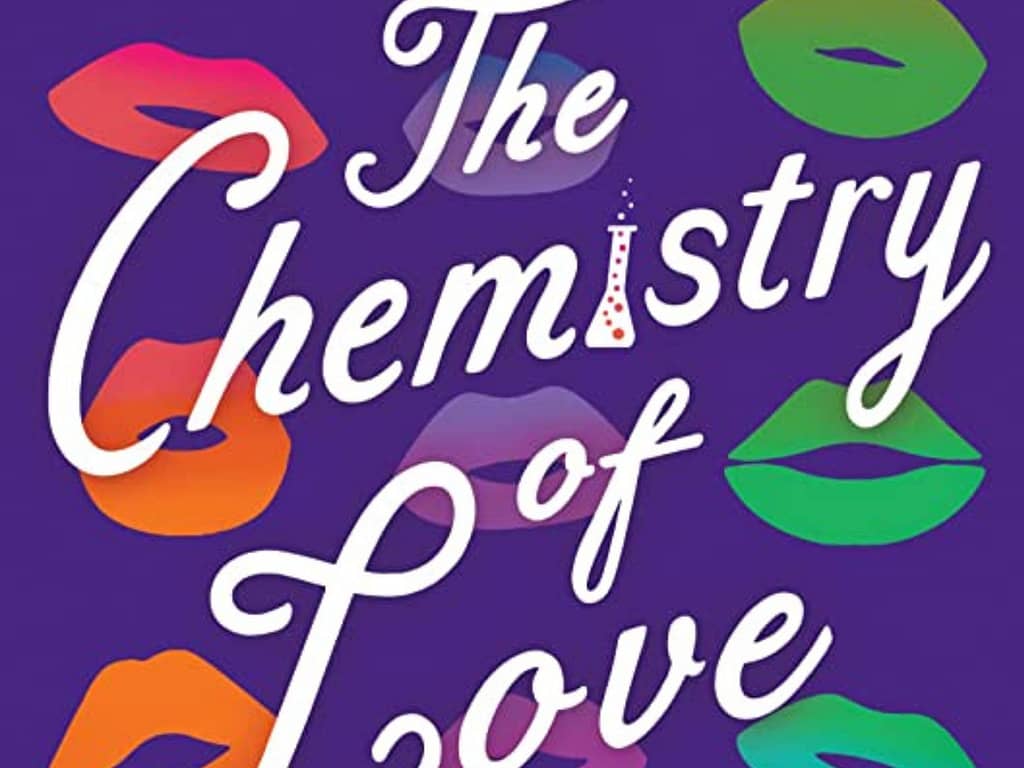 Anna Ellis is a geek, brilliant and totally in love with her boss Craig Kimball, supposedly the man of her dreams. But how can she make Craig notice her and ultimately fall in love with her? The answer comes to her in the shape of Craig's half-brother Marco. Apparently, whatever Marco has, Craig wants. So Anna hopes that if she fakes dates Marco, Craig will end up realizing he is madly in love with her and sweep her off her feet.
The thing with fake dating is……..you never know what you are in for, as Anna will soon find out.
My Review:
A fun book and a must for rom-com lovers. Full of witty and smart interactions that had me laughing out loud.
The characters are so well-written, flawed yet relatable and loveable. Marco is warm and charming. It's obvious from the start that he has feelings for Anna. His and Anna's chemistry was right on par. Anna on the other hand seemed a tad childish at times. Aged 26 and living with her grandparents? I don't know, it's the one part of the book I didn't like. However, Marco saved the day page in, page out. He is such a great character, that when I finished the book I felt a tad sad.
All in all a delightful story from start to end.
Defend The Dawn – Brigid Kemmerer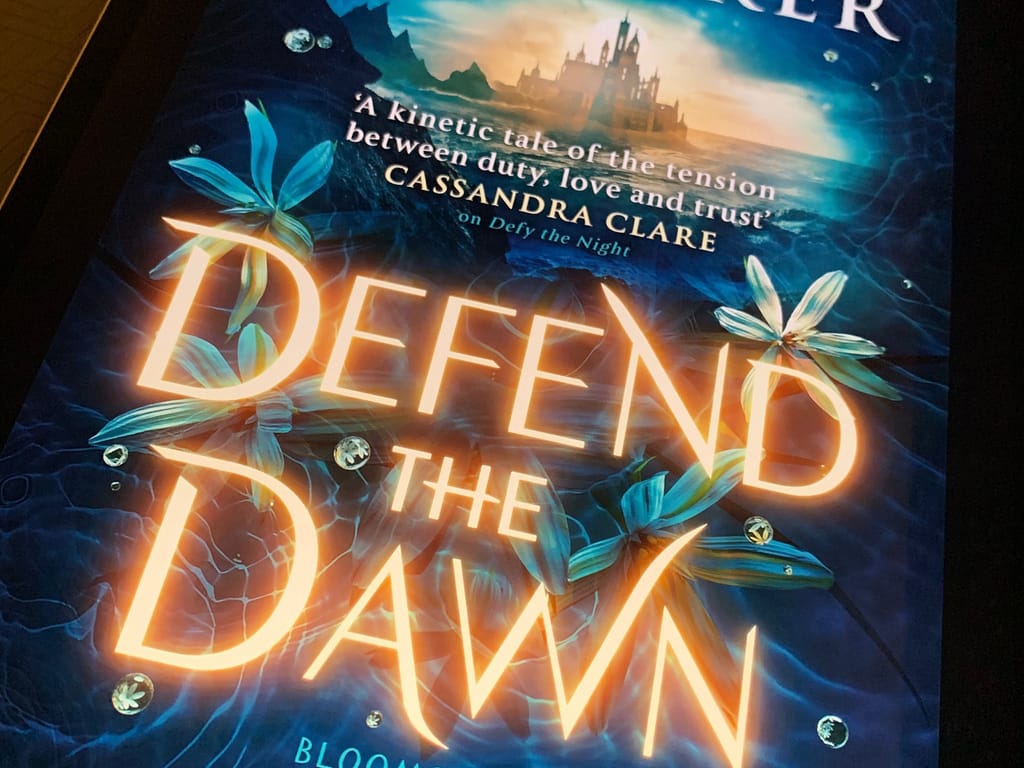 SPOILER ALERT: This is the second book in Defy the Night Series. Do carry on reading if you plan to read book one.
Tessa and Prince Corrick find themselves with no option but to make sacrifices to save their kingdom – Kandala. For this, they must embark on a dangerous journey. Even if Kandala narrowly avoided catastrophe in the previous book, it still finds itself in the thick of a possible revolution. King Harristan wants to find a new way to lead, whilst Tessa and Prince Corrick attempt to foster unity between rebels and royals. Meanwhile, we have the consuls who control the Moonflower, not backing down.
When an opportunity to provide their kingdom with the much sought-after Moonflower presents itself, Tessa and Corrick embark on an uncertain journey as they attempt to save their already fragile relationship. Little do they know the quest for the much-needed Elixir will lead them straight into danger.
My Review:
Defend the Dawn ended up being just as good as its predecessor. Full of adventure, plot twists, betrayals and a love story that will sweep you off your feet. The characters are written with such depth, it's impossible not to fall in love with them. Tessa is one of the best female MC's I have come across. She is strong, determined and with a heart of gold. Corrick is a complex character, with multiple layers, that makes even the reader question his motives and his true intentions.
Brilliantly paced plot, and a storyline that will leave you wanting for more.
Check in Next Month For More Reviews
Anyway, hope you enjoy our reviews. I am just about to dive into – The Thursday Murder Club by Richard Osman. Tune in next month to find out what I think of it and read about hopefully, another four books from my TBR.
In the meantime, happy reading!
Sharing Is Caring:
Related Articles you might enjoy: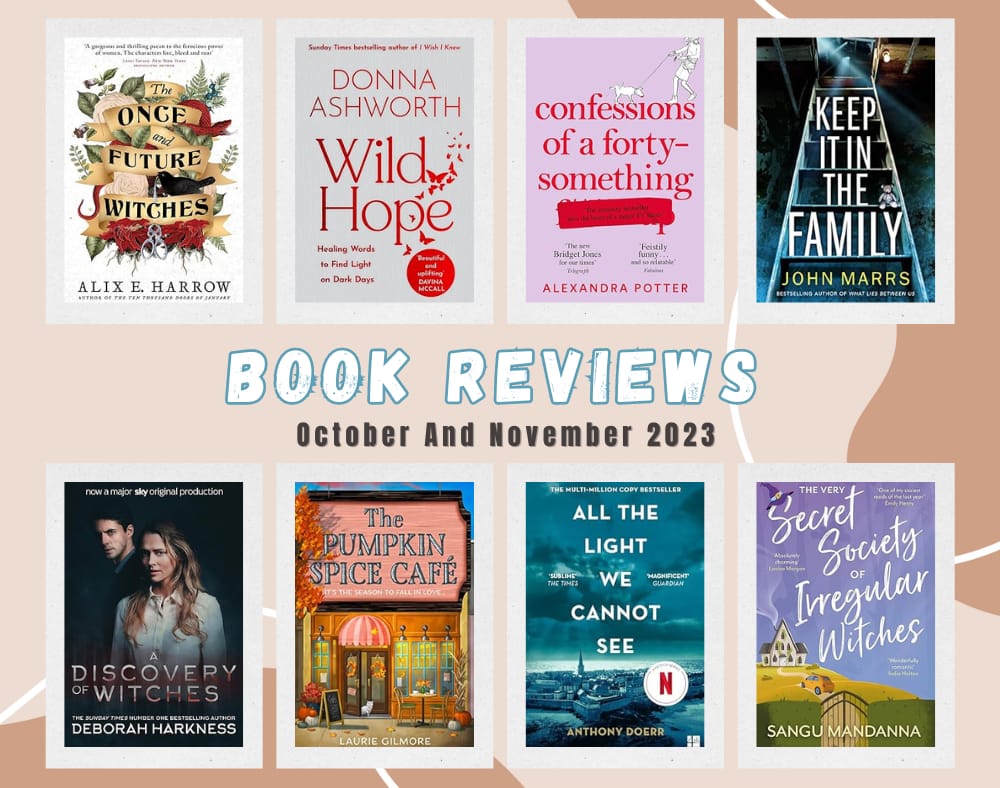 October was exceptionally busy, leaving me with minimal time for reading—only two books, to be…