HISTORY OF INTERNATIONAL DAY OF HAPPINESS
Every year on the 20th of March, the world celebrates International Day Of Happiness. The concept was introduced by United Nations Special Advisor, Jayme Illien in 2011, who also founded the UN Economic Paradigm Project and Happytalism. Following Illien's proposal, on the 19th of July 2011, the United Nations adopted a UN resolution, recognising happiness as a fundamental human goal and giving it as much priority as economic opportunity.
Two years later, on 20th March 2013, the world celebrated its first International Day Of Happiness and since then it has grown exponentially.
The whole purpose of the day is to promote happiness in order to aid the end of poverty, reduce inequality, protect the planet and grow economically in a sustainable fashion.
HAPPINESS IS NOT ALWAYS POSSIBLE
Unfortunately not every human being has the opportunity to be happy. Let's consider those who live in extreme poverty. They are more likely to feel hopelessness rather than any remote feeling of happiness. And so it is why, during International Day Of Happiness we are encouraged to be kind, spread positivity and help others in need.
HOW TO CREATE MORE HAPPINESS
The world is way too sad. WHO's (World Health Organization) statistics show that 280 million people in the world suffer from depression. Let's take a look at how we can create more happiness in our lives.
Volunteer for a local charity or donate money.
Be kind, even to strangers. You never know the effect your kindness has on others. You could make someone's day just by simply smiling or complimenting them. Say please and thank you.
Smile – smiling is simply contagious. It's a natural drug. Studies show that smiling will release endorphins, other natural painkillers and serotonin.
Stay positive. Easier said than done right? Actually being positive is a skill, and the more you practice the easier it gets.
Practice gratitude. Happiness is directly impacted by gratitude. Think about it. When you are grateful for all of your blessings there is no space for misery or negativity.
Read inspirational books, happy books, and motivational books. There are a plethora of books available to help you find a better way of living.
Surround yourself with like-minded people. Negative people will suck the energy out of you. Fair enough there are certain people you cannot avoid, but if it's possible, avoid them.
Use social media to spread happiness. Reach out to someone who you might think needs it.
Self-care and self-love promote happiness. Never underestimate the effects of taking care of your body and soul.
Practice mindfulness. Stay in the present moment. Start a meditation habit and connect with your inner self.
Make a list of 5 things that make you happy. Take a moment to reflect on your answers.
Be creative. Letting the creative juices flow will increase positive emotions, reduce depression and anxiety and improve immune system functionality.
And don't forget to….
Do more of what you love. Whether it's reading, knitting, drawing, or bungee jumping…..take your pick. Just make sure you do more of what makes your heart smile.
Enjoy the outdoors. Birds chirping, sun shining…..you can't go wrong.
Let go. If there is anything in your life making you angry, making you sad, or stressing you out, let it go. Surrender to the present moment. So much is out of our control so try and let it go. Your body will thank you for it.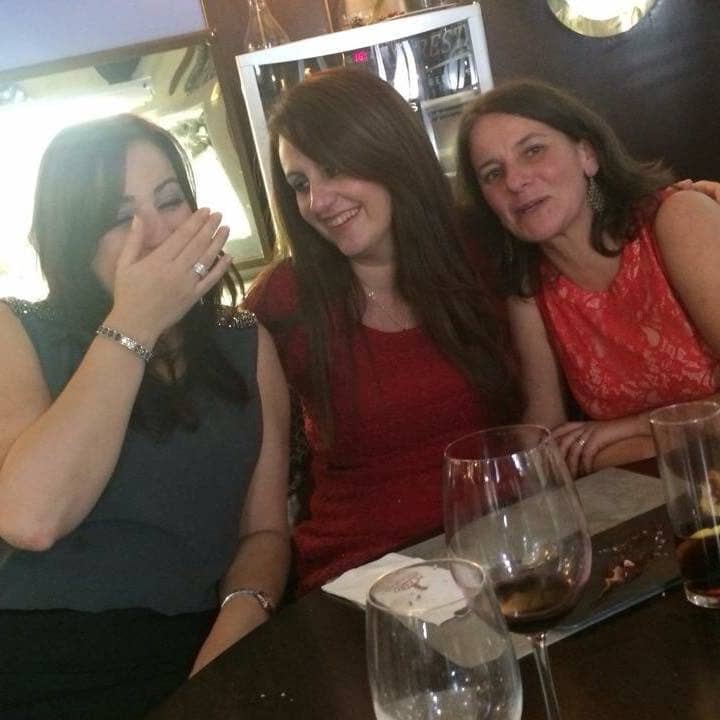 Quality time with family and friends. Spending time with loved ones is a great source of happiness and joy.
WHAT EXACTLY IS HAPPINESS
Happiness means different things to different people. It isn't something you can touch or smell, and you definitely cannot buy it. However, if you pay close attention happiness is everywhere you look. And the best kind of happiness, the one that will have you smiling all day, comes from within.
Experiencing happiness can be described in two ways. It's how we feel in the present moment. When something good or exciting happens, or say we receive great news, we experience moments of joy and exhilaration. We feel on top of the world, an emotion not easily topped by any other. The second kind of happiness is when we are satisfied with how life is going. When everything is on track, we have health, love and wealth. A steady sense of contentment and peace.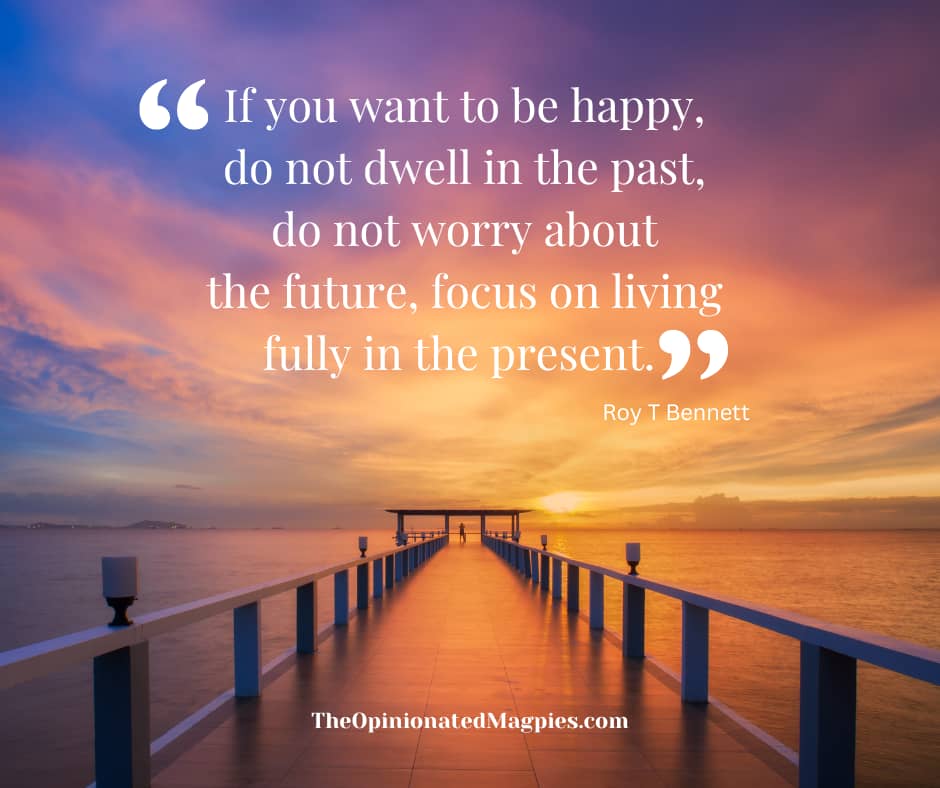 BENEFITS OF HAPPINESS
Happy people tend to live longer lives
Fewer issues with high blood pressure
Better cardiovascular health
Happiness increases the immune system
It promotes better sleep
Improves problem-solving abilities
Reduces stress
Encourages healthy lifestyle
---
You might enjoy this article about the 6 Great Self-Help Books that helped me find inner peace and happiness.
QUOTES ABOUT HAPPINESS
Below are some beautiful quotes about happiness.
"There is no path to happiness, happiness is the path" Buddha
"Be healthy and take care of yourself, but be happy with the beautiful things that make you, you." – Beyoncé
"People are just as happy as they make up their minds to be" -Abraham Lincoln
"Learn to let go. That is the key to happiness" – Buddha
"Happiness is a choice. You can choose to be happy. There's going to be stress in life, but it's your choice whether you let it affect you or not" – Valerie Bertinelli
"If you want to live a happy life, tie it to a goal, not to people or things" Albert Einstein
"Happiness is not a possession to be prized, it is a quality of thought, a state of mind" – Daphne du Maurier
"If you want others to be happy, practice compassion. If you want to be happy, practice compassion" – The Dalai Lama
"Happiness is when what you think, what you say, and what you do are in harmony" – Mahatma Gandhi
Affirmations
Affirmations help you disrupt negative thinking habits and replace them with positive thinking patterns. They also aid in lowering stress levels and promoting well-being. Download for free these 25 affirmations for happiness and joy and get started on your self-care journey.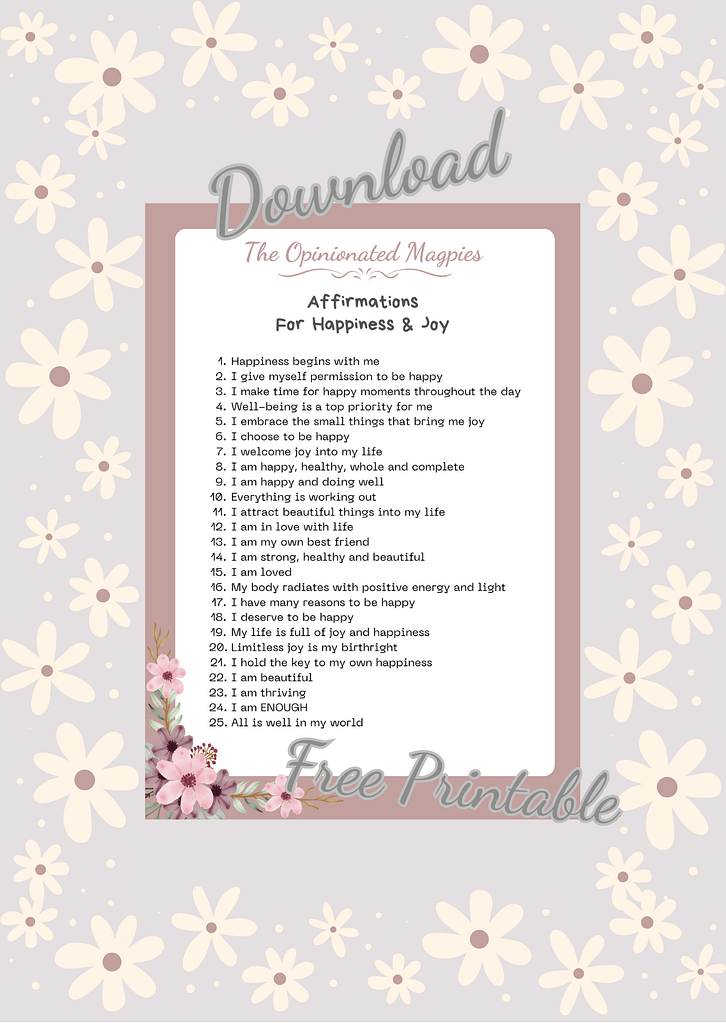 WHAT IS HAPPINESS FOR ME
Not long ago I told a friend of mine in conversation…… "We only live once", to which she replied, 'No Milly, we get to live every day…..we only die once'. Those words stayed with me. A truth if I ever heard one.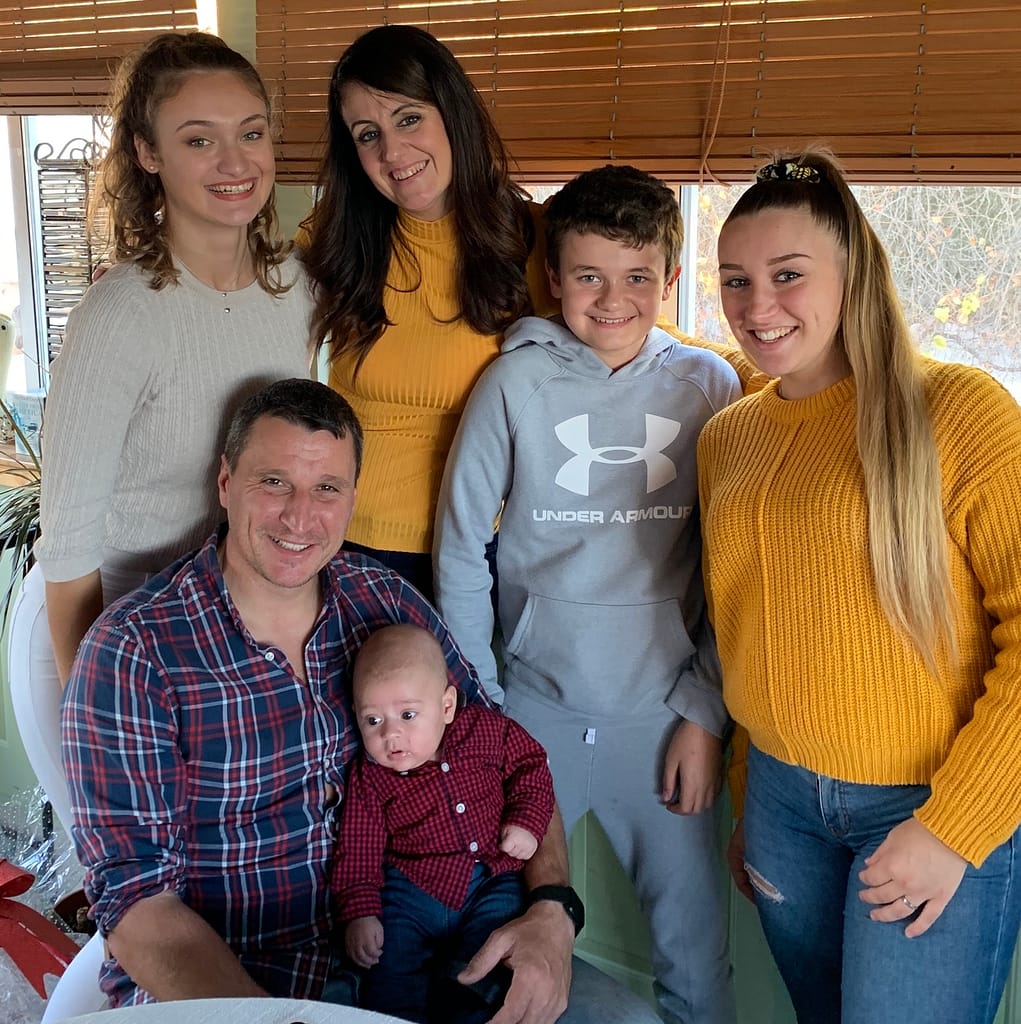 For me, happiness is found in the mundane. A text from my husband halfway through the day, 'just checking in Doll'. The sound of my son's laughter coming from his bedroom as he plays online with his friends. A random video call from my daughter, all the way from Cardiff, just to show me the delicious ice cream she bought for herself from the store. My grandson as he runs towards the open arms of my husband. That gorgeous cuppa tea on a Friday afternoon, whilst I read a great book. Happiness comes with the knowledge that, amongst all the craziness and uncertainty, I still somehow managed to raise kind, compassionate and happy kids.
It's in the clear skies as I leave home and walk to work, or the stunning view at the top of the mountain, on one of our hikes. The biggest happiness always comes from knowing my children are happy, safe and healthy.
When I reflect back on life, it's easy to see that it hasn't always been easy. I have experienced seasons of struggle, like almost everybody else. However, despite this, I can clearly point out all of my blessings along the way. Yes, of course, there have been dark times, but not once during those dark times was I alone or unloved. That knowledge brings me immense happiness.
FINAL THOUGHTS
Today whatever you do, smile. Life is definitely too short to be angry, judgemental or bitter. Let go of those things that are heavy on your heart. Don't let them bring you down. If l have learned anything from these past few months, it's that happiness is indeed a choice and no one can take that away from you.
So my hope for you is that you find happiness and that you get to see the world with new eyes. Every breath we take is a breath we cannot get back. Hold on tight to those you love the most, for they will bring you the most happiness. Gift your body with good thoughts, it will thank you for it. Love yourself, love your life and trust that in the end, all will be well.
Wishing you a Happy International Day Of Happiness xx
Related Articles you might enjoy: