Welcome to the third instalment of our Halloween party planning series. In this spooky edition we are diving in to the world of Halloween drinks. Whether you are hosting a family friendly gathering or an adults only party we've got you covered.
Amazon Associates
As an Amazon Associate, we earn a commission from qualifying purchases.  Some of the links on this post are affiliate links.  This means that if you click on the link and make a purchase we may earn a commission at no extra cost to you.  Learn more

here.
Vampire Blood Punch
Children love the idea of disgustingly named food and drinks at a party and with this punch, they will not be disappointed. That said, neither will the adults if you choose to make the alcoholic version!
For the kiddie version combine 1/2 a cup each of cranberry juice, pomegranate juice and sparkling water in a punch bowl. Add a splash of grenadine for extra sweetness and garnish with gummy vampire fangs or plastic vampire teeth.
The alcohol version has apple cider, rum, orange juice and grenade – I love the sound of this already! Combine 2 cups of apple cider, 1 cup of orange juice and 1 cup of spiced rum in a punch bowl. Slowly pour grenadine syrup over the back of a spoon to create a layered effect and garnish with gummy worms.
Witches' Brew Mocktail
Mix 1/2 cup apple juice, 1/2 cup each of orange juice and cranberry juice and a squeeze of lime juice. Serve in a glass with a gummy worm or an edible eyeball as a spooky garnish.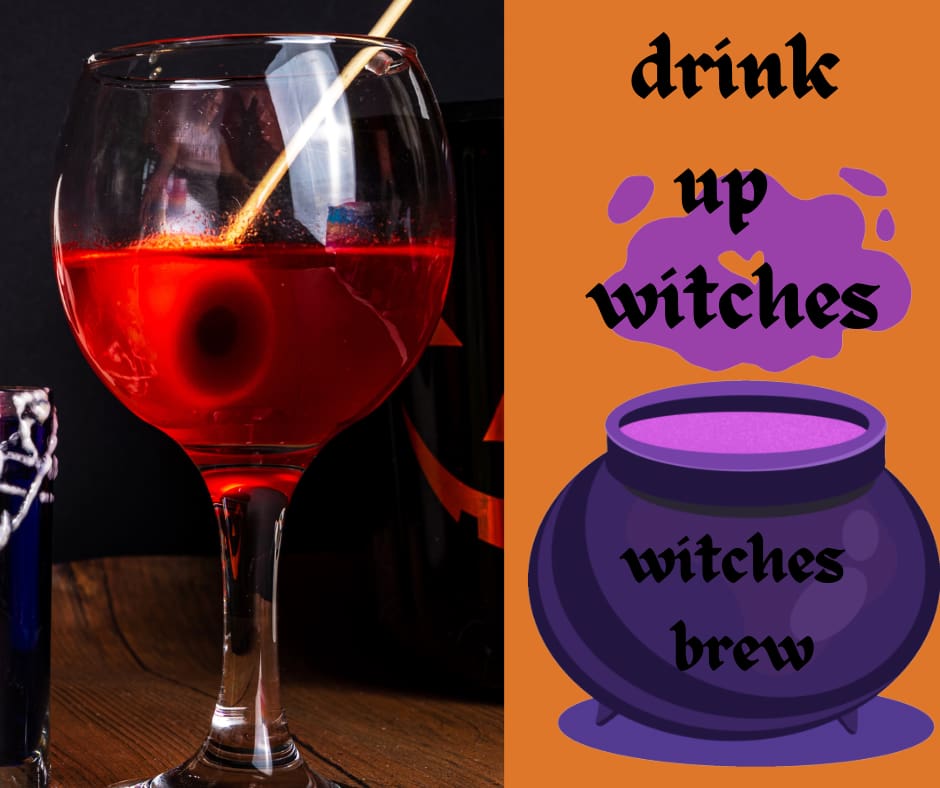 Spider Cider
Heat 1 cup of apple cider with a cinnamon stick and 3-4 whole cloves. Remove from heat and let it cool slightly. Serve in a glass with a plastic spider ring hanging on the rim.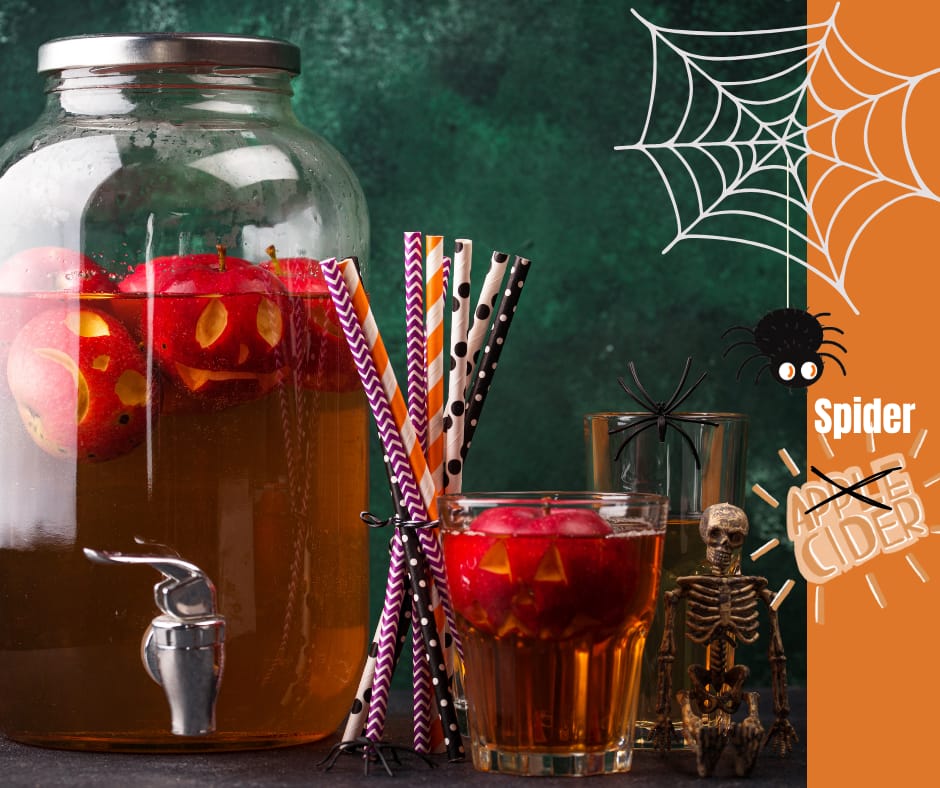 Pumpkin Spice Milkshake
Blend 2 scoops of vanilla ice cream with ¼ cup of pumpkin puree, ½ cup of milk, ½ teaspoon of pumpkin spice, and a drizzle of caramel sauce until smooth. Top with whipped cream, a sprinkle of cinnamon, and a cinnamon stick for stirring.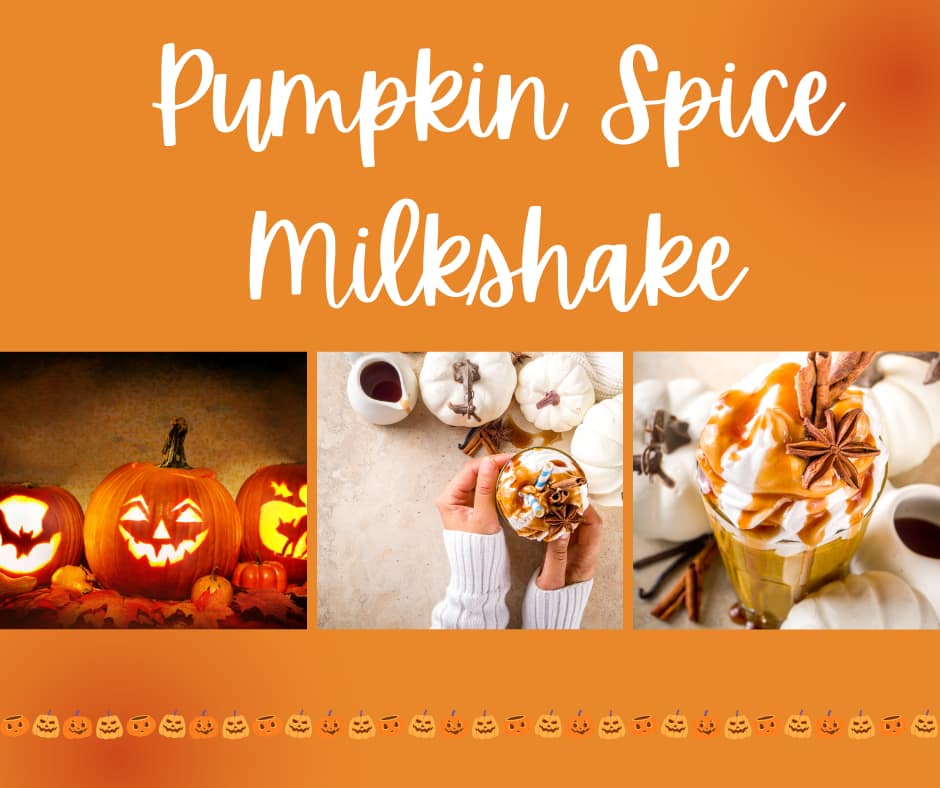 Monster Bash Smoothie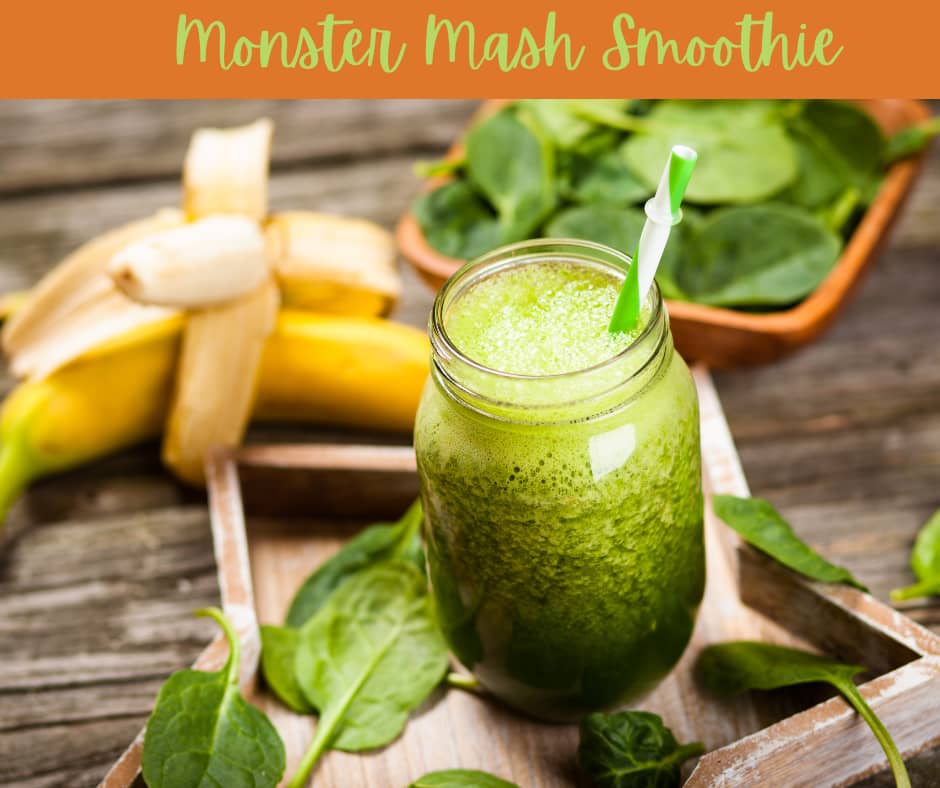 1 cup vanilla yoghurt
1 ripe banana
1/2 cup spinach leaves
1/2 cup pineapple chunks
1/2 cup milk (or dairy-free alternative of choice)
Blend all the ingredients in a blender until smooth and serve in a tall glass with a fun Halloween straw.
Orange Scream Soda
1 scoop orange sherbet
1 cup Fanta or other orange soda
whipped cream
candy corn to garnish
Place the sherbet in a tall glass then pour in the orange soda. Top with whipped cream and garnish with candy corn
Poisoned Apple Martini
In a cocktail shaker , combine 1.5 oz apple vodka, 1 oz sour apple liqueur, ½ oz lemon juice, and a splash of grenadine. Shake well and strain into a martini glass. Garnish with a slice of apple or a black licorice stick.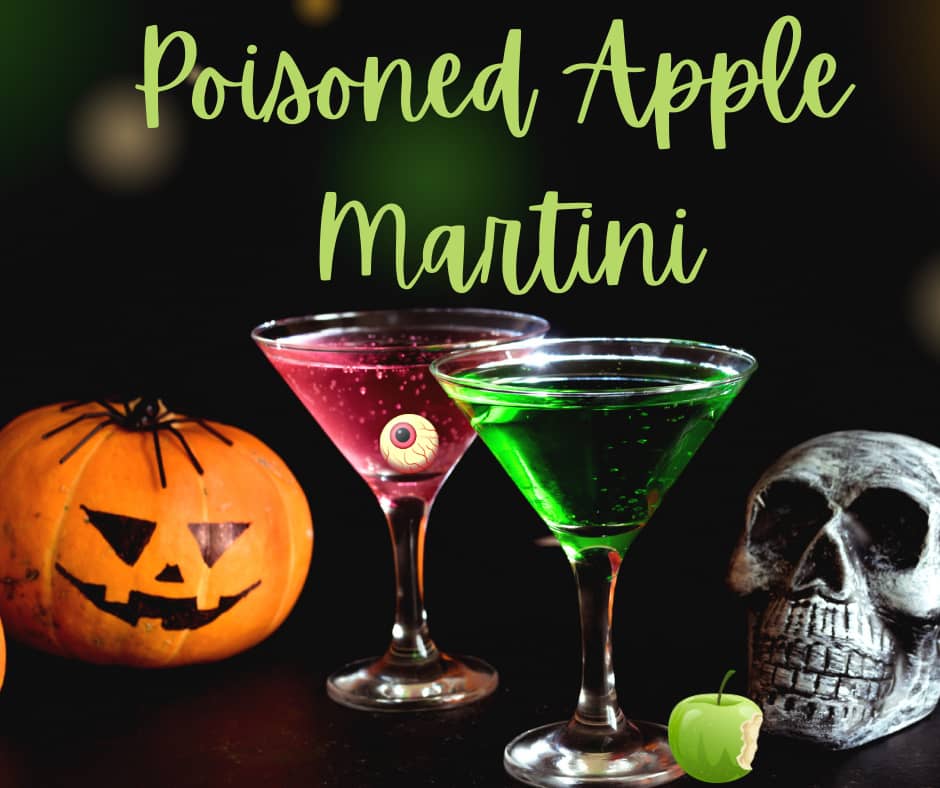 Fill a cocktail shaker with ice and add 2oz of apple-flavoured vodka, 1oz sour apple liqueur and 1/2oz of cranberry juice. Shake vigorously and strain into a martini glass.
Cheers Witches!
These bewitching drinks are sure to add a spooky flair to your Halloween party. Whether you are raising a glass with a toxic martini or sipping a monster mash smoothie, these recipes will delight guests of all ages.
Here's to a night filled with enchantment, where the spooky becomes spectacular and the eerie turns extraordinary. Cheers, witches!
Sharing Is Caring:
Related Articles You Might Enjoy:
Every year on the 30th November, Scotland, and Scots around the world, celebrate St. Andrew's…