We recently spent a weekend in Granada, Spain and we have fallen in love! Even though we had been to Granada once before, Jamie at the time was only a baby and therefore we didn't get a chance to explore it properly. This time round though, we used Granada as a base so we could take the kids up to Sierra Nevada for the day as the kids wanted to see snow and we also walked around Granada a lot! It was the perfect family weekend break.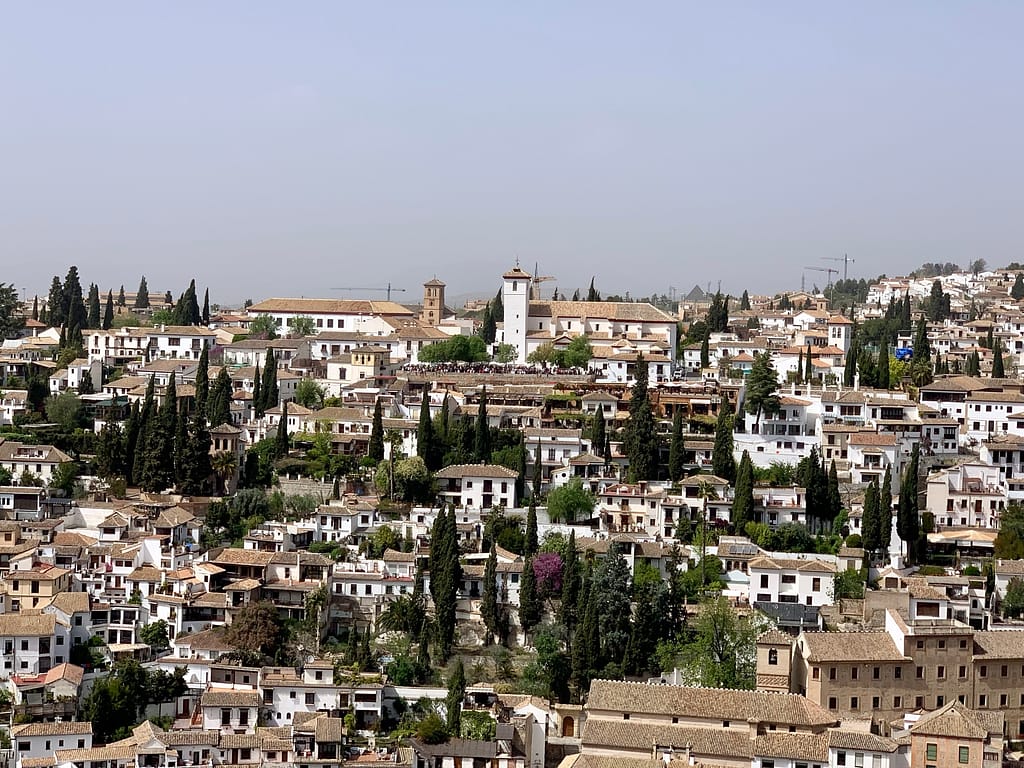 Location
Granada is located in the southern region of Spain and is a city that boasts a rich history and culture. It is famous for its stunning architecture, delicious food, and charming streets.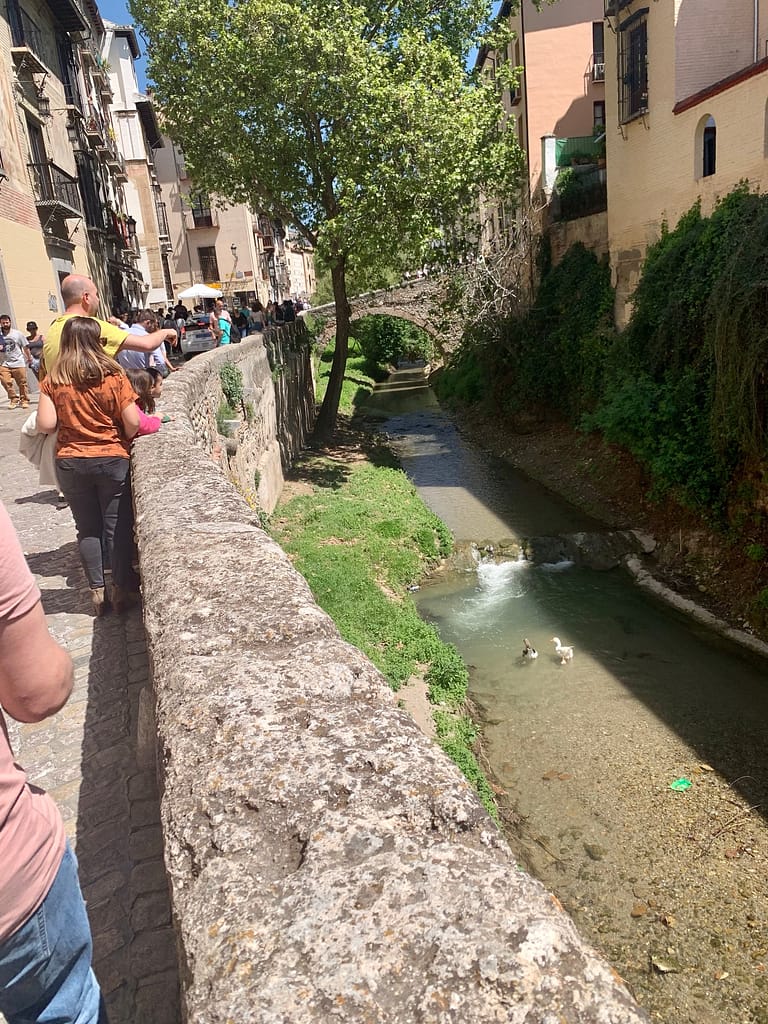 Things To Do
Whether you are travelling with children or as an adult, there are plenty of things to do and see in Granada.
The Alhambra:
The Alhambra is a UNESCO World Heritage Site and the most famous attraction in Granada. It dates back to the 13th century when the first Nasrid king, Muhammad I, ordered the construction of a fortress on top of the hill known as Sabika. The fortress was designed to protect the city of Granada from invading forces. During the next 200 years, subsequent Nasrid rulers expanded the fortress and transformed it into a palace complex
In 1492 the Catholic Monarchs, Ferdinand and Isabella, conquered Granada and ended Muslim rule in Spain. Afterwards, the Christian monarchs used La Alhambra as a royal residence. It was renovated and expanded.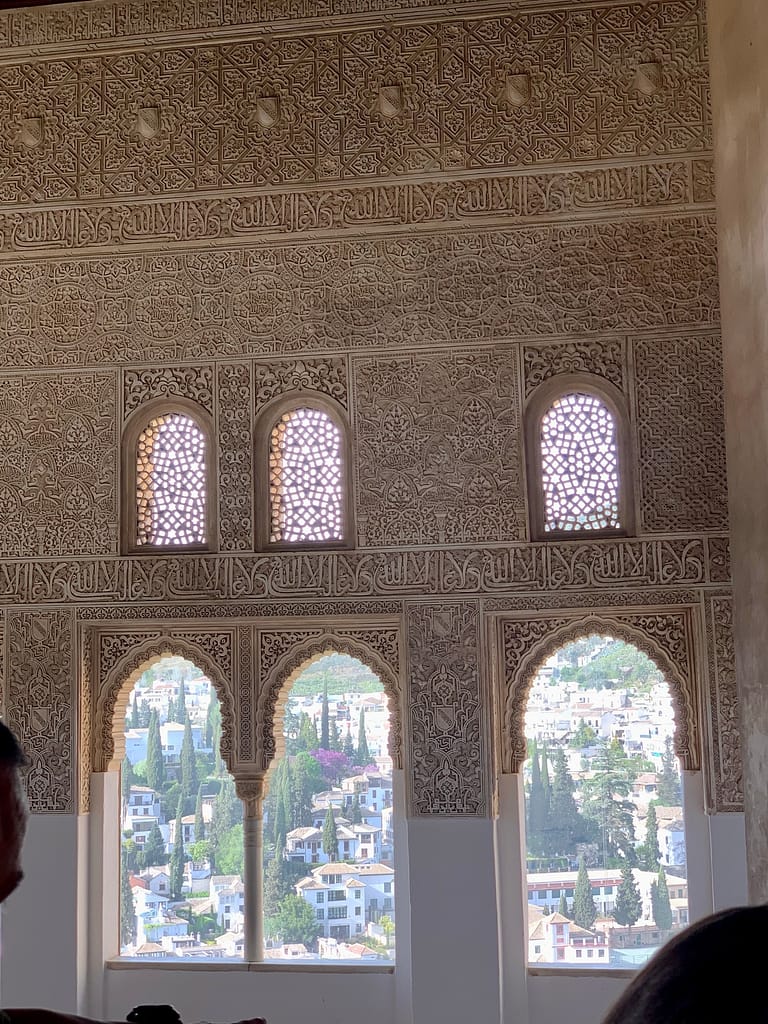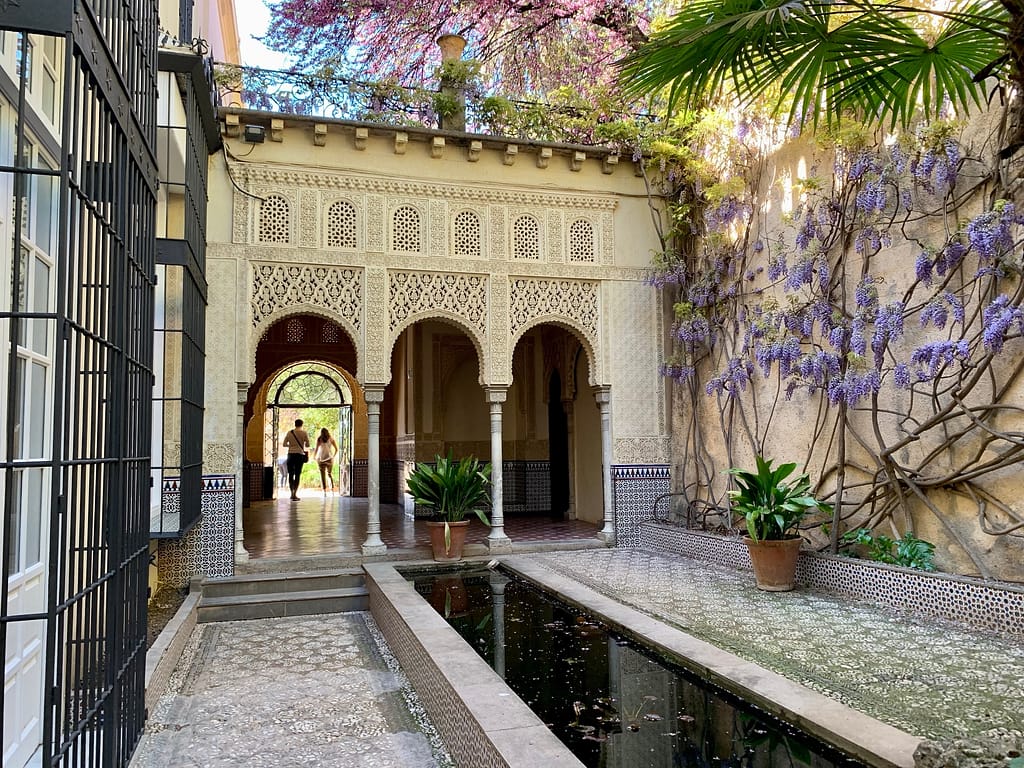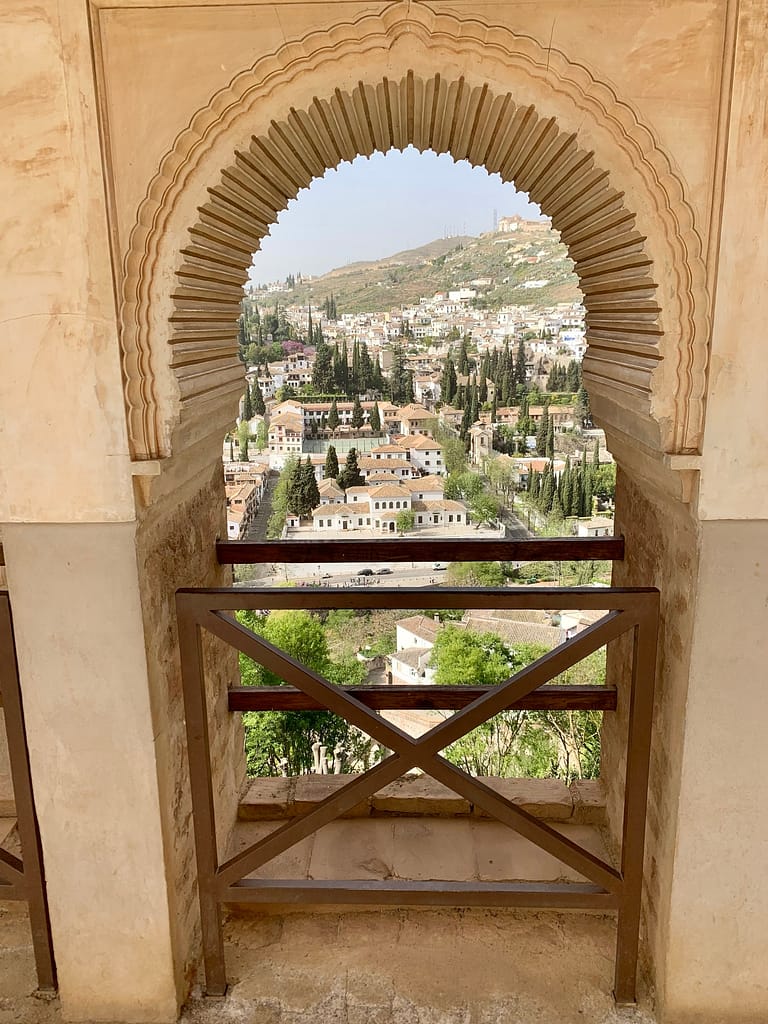 Inside La Alhambra
Today La Alhambra is one of the most visited tourist attractions in Spain. Make sure to book your tickets in advance, as they tend to sell out quickly.
We didn't get a chance to visit the inside of The Alhambra this time. However, it is definitely on our things to do for our next visit. Even if you don't have a chance to visit the inside, a walk around the grounds is definitely recommended. Please note that it is a steep and uneven hill and persons with limited mobility may struggle.
Generalife Gardens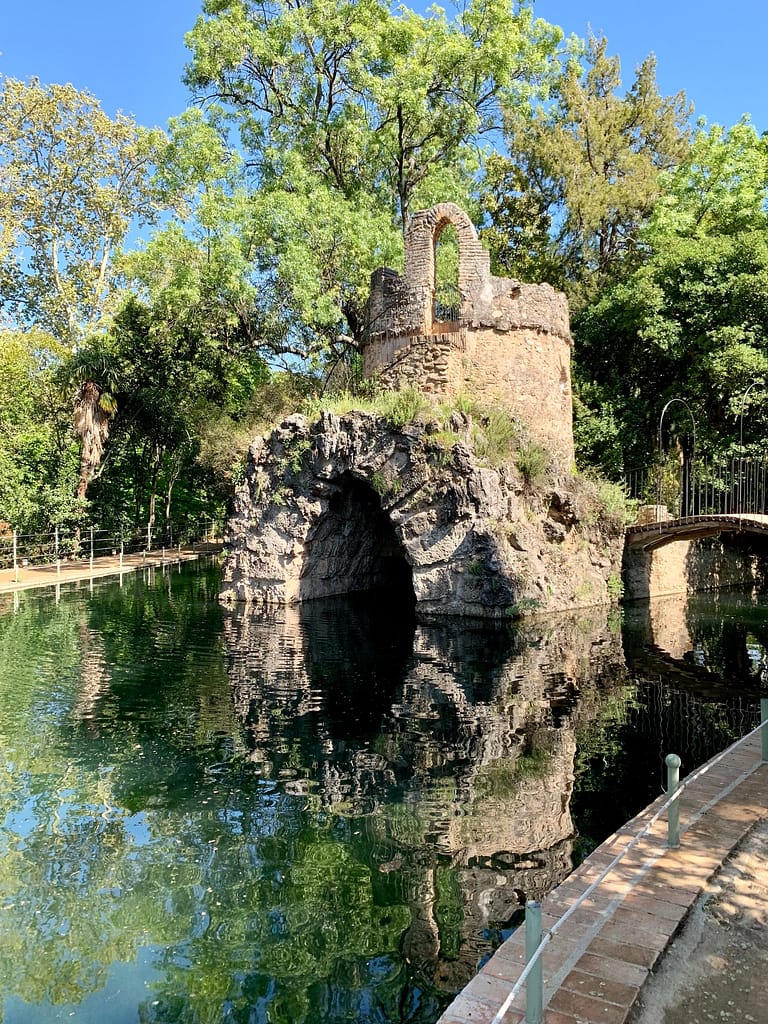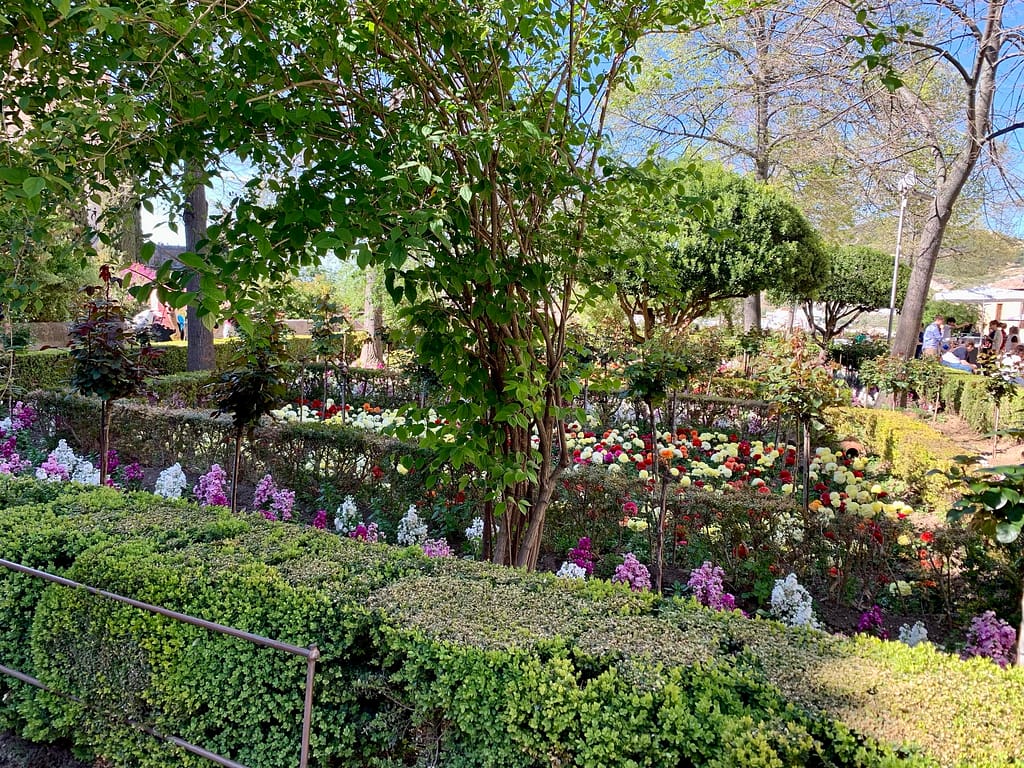 Located right next to the Alhambra, the Generalife Gardens are a must-see for any visitor to Granada. These beautiful gardens are filled with fountains, ponds, and lush greenery.
Sacromonte:
This is an area in Granada where you can experience traditional flamenco shows. These shows are full of passion and energy and are a great way to experience the local culture.
Albayzin:
Cathedral of Granada:
This impressive cathedral is another UNESCO World Heritage Site. Considered one of the most important Renaissance buildings in Spain. Make sure to check out the Royal Chapel, which contains the tombs of Ferdinand and Isabella.
This fun and interactive museum is perfect for children. It has a range of exhibits that explore science, technology, and the natural world including an aquarium housing sharks, alligators, and otters to name but a few. Be sure to allocate at least half a day to properly explore and enjoy this area. Your little ones will surely love their time here and it will offer the perfect balance to the historical sites.
Parque Federico Garcia Lorca
Situated just 10 minutes from the city centre, this park is the perfect place for your kids to run around and burn off some of their nervous energy. Pack a picnic and explore this park which was built around Federico Garcia Lorca's summer residence.
You can also enjoy the Federico Garcia Lorca Museum where the writer wrote some of his famous pieces such as La Casa De Bernarda Alba, Yerma and Bodas de Sangre. Those who took A Level Spanish with me in school will remember these pieces well.
The writer was residing in the summer home just days before his arrest and subsequent assassination in 1936. His remains have never been found. The motive for his assassination continues to remain in dispute. Whilst some claim that he was targeted for being gay and a socialist, (or both) others opine that a personal dispute is the most likely cause.
---
Now if what you are looking for is a Romantic Weekend Away instead, check out our review of La Cala De Mijas Resort
---
Eating in Granada
When it comes to tapas, Granada is the capital of Spain. Tapas are small plates of food that are served as appetisers or snacks in bars and restaurants. Granada takes tapas to a whole new level because, when you order a drink in a bar in Granada, you will often be served a free tapa to go with it. This tradition of serving a free tapa with every drink has made Granada a mecca for foodies from around the world.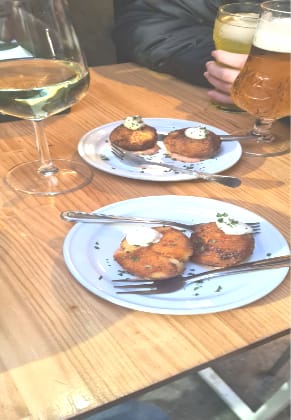 Top Tapas Granada Here are some of the top tapas places in Granada as recommended by Trip Advisor:
Bodegas Castañeda: This historic bar is located in the heart of the city and is one of the most popular places to enjoy tapas in Granada. Their speciality is jamón ibérico (Iberian ham), which is served with a variety of other delicious tapas.
Los Diamantes: This seafood bar is a favourite among locals and visitors alike. Their fried fish and seafood tapas are legendary and are best enjoyed with a cold beer or a glass of local wine.
Bar La Tana: A cosy bar located in the trendy Realejo neighbourhood and known for its delicious vegetarian and vegan tapas. They also have a great selection of local wines and craft beers.
La Riviera: This classic bar is a favourite among students and young people in Granada. Their tapas are generous and delicious, and their cocktails are some of the best in the city.
El Higo: A tiny bar located in the historic Albaicín neighbourhood and known for its delicious grilled meats and vegetables. They also have a great selection of local cheeses and wines.
La Taberna de El Sur: A traditional bar located in the heart of the city and known for its delicious meat and seafood tapas. They also have a great selection of local beers and wines.
Bar Poe: A hipster bar located in the trendy Realejo neighbourhood and known for its creative and delicious tapas. They also have a great selection of craft beers and cocktails.
Great Food Locations
Personally, we didn't do much research ahead of this trip but we stumbled across some great food locations.
After walking around Granada for most of the afternoon we found Castillo De Aleppo near Albayzin where we stopped for a quick bite to eat. The te moruno with the baklava was delicious. And, the green juice was the first green thing Jamie has ever had without complaining! There is a large range of sweet delights if you want to stop here for tea like we did although they also cater for lunch and dinner and we heard very positive reviews from the diners whilst sat there.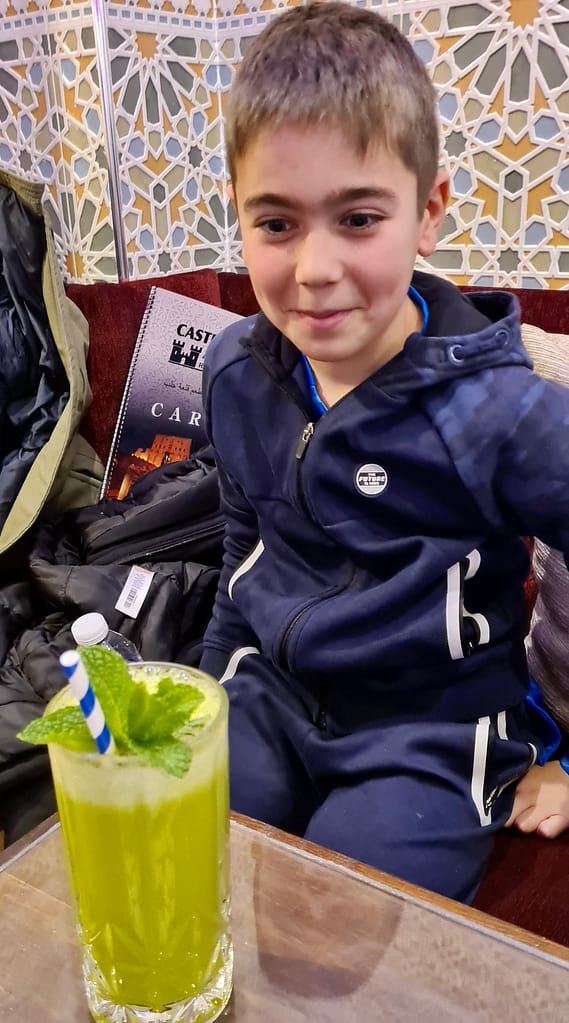 Authentic Dining
We love enjoying an authentic dining experience wherever we visit and stay well clear of any tourist traps. A friend recommended Bab Mansour and we are so glad we dined here. With just a three-minute walk from Granada Cathedral, the restaurant's decor is stunning and the food is divine! From freshly made Moroccan bread and dips to a glorious lamb tagine where the meat falls off the bone. Dani tried the meatballs which whilst very good were not a patch on the lamb. Simple chicken and rice dishes are also available for the kids if they are a little fussy. Trust me, they probably don't come any fussier than Jamie and he devoured the chicken which was lovely and tender.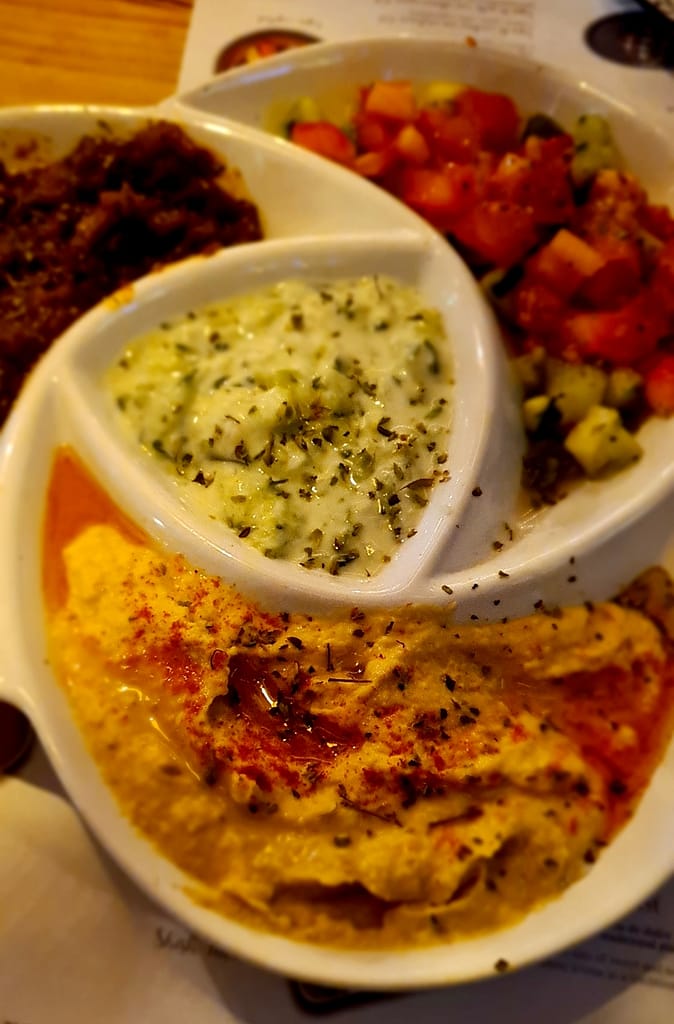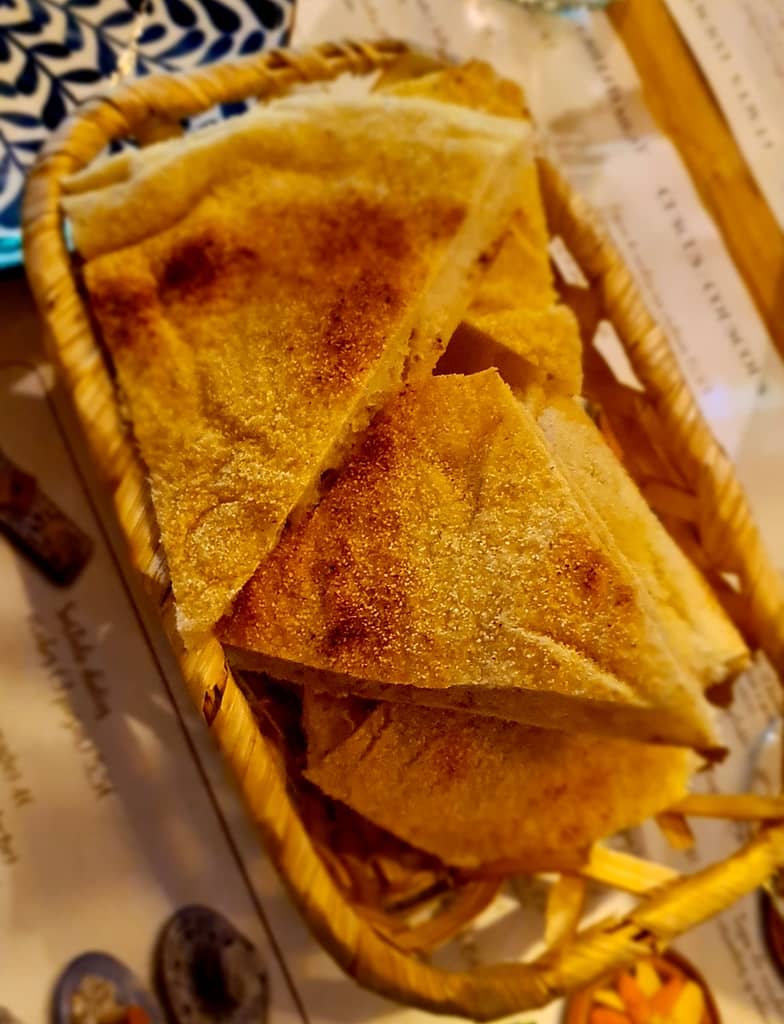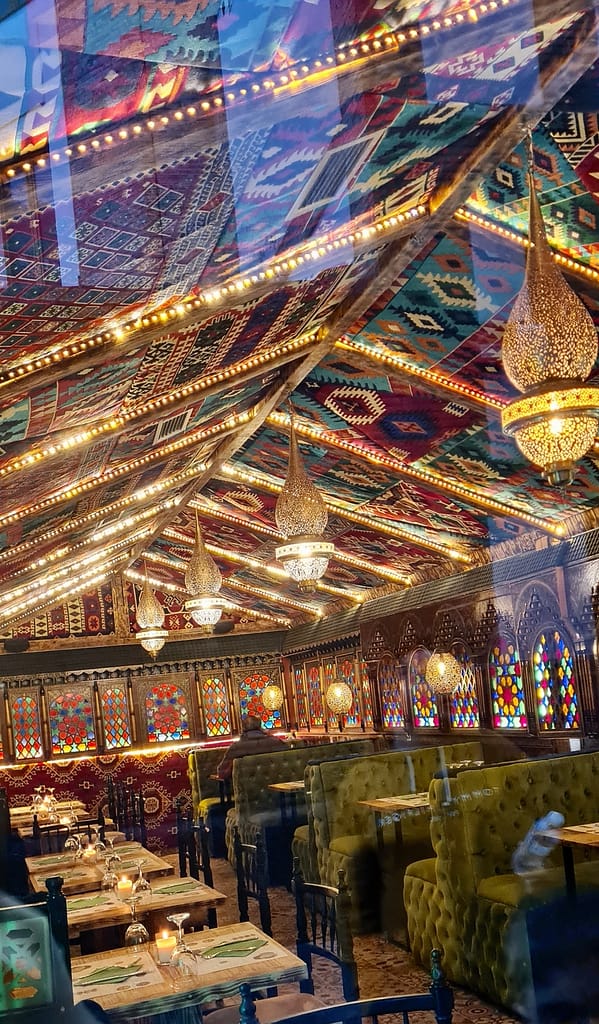 We like to experience different places and given the limited time we had in Granada during this visit, we decided to continue walking after dinner to find another place for our dessert. There are many places where you will find traditional Moroccan pastries and cakes and they will surely not disappoint. We bought a whole selection of cakes to bring home. Honestly, I wouldn't be able to tell you which one was best. They were all absolutely delicious. Definitely not a place to go to if you are worried about your waistline. Although, one could say calories don't really count whilst you are on holiday, right?!?!
A Lucky Find And A Great Recommendation
Another personal recommendation from this trip is La Vinoteca. Just before heading home, we stumbled upon this establishment whilst walking around the town. A definite lucky find since Jame was already HANGRY by then and we were getting a bit desperate to feed him quickly. You've heard the line from the Yorkie chocolate ads, "You are not you when you're hungry"? Well, nothing could better describe Jamie when he is ravenous as he often puts it. He would have been the perfect person to have been cast for this ad!
The boys all went for the steak and chips here and the meat was cooked to perfection. Tasty, moist and tender and at a very reasonable price too. I decided to go for the san Jacobo, (breaded meat with ham and cheese) which was delicious (but not as good as the steak!). It was a huge portion though. They do serve a menu del dia which seemed to be very popular with other diners.
Flamenco
If you enjoy Flamenco, Granada is one of the best places in Spain to experience this passionate dance form. The city is home to several renowned Flamenco artists, and there are many places where you can see authentic Flamenco shows. Here are some of the best Flamenco shows in Granada:
Casa del Arte Flamenco: This intimate venue in the historic Albaicín neighbourhood is known for its passionate Flamenco performances. Local artists perform the shows and are accompanied by live guitar music
Peña Flamenca La Platería: This Flamenco club is located in the heart of the city and is a popular destination for locals and visitors alike. They host regular Flamenco shows featuring some of the best artists in Granada.
Jardines de Zoraya: This charming restaurant in the historic Albaicín neighbourhood offers Flamenco shows with dinner and has over 1,100 excellent reviews on Trip Advisor
Tablao Flamenco Albayzín : This Flamenco club is located in the heart of the Albaicín neighbourhood and offers nightly shows with live music and dancing.
Palacio de los Olvidados: This historic building in the heart of Granada has been transformed into a Flamenco museum and performance space. They offer daily Flamenco shows accompanied by a multimedia presentation that explains Flamenco's history and culture.
La Cueva de la Rocío: This Flamenco club is located in the Sacromonte neighbourhood and is known for its unique setting in a natural cave. The shows are performed by local artists and are accompanied by live music.
Definitely A Must Visit
At the start of this blog, I said we had fallen in love with Granada. If you are a foodie or history buff, or just enjoy spending time in a beautiful city, then a weekend away in Granada is the ideal holiday for you.
Related Articles you might enjoy: