Every year on the 10th of September our streets come alive with our national colours of red and white. National Day does not fail to create a sense of unity amongst our community. This is OUR day. A day to celebrate our history and identity as a people. A day to remind those who would do otherwise that only the Gibraltarian people can decide our futures. Join us as we delve into the fascinating tale of Gibraltar's past, discover the significance of the 10th of September, and explore the exuberant festivities that mark Gibraltar National Day.
Amazon Associates
As an Amazon Associate, we earn a commission from qualifying purchases.  Some of the links on this post are affiliate links.  This means that if you click on the link and make a purchase we may earn a commission at no extra cost to you.  Learn more

here.
A Glimpse into Gibraltar's History
By way of background for our non-native readers, Gibraltar is a small British Overseas Territory which is located at the southern tip of the Iberian Peninsula.
Over the centuries, Gibraltar has been a sought-after territory due to its strategic location, guarding the entrance to the Mediterranean Sea. As a result, Gibraltar's history, and indeed its culture, is one which has been influenced and shaped by successive occupations over the centuries.
Early History
Gibraltar was first inhabited over 50,000 years ago by the Neanderthals with evidence suggesting that Gibraltar may have been their last place of habitation. There is also evidence of the Phoenicians, ancient Greeks, Egyptians, Carthaginians and Romans also having occupied our rock with the latter having named it Mons Calpe meaning hollow rock.
Moorish Occupation
Between the the early 8th century to the late 15th century Gibraltar was occupied by the Moors who renamed the rock to Jebel Tariq (the mount of Tariq), this later evolving to Gibraltar. Their presence also left an indelible mark on our cuisine, language (with elements of Arabic being evident in our local dialect of llanito) and architecture. Many elements of Moorish design, such as the Moorish Castle and the use of intricate tilework and decorative motifs, can still be seen in Gibraltar's historic buildings.
Spanish Influence
In the late 15th century, the Spanish Crown regained control of Gibraltar from the Moors, holding it until it was ceded to Great Britain in perpetuity under the Treaty of Utrecht in 1713. Despite this, Spain has repeatedly sought to regain control of our hometown using bullying tactics which have led to tensions that persist to this day.
Despite our difficult relationship with our neighbours, Spain's influence is evident in Gibraltar's architecture, culture, and cuisine. Spanish dishes, words, and customs have seamlessly integrated into the local way of life.
British Influence
Gibraltar's modern identity is of course heavily shaped by Britain. Having been under British rule since 1713 our legal system, educational institutions, and governance structures reflect a distinctly British character. English is the official language and British customs such as afternoon tea and the celebration of events like Guy Fawkes are a much loved part of Gibraltar's cultural fabric.
Other Influences
Beyond the major historical occupiers, Gibraltar's strategic location at the crossroads of Europe and Africa has attracted influences from a myriad of cultures. This mix of influences has resulted in a diverse and vibrant people who embrace their past while looking toward the future. Gibraltar's National Day, as mentioned in the previous post, serves as an annual celebration of this eclectic history, where Gibraltarians come together to commemorate their shared heritage and express their commitment to a united and diverse community.
The Significance of September 10th
Gibraltar National Day is celebrated on the 10th of September to commemorate the 1967 referendum when the people of Gibraltar overwhelmingly (99.64%) rejected Spanish sovereignty and chose to remain under British jurisdiction. This historic decision solidified Gibraltar's identity and marked the beginning of its journey towards self-determination. The date holds immense importance as a symbol of Gibraltarians' determination to preserve our heritage, culture, and autonomy.
A Day of Unity and Celebrations
Gibraltar National Day celebrations as we now know them did not come about until 1992. At the time, acting Chief Minister Joe Bossano and Denis Matthew, the then leader of the newly Self Determination For Gibraltar Group (SDGG) organised an event at the Piazza to commemorate the 25th anniversary of the 1967 referendum result. The event was a huge success, so much so that the square could not fit the crowd that had come together to celebrate our right to determine our future as a people. The event grew from here with celebrations being transferred to the larger Casemates Square. Nowadays the Gibraltar National Day festivities commence with the Gibraltar Fair which takes place during the third week of August. On the day itself, the celebrations typically kick off with a vibrant parade featuring local bands, dance troupes, and community organisations as well as a political rally.
Delightful Culinary Experiences
Now of course no celebration is complete without indulging in delicious food, and Gibraltar National Day is no exception. Traditional Gibraltarian cuisine takes centre stage, offering a delectable array of flavours that reflect the territory's rich cultural heritage.
Whilst many will celebrate at home with warm dishes such as paella, rosto and the like, many of us will flock to our local beaches. As such, our food choices need to be easy to transport. In this post, we focus on the traditional finger foods.
Torta de patata
Torta de patata, also known as Spanish potato omelette or tortilla de patatas, is a classic dish. It is a simple and versatile dish and you just need a few ingredients to make it. Torta de patata is a staple which we enjoy for school lunches, picnics in the countryside and our National Day beach celebrations.
To make torta de patata, start by peeling and slicing potatoes (about half a kilo) into thin slices . Next, heat up a good amount of olive oil in a frying pan and fry the potatoes until they are soft and tender. If you like your torta with onions, fry some sliced onions in a separate pan until soft and golden.
In a bowl, beat three eggs and add the potato and onion mixture, along with a pinch of salt and pepper, some garlic granules and dried parsley. Mix everything together.
Pour the egg and potato mixture into a flip frying pan and cook until the bottom is golden brown and the top is almost set. Using a pan like this one will make it much easier to flip the torta. However, you can also do this by placing a large plate over the pan and flipping the torta onto the plate and then sliding the torta back into the pan and continuing cooking until it is fully set.
Torta de patata also tastes great with chopped chorizo.
Torta de acelga
Like torta de patata, torta de acelga (or spinach pie) is another family favourite. Acelga is translated as chard but typically either chard or spinach is used hence the translation into English as spinach pie.
Whilst usually made with a pastry topping, you can omit the same if you are sensitive to wheat.
We love this version by Mama Lotties.
Ensaladilla Rusa
Translated into Russian Salad, this simple salad of potatoes, tuna and mayonnaise has now been renamed Ensaladilla Ukraniana in solidarity for Ukraine. Given that this dish has mayonnaise we do not recommend that you take the same to the beach unless you can ensure that it is kept cool. A cooler box such as this with a 66-litre capacity is perfect to keep bottles, cans, party food and snacks cool and fresh for days. This cool box also has an outlet valve for easy draining of melted ice.
Ingredients
2 large potatoes (approx 1lb or 500g)
2 large carrots
½ cup sweetcorn
½ cup canned green peas
1 medium red onion
3 eggs
2 tins of tuna
1 Roasted red pepper (cut into thin slices to decorate)
Olives
Mayonnaise
Instructions
Peel the potatoes and chop into bite size pieces.
Peel the carrots and dice the carrots into small pieces.
Boil the potatoes and carrots until soft. Meanwhile, boil the eggs. You want these to be hard boiled so boil for around 10/11 minutes.
Drain and place in a bowl to mix in the mayonnaise, tuna, peas and sweetcorn (drained). I like my salad to have plenty of mayonnaise but add at least half a cup and adjust to your personal taste.
Season with salt and pepper.
Decorate with sliced roasted peppers and olives.
Boquerones Relleno
Ingredients
250g anchovies (boquerones) Ask your fishmonger to clean, debone and butterfly the fish
1 tbsp breadcrumbs
2 tbsp hard edam cheese (grated)
1 garlic clove
2 small eggs
Salt and Pepper
Flour
Instructions
Beat the eggs in a bowl. Add garlic, cheese, salt and breadcrumbs and mix well. If your mix is too wet and runny add a little more breadcrumbs. Add this slowly as you do not want a dry mix.
Place the fish skin side down and add some mix to each fillet.
Dredge them in a little flour (pasalo por harina!) before frying.
Calabacines Relleno
Whilst these may look similar to the boquerones rellenos, they are stuffed courgettes. This makes them the perfect alternative for any vegetarian friends or family.
Ingredients
12 small courgettes
50g Harm edam
50g Breadcrumbs
1 clove garlic
Pinch of parsley and marjoram
2 Eggs
Instructions
Cut courgettes lengthwise and boil until soft.
Once cooled, scoop out the courgette flesh and squeeze out all the water. This can be done with a clean flour sack cloth or by using a tablespoon and sieve.
Mix the courgette with the eggs,parsley, marjoram, garlic, breadcrumbs and grated cheese.
Stuff the courgette skin with the mix.
Dredge in flour and fry in hot oil.
Calentita
I must admit that I am not a huge fan but, Calentita is extremely popular amongst many Gibraltarians.
Made with only chickpea flour, water, olive oil and salt and pepper, Calentita originates from our Italian/Genoese ancestors. Originally known as "Farinita" but renamed "Calentita" which was what local street vendors would call out when selling their freshly made fare. "Calentita" literally means warm.
Ingredients
250g gram flour
2 ¼ pints water
3 level tsp salt
¼ pint olive oil
Freshly ground pepper (to taste)
Instructions
Mix flour with half of the water to form a smooth paste.
Gradually add the rest of the water and the oil.
Add salt and pepper to taste.
Leave to soak for a few hours stirring occasionally.
Preheat the oven to 175℃ and bake until set. Approximately 45 minutes to 1 hour.
If you are interested in learning more about the history of calentita, we highly recommend this post where local TV personality and author of the cookbook Mama Lotties discusses the same with local historian Jennifer Ballentine Perera.
Croquettas De Atun (Tuna Croquettes)
Hugely popular with children, these croquettes are perfect for National Day celebrations at the park or the beach.
Ingredients
1 oz (30g) butter
2 oz (60g) plain flour
1 egg
¼ pint (150ml) milk
Grated nutmeg (optional)
Salt and pepper (to taste)
2 cans tuna
Instructions
Melt the butter and add the flour to make a roux. Add milk until the mix leaves the sides of the saucepan.
Add the tuna to the roux, mixing continuously.
Allow the mix to cool and set on a plate.
Form the mix into croquettes.
Dredge in flour and quickly dip into a beaten egg and cover with breadcrumbs.
Fry in olive oil until golden brown.
Sweet Treats
There is also no shortage of sweet treats at any Gibraltarian celebrations but if you are celebrating Gibraltar National Day at the park or the beach you are going to need some easy, no mess sweet treats. Torrijas, mantecados, ahuelas, borrachuelos and pudin de pan are all firm favourites.
Mantecados
Ingredients
500g self raising flour
315g butter
220g sugar
2 egg yolks
Salt
Instructions
Mix the butter and sugar.
Add the flour, salt and 2 egg yolks. Mix into a dough.
Roll out the dough and cut into small balls.
Flatten the top of the balls with the back of a teaspoon and sprinkle with sesame seeds.
Bake in a preheated oven (200℃) for 15-20 minutes or until lightly browned.
This can also be made with peanut butter. Add half a jar to the ingredients and adjust flour to be able to get a good consistency on the dough.
Additionally, you could dredge the balls in a little cinnamon sugar for an even more delicious flavour.
Ahuelas
Ingredients
4 eggs
½ lb plain flour
4 half egg shells of sunflower oil
Lemon rind
Hundreds and thousands (sprinkles) to decorate
Instructions
Beat the eggs in a bowl.
Use half an eggshell, measure out 4 eggshell measures of oil and add to the bowl.
Slowly add the flour to the mix until the mix no longer sticks to your hands.
Knead the mix in the bowl to form a dough.
Take a small amount of the dough and roll out as thinly as possible on a floured surface.
Using a pizza cutter, cut out strips (about 30 x 10 cm) . Cover with a clean tea towel whilst you continue the process with the remaining dough.
Heat the oil in a large frying pan and add one dough strip at a time, rolling the mixture with a fork as it fries to form a loose roll. Repeat the process until all the strips are cooked.
In a separate frying pan add the sugar, water and lemon rind. Bring to the boil until the syrup thickens. Allow the same to cool and then pour over the ahuelas to cover generously. Top with hundreds and thousands.
Borrachuelos
Ingredients
1 cup oil
Aniseed seeds
Juice and rind of 1 orange
1 cup white wine
1 tsp baking powder
½ cup anis
½ pkt plain flour
1 egg
Syrup – see ahuelas recipe
Hundreds and thousands
Instructions
Add oil to a frying pan and toast the aniseed. Leave to cool.
Add flour, baking powder and grated orange rind to a bowl. Make a well in the centre and add all the wet ingredients.
Mix thoroughly into a smooth dough. If the mix is too wet, add a little more flour.
Roll out and cut into circles using a glass or circular pastry cutter.
Fold the pastry in half and fry.
Dip into the syrup and top with hundreds and thousands.
Torrijas
Ingredients
4 slices of stale bread
200ml milk
4 eggs
Cinnamon
Oil for frying
Golden syrup
Instructions
Cut the slices in half and soak in the milk.
In a separate bowl, beat the eggs and dip the milky bread into the eggs. Allow excess mix to drain back into bowl.
Fry in hot oil.
Dip the torrijas into some golden syrup and sprinkle with some cinnamon.
Alternatively, listen out for the whistle announcing the arrival of fresh cakes. Japonesas, chocolate milojas, chocolate pitisu (eclair) or biscotelas are all favourite tea time treats and, in my opinion, all taste even better on the beach!
Happy Gibraltar National Day
Gibraltar National Day is a testament to the unbreakable spirit of its people, who stand united in celebrating our history, culture, and the bright future that lies ahead. It is a day of joy, togetherness, and a reminder of the strength that comes from embracing diversity and heritage. So, if you find yourself in Gibraltar on this day, be sure to join in our celebrations. The atmosphere is electric, and locals and visitors alike come together to revel in the festive spirit. A word of warning though, if you don't want to stick out like a sore thumb be sure to wear red and white, everyone else will be!
Be sure to check out our visit Gibraltar blog for tons more information on the things to see and do in Gibraltar.
Whatever you are up to this Gibraltar National Day we hope you have a wonderful time and may Gibraltar continue to be forever free!
Sharing Is Caring:
Related Articles You Might Enjoy: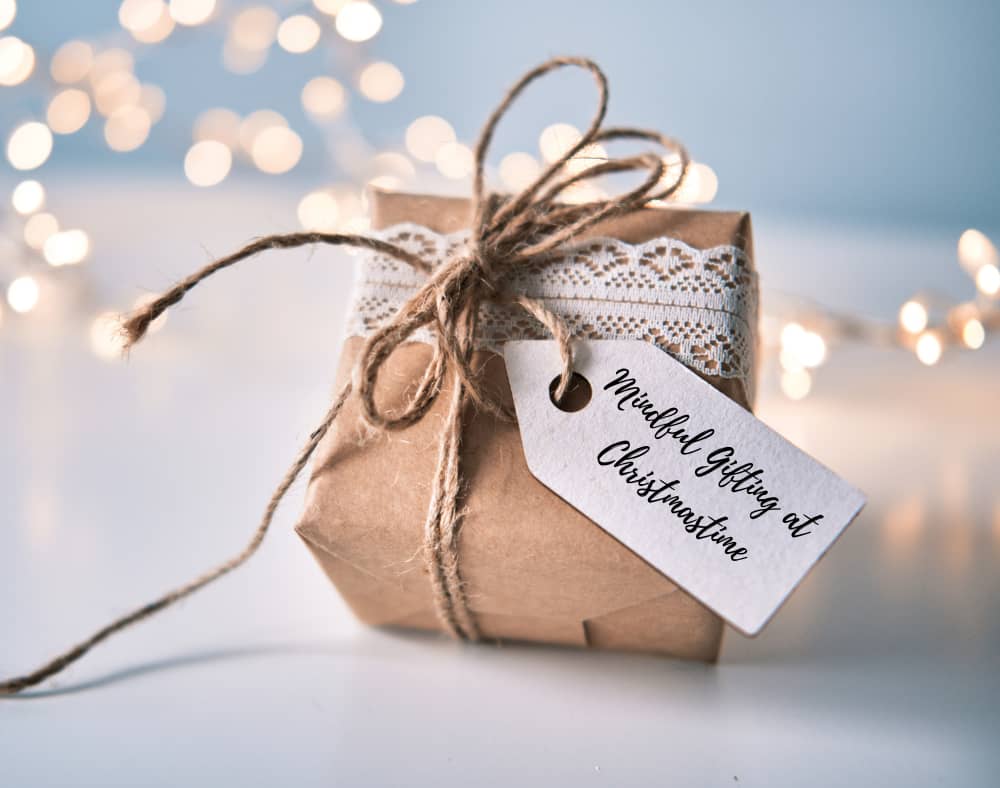 Christmas is now well and truly just around the corner. After weeks of non-stop toy…