Let's talk about my favourite season of the year: Autumn. With the leaves transforming into a stunning array of colors, the crisp and invigorating air, and the breathtaking red and orange sunsets, it feels like an invitation to snuggle up on my sofa with a delightful book and a warm cup of tea. Autumn brings along a feeling of fresh starts, providing the perfect opportunity to hit the reset button. Come September, I eagerly reassess my TBR list, ensuring to include some cosy Autumn reads.
With this in mind, I have compiled a list of popular books with those cosy Autumn feels I love so much. Let's get to it then, prepare to get cosy with these 15 Autumn Reads.
Amazon Associates
As an Amazon Associate, we earn a commission from qualifying purchases.  Some of the links on this post are affiliate links.  This means that if you click on the link and make a purchase we may earn a commission at no extra cost to you.  Learn more

here.
Top 15 Autumn Reads
1. Mexican Gothic – Silvia Moreno Garcia – (Gothic Fiction)
When Noemí Taboada, a well-known socialite, receives an urgent letter from her recently married cousin, asking her for help to escape an unfavourable fate, she wastes no time. She promptly sets off for High Place, an isolated mansion nestled in the Mexican countryside, driven by a determination to unravel the mystery that has gripped her cousin.
Catalina, her cousin, has always had a fondness for the dramatic, but her allegations of poisoning by her husband and sightings of restless spirits prove astonishing, even for her.
Noemí is undaunted, armed with her formidable strength and intelligence. She faces her cousin's intimidating yet strangely captivating husband without fear. She's equally unafraid of his father, an aged patriarch whose fascination with Noemí raises questions. Even the eerie mansion itself, which starts infiltrating Noemí's dreams with haunting visions of blood and doom, fails to deter her.
Her sole confidant in this forbidding estate is the youngest son of the family. He appears timid and kind, offering assistance, but there may be concealed secrets about his family's past, their once-vast wealth, and a faded mining empire.
As Noemí delves deeper into the mysteries of High Place, she uncovers tales of brutality and insanity. Soon, she might discover that escaping this enigmatic residence is a feat far more elusive than she ever imagined.
2. The Forgotten Garden – Kate Morton (Women's Literacy Fiction)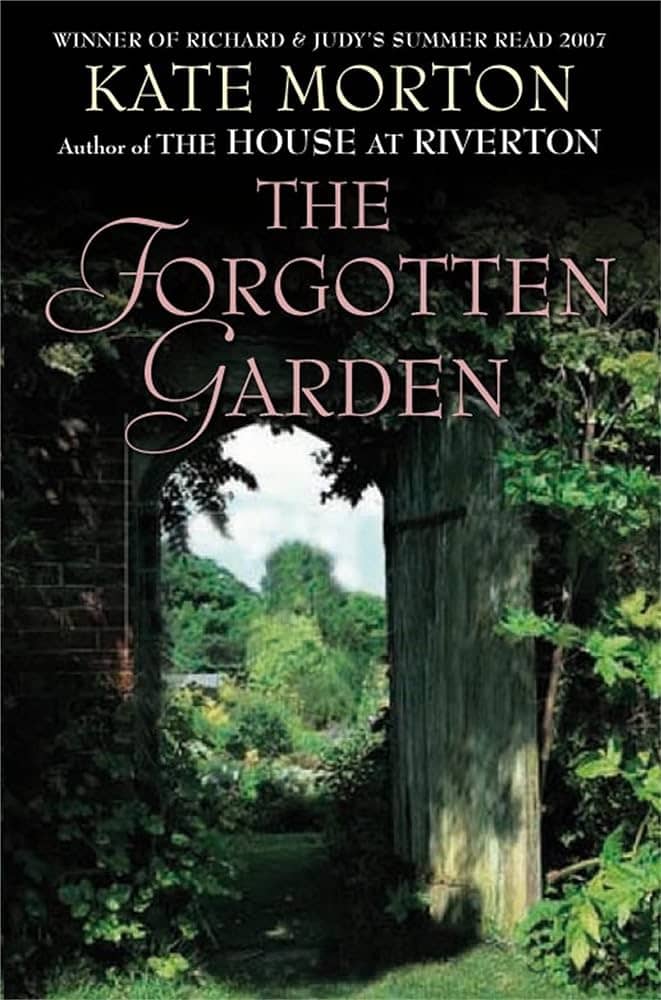 In 1913, on the brink of the First World War, a young girl is discovered, left to her own devices after a hard ocean voyage from England to Australia. Her memories of the journey are limited to the comforting promises of a mysterious woman. A woman she affectionately nicknames the Authoress, who pledged to care for her. Yet, the Authoress has inexplicably vanished.
Leap forward to 1975, and Nell, now an elderly woman, embarks on a journey to England in search of the truth about her parentage. Her path guides her to the enchanting Blackhurst Manor in Cornwall. A property once owned by the Mountrachet family. What has prompted Nell's quest, decades after the fact?
Then, in 2005, following Nell's passing, her granddaughter, Cassandra, unexpectedly inherits Cliff Cottage, nestled within the vast expanse of Blackhurst Manor's grounds. Among the local community, Cliff Cottage is renowned for guarding the secrets of the ill-fated Mountrachet lineage. However, it is within the walls of this long-neglected cottage and its forgotten garden that Cassandra will ultimately unveil the truth. A truth concealed within the enigmatic history of the family and the heart-wrenching abandonment of young Nell many years ago.
3. The Ex Hex – Erlin Sterling – (Paranormal RomCom)

Nine years ago, Vivienne Jones coped with her big breakup like a true witch: drinking vodka, an indulgent bubble bath, and a well-placed curse on her ex.
Now, Rhys Penhallow, the ex and charming descendant of Graves Glen's founders, returns to recharge ley lines and attend the fall festival. But his actions trigger disasters, making Vivi realize her hex wasn't quite so harmless.
The curse affects the town's magic, causing murderous toys, an angry ghost, and a talkative cat. Vivi and Rhys must unite, overcoming personal issues, to break the curse. Their mission: save the town and Rhys's life from impending doom.
4. The Guest List – Lucy Foley – (Horror/Suspense)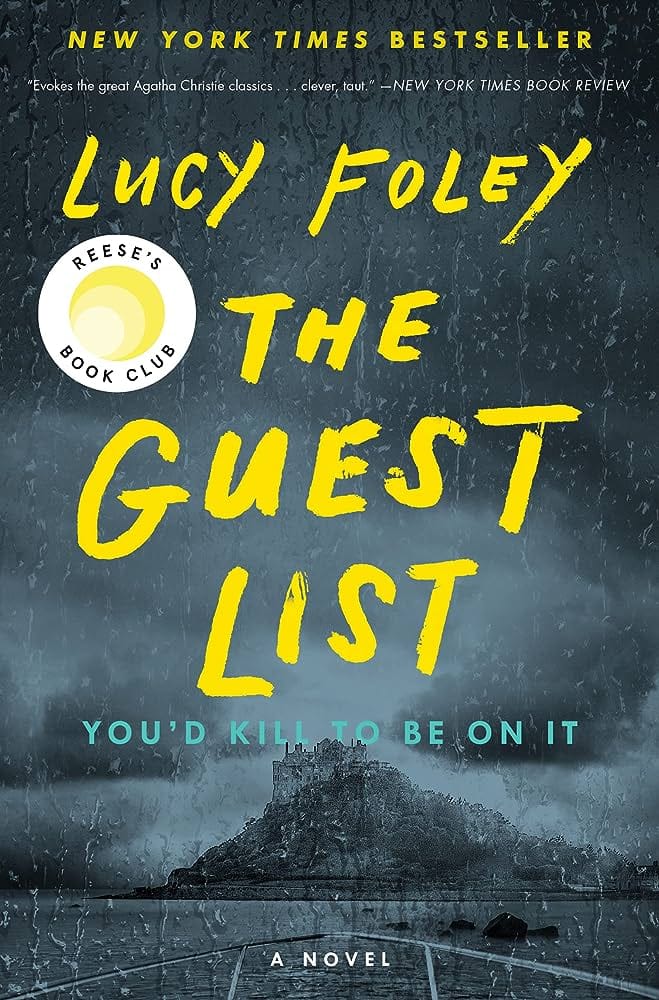 On an island off the Irish coast, the stage is set for the wedding of Jules Keegan and Will Slater – the event of the year.
Among the guests are old friends nursing grudges and seemingly happy families hiding jealousies. Thirteen guests gather, but their joy turns to dread when a lifeless body is found after the cutting of the wedding cake.
With a fierce storm raging outside, they're trapped. Each guest has a secret past, a motive. Yet, as the tempest mirrors their inner turmoil, one guest is bound to leave the celebration in a coffin.

Nora's life is marked by continuous misfortunes. Yet, on her final earthly night, fate intervenes, and she undergoes a miraculous transformation. She finds herself within the hallowed halls of a mystical library.
Within these sacred walls, she faces a unique opportunity: the chance to fix her regrets and explore different lives she could have led. This raises a profound question: In a world of endless choices, what path truly leads to fulfillment?
6. The Familiars – Stacey Halls – (Historical Fiction)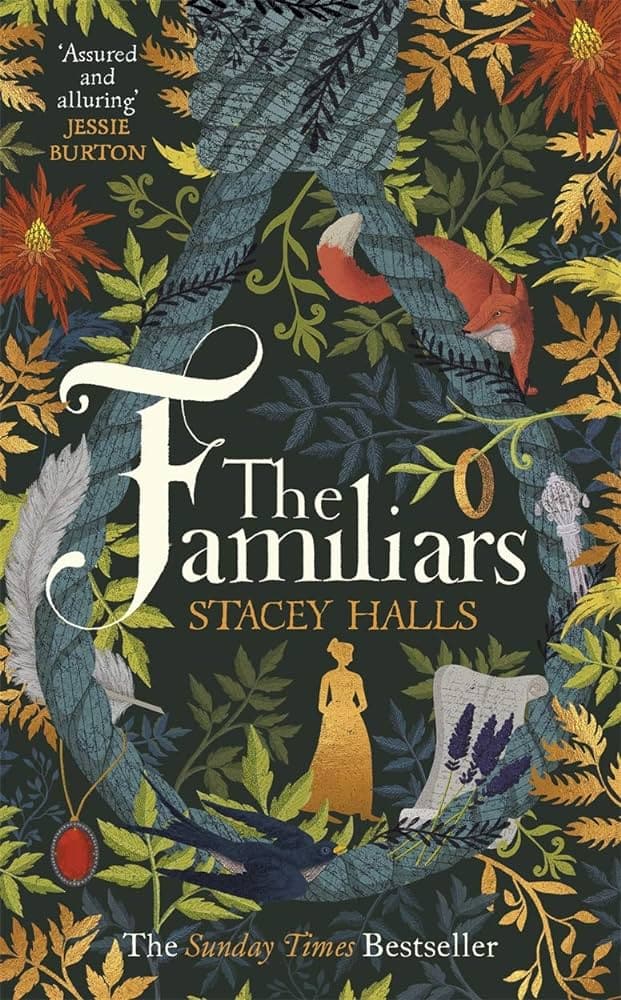 At 17, Fleetwood Shuttleworth faces a complex situation. She's married, expecting her fourth child, but lacks a living heir—a worry that deeply troubles her husband, Richard. An unread letter from her third stillbirth's overseeing doctor delivers shocking news: another pregnancy might be fatal.
Luckily, Fleetwood meets Alice Gray, a young midwife. Alice promises a safe childbirth and defies the doctor's grim prediction.
But Alice gets caught up in witchcraft accusations spreading through the North-West, forcing Fleetwood to risk everything to help her new ally. Yet, beneath Alice's exterior, there may be secrets.
With the looming Lancaster trial and Fleetwood's advancing pregnancy, their fates intertwine. Time runs out, and danger grows.
In their hands lies the truth. Only together can they hope to escape impending peril.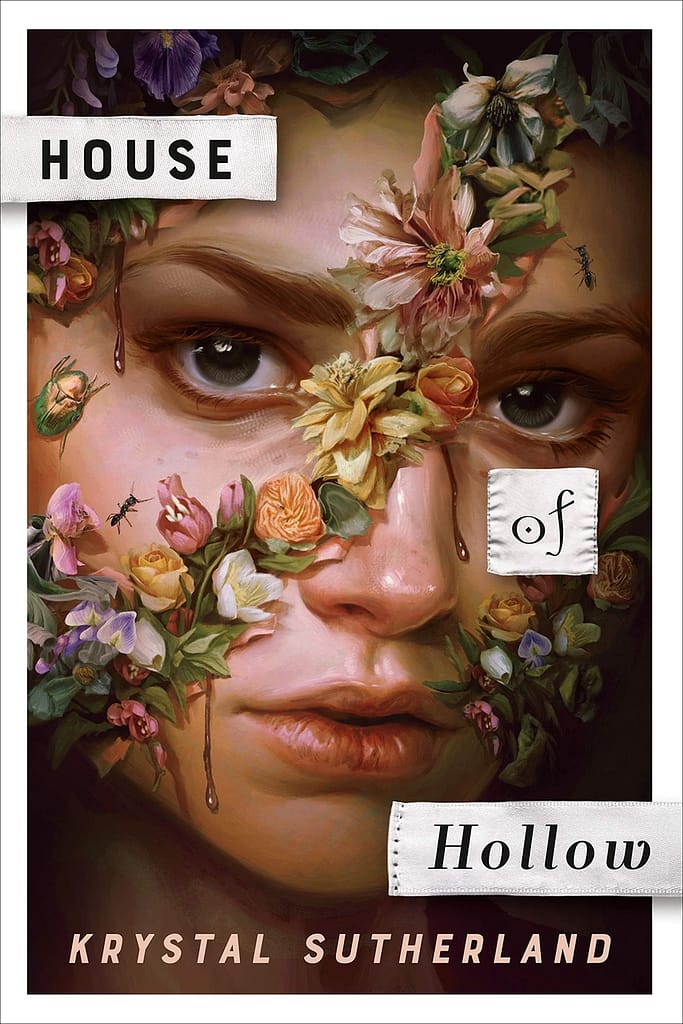 Enter the enigmatic world of the Hollow sisters – Vivi, Grey, and Iris. Their allure is as irresistible as it is veiled in secrecy. With obsidian eyes and hair as pale as fresh snow, they display an alluring mystique. The Hollow sisters, self-contained and self-sufficient, have no need for friendships. They glide through the hallways like predatory sharks, causing the smaller fish to scatter and murmur in hushed tones when they pass.
In this realm, everyone knows of them, for they are a fixture of fascination. However, when they were little girls, they vanished without a trace. When they reappeared a month later, their memory of their absence had evaporated as if nothing had changed—almost nothing.
Except for subtle alterations, like the delicate scar now etched in the hollow of their throats. And a shifty suspicion that something is wrong about them. A disquieting sentiment that lingers, despite, or perhaps because of, the potent magnetism they have over anyone who crosses their path…
8. Ninth House -Leigh Bardugo – (Dark Fantasy)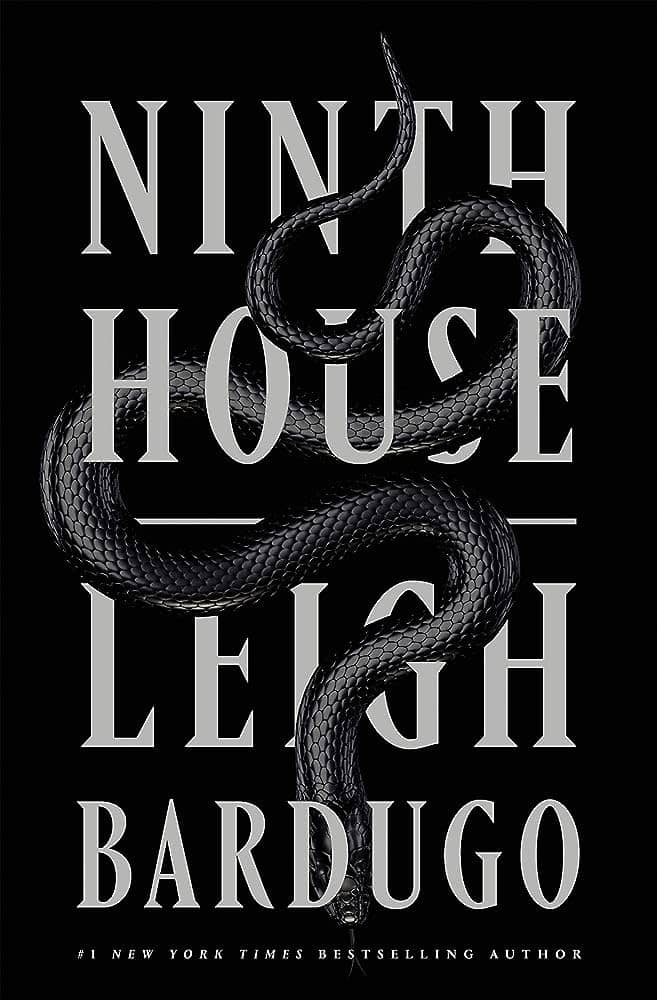 Meet Galaxy 'Alex' Stern, an improbable Yale freshman. She's a dropout and the sole survivor of an unsolved crime. Despite a scholarship to a prestigious university, she knew it came with strings attached.
Her mission: to oversee the enigmatic undertakings of Yale's clandestine societies. The renowned realms of influence for the wealthy and powerful. However, when a lifeless body is discovered on campus, Alex refuses to accept the tidy explanations concocted by law enforcement and the university administration.
In her eyes, the secret societies harbour an eerie and extraordinary darkness that transcends imagination. They dabble in forbidden magic, summon the departed, and at times, prey upon the living…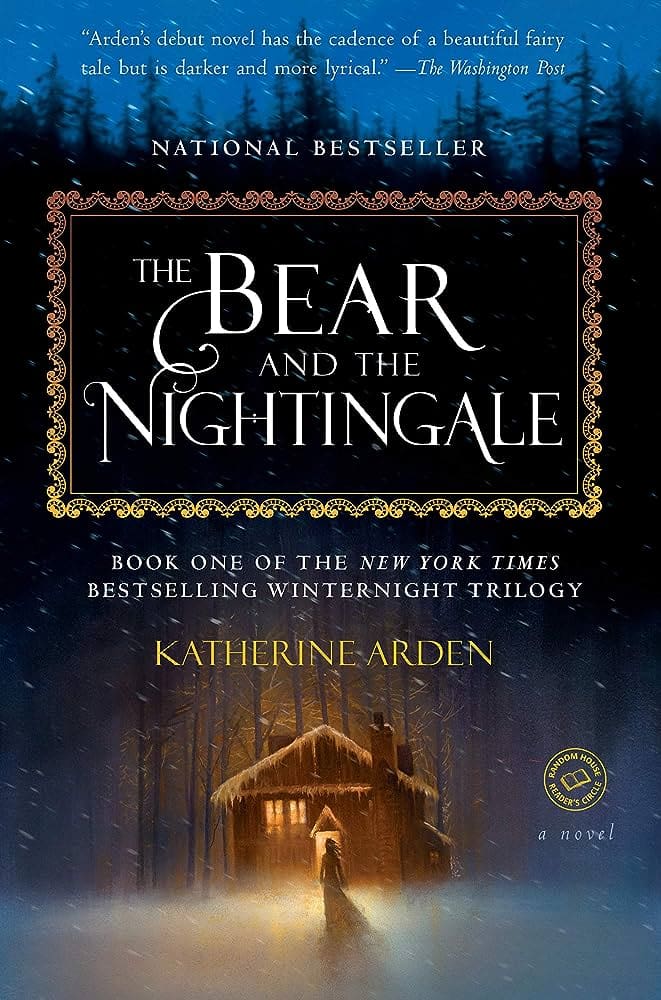 Nestled in a remote village on the fringes of the untamed northern Russian wilderness, where the icy winds howl relentlessly and snow blankets the land for the majority of the year, an elderly servant weaves enchanting narratives for the family's children. Tales of sorcery, folklore, and the enigmatic Winter King. An ancient magic that the church frowns upon.
Yet, for the spirited and untamed Vasya, these stories are not mere fables. She possesses a unique ability to perceive the protective house spirits that watch over her home and to discern the rapid increase of malevolent magic forces lurking within the forest.
10. Divine Rivals – Rebecca Ross – YA Fantasy Romance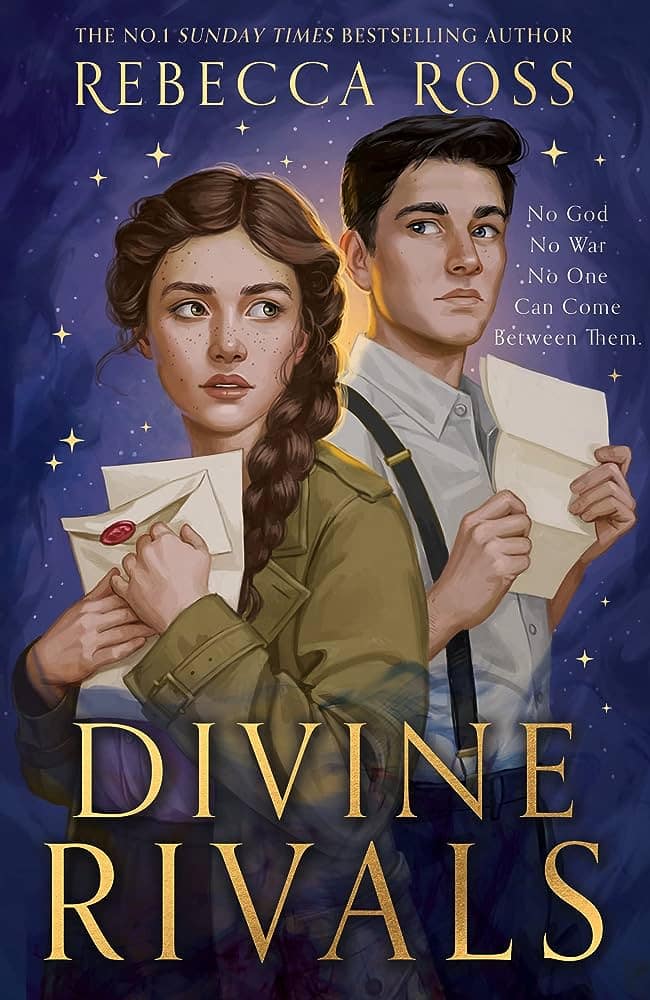 At the tender age of eighteen, Iris nurtures aspirations of her writing making a meaningful impact someday. In the midst of an epic struggle among deities, she secures a prestigious position at the Oath Gazette, her gateway to influence.
However, within the confines of her home, her life is unravelling. Her brother remains unaccounted for on the front lines and her mother grapples with addiction, veiled in a disorienting fog. Night after night, Iris pens heartfelt letters to her absent sibling, never anticipating a response.
Yet, these heartfelt missives have found an unexpected recipient, the very last person Iris would confide in—Roman Kitt, her cold and unforgiving rival at the Gazette.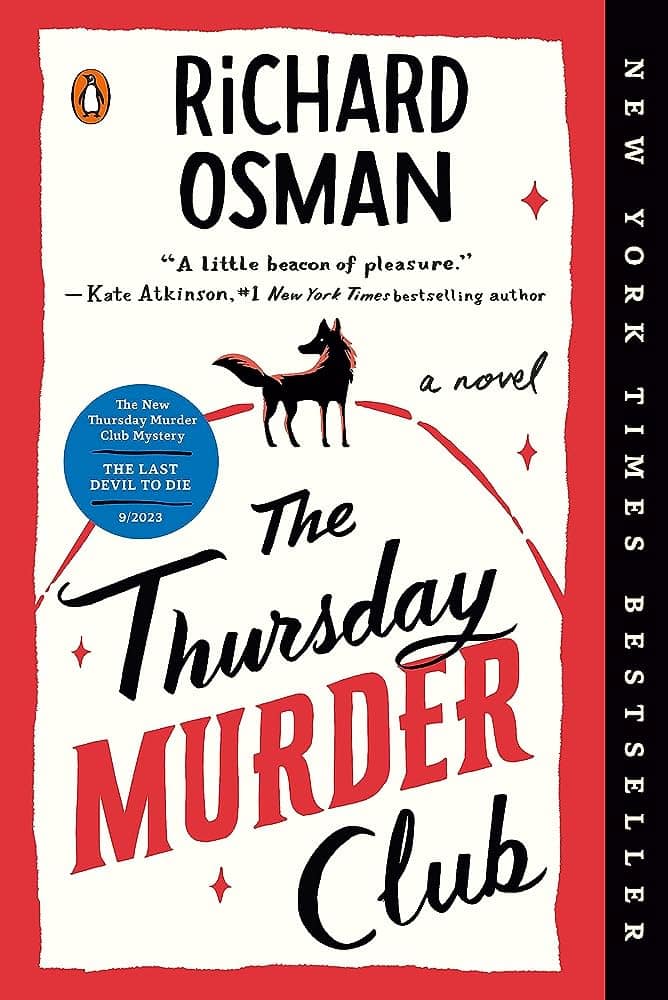 In this charming murder mystery novel, we meet four unlikely friends. Elizabeth, Joyce, Ibrahim and Ron meet up once a week to investigate unsolved murders.
After a brutal killing takes place right on their very doorstep, the four friends find themselves right in the thick of it, their first live case. They might be pushing eighty, but that doesn't mean they don't have a few tricks up their sleeves.
Want to know what I thought of The Thursday Murder Club? Check out my review.
Fifteen years ago, a serial killer wreaked havoc on the sleepy village of Featherbank. He was known as 'The Whisper Man'.
The village is now a safe haven, the killer after all is behind bars. It's the perfect place for Tom and his young son Jake to make the fresh start they need.
But then, another boy goes missing. It feels like history is repeating itself. Could it be that the killer is still out there? And can Tom protect his son from becoming the next victim?
'If you leave a door half-open, soon you'll hear the whispers spoken…'
Casey Fletcher lost her husband. All she seeks now is to be able to grieve in peace and quiet. She decides to escape to her family's lake house.
When she arrives she soon comes across the glamorous couple who live across the lake. They seem perfect, just like Casey and her husband used to be.
Appearances can deceive. Is anyone what they seem? And is Casey as perfect as she thinks she is?
Olivia Prior is sixteen years old and missing three things: her mother, her father and her voice. Her mother disappeared all at once and her father followed soon after, but her voice, she never had to start with.
14. Gallant – V.E Schwab – (YA Dark Fantasy)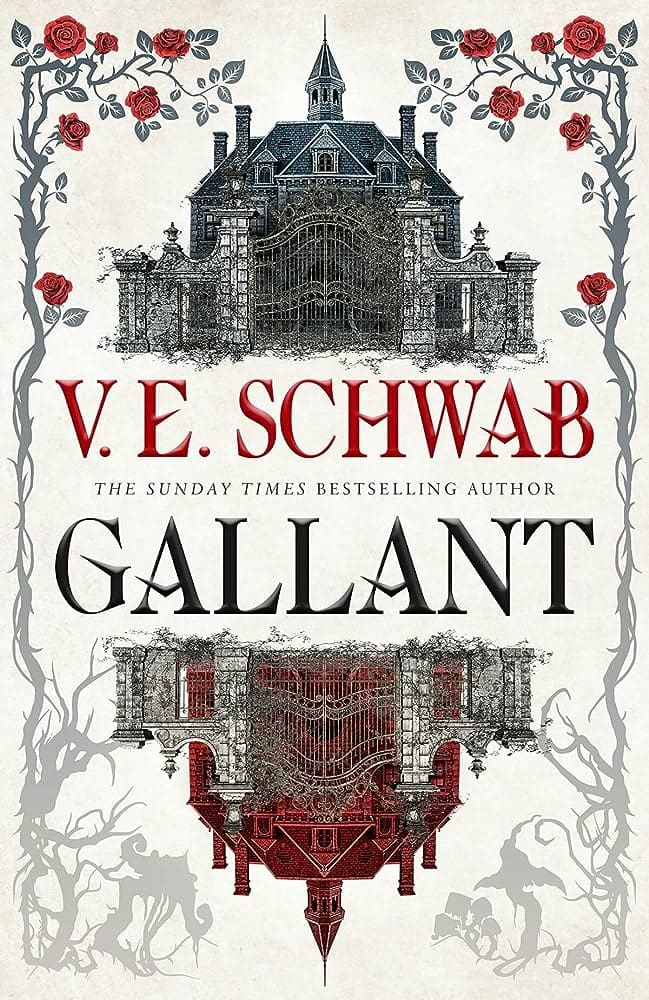 As we meet Olivia, she approaches the end of her time at Merilance School for Girls. During this period, she receives a letter from an uncle she's never met, summoning her to his estate, Gallant. When Olivia gets there she discovers that the letter she had received was years late. Her uncle had already passed away and those that remain at the estate are the servants and her cousin Matthew.
In order to remain at Gallant, Olivia must follow two rules: don't go out after dusk and always stay on the right side of the crumbling wall. She soon discovers that Gallant is a house of secrets, sitting in a lonely vigil, where the ghouls are powerful.
Searching for answers about her family and her past, Olivia discovers a dark reflection of everything she knew. An ancient realm where ghosts take form and a dark master that sits waiting for her.
Read my review of Gallant.
In this Sunday Bestseller, we meet Addie LaRue, a desperate young woman who makes a desperate bargain with the devil to live forever but be remembered by none.
Addie's invisible life begins. She becomes a shadow muse to artists throughout history, a forgotten friend, confidante and lover. But come the morning light she slips away.
After 300 years of living an invisible life, Addie longs to leave behind a remnant of herself. She lives in the hope that someone will remember her one day. One day she meets Henry in a small bookshop in Manhattan. Henry remembers her.
With new hope in her heart, Addie discovers that the devil never plays fair. So when her and Henry's lives start to intertwine, they must face the consequences of the decisions they have made. And like always there will be a price to be paid.
Check out my review on The Invisible Life Of Addie Larue.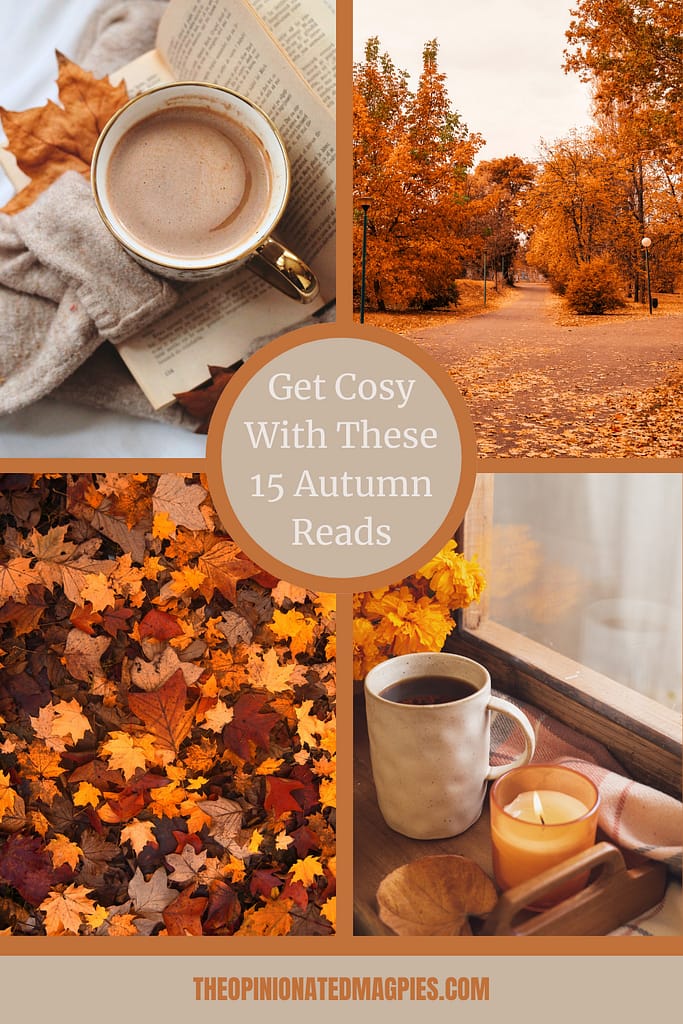 If you enjoyed this article, please share it with your friends:
More Book Articles For You: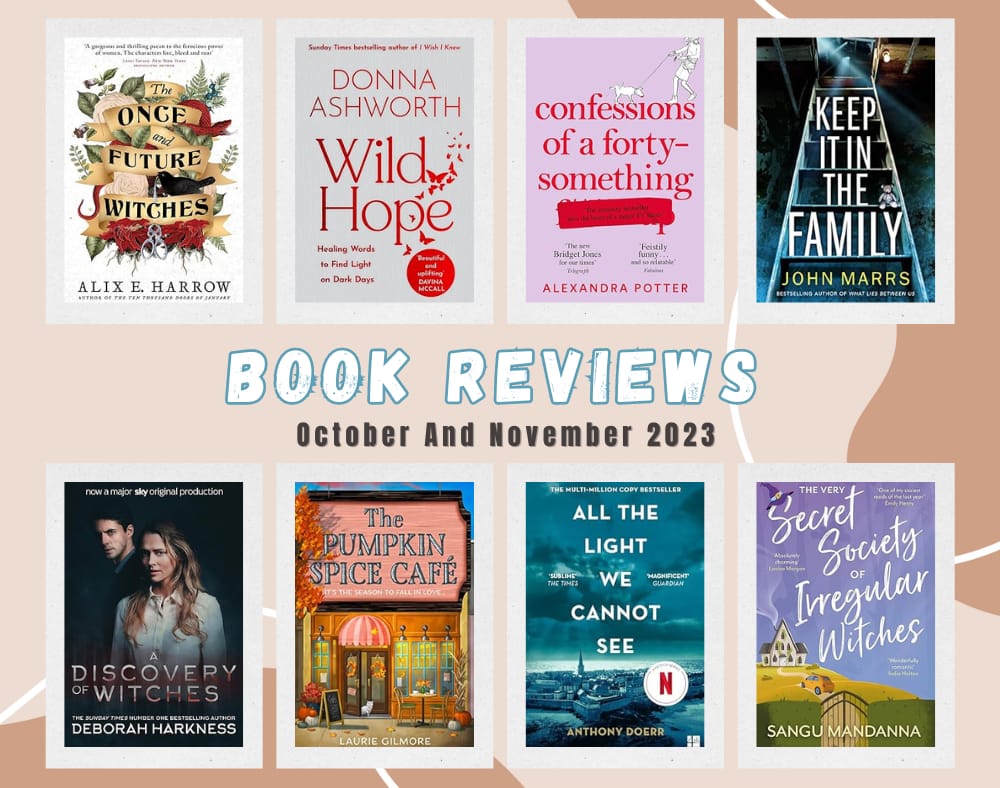 October was exceptionally busy, leaving me with minimal time for reading—only two books, to be…