Today, as we celebrate International Best Friends Day we shine a spotlight on three remarkable friendships. Friendships which have been there through every high and low. From weddings to divorces, births and celebrations and illness and bereavement. And which continue to withstand the test of time.
What Is The Meaning Of Friendship?
At its core, friendship is a sanctuary of acceptance and understanding. It is a place where we can be our authentic selves. A place where we know we will find no judgement.
True friends see beyond our flaws and embrace our uniqueness, celebrating the essence of who we are.
A Shoulder To Lean On
Friendship is like a refuge during life's stormy days. A friend can make everything feel better simply by offering a comforting shoulder to cry on or by patiently listening to our fears and anxieties. It is so true that you really learn who your true friends are when the going gets tough. In difficult times our friends become our pillars of strength. Helping to lift us both physically and spiritually.
There For The Highs And The Lows
Our friends are also often our greatest cheerleaders. Encouraging us to follow our dreams and reminding us to straighten our crown when we are feeling down. I have lost count of the number of times I have received a proverbial kick up the backside from my friends!
Facebook Friends
Looking at my list of Facebook friends I am actually shocked to see that I have over 900 friends! I mean, who are these "friends"? Do they even know anything about me? Would they help me out if I needed help? Do they even wave goodbye if they see me walking down the street?
True Friendship Is More Precious Than Gold
Children often worry that they do not have enough friends or that they are not popular enough. But, as you grow you realise that you do not need scores of friends to be blessed. In life what you need is a handful of friends. Friends on whom you know you can count on come rain or shine. It is easy to be a friend when life is all butterflies and sunshine. But what about the difficult times? Who will be there for you then? When you find friends who have your back no matter what you know that you have true friendship. And, a true friendship is more precious than gold.
Childhood Friends
One of my longest friendships is of course with my fellow magpie, Milly! We have been friends since we were four years old, meeting each other on the first day of primary school. Even with life taking us on different journeys over the years our friendship has weathered a plethora of life's storms. Thankfully though, I must say that despite difficult times, when I think of my friendship with Milly, I mainly think of how much we have laughed together over the years. There are so many memories that we have made over the years. Many of these involve laughing till we cry about some inane thing like Milly's crazy words for a song. Seriously, I think that her version of Beyonce's "Cuff It" would go viral on Tik Tok!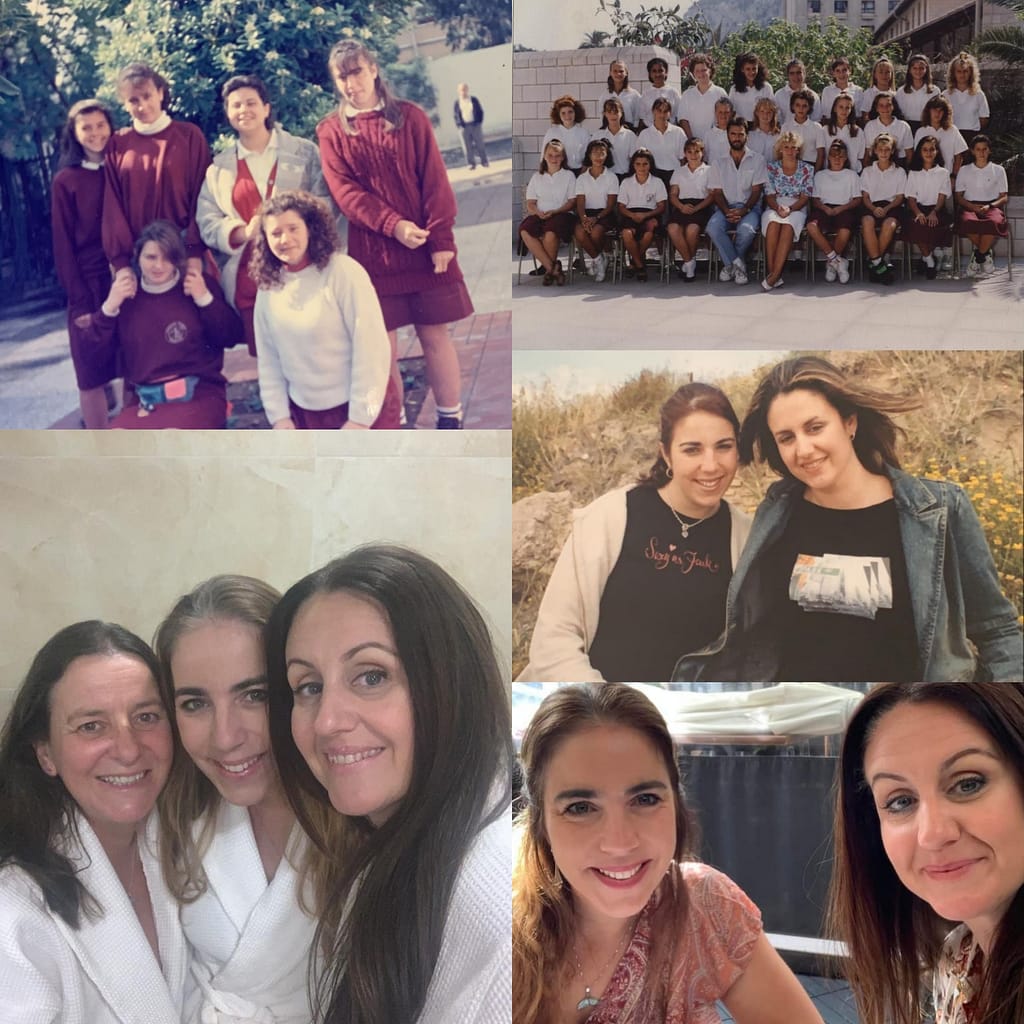 The last few months since deciding to launch The Opinionated Magpies have certainly been testing.  We have gone from having zero belief that we could launch a website to designing, launching and maintaining one all by ourselves. All with no previous IT experience whatsoever. There have certainly been laughter and tears throughout this journey.  Frustration too when other friends are not as supportive of the adventure as you would hope. The good thing is that when you work in a team with your friend, one is always there if the other is feeling down.  Offering encouragement and getting the other back on track to achieve our dreams.  Lending support too when the "real" work prevents you from being able to give 100% to your writing. 
High School Friends
The transition from primary school to comprehensive or high school can be a difficult one. When you get separated from the friends you have known all your life and get mixed with kids that you have never met it really can be a scary time. But, this process also helps you become closer to those who truly were your friends. These are the friends who continue being there for you despite no longer being in the same classes.
The move also offers you the opportunity to make new friends. And, some of these friends will also end up being your "friends for life". Milly and I are blessed to have one such friend in common. Our friend Nicola is definitely the third musketeer. With us it is certainly the case of tous pour un, un pour tous (all for one, one for all).
There have been times, like through our A' Levels, when we used to drive our mopeds and sing Bryan Adams at the top of our lungs, and uni days when I have been closer to Nicola than I have to Milly.  There have also been times when Nicola and Milly have been closer enjoying some crazy times of their own.  But, the great thing about true friendship is that there is no envy, no bitterness.  You are closer to the person that needs you (or who you need) the most at the time. The beauty is in knowing that no matter what happens, your friendship with others will not be affected.
The memories we have made over the last thirty years or so are truly precious. We have been to each other's weddings and now we watch our children growing into teenagers and young adults and help each other through the various challenges of parenthood. We support each other through all the difficult times and rejoice in each other's achievements.
University Friends
Another of my all-time bestest friends is Rebecca (also known as Bex, Bec, Becka…. but never Becky!). Bex and I met during freshers week at Cardiff University.  Never in a million years would I have thought then that we would go on to become inseparable. Through uni and for over 26 (and counting) years.
We met each other through a mutual friend and I must admit at first I thought Bex was high-maintenance. There was no way we could hit it off!  How wrong was I… well maybe not on the high-maintenance bit (joke Bex!)  Within days we started forming an unbreakable friendship. A friendship which continues to withstand distance and lengthy periods of not seeing each other.  
Bex is the only one of my friends that I have lived with. Whilst we lived in different halls during our first year at university we shared a home for our remaining three years at Cardiff University. There are so many stories that I could tell as we lived through so much together. Some moments that stand out range from being snowed in and almost killing Bex with her birthday Jack D and coke (for which I have been forgiven but is never forgotten!) Having the police over to our flat as we had an "intruder" (the intruder ended up being a flatmate's boyfriend throwing stones at her window after a drunken night out!) An emergency ambulance ride (difficult when you have a phobia of needles.) And our walk of shame on our last day of university when we took our year's worth of wine bottles to the recycling bins at Tesco.
With Bex when we do see each other it is as if we have never been apart. We easily slide back into each other's lives. Picking up as if the other had just been in the other room making a cup of coffee. This is another sign of a true friendship. Just as it is with Milly and Nicola Bex and I know that whenever the other is in need of a friend, no matter what else is going on in our lives, we will find a way to be there. We will drop everything and jump on a plane (or two) and be there to give the other a huge hug and make everything better with some chocolate and wine!
University was such an amazing experience and one of the best things about it was meeting Bex. She really is like a sister to me and her family is an extension to my own family. My only wish with Bex is that she finally keeps her promise of one day moving to Gibraltar. That really would be the icing on my friendship cake.
A Real Friend Just Can't Be Lost
I have recently discovered the inspiring work of Donna Ashworth and coincidently whilst writing this piece on friendship I came across two absolute gems written by her. She writes: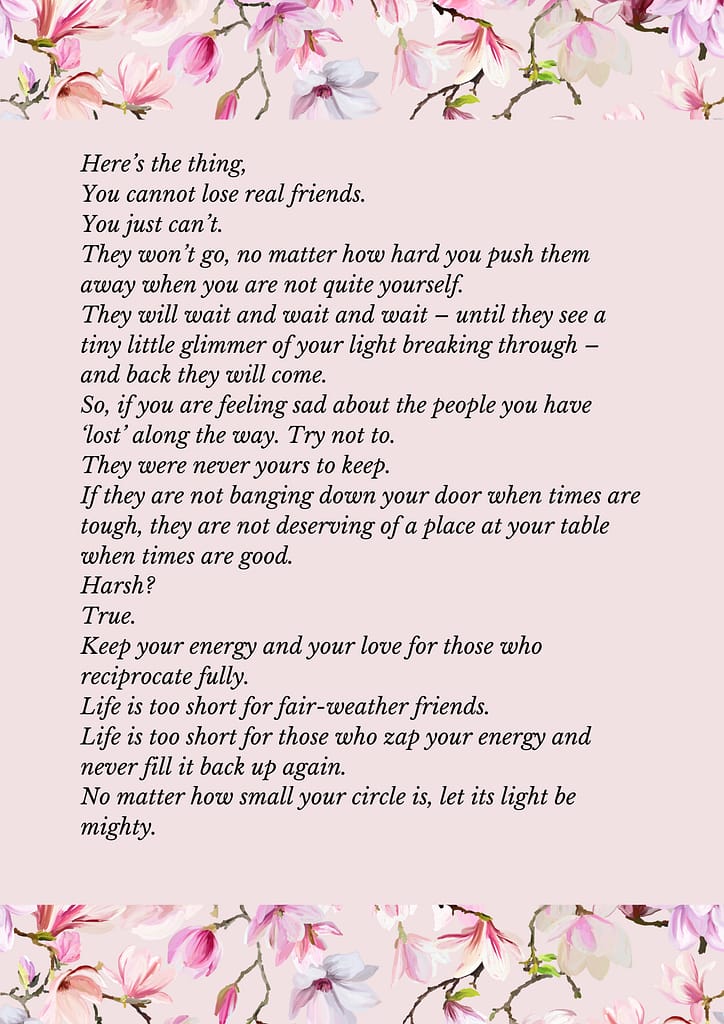 I hope that you are as blessed in your friendships as we are. This International Friendship Day check in on your friends and tell them how much they mean to you. You may not be able to lose real friendships but you sure as hell can nurture them and keep them healthy.
Sharing Is Caring:
Related Articles You Might Enjoy: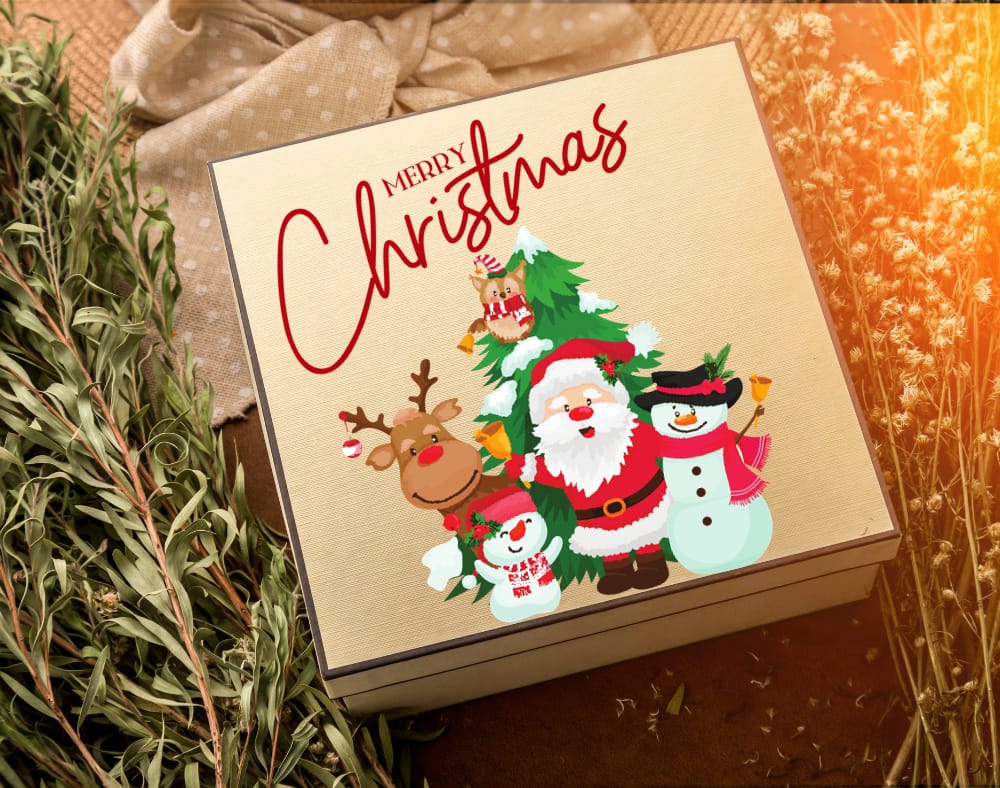 Christmas family traditions play a big part in our family dynamics. A few years ago,…