For those of you who are now regular readers of our blog, you will know how much we love travelling. Travelling and planning to travel is one of our favourite activities. As one trip comes to an end I start thinking "Where next?." After all, life is short and the world is wide. There are just too many exciting adventures out there just waiting for you. Adventures and delicious food! Honestly, I just cannot understand those travellers who look for boring chain restaurants when travelling. For us, eating like a local is an absolute must. When in Portugal, there is nothing more delicious (well maybe custard tarts!) than frango (Portuguese for chicken) piri piri (meaning pepper pepper).re:
Our family regularly travels to Portugal, after all, given Gibraltar's location in Europe it is an easy four-hour drive. Add to this the delicious food, friendly people, amazing summer weather and stunning beaches it is no wonder that so many choose Portugal as a destination for their summer vacations.
We have spent many long summer holidays in places such as Albufeira, Carvoeiro and Vilamoura. Here you can enjoy the plethora of activities on offer in this stunning country. From exploring the 100 beaches in the Algarve alone. Spending a fun-filled family day at Zoomarine or a water park such as Side and Splash. There really is something for every member of the family to enjoy. One of our top recommendations when visiting the Algarve is to take a tour of the Benagil caves. These are truly stunning. Find more information here.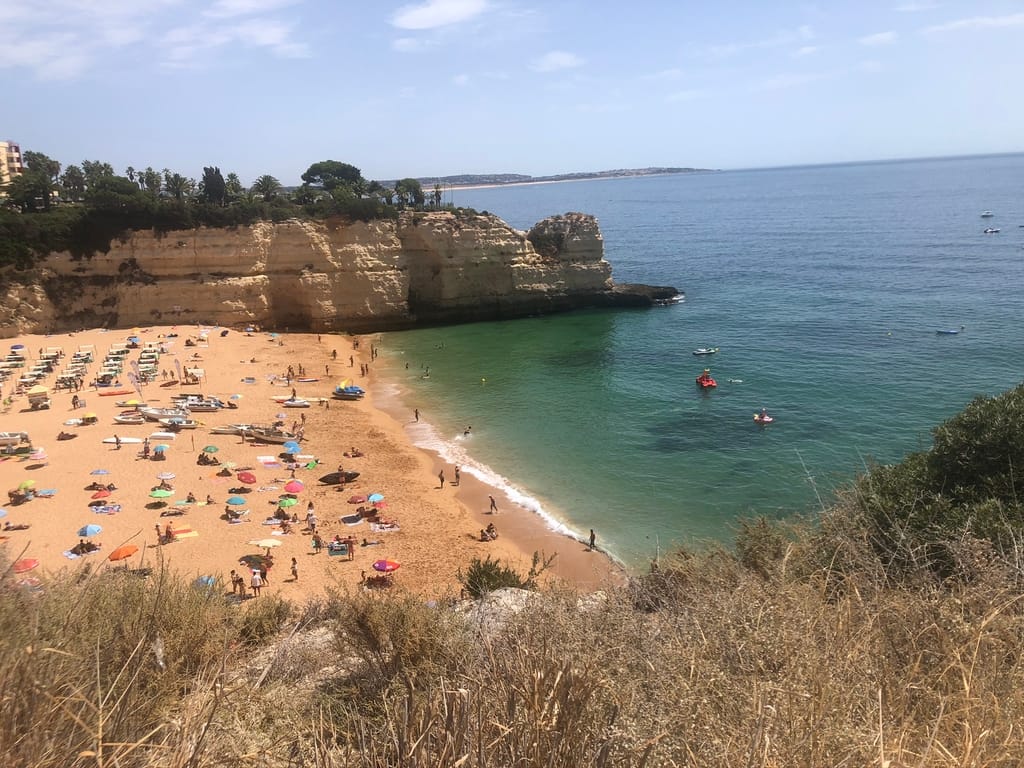 I could go on and on about the beauty of Portugal (and I will do so in a future post). But, this post is, as the title says, about the delicious traditional dish of frango piri piri.
Whilst frango piri piri may now be synonymous with Portugal, you may be surprised to learn of its actual origins. During the 15th century, Portuguese explorers in Southern Africa incorporated the African Bird's eye chilli into their local dishes. This gave rise to the signature piri piri spice blend which we now know and love.
For us, any visit to Portugal, no matter which part, must include a stop to the home of frango piri piri, Restaurante Ramires. Yes, we have been known to detour from Lisbon to the small town of Guia just to have this amazing frango piri piri. And we make sure to eat here at least a couple of times during any visit to the Algarve.
Originally a small cafe opened by José Carlos Ramires in 1964, Restaurante Ramires now has seating spanning over three floors. It is extremely popular with locals and enlightened tourists. Do not even bother asking for a menu though! Its speciality is frango piri piri, and looking around you you will soon see most patrons enjoying this dish.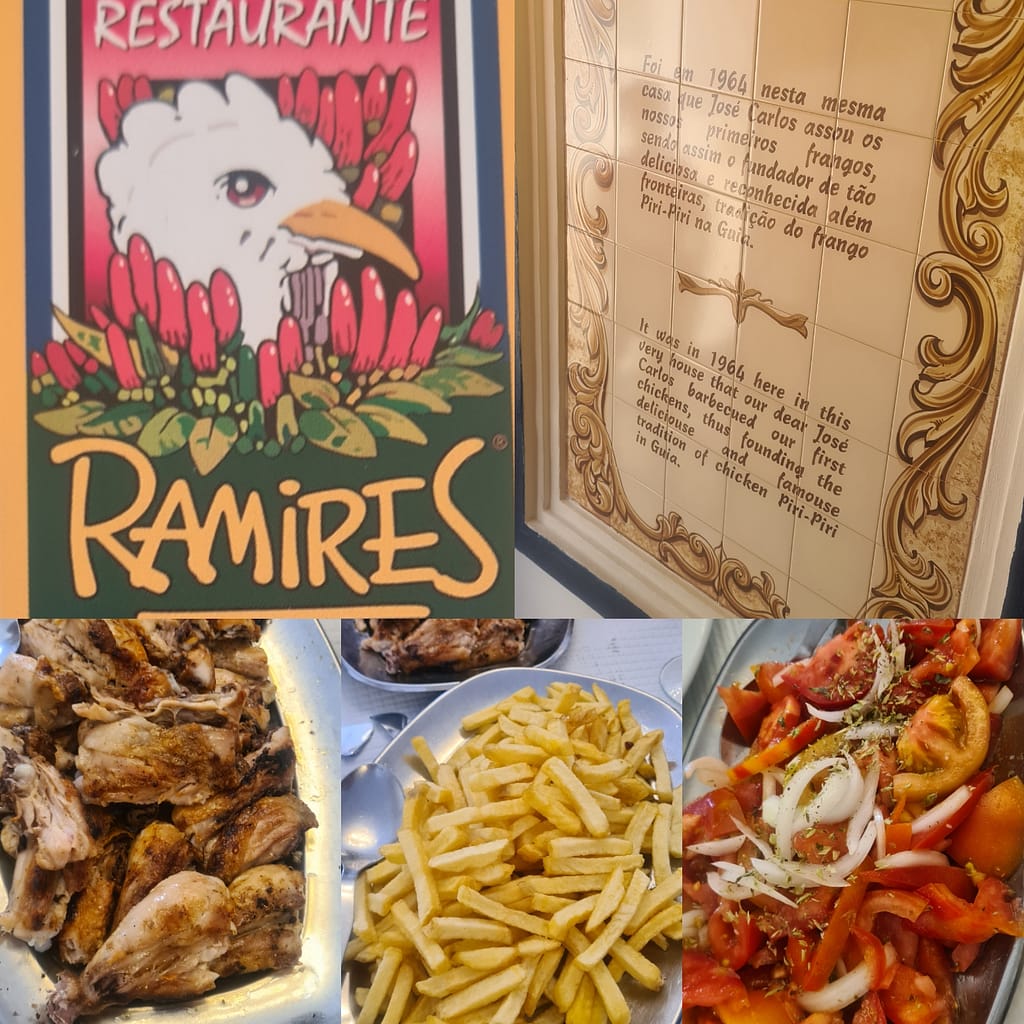 We guarantee a visit to Restaurante Ramires will not disappoint. A delicious blend of piri piri spices coats the chicken, making it (in our opinion) the best frango piri piri around. You will need a portion of frango for every two people as a serving of frango is much smaller than your typical chicken. All orders come with chips (fries) and a delicious tomato and onion salad. It has to be said that the salad is amazing and my son Evan and I have been known to fight over this!
June saw our national football team take on the mighty French team. It may surprise some of you to learn that at the moment the Gibraltar national team plays its home games in Faro. This is because we need to upgrade our existing stadium per UEFA regulations. However, with Evan being an avid French fan and Jamie being football crazy, we couldn't pass up the chance for a flying visit to Portugal.
Yes, we lost 0-3 but we could have had an amazing goal from the halfway line. And, losing by three goals to the mighty France is nothing to be ashamed of. We had a fantastic time with our sons, nephew and their friends screaming consistently for their footballing idols.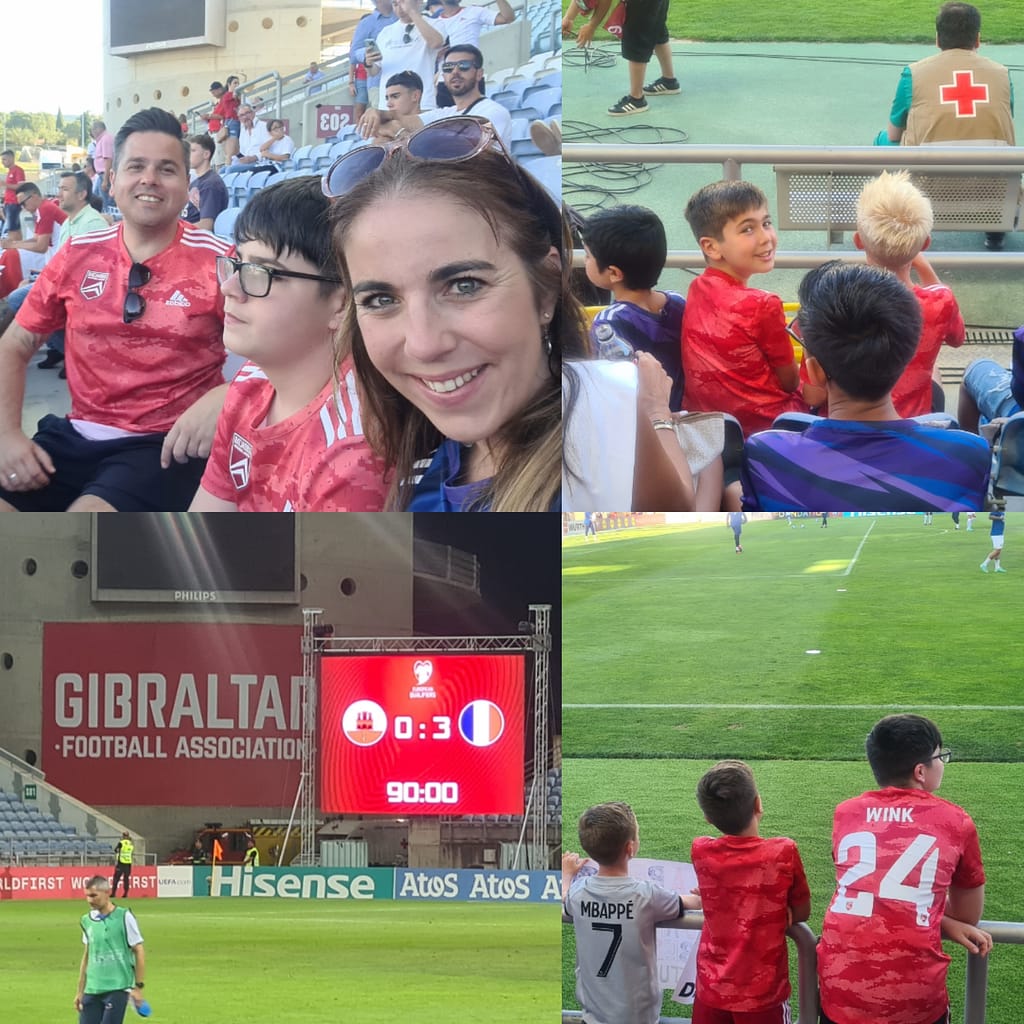 Staying at the Residences Victoria Algarve we found that this hotel is perfectly located for easy travel to the stadium in Faro and to the marina at Vilamoura. The rooms were really well equipped and I highly recommend this as a base if travelling to Faro for the football. I have compiled a list for all the amenities in the room and throughout the hotel.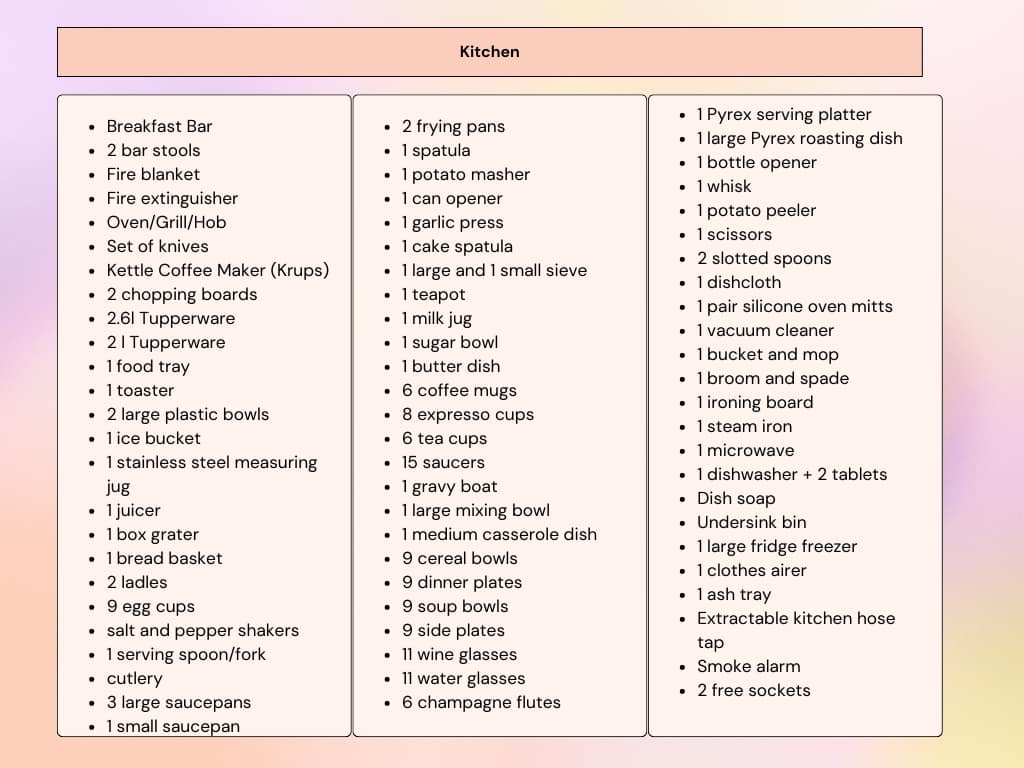 Frango Piri Piri
Some of our friends who were travelling with us told us they had never had frango piri piri! Well, we had to rectify that fast, right?
It's always a risk when you hype up an eatery too much. Especially when eating there involves adding an additional 25 minutes to your journey just for lunch! But, it was a risk we were happy to take and one which paid off. Our friends were blown away by how delicious the frango piri piri is at Restaurante Ramires. And, it is safe to say that we now have some new frango piri piri lovers.
I am hungry just writing this post and can't wait for our next visit to Portugal. If you do eat at Restaurante Ramires we also recommend you try the traditional Portuguese dessert known as Dom Rodrigo.
Bom Apetite and be sure to check out our other travel recommendations here.
Sharing Is Caring:
Related Articles You Might Enjoy: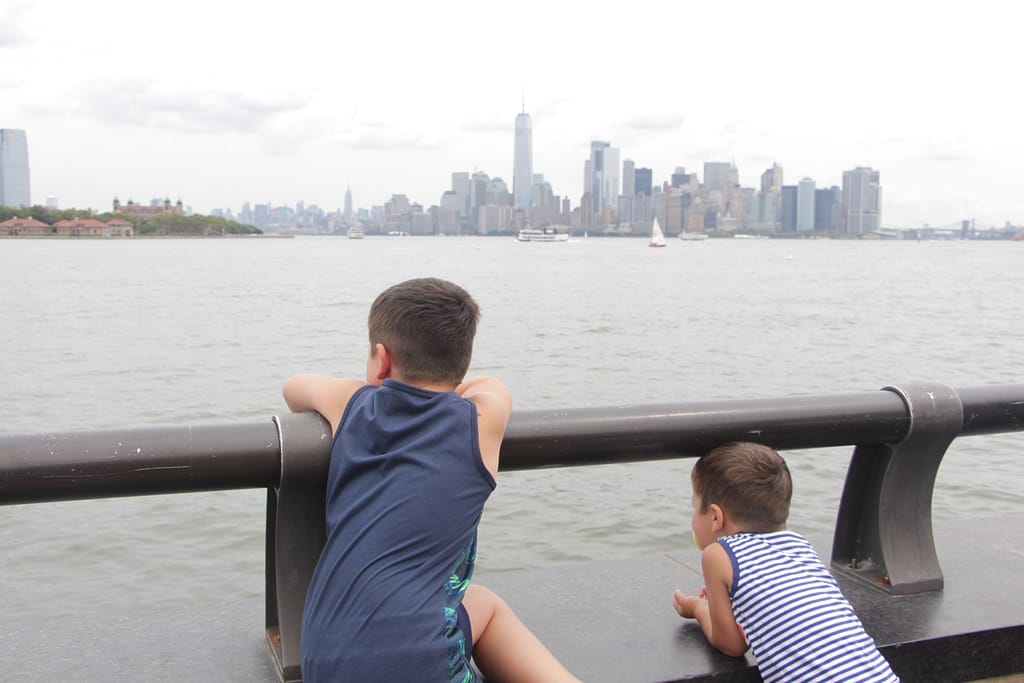 Whilst looking for photographs for the Mickey's Not So Scary Halloween Party blog I came…