There is no doubt that exam time is a stressful period. During this time, it can be all too tempting to reach for processed foods for the sake of speed and convenience. However, these foods are usually full of sugar which causes a dopamine spike followed by an inevitable crash. Choosing whole foods which provide a steady stream of energy without the crash associated with sugar consumption is a much better choice. Our exam brain food menu ideas are full of healthy, delicious and easy-to-make choices to see you through the next few weeks.
Day 1
Breakfast
Spinach and mushroom scrambled eggs
1/2 tbsp olive oil
1/4 cup onions
1 1/2 cups thinly sliced mushrooms
1/2 cup fresh baby spinach
2 large eggs
1 large egg whites
2 tbsp cheddar (or other cheese of choice)
Whisk the eggs and egg white with 1 tablespoon of water and add salt and pepper to taste.
Heat the oil and cook the onions for around 5 minutes. Add the mushrooms and cook for a further 4 minutes and then add the spinach stirring until it wilts.
Add the egg and cook until there is no liquid remaining.
Finally, add the cheese until it has melted
Lunch
Tuna salad with mixed greens, nuts and seeds
Dinner
Grilled steak with mixed greens and roasted mushrooms
---
Day 2
Breakfast
Greek yoghurt with mixed berries and walnuts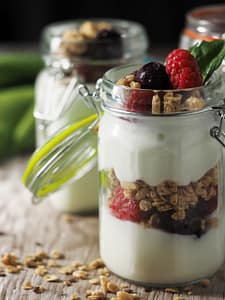 Lunch
Quinoa salad with mixed veggies and roasted lemon and pepper chicken
Dinner
Baked lemon and garlic salmon try this recipe by The Mediterranean Dish and serve with garlic parmesan broccoli and sweet potato fries.
To make the broccoli, cut into florets and place on a baking tray. Add slivers of garlic (around 2 cloves). Drizzle with some olive oil and add salt and pepper and a little chilli flakes. Cook for around 15 minutes then add a little grated parmesan over the top and cook for a further 5 minutes.
---
Day 3
Breakfast
Overnight Oats with berries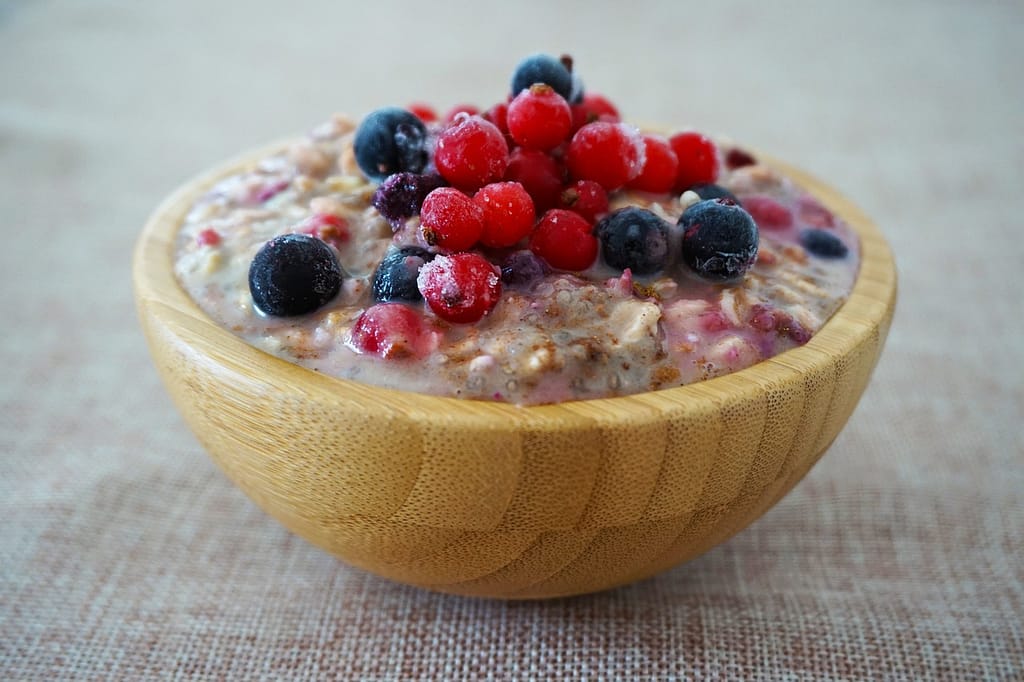 Lunch
Baked Parmesan chicken with roasted veggies – try this recipe by Chelsea's Messy Apron
Dinner
Spinach and feta omelette
---
Day 4
Breakfast
Smoothie with spinach, berries and almond milk – Try this version by BBC Good Food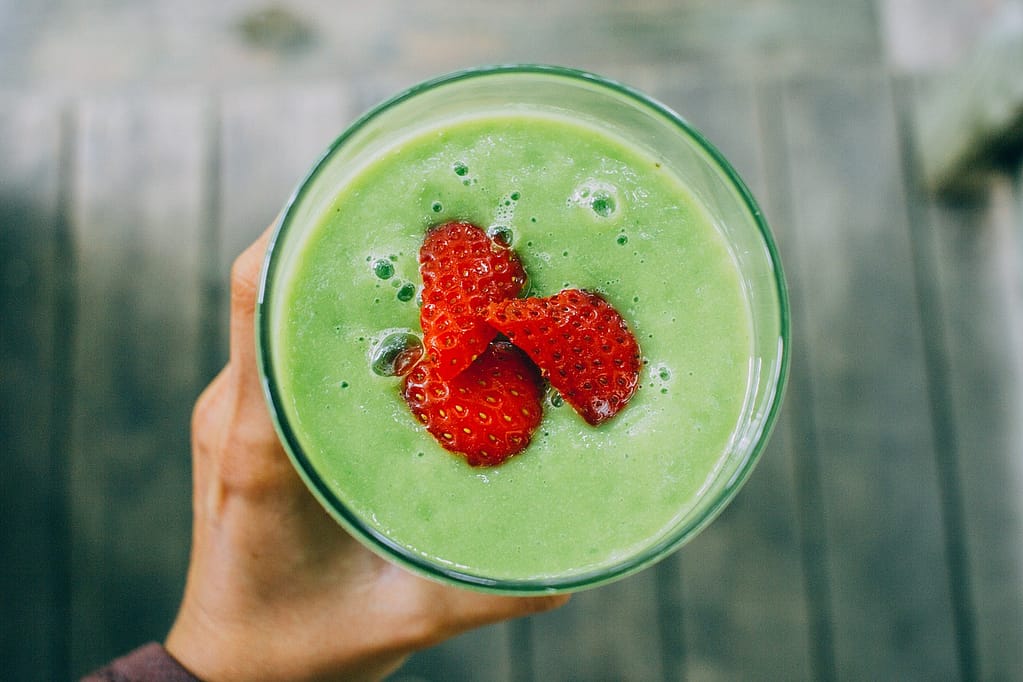 Lunch
Prawns pil pil with tagliatelle
Dinner
Egg fried rice with oriental chicken – Try this version by All Recipes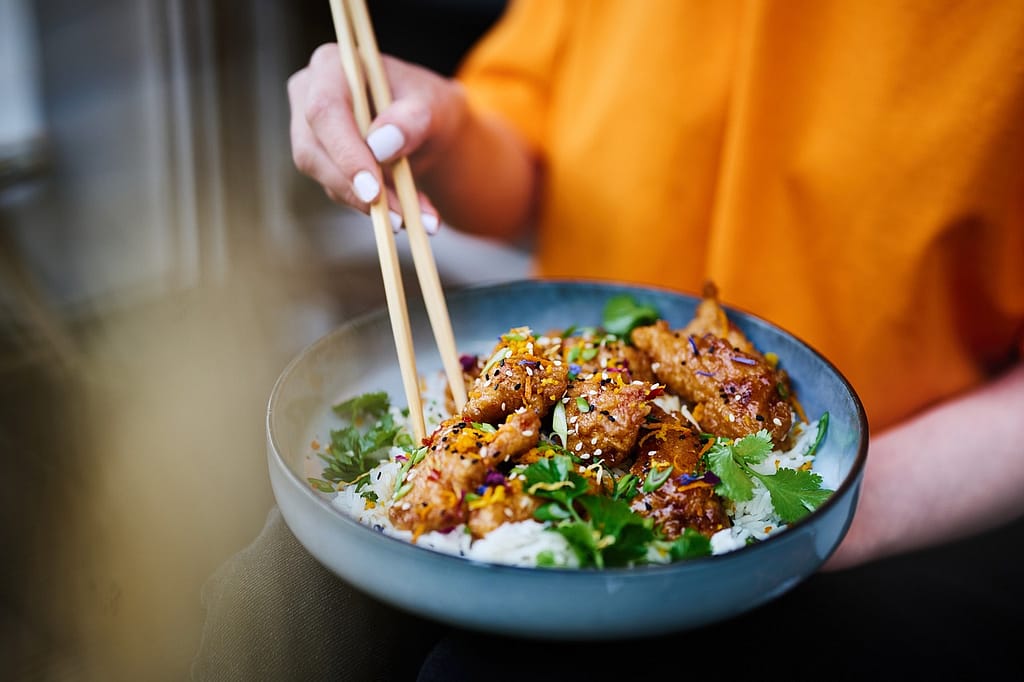 Day 5
Breakfast
Avocado toast with cherry tomatoes and balsamic vinegar
Lunch
Dinner
Grilled steak with mixed greens and roasted sweet potato
---
Day 6
Breakfast
Frittata with spinach tomatoes and feta cheese
Lunch
Aubergine salad with chilli salsa (serves 4)
Ingredients
700g aubergines
1-2 spring onions, trimmed and julienned
1 ½ tbsp ready-roasted and salted almonds
1 tbsp coriander, chopped
Flaked sea salt
2 large red chillies
140g cherry tomatoes
1 ½ tsp sherry vinegar
40 ml olive oil
2 small garlic cloves
1 tsp fresh ginger
Instructions
For the salsa, place a frying pan on a high heat. Once very hot, add the chillies and cook for around 10 minutes. Be sure to turn a few times so that you get a nice charring on all sides. Once ready, transfer to a small bowl and cover with a plate for 10 minutes to soften. Deseed at least one of the chillies (but if you like your salads fiery, feel free to leave them in!) and chop finely. Add to a bowl with the tomatoes, vinegar and a ¼ tsp of salt. Stir together.
Add the olive oil, garlic and ginger to a frying pan and cook very gently for 8 minutes, stirring occasionally. If the oil starts to bubble, remove the pan from the heat until it cools as you do not want the garlic and ginger to burn.
Cut the aubergines into batons (about 7cm x 2cm). Toss them together with 2 tablespoons of Himalayan salt in a large bowl. Transfer the aubergines into a colander over a bowl of boiling water. Lower the heat to medium, cover the colander with foil or a lid and steam the aubergines for 20-25 minutes on or until soft but still holding their shape.
Drain the aubergines and add to a large plate or serving platter. Drizzle over the remaining ½ tsp of vinegar and season with the remaining salt. Add the spring onions and mix through before spooning over the chilli salsa and garlic and ginger oil. Finally, scatter the almonds over the top of the salad
Dinner
Lentil bolognese – Try this version by Feasting At Home
---
Day 7
Breakfast
Greek yoghurt with mixed berries and granola
Lunch
Spanish omelette and gazpacho
Check out our guide on how to make a Spanish omelette (torta de patata) in the Gibraltar section of our Easter food blog here.
For an amazing Gazpacho recipe be sure to give this version a go:
1250g tomatoes
2 large garlic cloves
2 teaspoons Himalayan salt
4 tablespoons good quality olive oil
8 tablespoons apple cider vinegar
Blend all the ingredients except the oil in a liquidiser. Then slowly add the oil and a bit of water if the soup needs thinning down a bit.
Dinner
Spinach, Goat's cheese and caramelised onion quiche
---
Day 8
Breakfast
Scrambled eggs with spinach and mixed veggies
Lunch
Lemon, garlic and feta spaghetti – This version by Delish is quick and easy to make and so delicious!
Dinner
Baked chicken teriyaki bowl – This tasty version by Spend With Pennies will surely go down a treat
---
Day 9
Breakfast
Smoothie with banana, berries and almond milk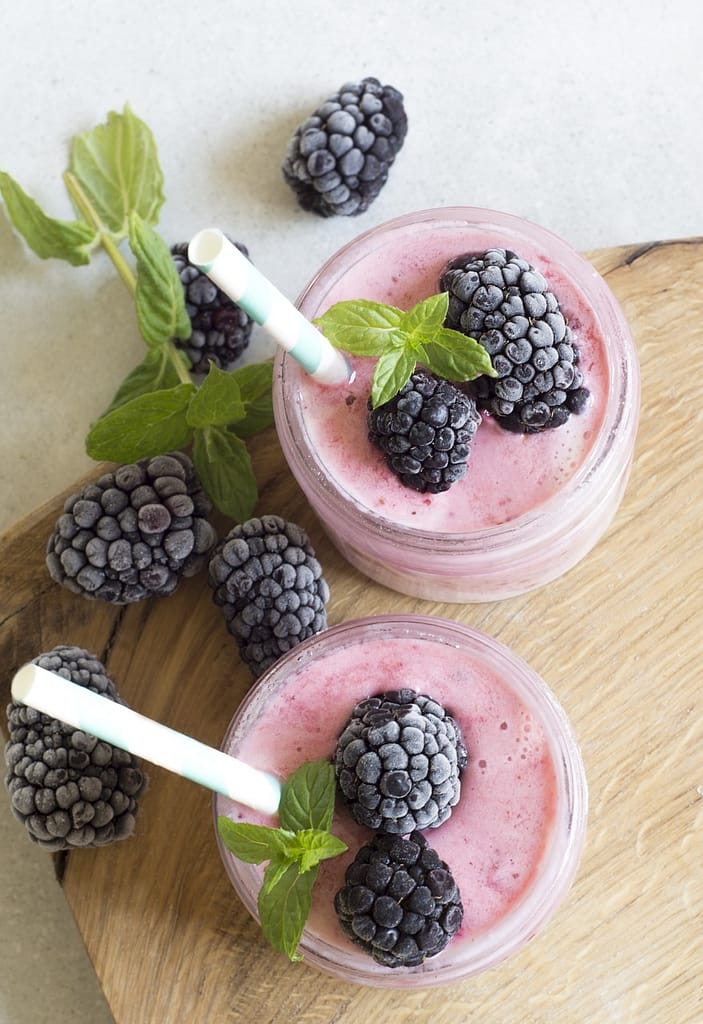 Lunch
Quinoa salad with mixed veggies and pesto chicken
Dinner
Baked teriyaki salmon with noodles – This version by Natasha's Kitchen is so tasty
---
Day 10
Breakfast
Avocado toast with poached egg and chilli flakes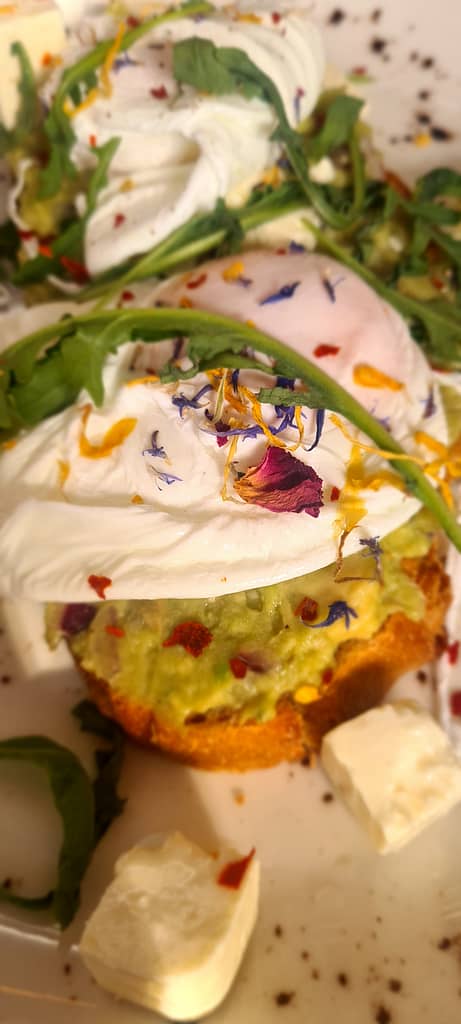 Lunch
Greek salad
Dinner
Grilled steak with mixed greens and roasted mushrooms
---
Day 11
Breakfast
Omelette with spinach, mushrooms and feta cheese
Lunch
Quinoa salad with mixed veggies avocado and buffalo chicken
Dinner
Curried chickpea jacket sweet potato – By Good Food
---
Day 12
Breakfast
Greek yoghurt with mixed berries and granola
Lunch
Red pepper and goat's cheese jacket potato
Dinner
Grilled steak with roasted asparagus and sweet potato fries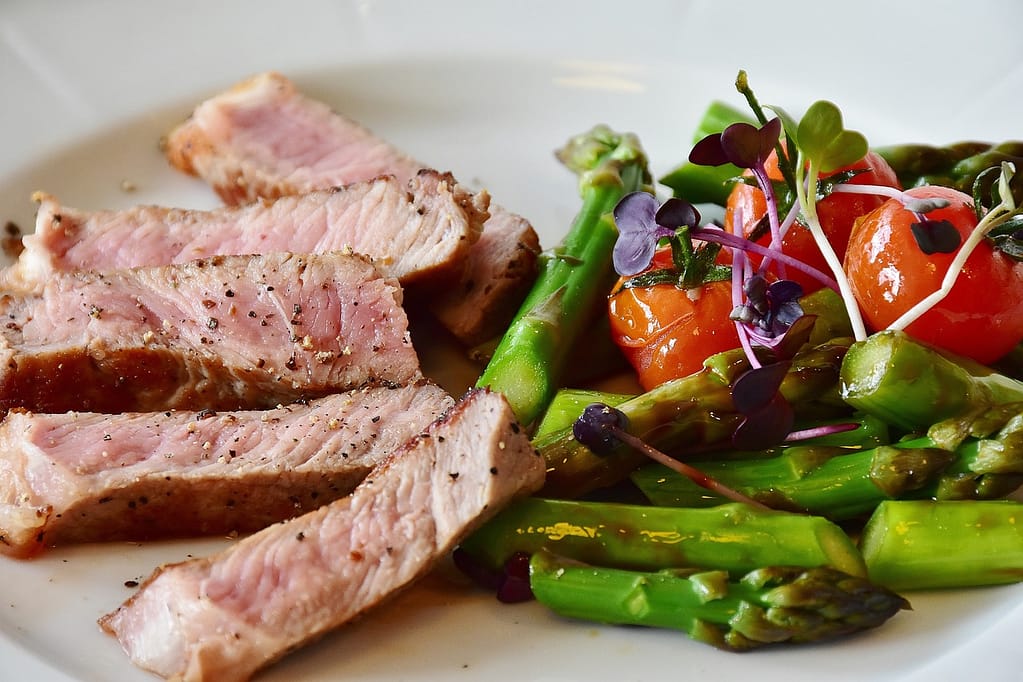 ---
Day 13
Breakfast
Oats with berries
Lunch
Tagliatelle and prawns
Peel and devein the prawns. Add a good glug of olive oil to a pan and add a clove of garlic. Cook together with the prawns until they turn pink.
Cook the tagliatelle according to the pack instructions and then add to the prawns with some passata sauce and single cream. Add some salt and pepper and chili flakes to taste.
Dinner
Cheesy Veggie Enchiladas – this version by The Novice Chef with bell peppers, spinach, corn and black beans is delicious and filling
---
Day 14
Breakfast
Strawberry, banana and oats smoothie
Lunch
Tuna and courgette fritters by Joe Wicks
1 x 160g tuna
1 courgette, grated
80g self-raising flour
1 egg
1 tbsp coconut oil
Light soy sauce
Flake the tuna into a bowl, then add the grated courgette, flour and egg. Mix together to make a batter. You can add a little water if you feel you need to loosen the consistency a bit.
Melt a little of the oil in a frying pan over medium heat and add spoonfuls of the batter to the oil. leaving some space between each one, as the batter will spread as it cooks.
Cook the fritters for about 2-3 minutes on each side before lifting them out of the pan and drain on paper towels.
Serve the fritters with a small bowl of light soy sauce for dipping.
Dinner
Lentil stuffed peppers – try this version by Killing Thyme
Bon Apetit & Bonne Chance
We hope you enjoy these meal ideas and that they ensure that you are well-fed during your exam period. If you are feeling peckish in between meals try snacking on some nuts or these delicious Energy Balls.
Milly and I would like to wish you the very best of luck in your upcoming exams.
Related Articles:
Every year on the 30th November, Scotland, and Scots around the world, celebrate St. Andrew's…