Our boys' old primary school holds an annual Easter Eggstravaganza. The brief is simply to create Easter egg decorations. It is such a fun activity to do at home in the run up to Easter.
We have made various Easter eggs over the years and have found that paper mache works really well. You only need a handful of basic materials to make the egg and then you decorate it to your preferred style.
Paper Mache
Materials:
Balloon
Newspaper
Flour and Water – Mix
Instructions:
Blow up the balloon to your desired egg size
Make glue with flour and water by mixing 1 cup of water to 1 part of flour until you get a thick glue-like consistency. If the mix is too thick, just add a little more water. Mix well to remove any lumps.
Cut newspaper into strips and stick onto the balloon with your "glue".
Cover the balloon with several layers of newspaper and leave to completely dry and harden over a few days.
Once dry you can decorate your egg.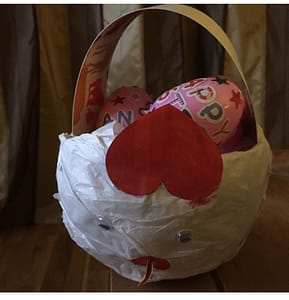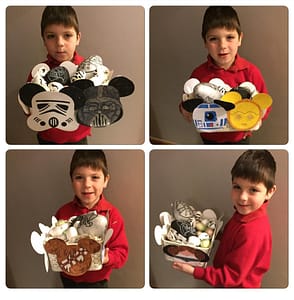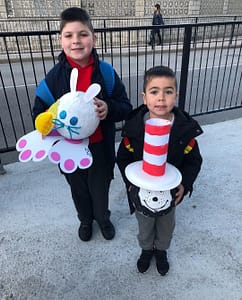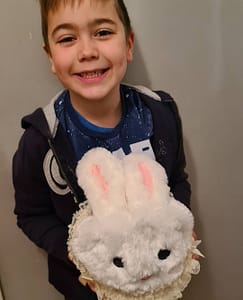 Easter Egg Dyeing
Dyeing Easter eggs is a classic tradition that has been enjoyed by families for generations. It's a fun and creative activity that everyone can enjoy, and the results are always beautiful. Here are some tips on how to decorate Easter eggs by dyeing them.
Materials
Hard boiled eggs
Egg dye kit or food colouring
Vinegar
Cups or bowls
Spoon
Paper towels or a drying rack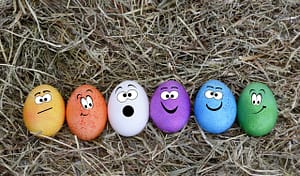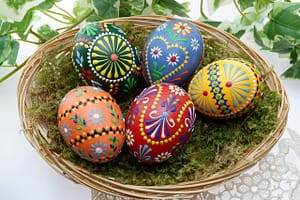 Instructions
Prepare your dye: Follow the instructions on your egg dye kit or mix food colouring with water in a bowl. Add a teaspoon of vinegar to each bowl to help the dye adhere to the egg.
Dip your eggs: Using a spoon, lower the egg into the dye and hold it there for a few minutes until you get the desired colour. You can also use a whisk or tongs to help you dip the egg evenly.
Create patterns: For a more creative and fun look, you can create patterns on your eggs by using stickers, rubber bands, or wax crayons. Simply place the stickers or rubber bands on the egg before you dip it in the dye to create a pattern. You can also draw on the egg with a wax crayon to create a design that will resist the dye.
Let the eggs dry: Once you've finished dyeing your eggs, place them on a drying rack or on paper towels to dry. Be careful not to touch the eggs too much as the dye can easily rub off.
Tips
Use a white crayon to draw a design on your egg before you dip it in the dye. The wax from the crayon will create a pattern that resists the dye and creates a cool effect.
Mix different colours of dye to create unique and interesting colours. For example, mix blue and green dye to create a teal colour.
Use rubber bands to create a striped pattern on your eggs. Simply wrap rubber bands around the egg before you dip it in the dye to create a pattern.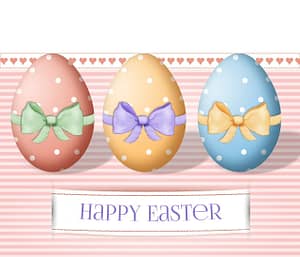 Happy crafting! We hope you enjoy these simple yet fun crafts. Please share your creations with us as we would love to see how creative you can be. Wishing you a very happy Easter, all our love, Colleene and Milly xx
Check out our other ARTICLES and other Easter Crafts
Join Our Monthly Newsletter
If you are interested in similar Easter crafts, games and recipes which you can enjoy with your kids this Easter, subscribe to our newsletter using the form below and receive our exclusive free Easter ebook.