Even though it's still only spring we have been experiencing proper summer weather for some weeks now. In our house, this can only mean the start of BBQ season! It's time to dust off those tongs, ignite those flames and enjoy delicious alfresco dining. Starters, mains and even desserts, you can make them all on your BBQ.
Over the next few weeks, we will be embarking on a BBQ lover's dream journey as we share some mouth-watering recipes to kick-start your outdoor culinary festivities with a bang.
This week we start at the beginning, with delicious BBQ starters, appetisers and side dishes.
Seared Calamari with Chili Sauce and Mint
(serves 4)
Calamari is not something you generally find at your typical BBQ. But trust me, once you try this it will become one of your go to starters and you will make it time and again.
250ml sweet chilli sauce
3 tbsp finely chopped fresh mint
1 tsp finely grated lime zest
4 tsp fresh lime juice
2 tsp finely chopped fresh ginger
1 large garlic clove, crushed
500g cleaned squid, tubes and tentacles separated
1 tbsp vegetable oil
½ tsp Himalayan salt
¼ tsp freshly ground black pepper
½ cucumber
8 large leaves round letter
2 tbsp fresh mint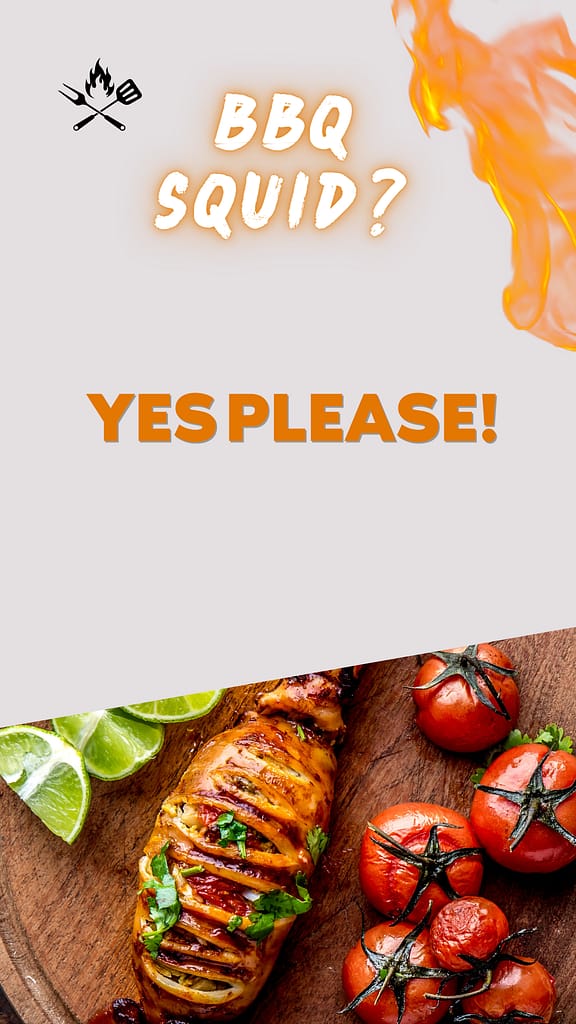 Instructions
Whisk the sauce ingredients in a bowl. Transfer 125ml of the sauce to a separate bowl. Set aside the remaining sauce for serving.
Dry the squid with kitchen paper and add the squid to the large bowl together with oil, salt and pepper. Coat squid evenly.
Cut the cucumber crossways into thin slices and then cut the slices into ¼ inch wide strips.
Cook the squid on the BBQ until they are just turning opaque and no longer look wet.
Cut the squid into ¼ inch wide rings, leaving the tentacles whole.
Arrange the squid on top of the lettuce leaves . Drizzle with the reserved sauce, top with the chopped mint and enjoy.
Chicken Wings with Sweet Balsamic Glaze
(Serves 4-6)
These sticky and sweet chicken wings will definitely have your guests impatiently anticipating the next courses. One of our favourite BBQ starters.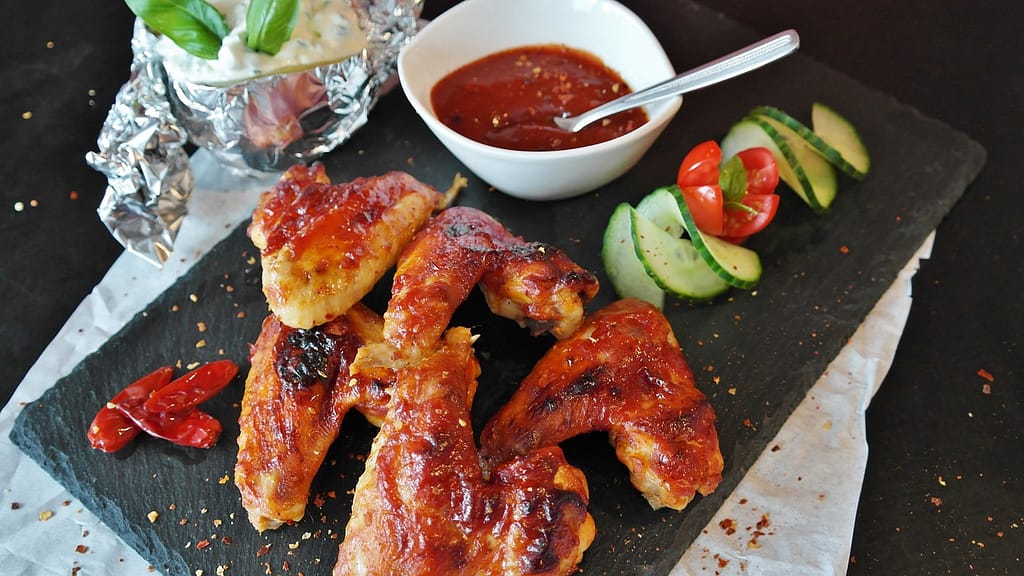 Glaze
225g seedless raspberry jam
4 tbsp balsamic vinegar
2 tsp finely grated lemon zest
¼ tsp crushed chilli flakes
Rub
1 tsp fennel seeds
1 tsp garlic powder
1 tsp dried basil
1 tsp sea salt
½ tsp freshly ground black pepper
12 chicken wings, each cut in half at the joint
Instructions
Whisk together the glaze ingredients.
Grind the fennel seeds in a mortar. Add to a large bowl and then add the remaining rub ingredients. Add the chicken wings and toss to coat thoroughly with the rub.
Grill over direct medium heat for about 10-15 minutes until golden brown, turning the wings once or twice during this time. Move the wings to an indirect medium heat and cook for a further 5 minutes. Next coat the wings evenly with the glaze and cook for another 5 minutes, turning them once or twice. Note that you may not need to use all of the glaze.
When ready the skin should be crispy at the edges and the meat should no longer be pink at the bone.
Grilled Vegetable Skewers
For a healthy starter, thread colourful bell peppers, courgettes, mushrooms and cherry tomatoes onto skewers and place on the BBQ until cooked.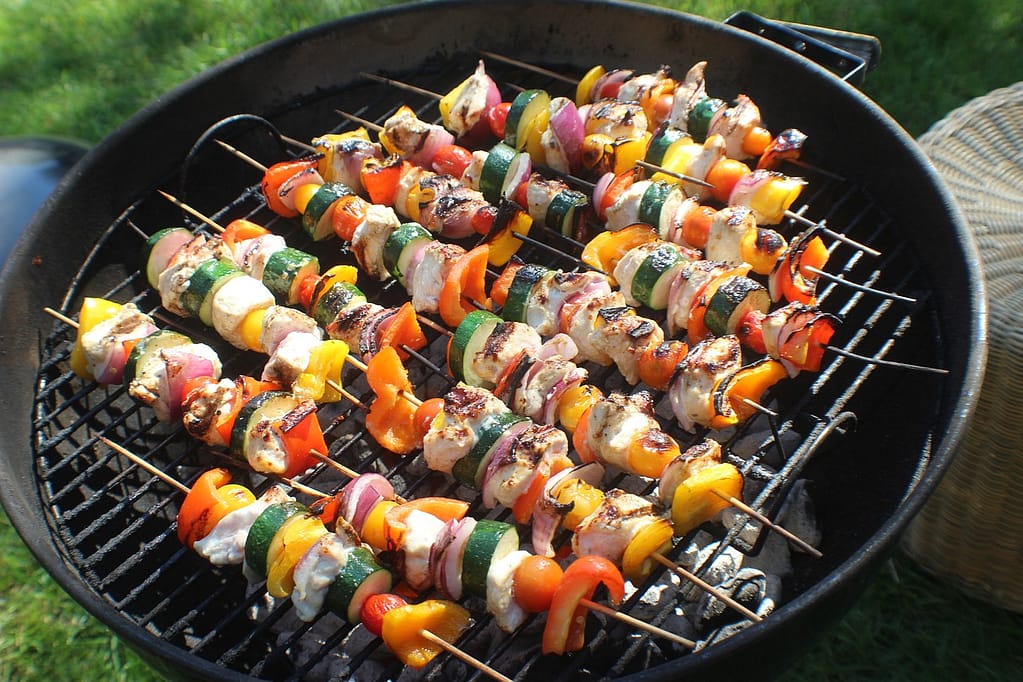 Smokey Bacon-Wrapped Jalapeño Poppers
If you are a fan of bold, spicy flavours, these are a must try. I mean, who doesn't love bacon and gooey cheese? We think this is a perfect BBQ starter.
Halve fresh jalapeños and remove the seeds and membranes. Stuff them with a Philadelphia cheese and then wrap each half with a slice of smoky bacon. Secure with a toothpick.
Cook until the bacon is crispy and the cheese is gooey.
Alioli Potato Salad
(serves 4)
5 baking potatoes
1 tbsp white wine vinegar
6 large garlic cloves
Low Fat Mayonnaise (we like Ligeresa)
Fresh parsley, finely chopped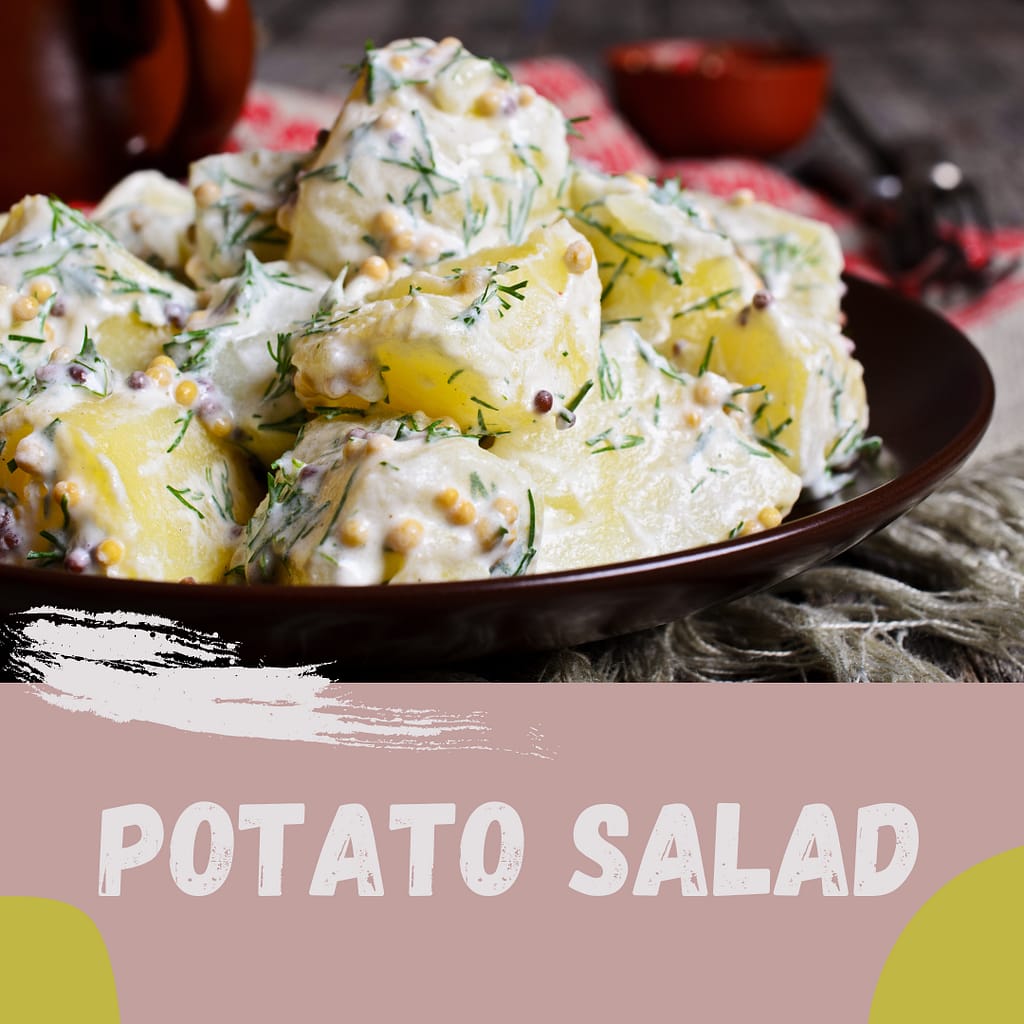 Instructions
Wash the potatoes and add to a pan of boiling water with plenty of salt and the tablespoon of vinegar. The vinegar will help the potato skin not to burst.
Cook for around 25 minutes until the potatoes feel tender when pricked with a fork or sharp knife.
Drain and place in a bowl of cold water to cool down.
Once cool, remove the potato skins.
Cut the potatoes into irregular bitesize pieces.
Crush the garlic cloves and mix with plenty of mayonnaise to cover the potatoes thoroughly.
Chop the parsley and mix through the salad.
Sweetcorn, Tomato & Avocado Salad
This delicious salad with a fresh lime dressing by Cafe Delites will be perfect with any main course.
Salad
1 cup romaine or cos lettuce, shredded
1 x 14oz can sweetcorn, drained
2 large ripe avocados, halved, peeled, stone removed and diced
250g grape tomatoes
⅛ of a red onion, thinly sliced
Dressing
2 tbsp fresh lime juice
2 tbsp olive oil
1-2 tbsp fresh parsley
½ tsp Himalayan sea salt
⅓ tsp chilli flakes
Pinch of cumin
1 garlic cloves, crushed
Assemble the salad ingredients in a bowl and make the dressing in a small jug. Drizzle the dressing over the salad and enjoy a delicious side salad.
Halloumi Fries With Honey and Sesame
We guarantee that this starter will be an absolute hit at your next BBQ.
2 x 225g packs Halloumi cheese, cut into fingers
1 large egg
75g breadcrumbs
¾ tsp dried mint
1 tsp dried oregano
1 tsp chilli flakes
1 tbsp black and white sesame seeds
Vegetable oil for frying
200g natural yoghurt
2 tbsp pomegranate molasses
Clear Honey
1 lemon cut into wedges
Instructions
Heat the oven to 120℃.
Beat the egg and coat the cheese with the egg and breadcrumbs,#
Lay out the halloumi fingers on a baking sheet lined with non-stick baking paper.
Mix the herbs together and add a little freshly ground pepper.
Heat some vegetable oil in a heavy based frying pan on a medium heat. Fry the halloumi fingers in small batches for one minute on each side until golden.
Cover each batch of fries loosely with some foil and keep warm in the oven.
Before serving, drizzle with honey and sprinkle with the herb mix.
Finally, add a generous amount of yoghurt and pomegranate molasses.
Add some lemon wedges to the serving platter to squeeze onto the halloumi fingers if desired.
We hope that these starters whet your appetite for what promises to be a fantastic BBQ season. Be sure to check back in over the coming weeks for ideas for your main course, desserts and cocktails that will make your BBQ the best in town.
Don't forget to follow our BBQ Safety tips for a delicious, fun and safe BBQ season.
In need of more recipes? Check out our food section:
Every year on the 30th November, Scotland, and Scots around the world, celebrate St. Andrew's Day. It is a day dedicated to the honouring of Andrew the Apostle, patron saint of Scotland. Andrew was a fisherman from Galilee and one of Jesus' twelve apostles. St Andrew was never actually…