So, as summer is wrapping up, I'm getting all set to put together my Autumn book TBR. But, before I jump into that particular task, let's take a closer look at the four books I read in August and what I thought of them. It was an interesting reading month. Let's dive into August 2023 – Book Reviews: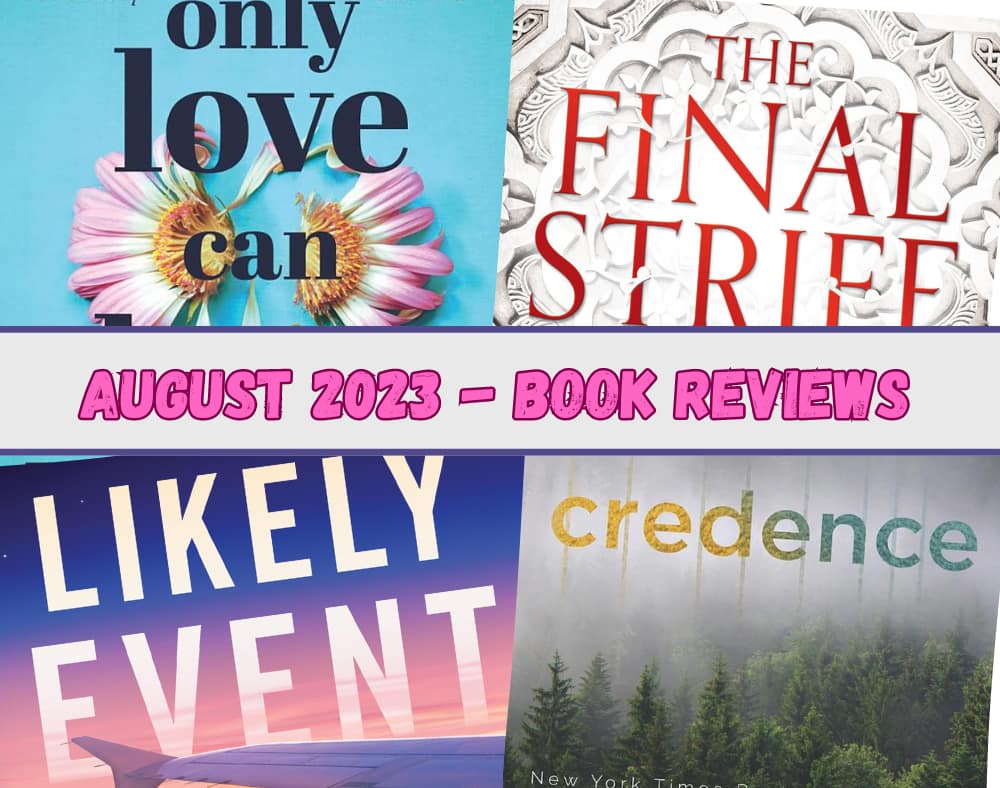 Amazon Associates
As an Amazon Associate, we earn a commission from qualifying purchases.  Some of the links on this post are affiliate links.  This means that if you click on the link and make a purchase we may earn a commission at no extra cost to you.  Learn more

here.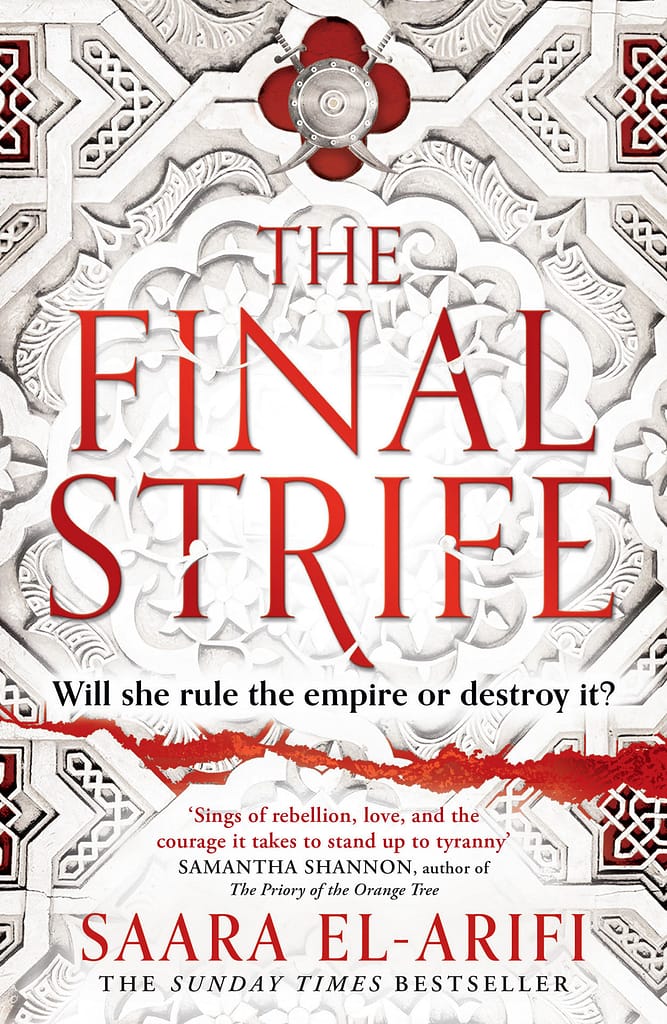 Book Synopsis:
The Empire rules by blood
Red is the blood of the elite, of magic, of control.
Blue is the blood of the poor, of workers, of the resistance.
Clear is the blood of the servants, of the crushed, of the invisible.
The Aktibar, a series of trials held every decade to unearth the next Ember rulers of the Empire, is on the verge of starting.
Everyone's welcome to enter, but not just anyone can win. Winning requires substantial skills and a surplus of smarts to secure the position as a future warden of Strength, Knowledge, Truth, and Duty.
Our central character, Sylah, is born to conquer these trials and earn the title of Warden of Strength. However, as a baby, Sylah is snatched by blue-blood rebels and raised with a Duster's heart. Trained as a covert weapon, she's geared to dismantle the harsh rule of the red-blooded Embers from within. Yet, when her adopted family falls victim to a brutal fate, her dreams crumble like dust.
However, a glimmer of hope still prevails. Sylah was not meant to just shine – she was born to burn.
My Review:
Reading "The Final Strife" required me to really pay attention. At first, all the world-building stuff was a bit confusing, with a lot of names, places and a pretty complex magic system thrown in. But as I kept reading, getting to know the characters and understanding the author's meticulously crafted world, the story ended up becoming seriously enjoyable.
Sylah is this intriguing character with a bunch of flaws that sometimes leave you scratching your head. And then there's Anoor, who comes across as childish, although I guess that was on purpose. She needed to be the opposite of Sylah, raised in luxury, a spoiled twenty-year-old. Even though she's got a good heart, I can't deny that Anoor's behaviour constantly got on my nerves as the story rolled on.
The magic system was pretty intricate and unlike anything I've ever read before, but the story itself moved at a slow pace. There were moments when I almost felt like giving up on it. But, in the midst of the slow-moving plot and confusing characters, what really hooked me was the whole web of political intrigue and social struggles woven into the story.
All in all, diving into "The Final Strife" was a reading adventure that needed some real attention, but it ended up unveiling a bunch of characters and a whole world that turned out to be really satisfying once you got into it.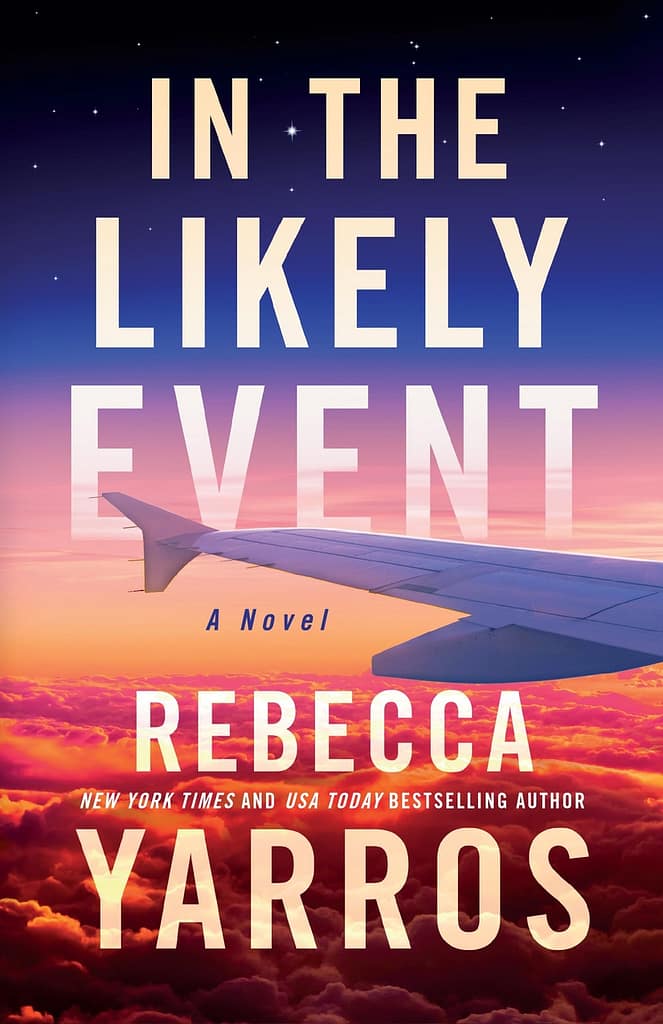 Book Synopsis:
As Izzy Astor boards a plane for her homeward journey, her expectations aren't high. It's the usual holiday travel drill: hustle, crowds, stress.
However, her seatmate stands out, far from ordinary. Nate Phelan boasts dark hair, blue eyes, and an irresistibly rugged charm that Izzy can't resist. There's an undeniable connection. Destiny wasn't in Izzy's beliefs before, but it sure is now.
Merely ninety seconds after takeoff, their flight plunges into the Missouri River.
Their lives take a turn. They change. Nate takes on a military career, while Izzy steers her way into the world of politics. Despite several random encounters over the years, the timing never seems right.
Then, a high-stakes reunion unfolds in Afghanistan, where Nate is assigned to safeguard Izzy's life.
He's willing to do whatever it takes to ensure her safety. And he's ready to give everything to capture her heart.
My Review:
I was this close to skipping 'In The Likely Event'. I read some reviews online that had me thinking twice about it. Just last month, I got hooked on 'Fourth Wing' by the same author and I seriously loved it. I really didn't want to end up not liking her new book.
However, I decided to brush off those negative reviews and jumped right into it with an open mind. And guess what? I ended up loving it. I loved the characters and the plot. This was my first military novel ever (unless you count that one time I read 'Message From Nam' by Danielle Steel back in my teen days). The thing is, I'm not exactly the news-following type, so I can't really vouch for the accuracy of the Afghanistan stuff portrayed in the book. It didn't even matter though. The story was solid, and well-written, it flowed seamlessly even throughout the back-and-forth time jumps.
When it comes to the characters, I admit, I felt a real connection with Izzy. She was written with so much depth that I could actually feel her heartbreak.
All in all, this military romance was a breeze to read and seriously enjoyable. Rebecca Yarros nailed it again.
Credence – Penelope Douglas
Book Synopsis:
A fresh standalone from Penelope Douglas, a New York Times bestselling author! The setting? A remote cabin in the woods, three of them, and one of her. Let the sizzling winter nights roll in…
Tiernan de Haas couldn't care less about anything these days. Growing up as the only child of a movie producer and a glamorous actress, she's been surrounded by wealth and privilege but lacks love and guidance. Sent off to boarding schools early on, she couldn't escape the isolation or carve her own path. The fame of her parents cast a shadow over everything. Even when they unexpectedly pass away, should she really be devastated? She's been alone all along, right?
Jake Van der Berg, her father's stepbrother and her sole living relative, steps in as her guardian when Tiernan is just two months shy of eighteen. Relocated to the mountains of Colorado with him and his two sons, Noah and Kaleb, Tiernan discovers that these men now influence what she cares about – and what she doesn't. As they guide her, teaching survival skills in the remote woods far from the world's noise, she gradually finds her role within their family dynamics. In fact, she becomes a vital part of them. She soon grasps that boundaries blur and rules crumble when no one's watching. One of them claims her, while another desires her. Yet, there's another who intends to hold on to her.
Credence is a full-length, standalone romance that caters to readers aged 18 and above.
My Review: (Trigger Warning – Please research this book before reading)
So, it's been a few weeks since I read Credence, and I'm still kind of questioning how to put my thoughts into a review. Ever had that feeling where a book just leaves you unsure? Well, that's exactly where I'm at.
However, no matter what my opinion of this book is, one thing's clear, it took me on a wild ride. And when I say wild, I mean WILD in capitals. Sometimes I'd be like, "What on earth am I even reading?" and other times I'd think, "Okay, there's gotta be a point to all this madness." It was like watching a train wreck, you don't really want to look, but you can't help but peek. The family dynamics kept getting crazier with each turn of the page, basically making my brain do backflips on repeat.
Honestly, I breezed through it, mainly because I just wanted to know how it would all wrap up. Sure, it had its cringy moments, but I can't deny that most of what I felt was sympathy for these characters. Despite all the darkness and, let's say, unconventional stuff, it's pretty clear that every single character here was battling some serious mental health issues. In the end, there was much more to Credence than initially meets the eye.
If you're into steamy scenes and over-complicated relationships, then this is definitely your kind of book.
Book Synopsis:
As Wren comes to grips with the reality that her fiancé has fallen for someone else, she believes her heart is beyond repair. Meanwhile, halfway across the globe, Anders is grappling with the lingering pain of losing his wife four years prior.
Seeking solace and healing, Wren envisions that her summer spent with her dad and step-family on their Indiana farm will mend her heart. Amidst the vast cornfields and twinkling fireflies, fate intertwines their paths, sending shockwaves through their worlds once again.
Little does Wren realize, Anders guards a hidden truth, and any step he takes towards expressing his feelings for her could have profound repercussions. The notion of walking away cuts deeper than imaginable for Wren. Yet, armed with this newfound knowledge, can she realistically choose to stay?
My Review:
There is such a thing as too descriptive. And that's exactly what this book suffered from.
The plot was good and well-executed. Characters? Charming and totally believable. The backdrop? A downright gorgeous setting. But here comes the "but" – and trust me, it's a "but" I'm not thrilled about because I was really into the story. But, I did NOT need a blow-by-blow of every single detail. The places, the outfits, the fruits, the flowers… You catch my drift, right? It was just overload.
Don't get me wrong, the story itself was seriously enjoyable, and it was a breath of fresh air not to be drowning in constant sexual tension. But if I'm honest, it did drag a bit. Still, there's this heart-wrenching tale woven into the whole thing, and I felt it deep down. Can't deny it was well-crafted.
Then again, as always, this is just my opinion. If you enjoy getting lost in never-ending descriptive writing, then this book will fit you like a ring.
Sharing Is Caring:
Related Articles You Might Enjoy: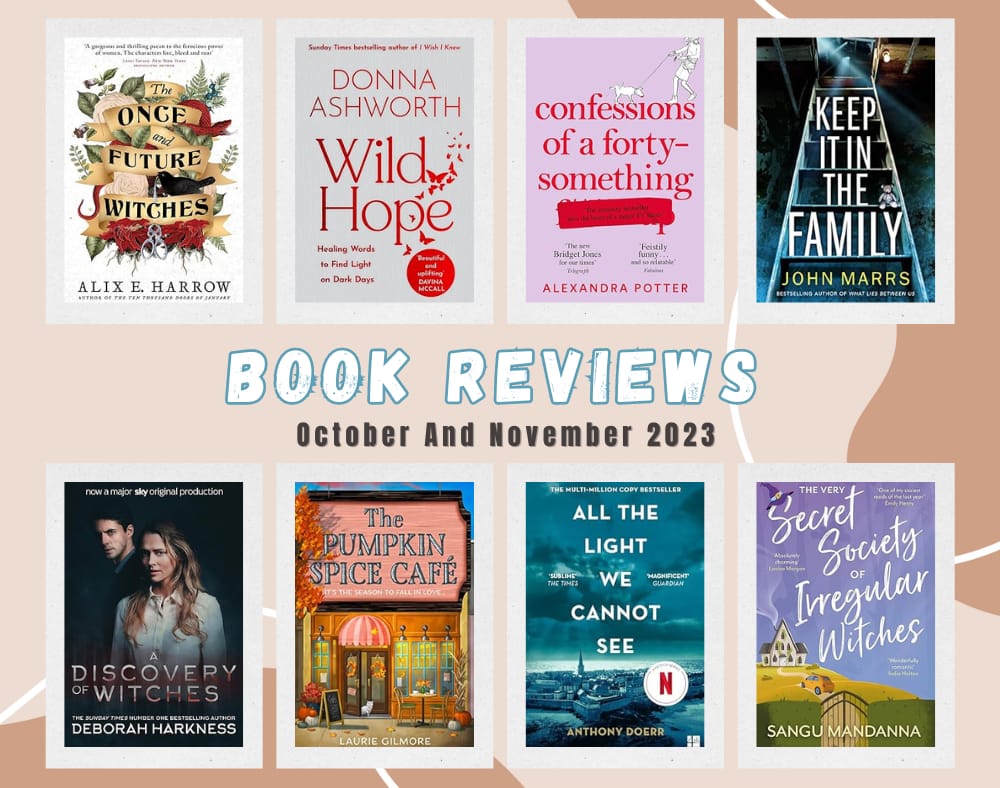 October was exceptionally busy, leaving me with minimal time for reading—only two books, to be…