At the beginning of every month, I set myself a target of around five books to be read. April has been an incredibly busy month, and whilst I'm not complaining, I still wish I had had time to read all five. Anyway, let's get to it, my April book reviews!
I'm Sorry You Feel That Way – Rebecca Wait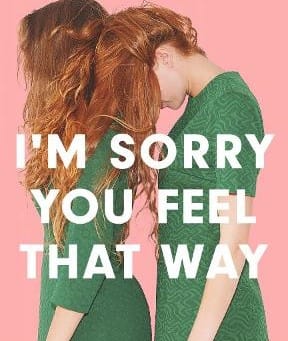 "I'm sorry you feel that way" is a domestic comedy about complex family dynamics, mental health and complicated sibling relationships. Twins Alice and Hanna grew up labelled as the saint and the sinner, making their childhood somewhat of a trial. Their mother takes a divide-and-conquer approach, their father is the ever-absent parent whilst their older brother Michael, disapproves of everything and anything.
As adults, the sisters must deal with disappointments in love, work, and friendships. And as if that wasn't enough they also have to deal with the complicated family dynamics. Not only do they need to figure out their own way forward in life, but they also have to deal with their ever-dominant mother and her toxic approach to her children.
My Review:
It's not very often that I finish a book left with a feeling of indecisiveness. Not quite sure how I feel about what I have just read. And yet that's exactly how I felt about 'I'm sorry you feel that way'. Whilst it's affluent in current and significant matters such as mental health and dysfunctional family dynamics, it still dragged on.
Whilst Hanna was quite entertaining as a character, Alice's nativity and lack of being able to make rational decisions totally got on my nerves. The trope was quite clear from the start, the rebel, the nice one and the narcissist! Even though this book delves into complex family relationships, it still lacks emotion and depth. I know I wasn't supposed to like their mother. I mean even Hanna isn't supposed to be that likeable. However, Alice who by all accounts is the nice one, is the one I disliked the most! Figure that!
It's a hard book to review. Whilst I don't want to take away the importance of awareness of such issues, I still found the story boring and lacking originality. As I finish writing this review, I still for the life of me don't know how I feel about it 🙁
The Invisible Life Of Addie Larue – VE Schwab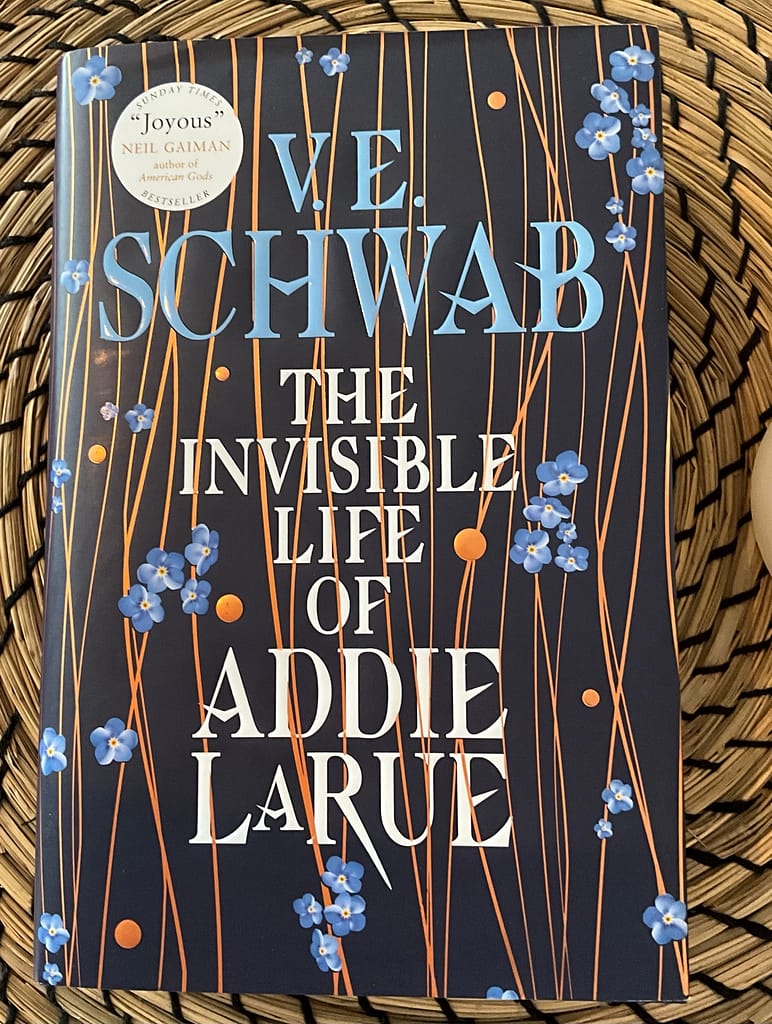 In this Sunday Bestseller, we meet Addie LaRue, a desperate young woman who makes a desperate bargain with the devil to live forever but be remembered by none.
Addie's invisible life begins. She becomes a shadow muse to artists throughout history, a forgotten friend, confidante and lover. But come the morning light she slips away.
After 300 years of living an invisible life, Addie longs to leave behind a remnant of herself. She lives in the hope that someone will remember her one day. And then she meets Henry in a small bookshop in Manhattan. Henry remembers her.
With new hope in her heart, Addie discovers that the devil never plays fair. So when her and Henry's life start to intertwine, they must face the consequences of the decisions they have made. And like always there will be a price to be paid.
My Review:
'What is a person, if not the marks they leave behind?'. This book tore my heart out, chewed it, spit it out and then stared at the gaping hole in my heartless chest. Yes, it was an experience, to say the least.
The Invisible Life Of Addie Larue left me with the worst book hangover I've had in years. I felt the weight of this story. The heartbreak, the desperation, and the loneliness, but I also deeply felt the pure joy of living. Of those moments that take your breath away, of living in the now. I felt the love story like it was literally happening to me. I loved loved loved Addie. Really, I cannot emphasise enough how much this character means to me. Her fierceness, her strength, her courage!
VE Schwab has written a beautiful woven tapestry of loss, heartbreak and love. Her writing flows like poetry, almost lyrical. It captures you and pulls you deep into her masterful storytelling until you don't know where the story starts and you end.
This isn't by any means a fast-paced book. It's not meant to be read in one sitting, in fact, it's the kind of story that deserves to be read over a span of weeks. I knew from the first chapter, this wasn't a book I wanted to rush through. No, this book makes you want to slow down and digest the literary masterpiece that it is. Definitely without a doubt my favourite read of 2023, and one of the best books I've ever read.
Love On The Brain- Ali Hazelwood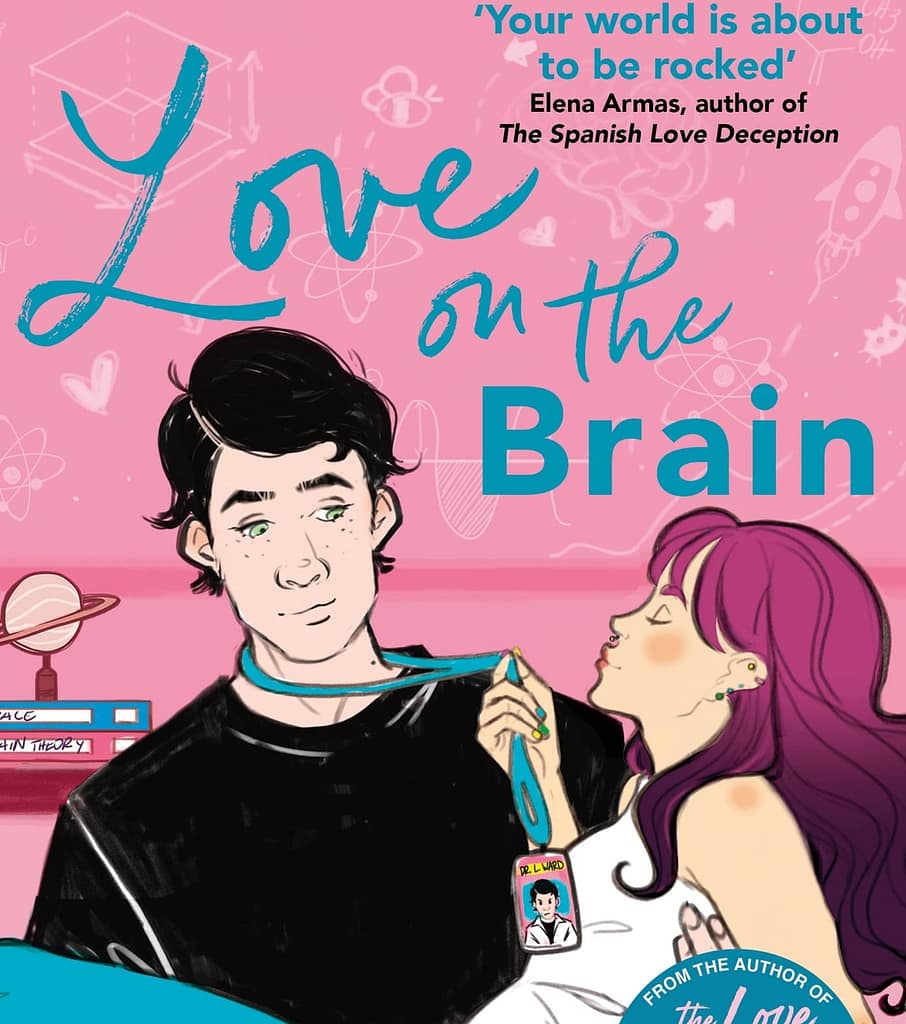 Bee finds herself in an impossible situation. She has been offered the opportunity of a lifetime. A chance to work on a neuro-engineering project, a dream come true. Downside? She has to work along with her nemesis Levi, a NASA engineer with whom she doesn't exactly share a good history.
Not wanting to give up on her dream job, Bee accepts the offer. But when her equipment starts to go missing, the staff ignore her and her emails are never answered, she swears she can feel Levi softening into an ally.
It doesn't take long for their relationship to evolve into more than just work colleagues. Bee will question everything she has ever believed about the handsome Levi Ward.
My Review:
After reading and loving Ali's first novel – The Love Hypothesis, I had high expectations for Love On The Brain. Even though I enjoyed it, it still fell a tad short. Don't get me wrong, it was 100% a fun read but I felt as though the characters were a refurbished version of Olive and Adam. The story revolves once again around science (expect a lot of scientific words thrown around, my little brain couldn't keep up) and women in STEM!
This is the typical rom-com trope: a girl thinks boy doesn't like her, turns out boy is in love with her, girl falls in love too, but in between there is a load of miscommunication and unspoken feelings. And that's fine, I like these types of rom-coms as predictable as they can be, but I don't think I will be reading any more books by this author unless she decides to write a love story that is not focused around scientists.
Having said all this, I still think the writing is absolutely hilarious with a capital H. It kept me chuckling in the early hours of the night. Hats off to Ali Hazelwood because making a reader laugh is no easy feat, and her writing is some of the most hilarious and witty I have ever come across.
If you are looking for an easy, hilarious, and by hilarious I mean really really funny, (unless you don't have a sense of humour, in which case, I feel sorry for you) then grab this book because it will make your day!
---
Check out book our reviews from March. You might find your next read!
Sharing Is Caring:
Related Articles: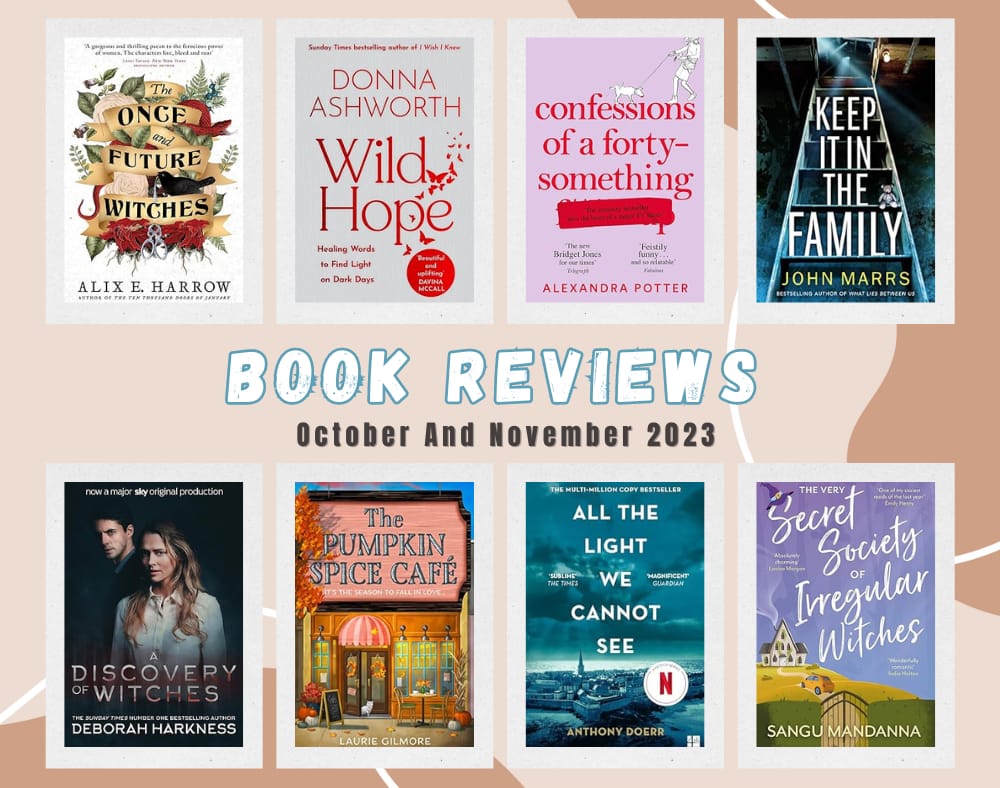 October was exceptionally busy, leaving me with minimal time for reading—only two books, to be…