A new month feels like a new beginning and in a way it is. The beginning of the month brings about the opportunity to reset life and get organised for the month ahead. A chance to reset goals, set up habits, organise to-do lists, etc. We lead such busy lives that at times it is hard to know where one month ends and the next begins. Time just seems to catch up with us. How many times do you catch yourself saying things like, 'I can't believe it's July already. It feels like I just took down the Christmas tree.' It's because of this that at the end of every month, I carry out a reset. Keep on reading if you want to find out what are the 8 things to do at the end of every month to set you up for a great month ahead.
WHAT IS A RESET YOU ASK?
Well simply put, a reset of the previous month allows us to reflect on what went right and what didn't. Our priorities and goals can vary from month to month, and so can our finances. I like to set up a day to reflect and organise my life. All this helps me with the following:
The more organised I am, the less overwhelmed I feel about the upcoming tasks ahead of me.
It's easier to stick to my goals and deadlines when I use my monthly planner.
I am able to evaluate my priorities for the month ahead and analyse what worked and take note of the areas in my life that are currently lacking.
Using my monthly planner allows me to go back and check on certain dates, check on past goals etc.
When I plan, I end up being more productive.
Let's get to it then: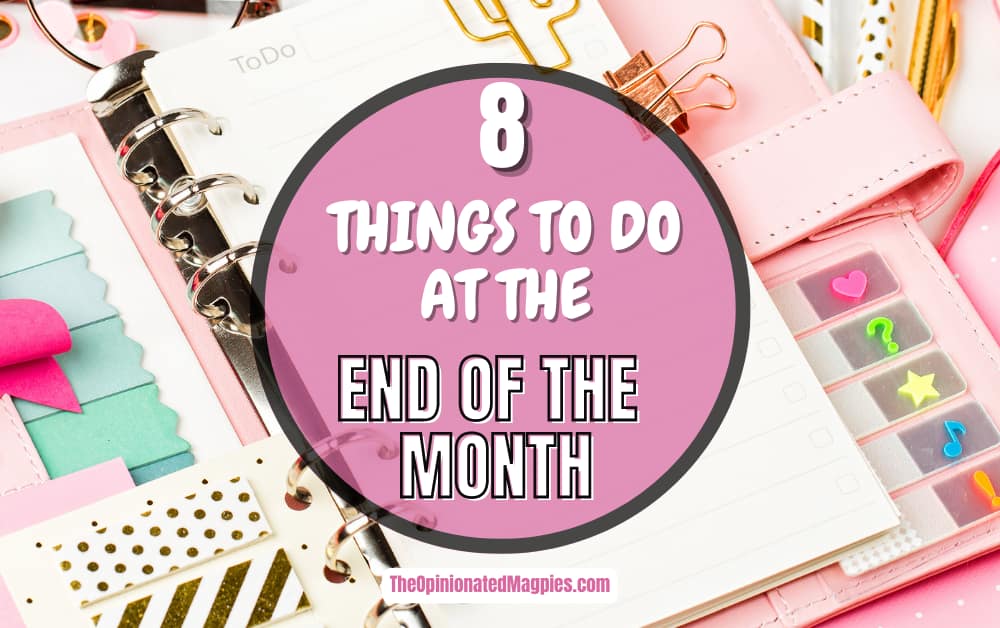 1. Reflect On The Previous Month
In other words, be mindful of what your month typically looks like. Check your planner and your to-do lists. What items on your list did not get crossed out? How was your diet? How did you cope with stressful situations? What could you have done better?
Checking your habit tracker is a great way to analyse how the month went. We have a free printable habit tracker available for download. If you don't already have one on the go why not give it a try?
Journal Prompts to Help Me Reflect
As I have mentioned more than once, I love journaling. The last page of every month in my planner is left blank, so that I can use the journal prompts below to write about my month. It's like a conclusion, so to speak.
Below is a list of journal prompts I use:
What went well this month?
What didn't go as well as I had hoped?
What goals did I accomplish?
Which ones did I not?
What could I have done differently?
What did I learn?
How has my mental health been this month?
What about my physical health?
2. Check In With Your Monthly Planner
I'm a planner sort of gal. Yes, I love stationery, notebooks and pretty stickers. So of course it's only natural that I own more than one planner. (Not even going to mention the number of notebooks I own, much to my husband's dismay) At the moment I have two on the go, one for my personal life and one for my blogging business.
Every month I schedule everything from events to appointments to birthdays and nights out with friends. My planner is pretty and efficient and I honestly would feel lost without it.
I currently use a Filofax from Carpediem planners. The actual planner worksheets are sold separately, therefore allowing you to customise the planner to your own needs.
These are some of the dates I schedule every month:
Birthdays
Anniversaries
Personal events (meet up with friends, date night with the Mr)
Work meetings (discuss future blog posts, marketing strategies, fun and games lol)
Appointments (mine and the rest of my family's too)
The more planned out your month is, the less anxious you will feel about it. When plans and to-do lists are written down, it sets out a clear plan that our brains can understand. If I didn't have my planner I would struggle trying to remember stuff and I can guarantee you half of it would be forgotten or I would get the dates wrong.
Some people use their phone calendars to plan out their month. There are plenty of digital planners and apps available, but I'm old school. I love writing stuff down. Use whatever works best for you.
3. Update your To-Do List
I don't know about you but I end up with a list of undone stuff at the end of every month. It's completely normal so don't be too hard on yourself. Life happens and we get derailed. For example, last week I had planned to deep clean my son's bedroom, but it didn't happen because I woke up with a sore throat and all I wanted to do was rest and watch tv. And that's fine too. I changed my plans and I've scheduled it for the end of this week.
At the end of every month, I make it a point to check what got done and what didn't, and then write up a new to-do list. It really does help me feel as though there is structure to my days ahead, even if further down the line I end up having to make changes. You want to make sure you make realistic to-do lists though. It can be very tempting to get carried away and make an endless to-do list that will only stress you out in the long run.
4. Sort Out Your Finances
There are so many things out of our control and money is one of them. Therefore it's imperative for my mental health to review our finances on the 28th of every month. I pay whatever needs to be paid that hasn't been set up with direct debit (my son's after-school activities for example), I review last month's expenses and where our money went (mostly on those impromptu lunches or weekends away) and lastly I budget for the month ahead, setting aside money for days out and saving some for those rainy days too.
Thankfully my husband and I are quite good when it comes to money. We don't impulse buy stuff we don't need. We don't live beyond our means. Generally speaking, we are both quite sensible when it comes to our finances.
My point is, knowing what the budget is for the month, and knowing I have saved up some, makes me feel somewhat in control.
5. Set Up New Goals
Goals and habits are two different things. Goals carry an end result, whilst habits are daily actions that slowly improve our quality of life.
At the end of the month I like to ask myself the following questions:
Do I need to refocus on a current goal?
Is there a new goal I would like to set up this month?
Try not to overwhelm yourself with a long list of goals, it's no use if it will ultimately stress you out. Goals are supposed to improve your life, not burden you. Normally I will tackle one goal at a time. As we speak, my ongoing goal is to work out three times a week, with the aim to make it a weekly habit. Once I get into the flow of working out, it becomes part of my routine. By then my goal will change to go down a dress size.
Since starting this blog, I have a lot of blogging goals. Reach a certain amount of followers on social media, and have a certain amount of views on our website. Goals keep me motivated, and moving forward.
6. Deep Clean and Declutter
A clean and decluttered home leads to a clear and decluttered mind. Or at least that's how my mind feels when the house is clean and tidy. I haven't found a pot of gold in all of my 44 years of life, so the cleaning is left up to me. Out of habit more than anything else, I find myself cleaning daily. However, at the end of the month I will do a deep clean.
Personally, I don't mind cleaning, I find it therapeutic. However, that doesn't mean I enjoy cleaning the oven or the windows. We have a great blog post on spring cleaning full of helpful tips to get you motivated.
At the end of the month focus on decluttering not only your living space but your purse, your email account, paperwork, your phone etc. We have a 30-day decluttering challenge on our blog that is a great start to a decluttered home.
7. Plan Self-Care Days/Times
Practising self-care is not selfish, it's necessary. We live in a technology-driven world, making it hard to ground ourselves and take time out when needed. We don't want to miss a thing! Social events, kid's dance recitals, kid's football matches, deadlines at work, maintaining a clean and beautiful home, the list just goes on and on. When do you draw the line and take some 'me time'?
The saying 'you cannot serve from an empty cup' comes to mind. So, keeping all this in mind, a good time to plan self-care is at the end of every month. Grab your calendar and commit to this practice. I personally practice self-care every morning and it has changed my life. But even so, I still dedicate a few days a month to do more of what I love, whether it's watching a tv show, getting my hair done, or meeting up with friends for breakfast. Anything and everything that will help me switch off from my day-to-day routine and recharge my batteries.
8. Plan Your Reading List
This one might not apply to everyone, especially if reading isn't a passion of yours. However, it is essential for me. Reading is part of my day, no matter what. Whether I have a good day or a bad day, or anything in between, there is never a day I don't grab a book and read. So because of this, every month I will check my TBR list and choose four or five books for the coming month.
At the end of last year, I bought a reading journal where I wrote down all the unread books I own, and with enough space to add new books. (I seem to buy books faster than I read the ones I already own, yikes) It has pages ready to fill in with your own reviews. It's not necessary to do this as a reader, but I love doing it so that I can reflect back on the books I have read, or refresh my mind if I'm reading a series.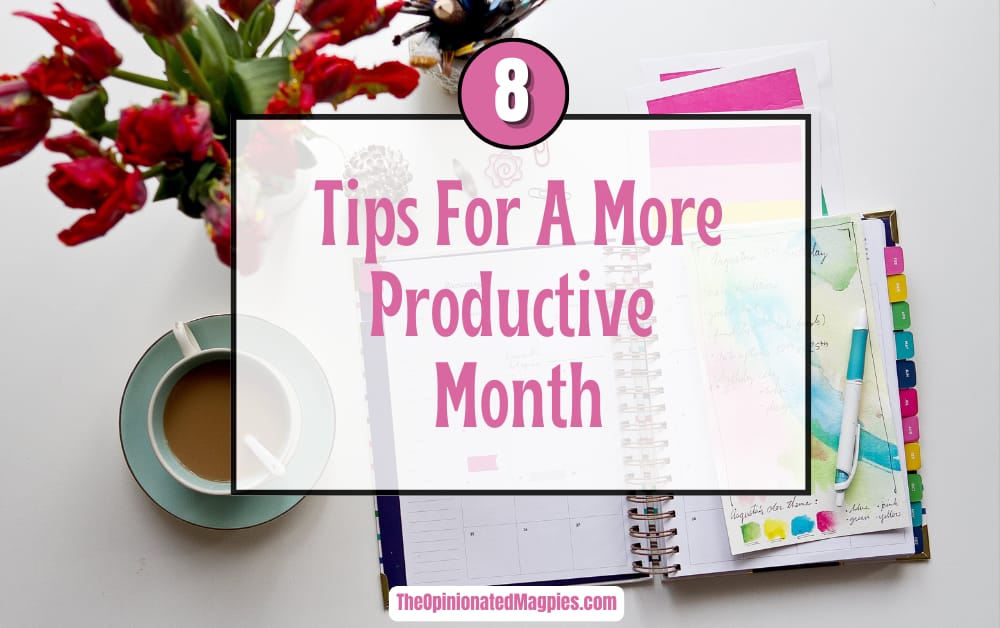 CONCLUSION
We go through life on automatic drive. The sun always rises and always sets, and we keep going with our routines, responsibilities and what is expected from us. How many end up winging it? Plenty I'm sure, and that's fine too. It's all part of living. Having said that, I feel like the small changes I have made in my life, to stay organised and on top of my affairs, have made life so much easier.
There have been times when I have been overwhelmed with unexpected situations creeping into my life, and for one reason or another, I haven't taken the time to reset and plan ahead. These are the months I feel the most stressed out. It's during these times that I find myself wishing for the end of the month to arrive so I can reset and start anew. That's when I know that the steps I have laid out above work for me and my family.
Whatever works best for you, make sure you take the time to carry it out. Even if all you do is budget and write down upcoming events on a calendar. Little steps add up to big changes.
Will you do a monthly reset this month? Let us know in the comment section. We would love to hear about what you do before the next month kicks in!
And remember, the only thing holding you back is YOU!
Sharing Is Caring: If you found this article helpful, please share!
Related Articles you might enjoy: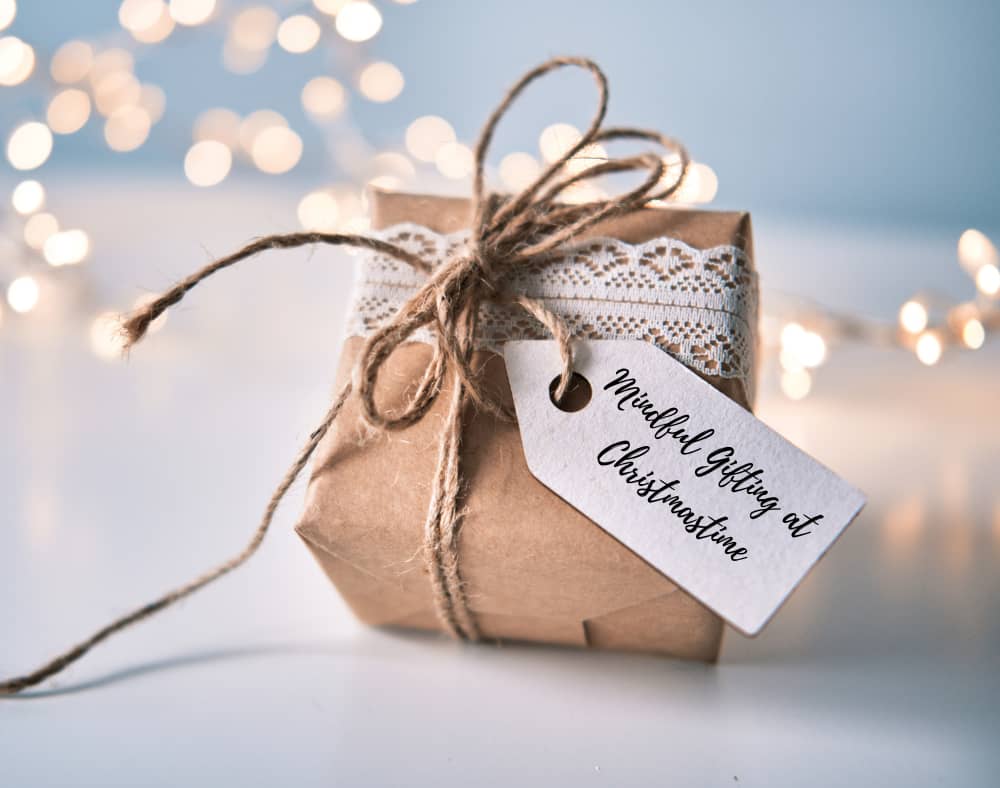 Christmas is now well and truly just around the corner. After weeks of non-stop toy…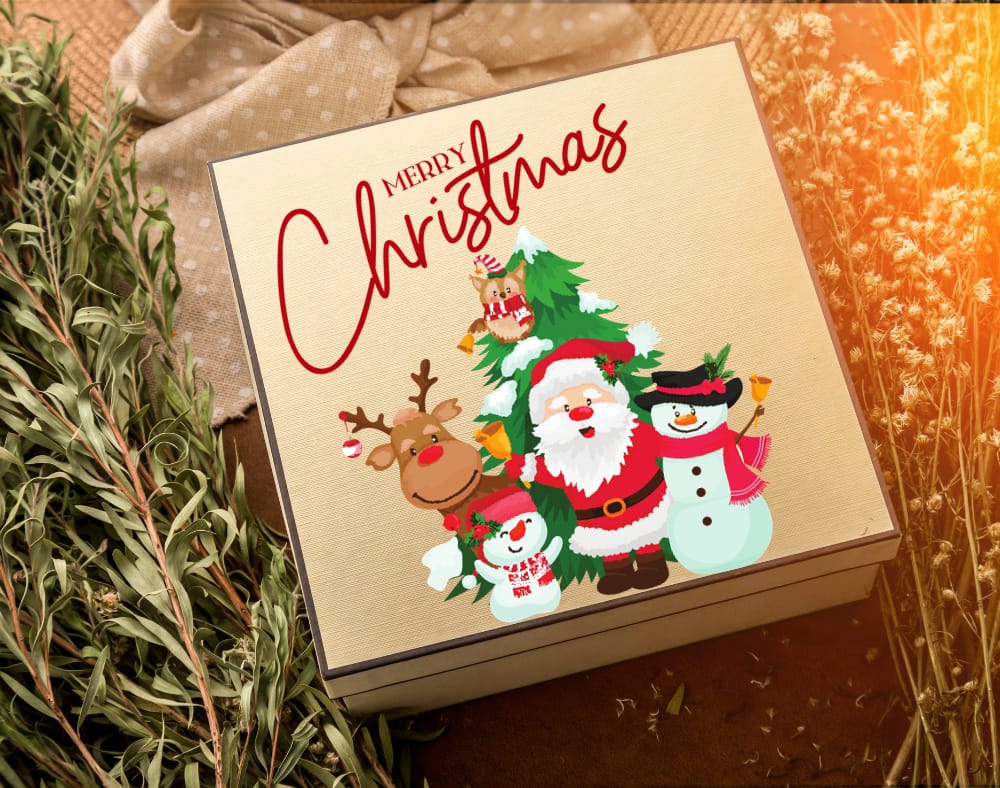 Christmas family traditions play a big part in our family dynamics. A few years ago,…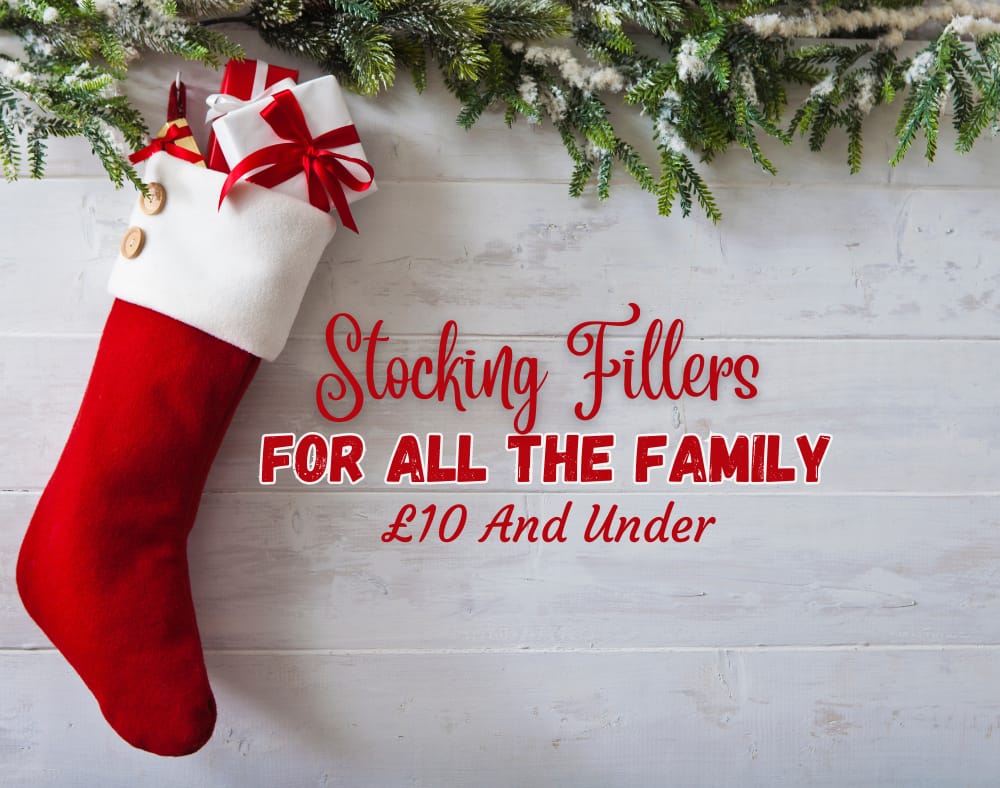 'Tis the season to be jolly! And what better way to spread Christmas cheer than…