Summer is the perfect time of the year for some good old binge-reading. By the pool or at the beach, it makes no difference as long as you take a good book with you. We have already covered the best 20 Summer Romance reads, so let's dive into the best 10 beach reads, the thriller edition.
1. The Silent Patient – Alex Michaelides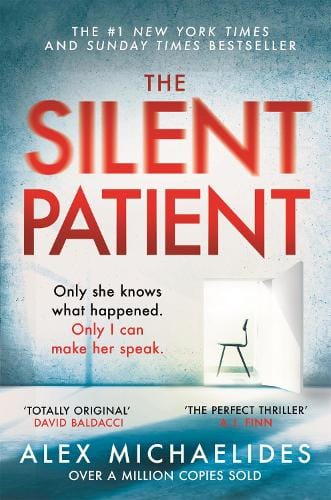 Appearances can be deceiving. Never more true in the case of Alicia Berenson. A famous painter, married to a successful fashion photographer and living in one of London's most sought-after areas, Alicia's life appears to be perfect. It all seems idyllic until tragedy strikes. After returning home late from work, Gabriel, Alicia's husband, gets shot five times in the face by Alicia herself. She never speaks another word.
Her refusal to talk or forward any kind of explanation generates massive public interest. Alicia is labelled as 'The Silent Patient'. Her art increases in value and the tabloids are all over her story, or what they think is her story. As a result, Alicia ends up in the Grove, a secure forensic unit in North London.
As a criminal psychotherapist, Theo Faber jumps at the opportunity to work with Alicia. He is determined to make her talk and unravel the mystery of her husband's murder. However, it soon becomes an obsession for him, that takes him on a wild ride and threatens to consume him.
2. Verity – Colleen Hoover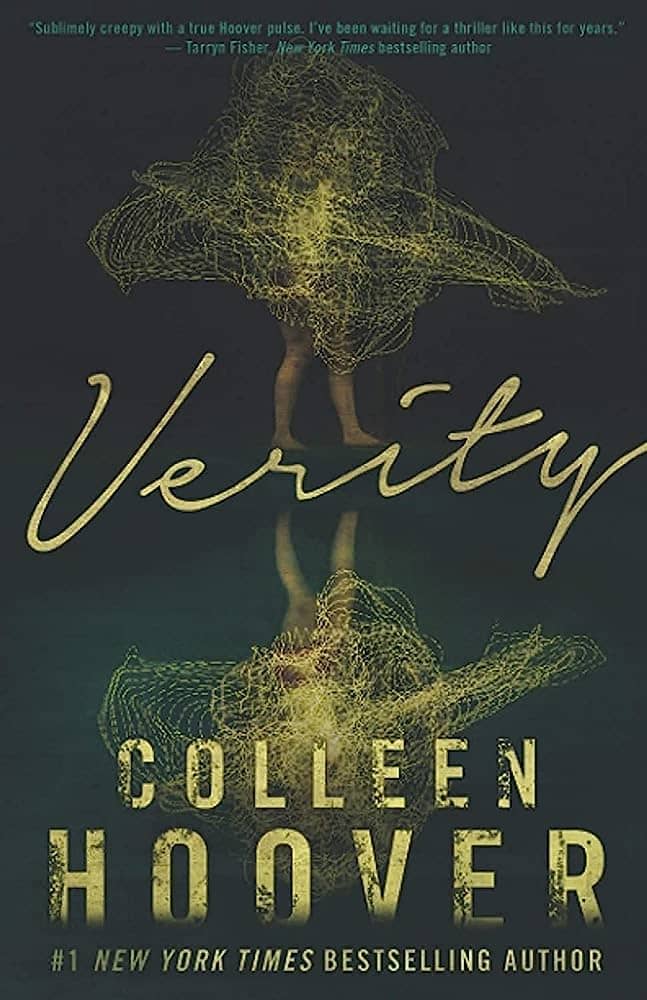 Lowen Ashleigh is a writer, a struggling writer. Her financial situation is dire, to say the least. As luck would have it, Lowen is offered a once-in-a-lifetime opportunity.
Verity Crawford is a bestselling author, but an accident has left her unable to finish her current series. Her husband, Jeremy Crawford offers Lowen an opportunity to complete the remaining books in his wife's unfinished series.
When Lowen arrives at the Crawford home, ready to go through all of Verity's notes and outlines, she comes across Verity's unfinished autobiography and sure enough, one she never meant for anyone to read. Unwillingly at first, Lowen uncovers a horrible truth. One that would ultimately result in the horrific fate of the Crawford family.
Lowen decides to keep the manuscript from Jeremy, aware that the contents would devastate him even further. However, as the weeks pass by and Lowen starts to develop deep feelings for him, she vacillates with the idea of keeping the secret or showing him her findings. Despite her initial good intentions, she cannot help but think that if he knew the truth, he would surely pick Lowen over his wife.
3. The Thursday Murder Club – Richard Osman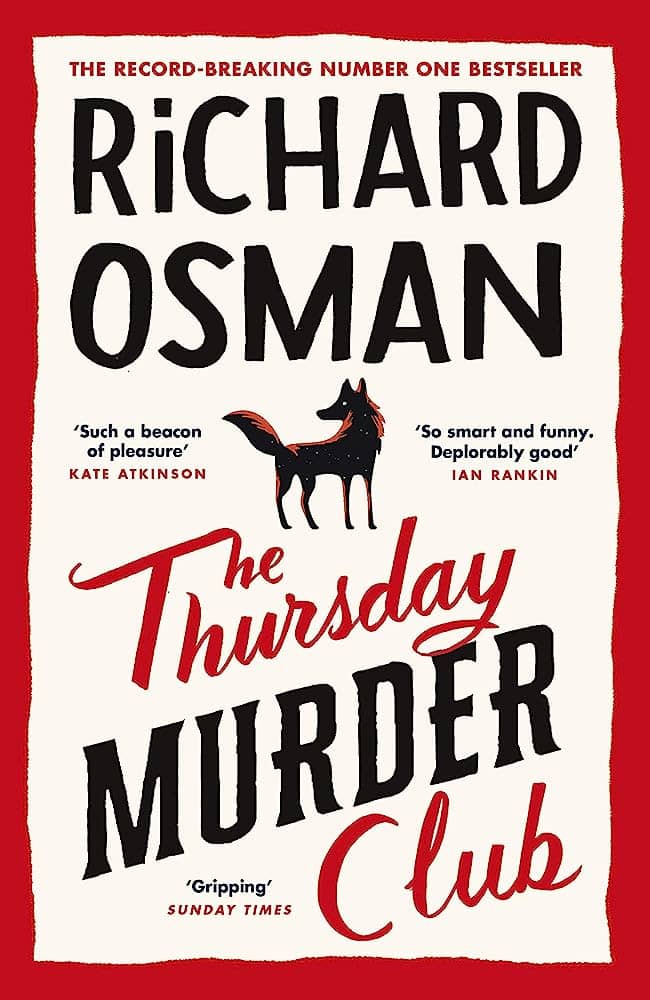 In this charming murder mystery novel, we meet four unlikely friends. Elizabeth, Joyce, Ibrahim and Ron meet up once a week to investigate unsolved murders.
After a brutal killing takes place right on their very doorstep, the four friends find themselves right in the thick of it, their first live case. They might be pushing eighty, but that doesn't mean they don't have a few tricks up their sleeves.
4. The Family Upstairs – Lisa Jewell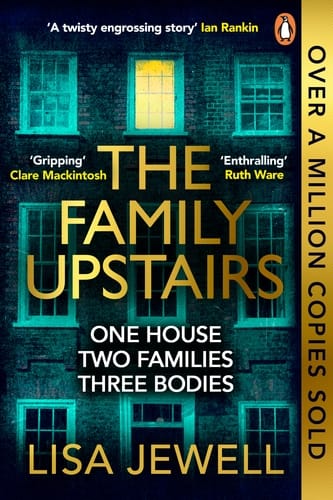 A baby is found in her cot in a large house in London's fashionable Chelsea. The baby seems well-fed and cared for, happily waiting for someone to pick her up.
In the same house, in the kitchen, lie three decomposing corpses. And close to them, a hastily scrawled note.
They have been dead for days, so who has been looking after the baby? And where did they go?
A house full of dark secrets and two entangled families.
5. The Curfew – T.M Logan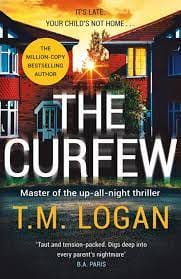 Andy and Laura are great parents. Their son Connor asks if he can go out with his friends to celebrate completing his exams. They agree to let him go with the condition that he must be home by midnight.
But then Connor misses his curfew, setting off a series of events that When will change the lives of five families forever.
Five teenagers went into the woods that night, however, only four came out. Telling the truth might mean losing everything…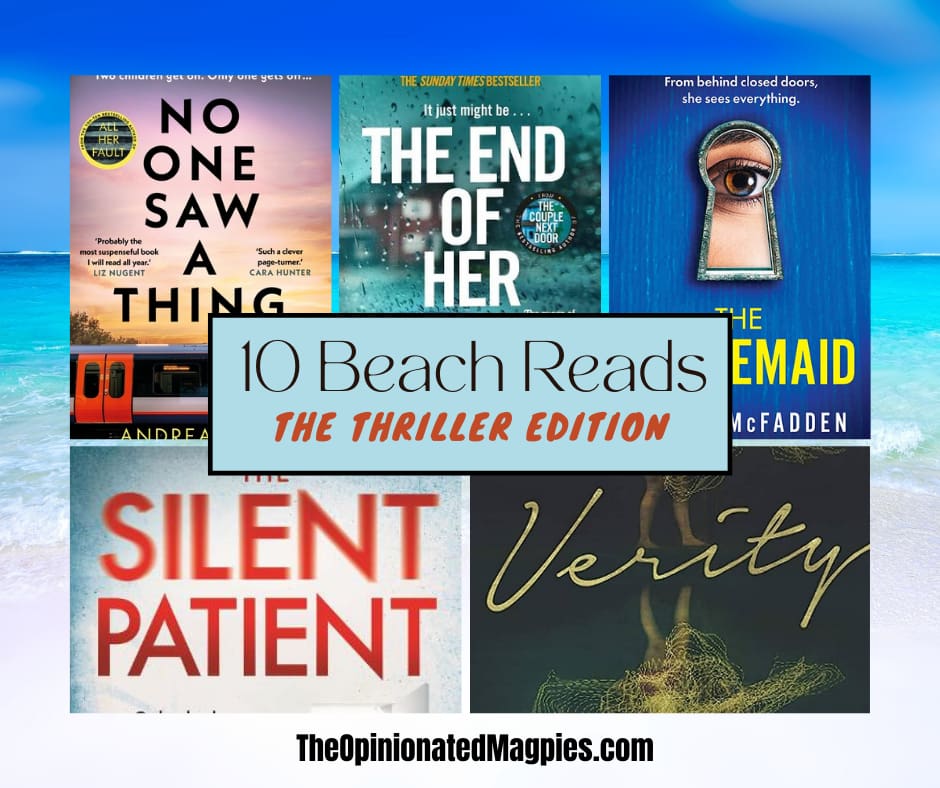 6. The End Of Her – Shari Lapena
Stephanie has everything she ever wanted. Recently married to Patrick and with newborn twins, her life is on track, even if she is struggling with the disorienting effects of sleep deprivation.
But then a shocking accusation shatters her world. A Woman from Patrick's past arrives and makes a horrifying allegation about his first wife. He always claimed her death was accidental, but this woman says it was murder.
Whilst he insists that he is innocent and that this is nothing but a blackmail attempt, Stephanie starts to question everything she knows. Is Patrick telling the truth? Or could it be that Stephanie has made a terrible mistake?
7. The Whisper Man – Alex North
Fifteen years ago, a serial killer wreaked havoc on the sleepy village of Featherbank. He was known as 'The Whisper Man'.
The village is now a safe haven, the killer after all is behind bars. It's the perfect place for Tom and his young son Jake to make the fresh start they need.
But then, another boy goes missing. It feels like history is repeating itself. Could it be that the killer is still out there? And can Tom protect his son from becoming the next victim?
'If you leave a door half-open, soon you'll hear the whispers spoken…'
8. No One Saw A Thing – Andrea Mara
A story about a mother and her two daughters travelling by tube in London. As they wait by the platform, the doors to the train open and the girls slip inside, leaving their mum behind.
As she arrives at the next stop, she tries to remain calm. "Everything will be fine", but panic starts kicking in like a tidal wave. At the platform, waiting for her is just one child. The second daughter is nowhere to be found.
A search for the missing child ensues. Who has taken her? A stranger? Someone closer to home? And why is everyone lying? The longer the search continues, the harder she will be to find!!
9. The House Across The Lake – Riley Sager
Casey Fletcher lost her husband. All she seeks now is to be able to grieve in peace and quiet. She decides to escape to her family's lake house.
When she arrives she soon comes across the glamorous couple who live across the lake. They seem perfect, just like Casey and her husband used to be.
Appearances can deceive. Is anyone what they seem? And is Casey as perfect as she thinks she is?
10. The Housemaid – Freida McFadden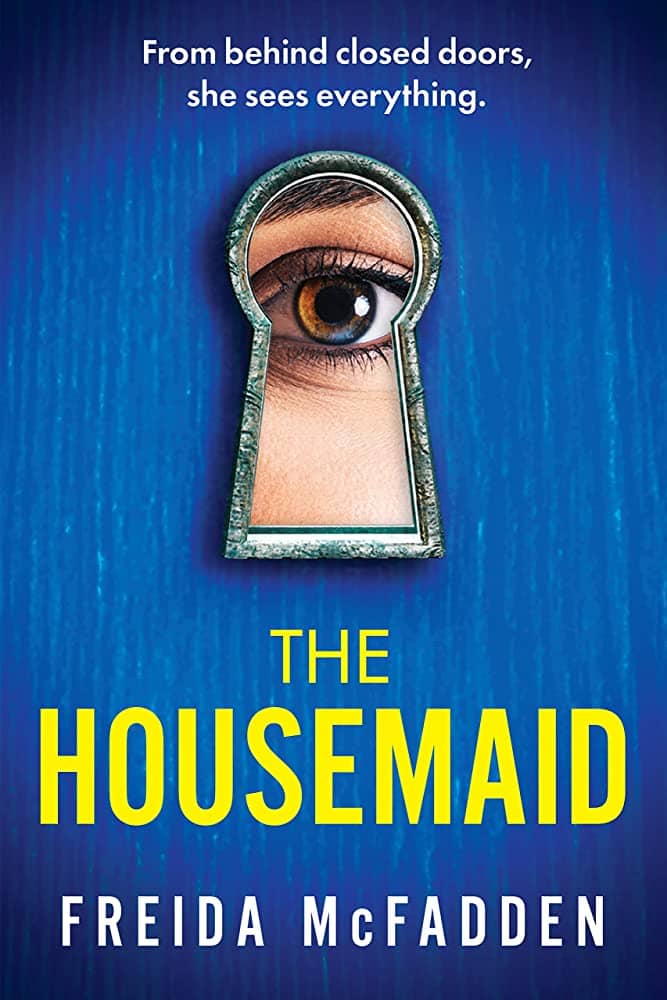 Things seem to be looking up for Millie Calloway. She is sure her luck is changing when she manages to land a job as a housemaid at the Nina Winchesters' beautiful family home.
Every day she gets on with her work. She cleans, collects Nina's daughter from school, cooks a delicious meal for the whole family and ends her day eating her own meal by herself in her tiny room on the top floor.
Millie feels it's best to ignore how Nina makes a mess just to watch her clean it up, or how she tells strange lies about her own daughter. Mr Winchester, the husband seems like a broken man. She tries to put all of this at the back of her mind, but can't help but imagine what it must be like to live Nina's life. The walk-in closet, the fancy car, the perfect husband.
Millie knows she has made a grave mistake the moment she decided to try on one of Nina's pristine white dresses. Not long after Nina finds out, and Millie realizes that her attic bedroom door only locks from the outside.
But, the Winchesters don't really know the truth of who Millie is and what she is capable of….
Final Thoughts
I have read six of the above-mentioned books, and the one I am most looking forward to reading this summer is The Housemaid. I have read great things about it. Let us know if you have read any or if you recommend any.
In the meantime, happy summer reading!
Sharing Is Caring: Give us a share if you enjoyed this article
Related Articles You Might Enjoy: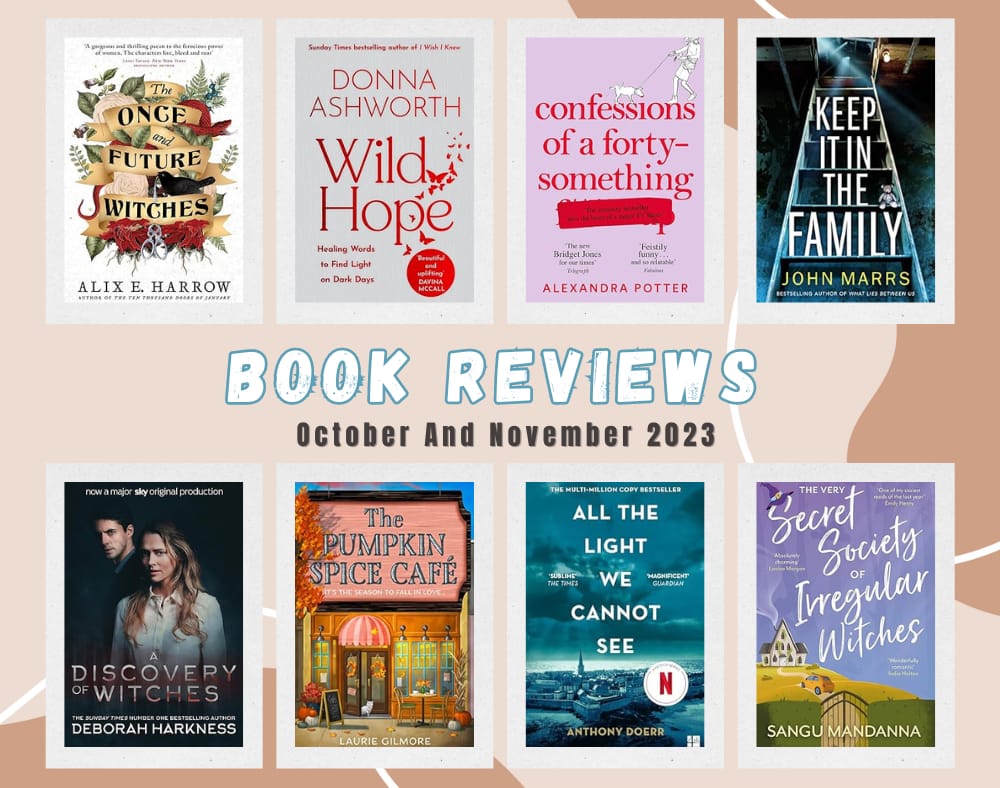 October was exceptionally busy, leaving me with minimal time for reading—only two books, to be…